Hi there
I've recently seen a few cards made using this fold but haven't seen them been given a 'name' so I'm calling it a Book Card. It uses a standard card base – 10.5cm x 29.7cm and with one extra score line you get this fun card.
On the 3rd May the current 2020/2021 Annual Catalogue will finish which means the 2019/2021 In Colors will retire. I will be sad to see them go but you never know they may return to the colour palette in the future. One colour I haven't used much off until late has been Terracotta Tile. I found I still had a whole packet of cardstock so have been basing a number of cards around this colour. For today's card I teamed it with the Ice Cream Corner Suite as the colour is used in the Designer Series Paper (DSP).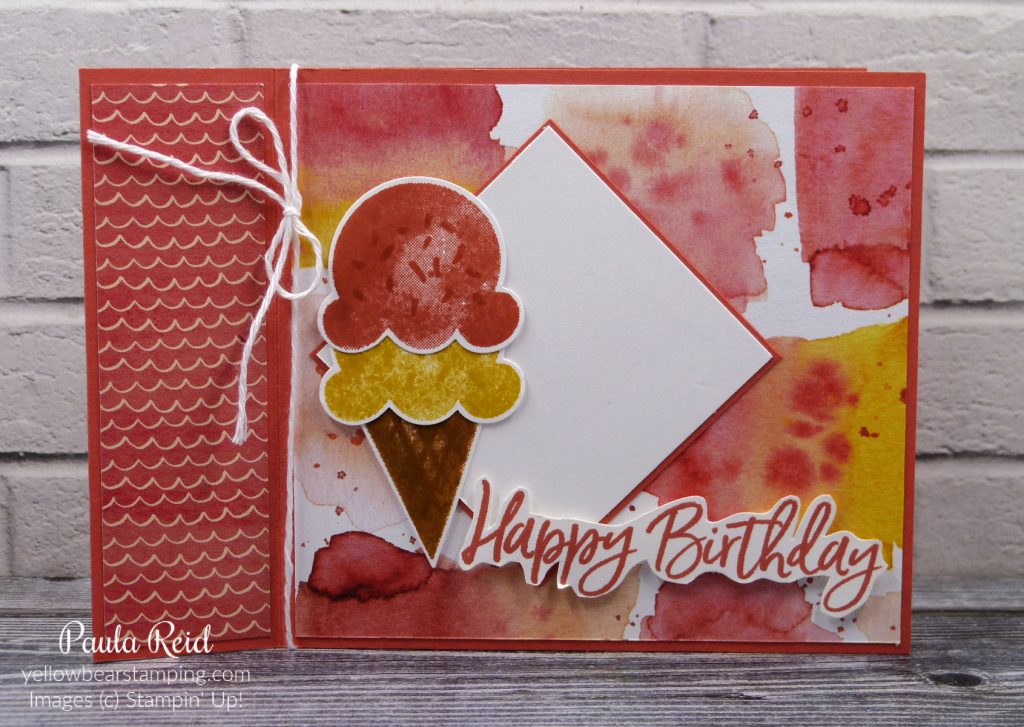 The ice creams for this card are stamped in Terracotta Tile and Bumble Bee. The cone is Cinnamon Cider. The coordinating Ice Cream Cone Builder Punch made short work on cutting out my stamped images. For the sentiment I decided to 'fussy cut' it out rather than use a label die. It is adhered with dimensionals.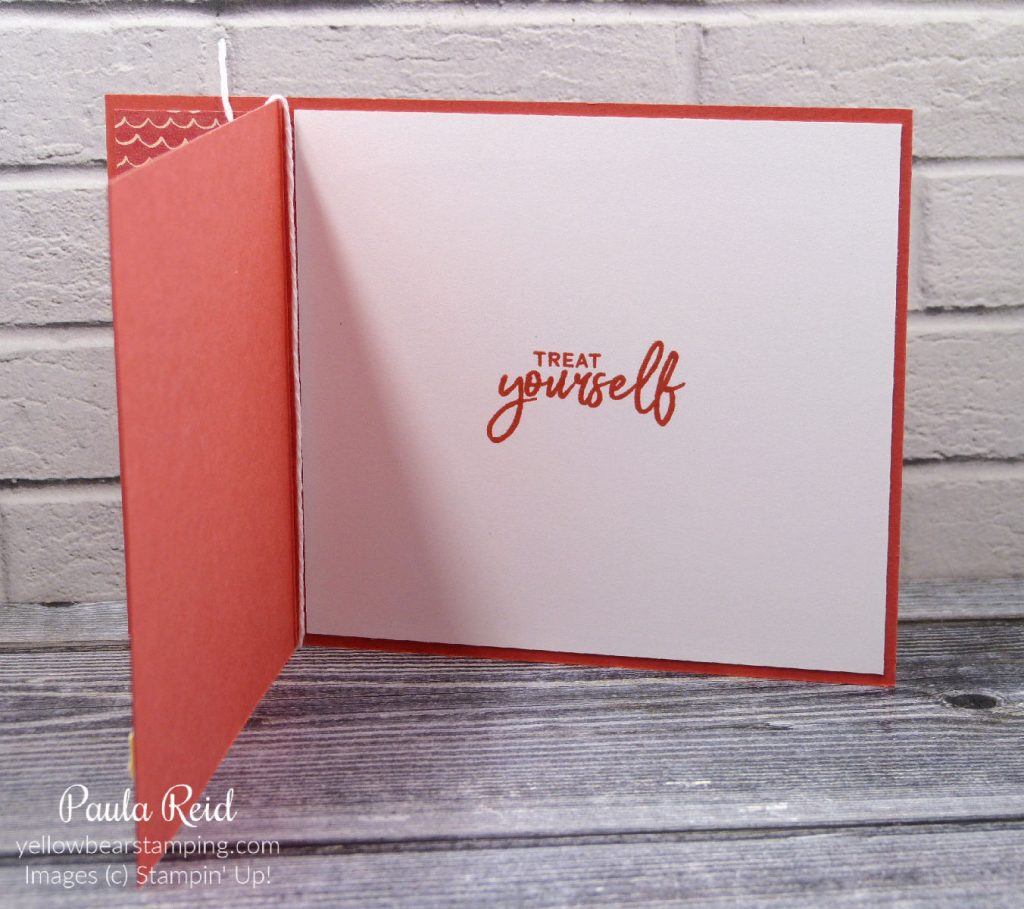 Even though summer is coming to an end here in the Southern Hemisphere you can always treat yourself to an ice cream. I had fun making this card so while I had everything out I made another card but changed the colours to Bermuda Bay.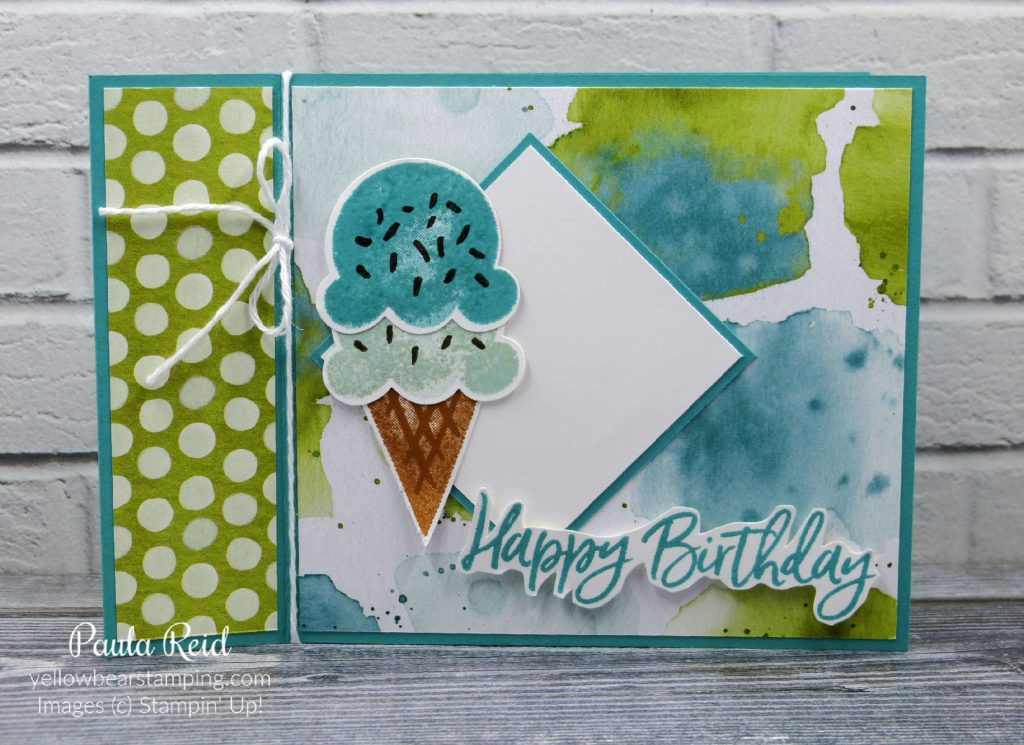 There is one more paper design in the pack featuring Blackberry Bliss – so a great selection for your favourite flavour.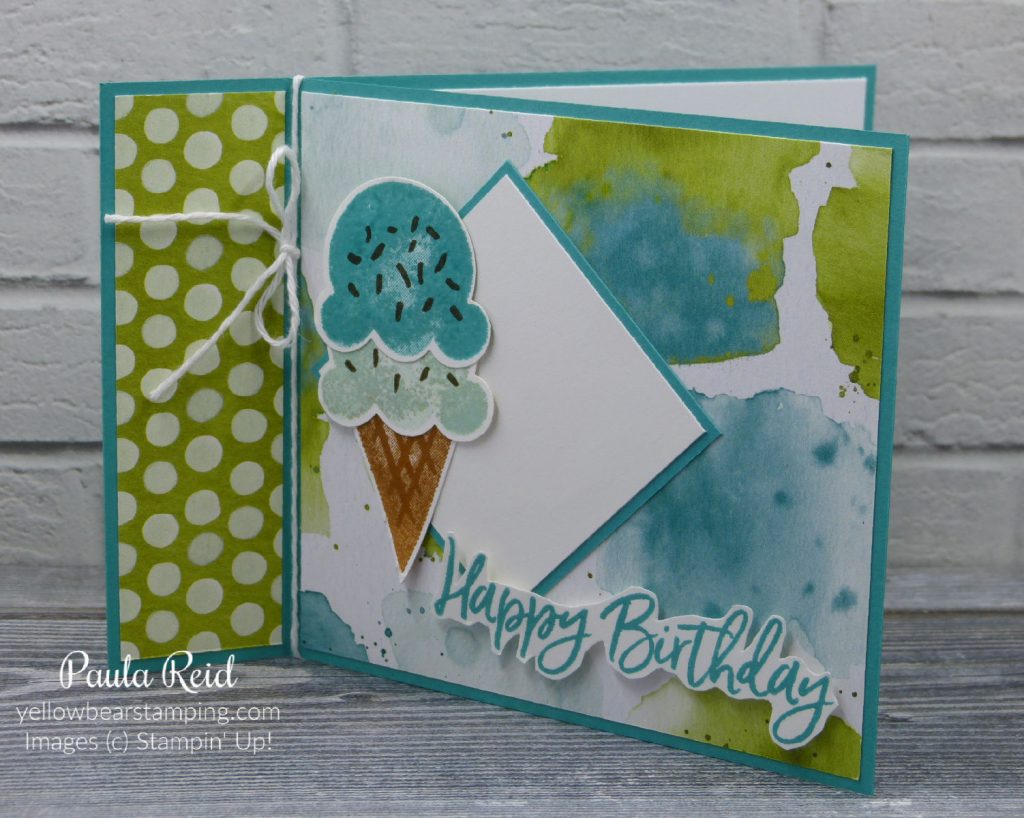 The ice creams are stamped in Bermuda Bay and Pool Party with Early Espresso 'sprinkles'. The square behind the ice cream is a 2 1/4″ mat with a 2 1/8″ piece of Basic White.
Here's a quick step by step on how to make this card.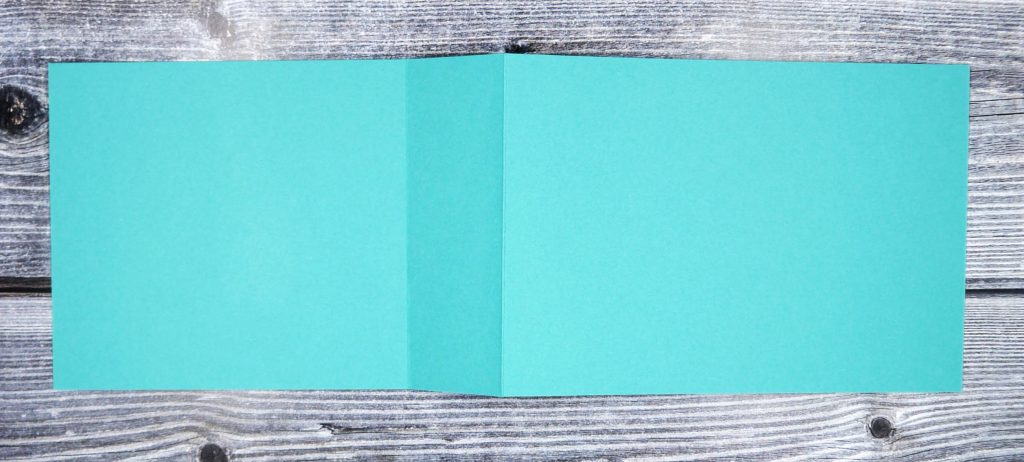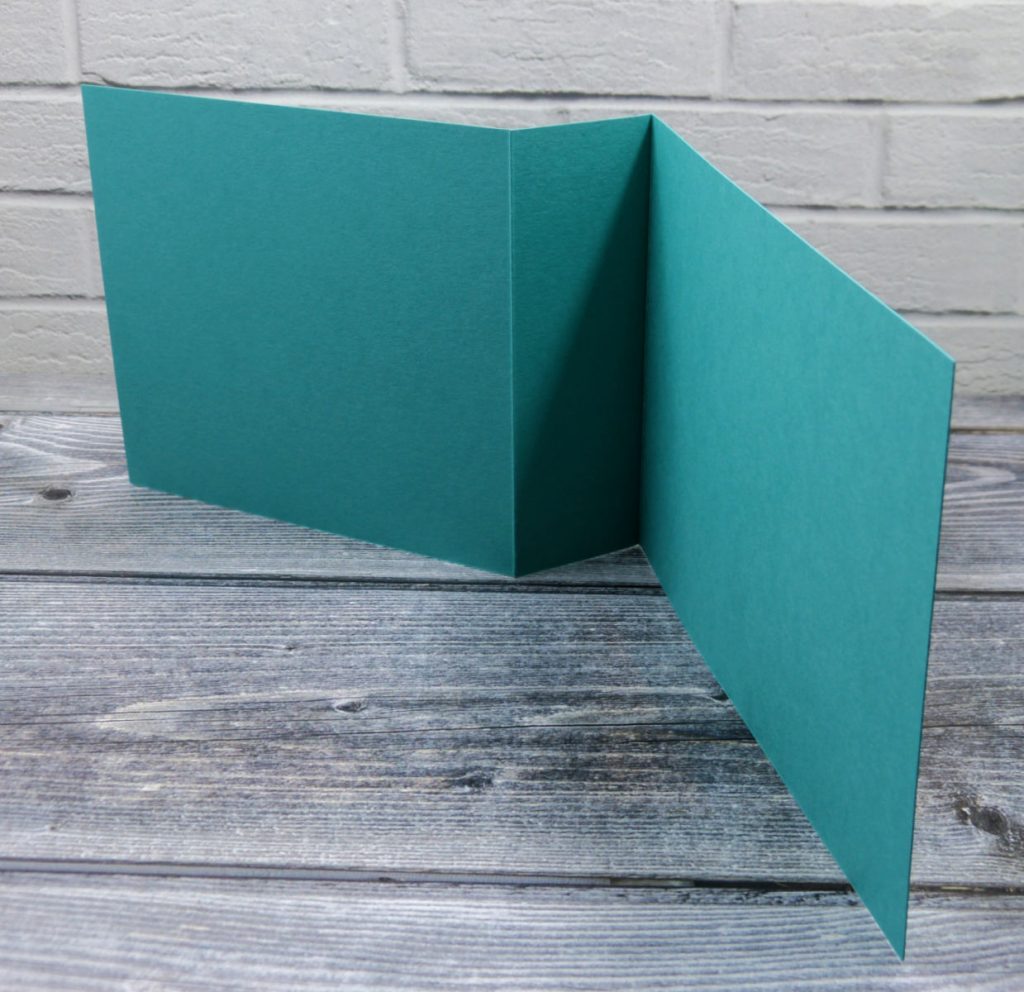 Cut your card base (10.5cm x 29.7cm) then score at 11.5cm and 14.8cm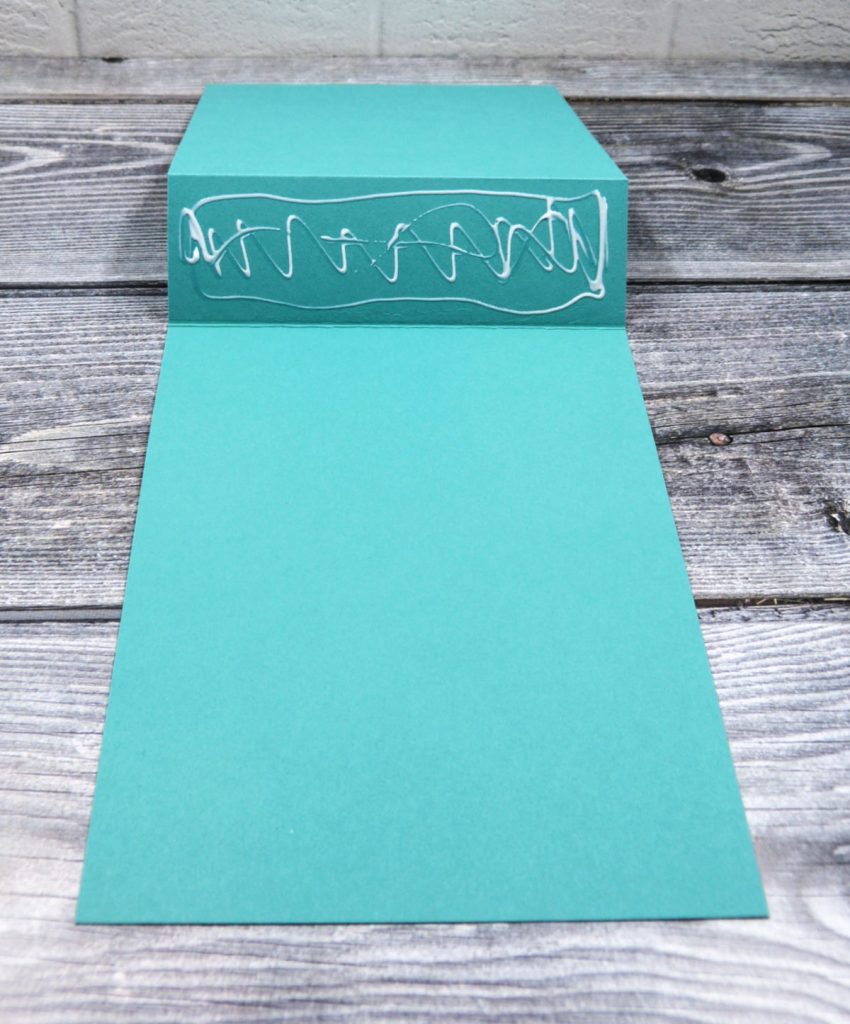 Apply adhesive – I used liquid glue – between the 11.5cm and 14.8cm score lines.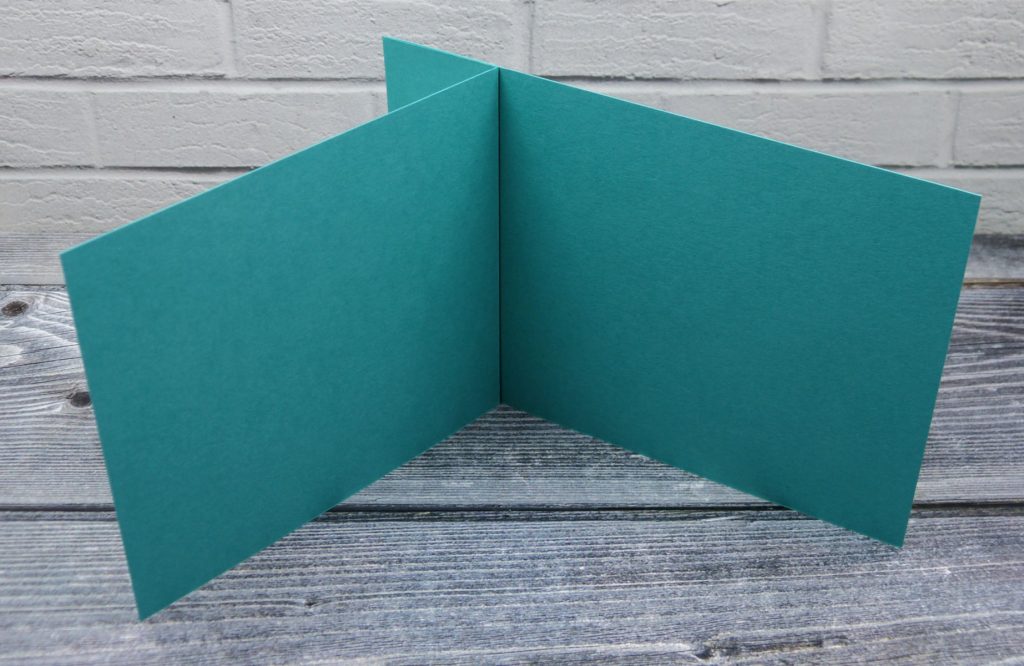 Adhere to the base of the card. Now you are ready to decorate. I cut two pieces of DSP – the first 3cm x 10cm and the second 11cm x 10cm (using a different design) to decorate the front.
This is another quick and easy card and a great way to use some DSP. The front of the card lends itself to all sorts of decoration and would be a good design for masculine of feminine cards.
Until next time …