Hi there
Last week I shared a Double Z Fold card and today I have another variation to share with you. The base is folded in the same way but this version has a narrow 'double Z' banner compared with last weeks shorter banner.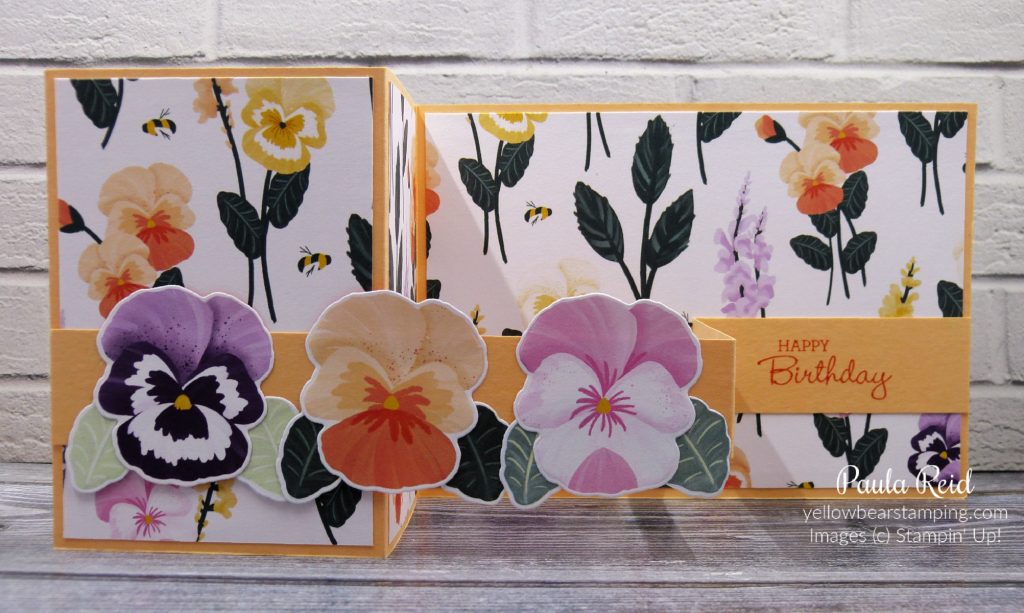 As we come to the end of the Designer Series Paper (DSP) sale I thought I'd create my card using as much DSP as possible. The only stamping on this card is the sentiment. I've used three different sheets of the Pansy Petal DSP for this card – one for the background, one for the large and small pansies and one for the leaves. The good news is that four of the dies coordinate with the images from the paper so no fussy cutting.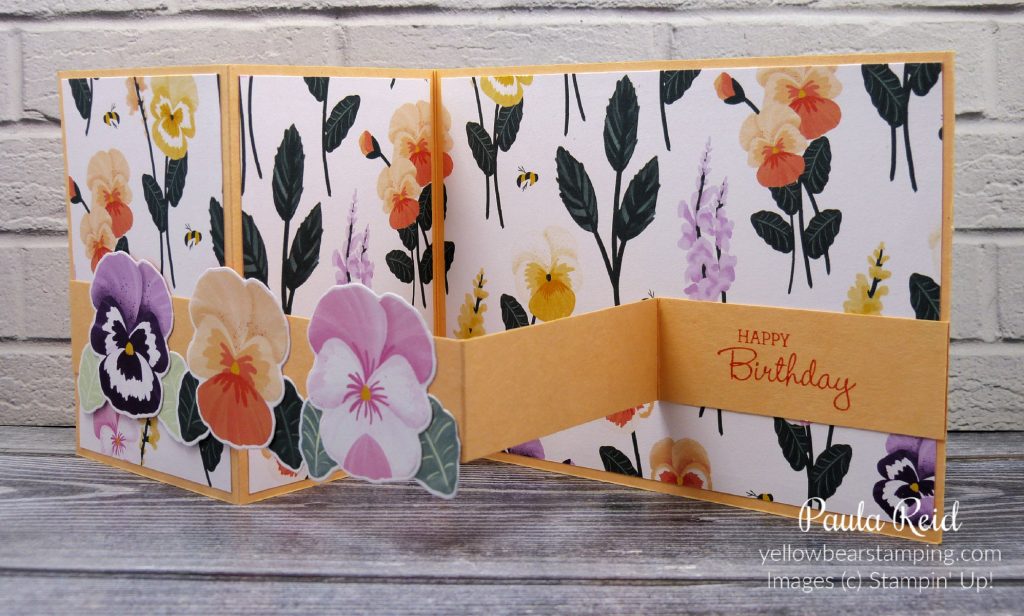 From this view you get a better picture of the 'double Z' banner. For this version the banner is the same length as the card base and I made it 2.5cm high. Score the cardstock at the same measurements as your base. I found it easier to place the banner in position with the long section on the front of the card making sure it was the correct orientation before adhering the back section and finally the front section. Make sure you add adhesive to only the left half of the front section otherwise your card won't open.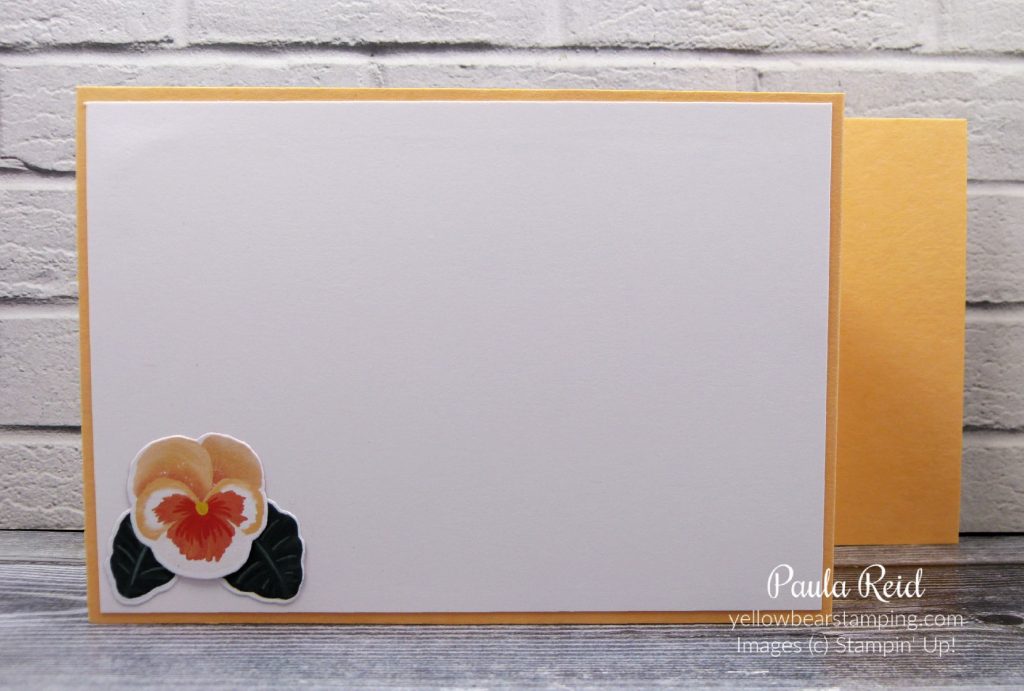 I decided to keep the front free from writing so you get the full effect of the DSP. I added a panel on the back where you can write your birthday message – this is the small pansy cut from the same DSP as the large pansy on the front of the card.
I hope you give these Double Z Fold cards a go – they're effective and easy to make.
Don't forget you have until Monday night to order selected packs of DSP and save 15%. Contact me if you would like to place an order.
Until next time …