Hi there
Here's another great fun fold that uses a standard sized card base. I like this type of card as it means you can get two cards from an A4 piece of cardstock.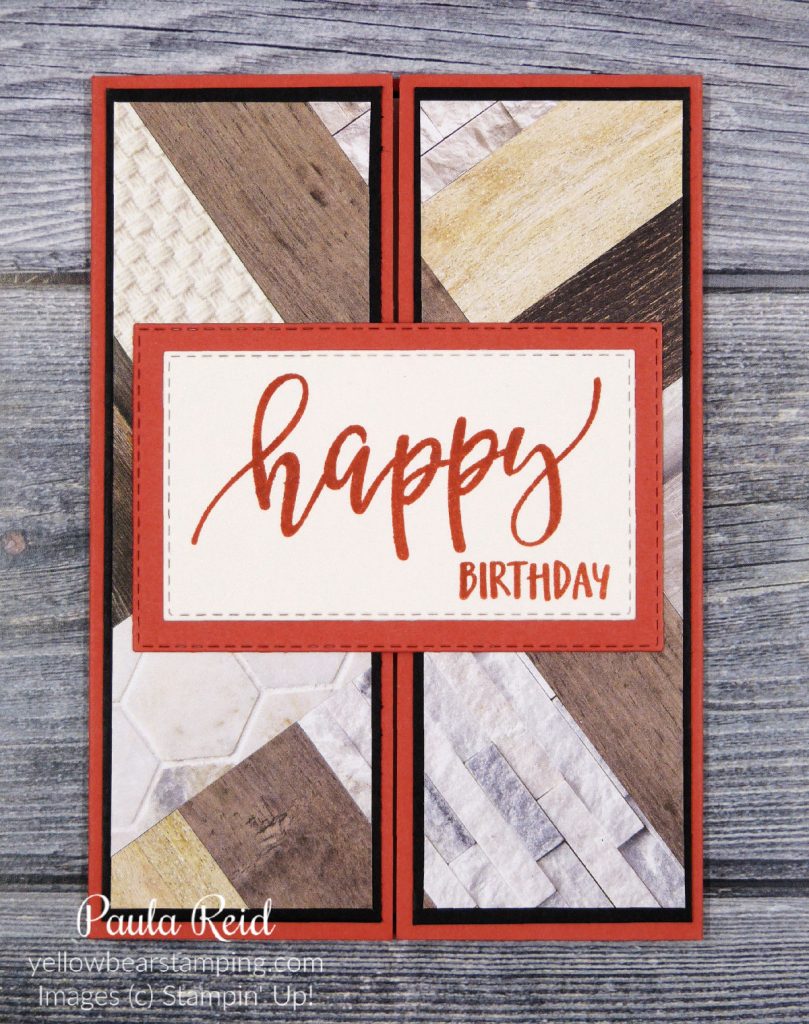 The base (Terracotta Tile) is a standard 14.8cm x 21cm. Instead of scoring at 10.5cm for the centre fold I made two scores – 2 1/16″ in from either end. I went with inches as it was an easier measurement. This then gives you three panels. The two outer panels fold into the centre to create the 'gate'.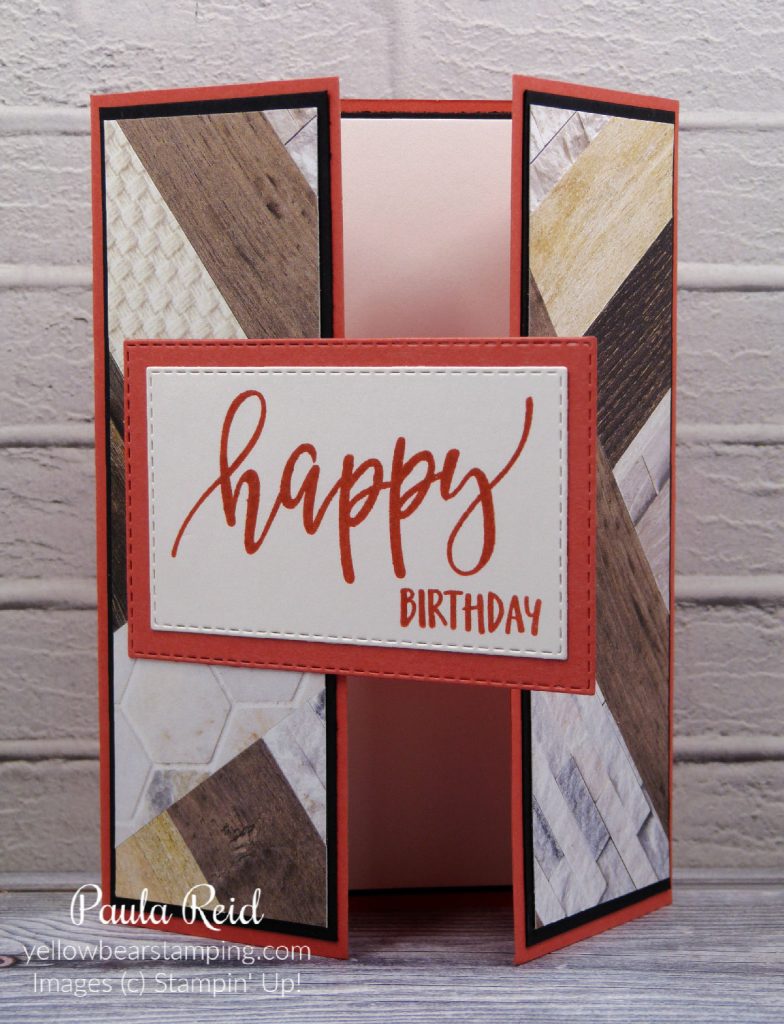 To decorate my front panels I used strips of the In Good Taste Designer Series Paper (DSP) – measuring 1″, 1 1/4″ and 1 1/2″ wide – and created a Herringbone design.
The Herringbone panel measures 1 3/4″ x 13.8cm (sorry for the mix of measurements) and the Basic Black mat measures 1 7/8″ x 14.4cm. I've die cut two Stitched Rectangles to create the 'latch' for the gate fold. Only the left hand side has been adhered to the card base. Make sure you give your folds a good burnish with a bone folder to create crisp folds.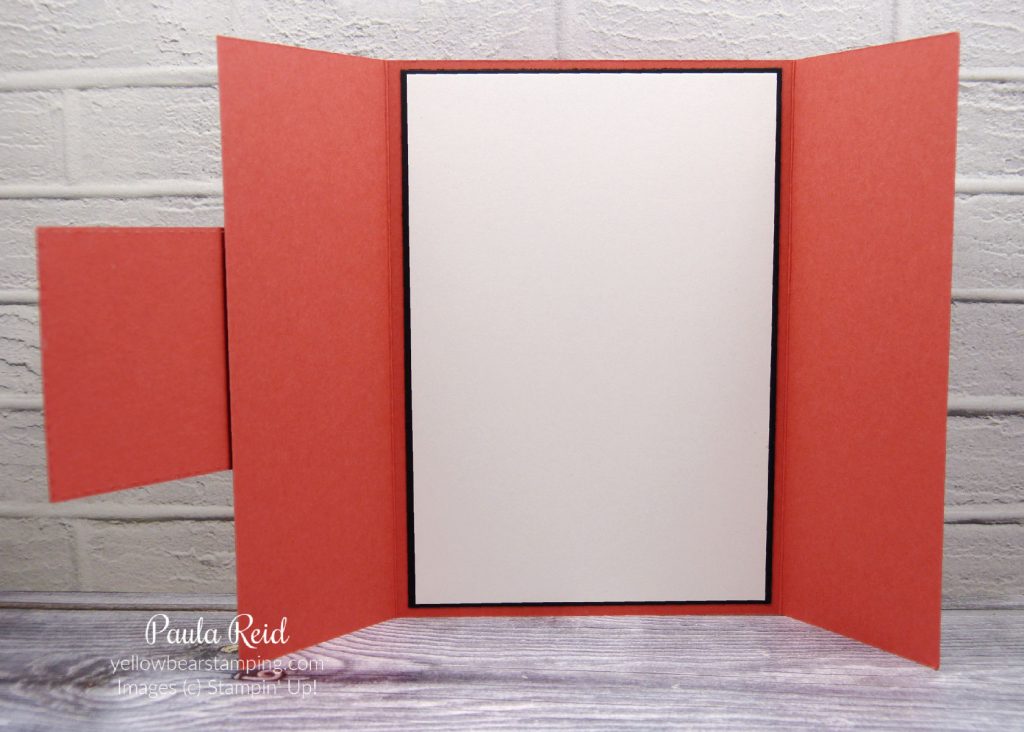 And here's a view of the inside. I couldn't decide what to stamp on the inside so have left it blank for the time being. You could also decorate or write on the side panels.
Don't forget the 2019/2021 In Colours – Terracotta Tile, Rococo Rose, Pretty Peacock, Seaside Spray and Purple Posy will be retiring at the beginning of May. If you want to stock up on these colours or you need to order reinkers for your ink pads please make sure you order soon before items goes on 'while stocks last'.
Until next time …