Hi there
Back in March I shared a Horizontal Centre Step card and today I have a Vertical Centre Step card. The method to make this card is the same other than the cardstock is scored in a different orientation.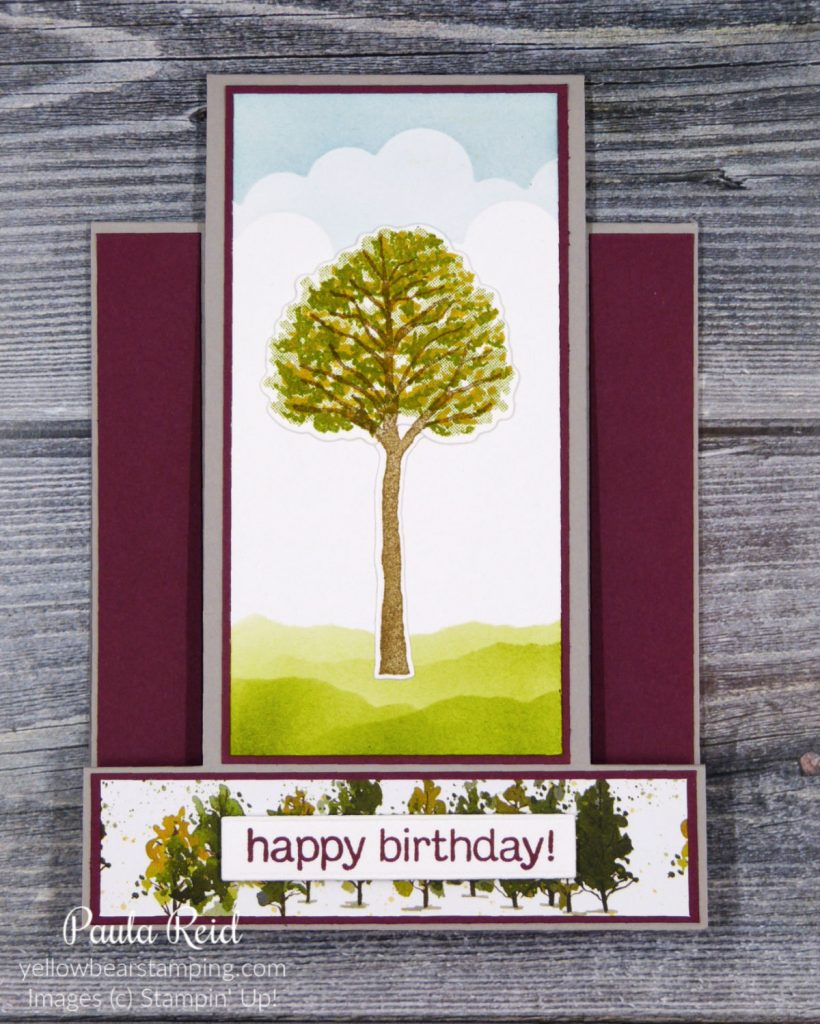 Most templates for this orientation were in inches but I finally found a metric version. As I mentioned above the methodology to create a vertical centre step is the same as a horizontal centre step. I started with a card base of 10.5cm x 29.4cm. With the short edge at the top of my trimmer and lined up at 2cm I cut the vertical slits from 12cm to 26.5cm. With the long edge at the top of the trimmer (and the cutting blade well out of the way) I scored three lines (from the edge to the slit) at 12cm, 24cm and 26.5cm. The last score is done between the slits at 14.7cm. You can use the diagram here as your guide but use the measurements above.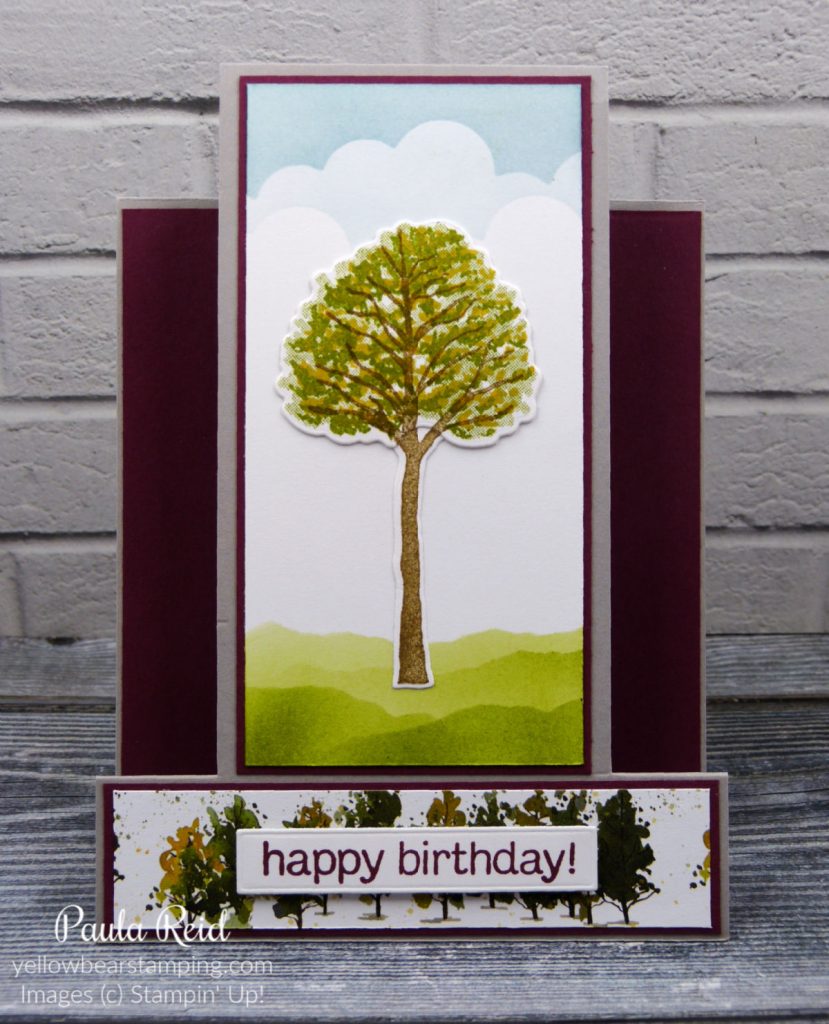 I always seem to be short on masculine cards so thought I'd make this with a masculine theme. The Beauty of the Earth Suite is great for masculine cards. I've combined products from the suite with my cloud technique using the Blending Brushes to create a scene for my stamped image.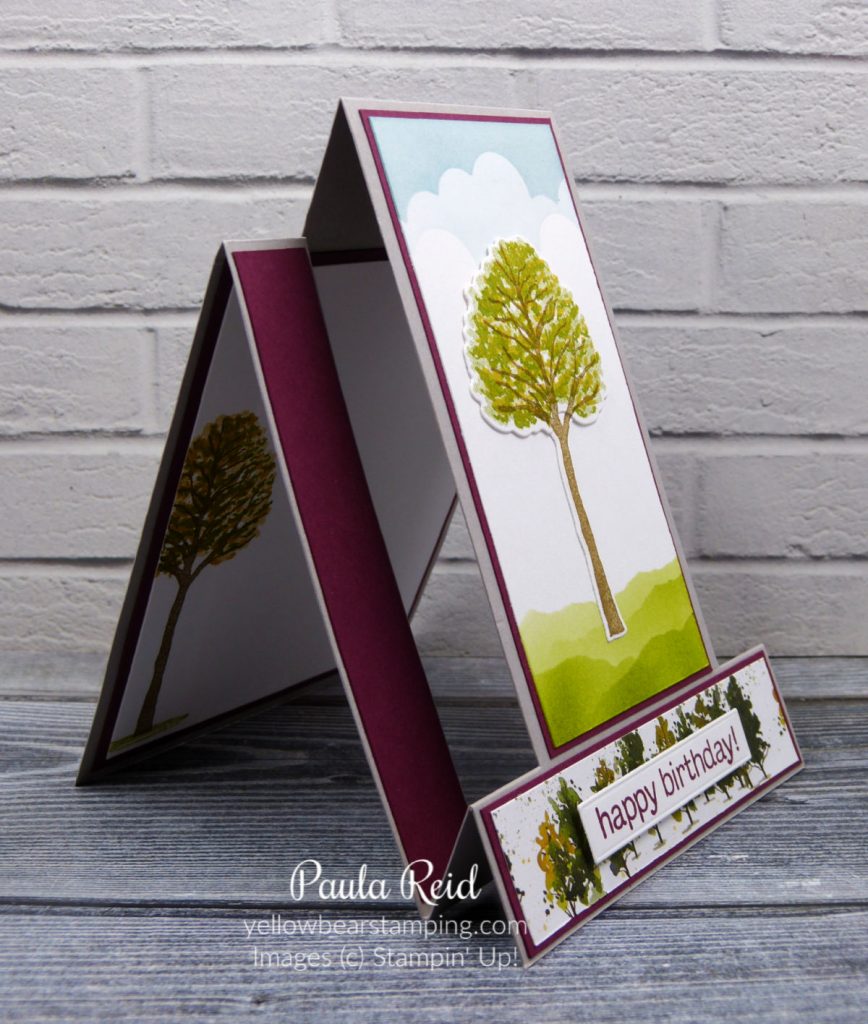 I stamped the tree using Soft Suede and the foliage was stamped with Old Olive and Bumblebee. These have been die cut using dies from the Beautiful Trees dies. If you're looking for a great one line horiztonal 'Happy Birthday' my go to stamp is from Turtle Friends and it fits perfectly in the die from Beautiful Trees.
I hope you've enjoyed this variation on a Centre Step card – I have one more for you next week so check back next Friday. Until then …