Hi there
Last weekend I attended a team training (will share the projects we made next week) and saw this card on display which had been made by Helen Wigan. I love fun folds so took a few photos and measurements so I could recreate it.
I'm not sure what this card fold is called but I've named it a Z Fold Gate card – you'll be able to see why in the photos below.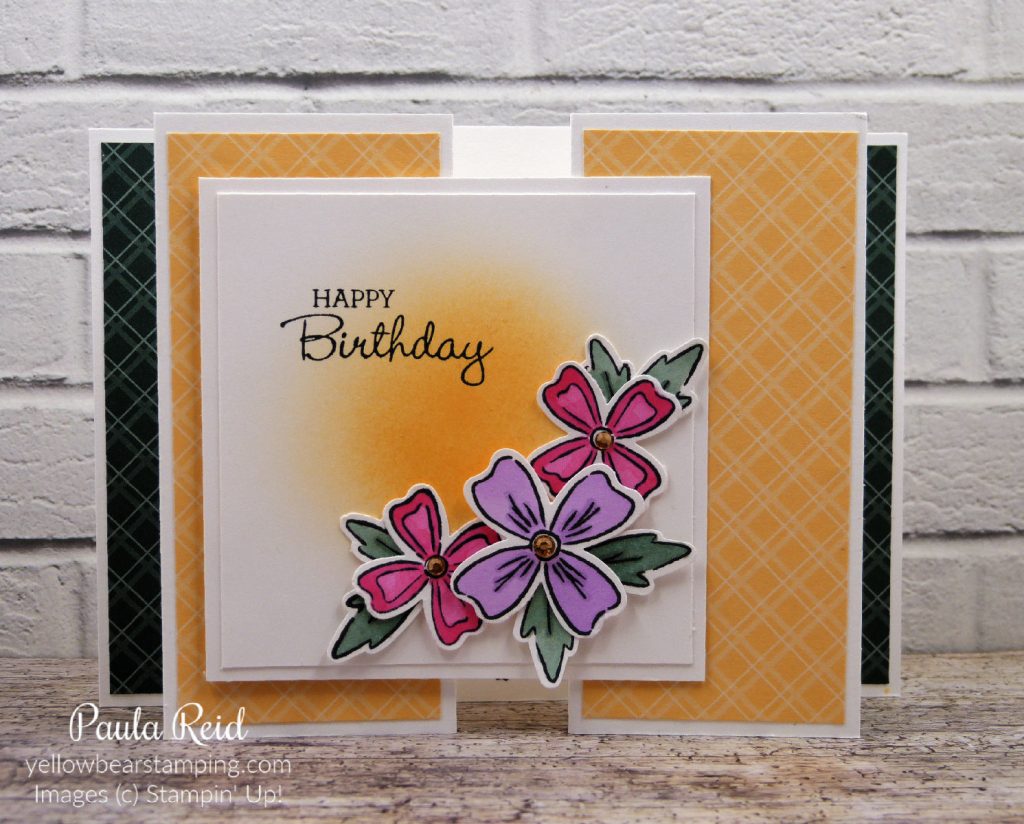 All the new In Colors have been used on this card – Evening Evergreen and Pale Papaya for the 6″ x 6″ Designer Series Paper (DSP), Fresh Freesia and Polished Pink for the flowers and Soft Succulent for the leaves. Using a Blending Brush and Pale Papaya ink I 'sponged' and area in the centre before stamping the sentiment and adhering the flowers.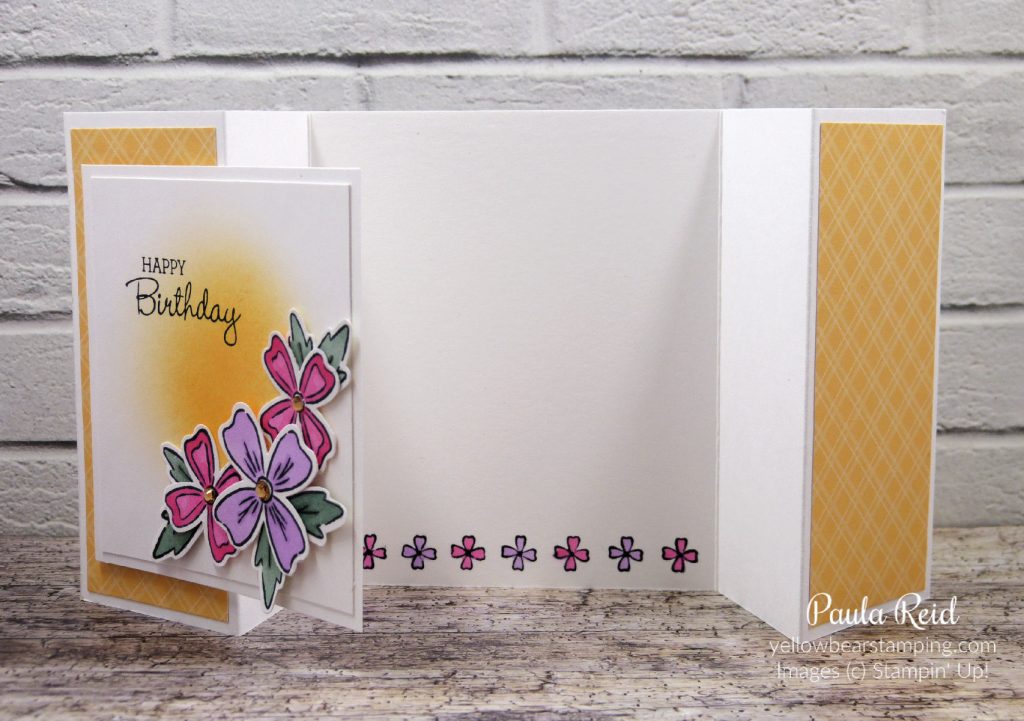 The flowers and leaves are from the Flowers of Friendship Bundle which includes the stamp set and a punch. The sentiment is from the Pansy Patch. I've used Thick Basic White for my card base and Basic White for the front panels and stamping the flowers.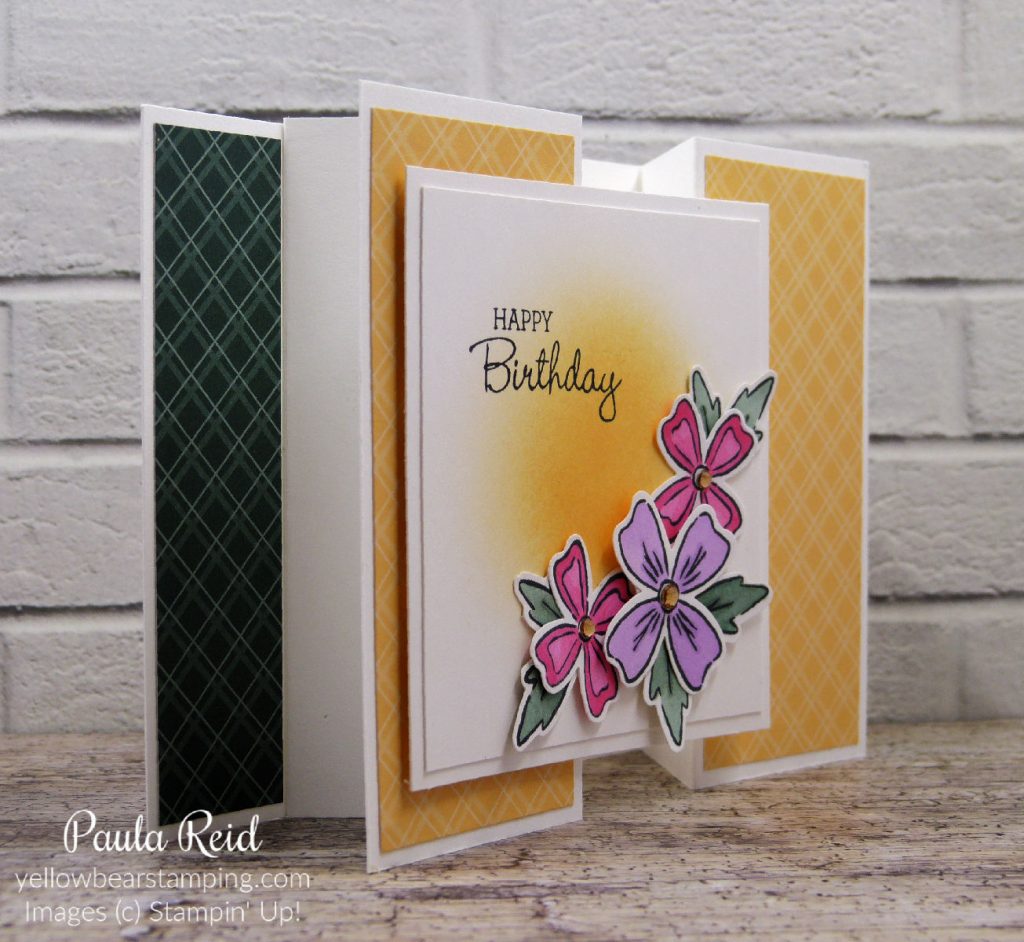 The card is in two pieces – the back bit is a normal sized card front – 10.5cm x 14.8cm. The 'Z fold' part which is adhered to the base measures 10.5cm x 28cm and is scored at 5, 9.5, 18.5 and 23 cm then folded in a Mountain, Valley, Valley, Mountain formation. The panels on the front are a 8cm square and then a mat of 8.5cm square.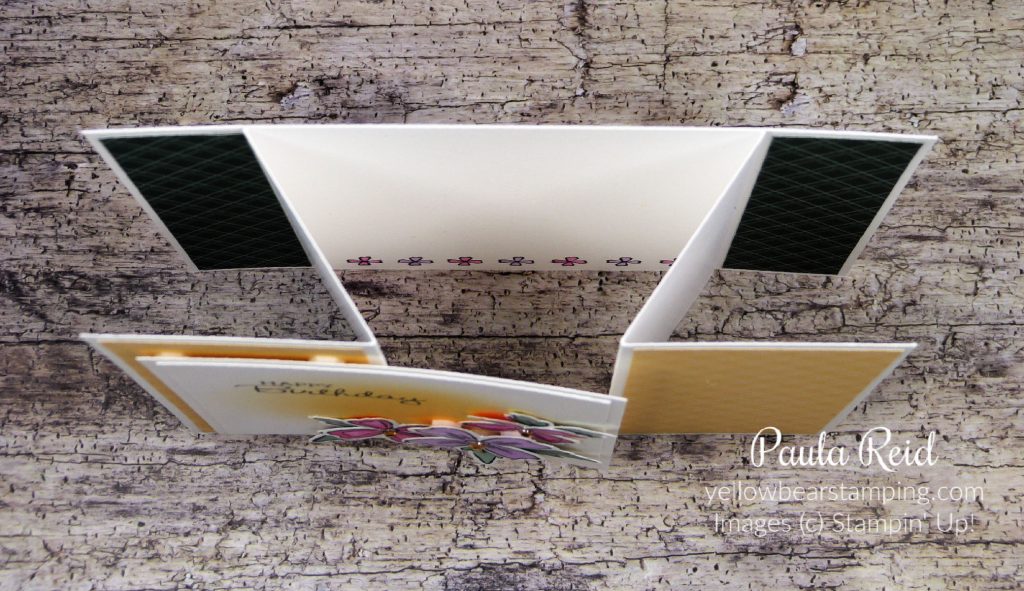 From this view you can see how the card is assembled. I adhered my DSP panels to the base and then adhered the fold out piece. The DSP panels meausre – 4.7cm x 10.2cm (2) for the back and 2.2cm x 10.2cm (2) for the front.
This design is a great way to use your DSP and any number of stamp sets for the front.
Until next time ..