Hi there
It's the last day of June and we are now half way through the year – where did the first six months of 2018 go?  The only good thing is that we are getting closer to summer – I'm not a fan of the cold.
Today's post uses products from the Graceful Glass suite (page 164 – 165 Annual Catalogue).  This was one of the Make and Takes we made at OnStage in April.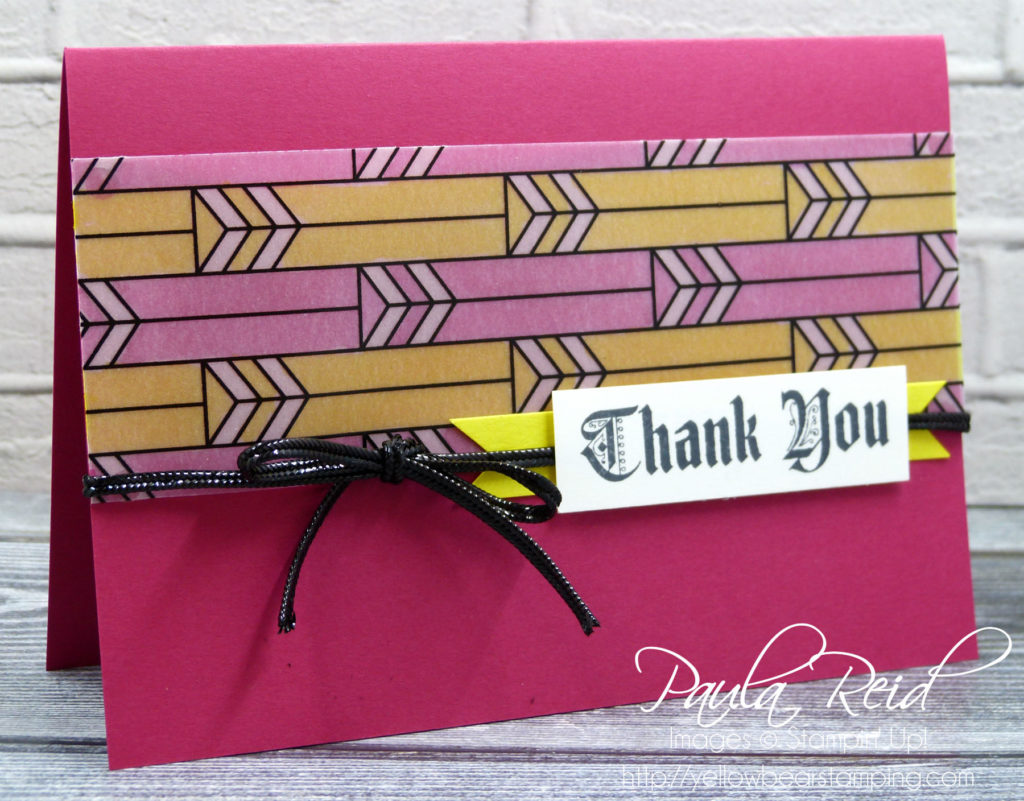 The 'paper' in this suite is actually Vellum and comes in a pack of 24 sheets of 6″ x 6″ single sided designs.  You get 2 sheets of 12 different designs.  The stained glass imagery is perfect for colouring in with our Stampin' Blends or other colouring tools.  Have you seen that we now have 22 different colours in the Stampin' Blends range – check out page 205 of the Annual Catalogue.  We have used the Lovely Lipstick and Pineapple Punch Blends for this card.
The sentiment is from the Painted Glass stamp set which has coordinating thinlit dies and comes as a bundle – buy the bundle and save 10%.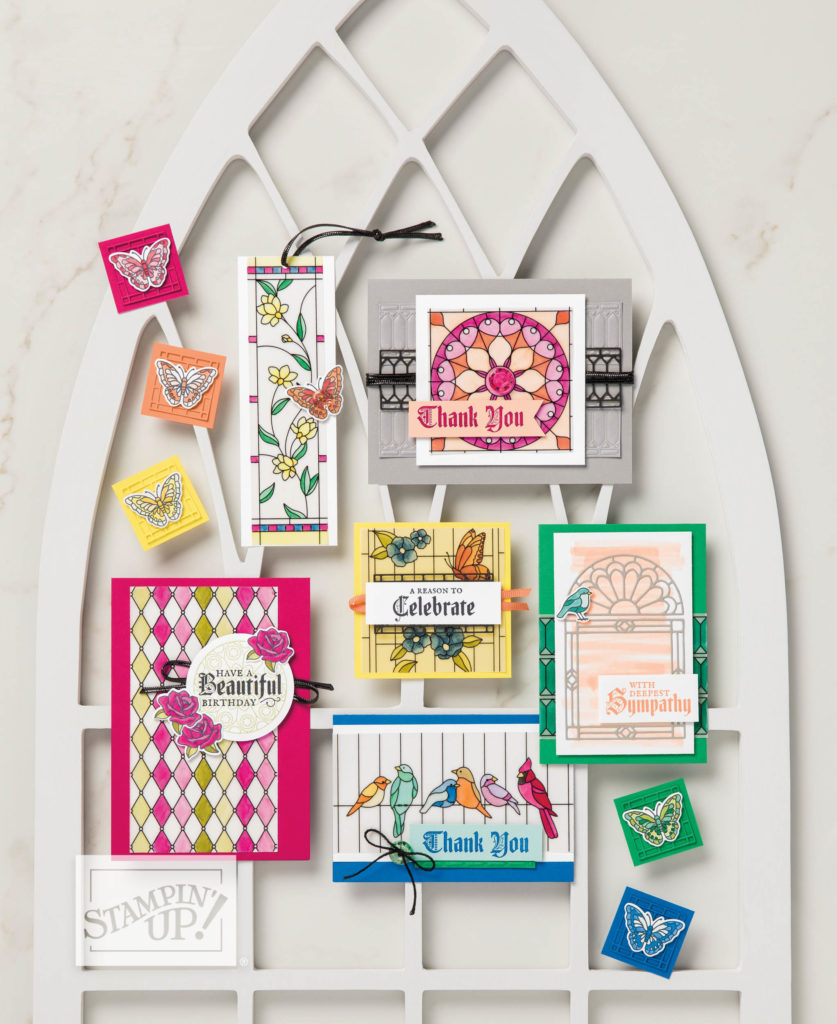 Another new product used here is the Black 1/8″ cord.  The suite also has Tinted Faceted Buttons that come in a pack of 24 – 8 of three different colours – Call Me Clover, Grapefruit Grove and Lovely Lipstick.  They also come in two different sizes – 1 cm and 1.3 cm.
Here's another product video for you to watch to see the products up close, find out some tips and check out some samples.
Well that's it for today – I have one more Make and Take to share with you from our April event so check back soon to see which suite it will be from.
Until then …