Hi there
I've been having fun lately creating cards that require colouring in – mainly using my Stampin' Blends. I find colouring very relaxing and a great way to unwind – I think we all need a bit of that at the moment. I hope these cards will brighten your day.
Today's share uses a stamp set that hasn't seen ink for some time – I'm not sure why as I really love this set.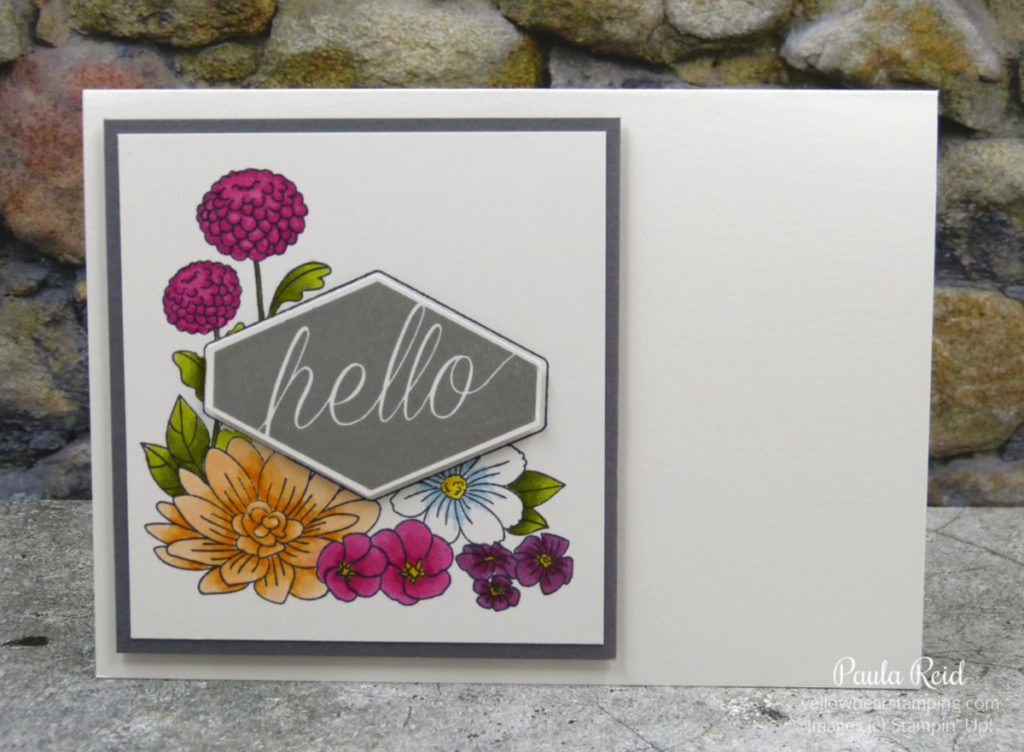 This was the first card I made with a Basic Gray mat. The colours used are Lovely Lipstick, Pumpkin Pie, Blackberry Bliss and Seaside Spray. The centres of the flowers are Daffodil Delight. The 'hello' has been stamped in Basic Gray.
After completing this card I thought 'why stop' so made another two but in different colours.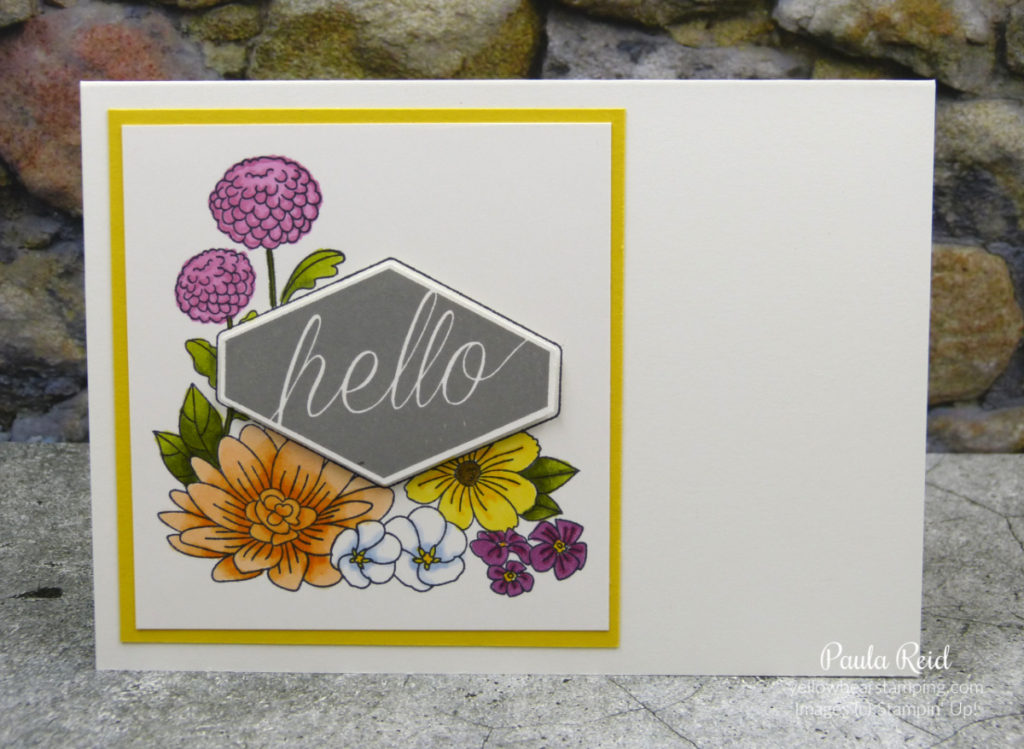 And of course we have to have a 'yellow' card now don't we :). This one uses Rococo Rose (loving this colour), Pumpkin Pie, Daffodil Delight, Seaside Spray and Blackberry Bliss. The flowers are colours using Mossy Meadow and Old Olive.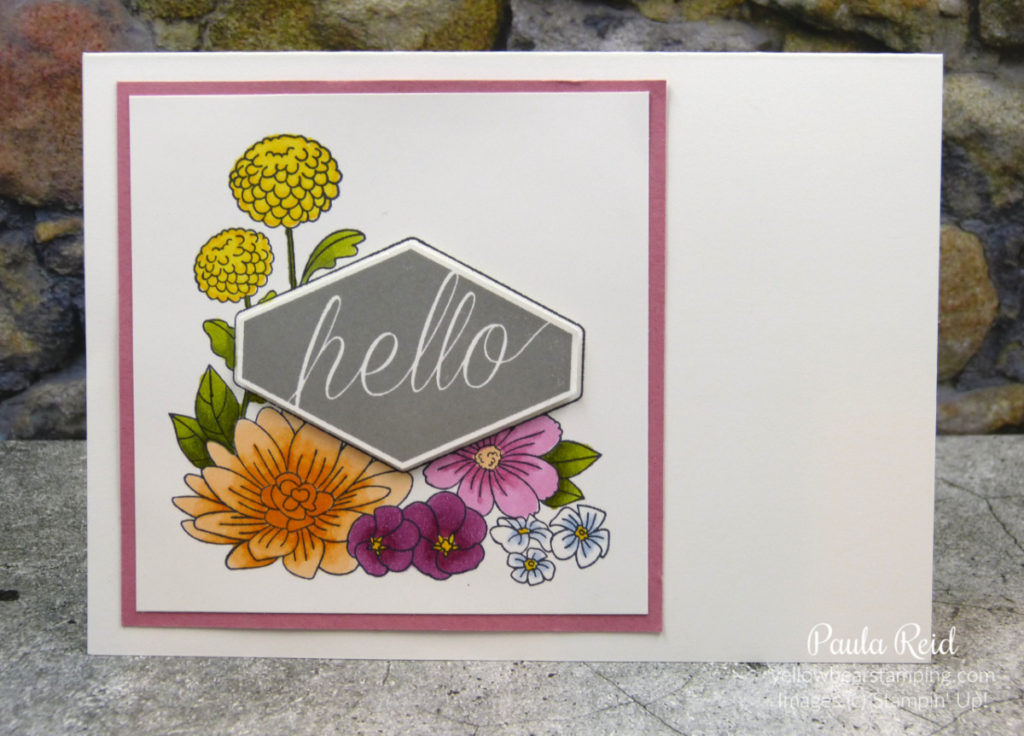 And finally a Rococo Rose version. This one has Daffodil Delight, Pumpkin Pie, Blackberry Bliss, Rococo Rose and Seaside Spray. The leaves are the same colours as above.
Well that's all for tonight. I hope you and your families are doing well and staying safe in your 'bubble'.
Until next time …