Hi there
In my last post I shared a card that used the Incredible Like You stamp set from page 21 of the Occasions Catalogue.  This stamp coordinates with the Incredible Like You Project Kit.  I've made up a few of our kits and I think this is my favourite kit of all.  You get to make 16 cards – 4 each of 4 designs.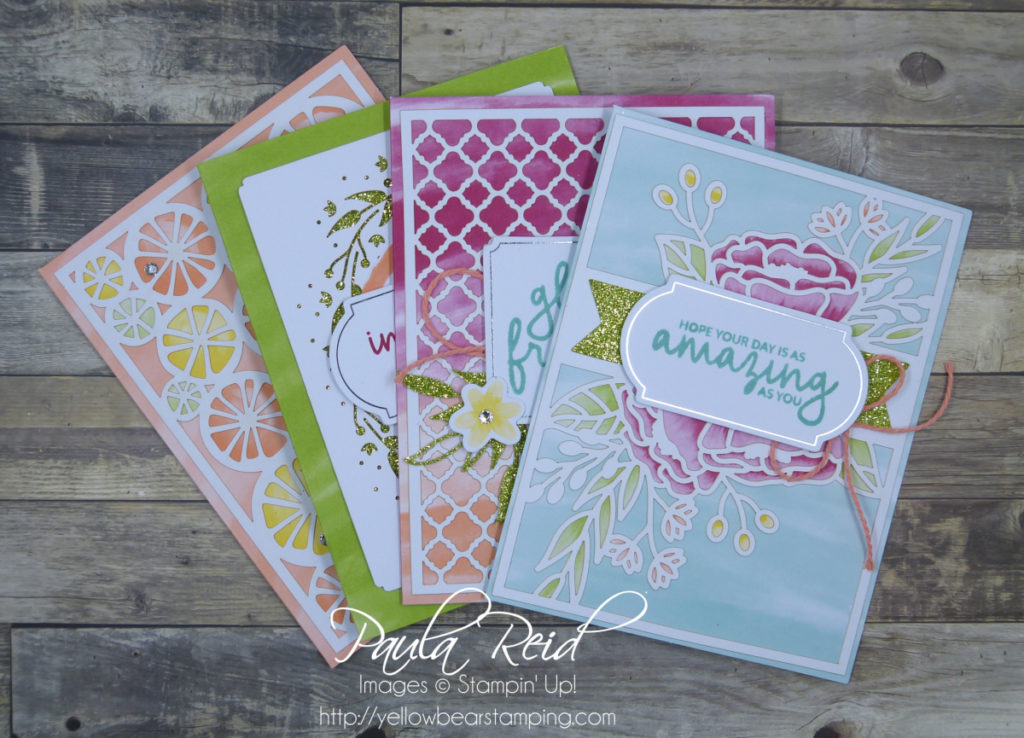 Each card has a delicate laser-cut overlay that lets the colour of the pre-printed card peek through.  The kit contains card bases, matching envelopes and all the embellishments needed to create these beautiful cards – all you need to add is the stamp set and some inks (or we could get together and I'll provide the inks and stamp set).  You can store or gift your cards in the reuseable storage envelope that comes with the kit.  Here's a closer look at the cards: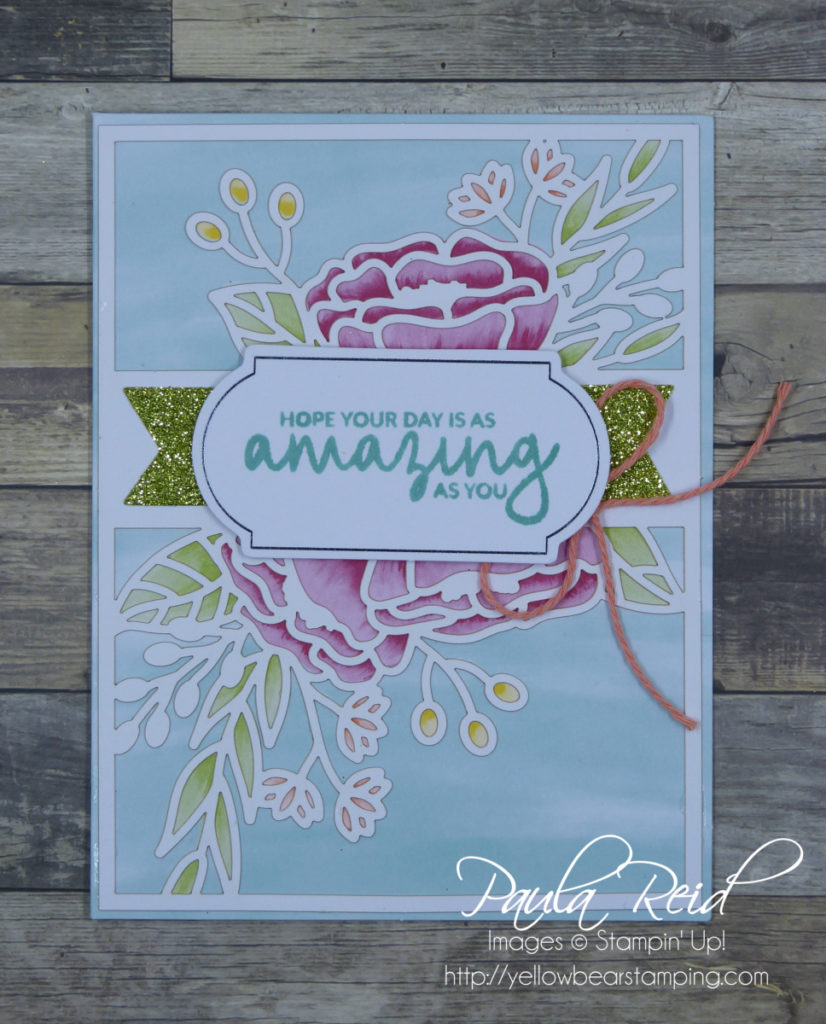 I think this is my favourite sentiment from the stamp set – I've used it heaps already and we're only at the end of month one of the catalogue.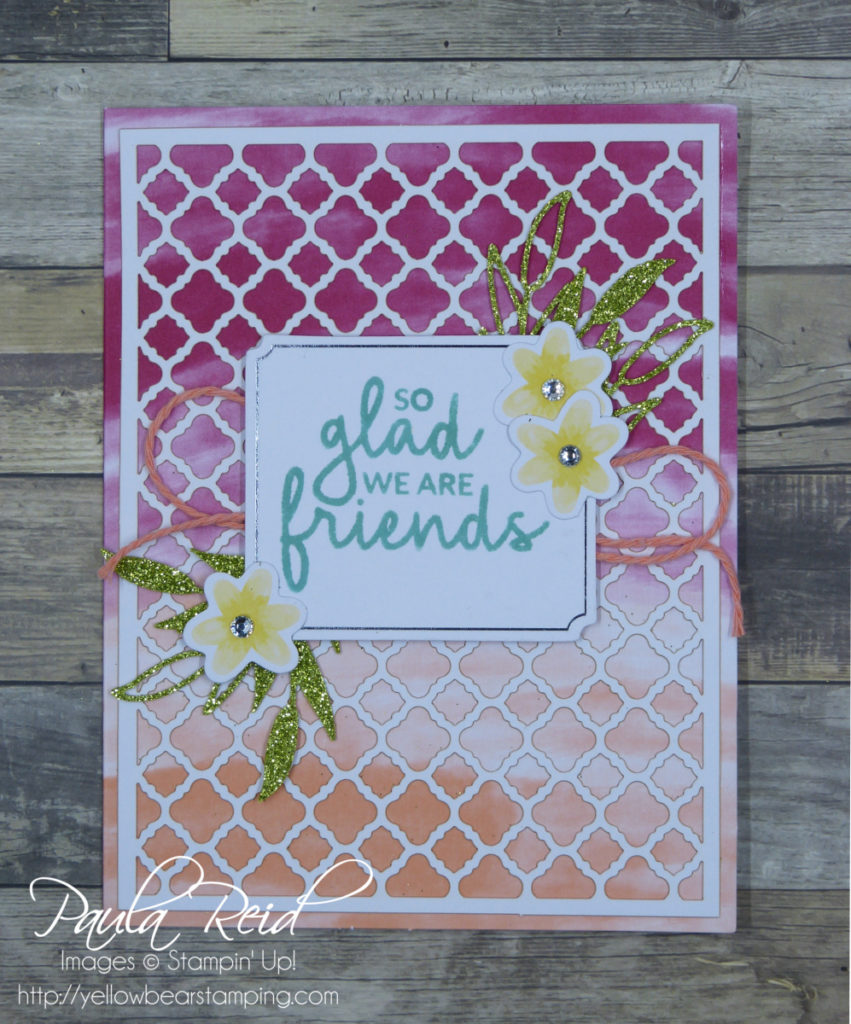 This is a really pretty layout – you could easily change the sentiment and this card could be used for any occasion.  The ink colours used for these cards are Coastal Cabana and Lovely Lipstick.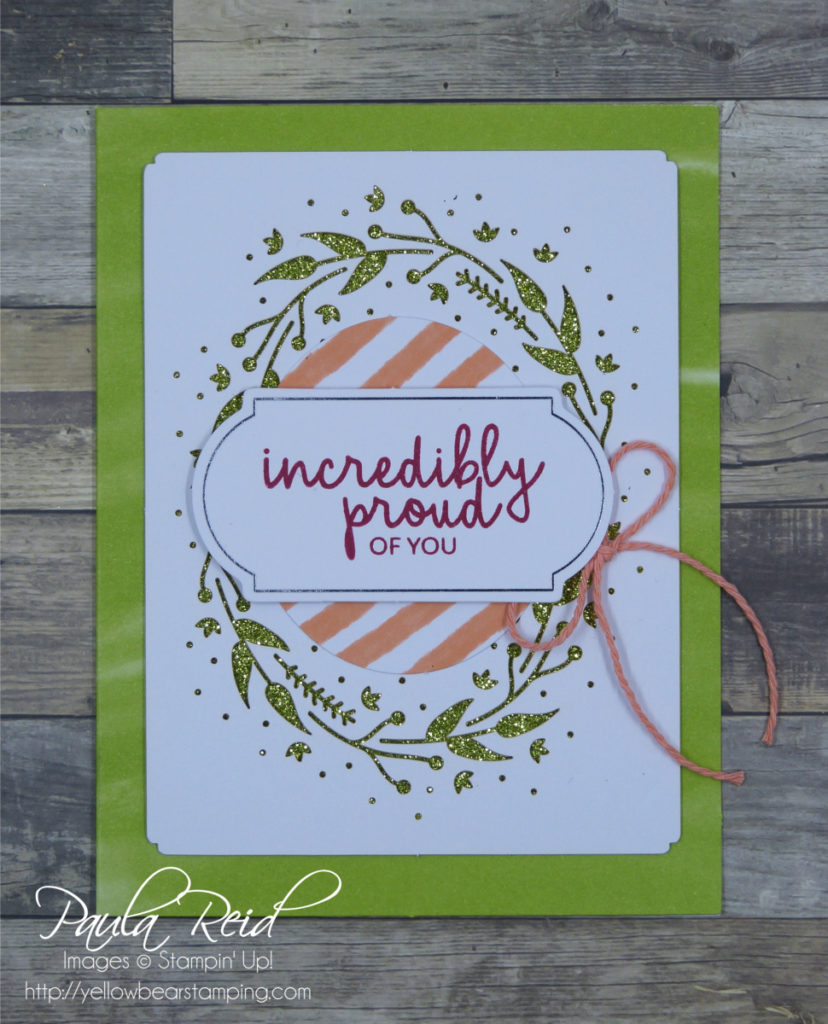 These cards are quick and easy to assemble and by the end of it you have 16 beautiful cards ready to give away.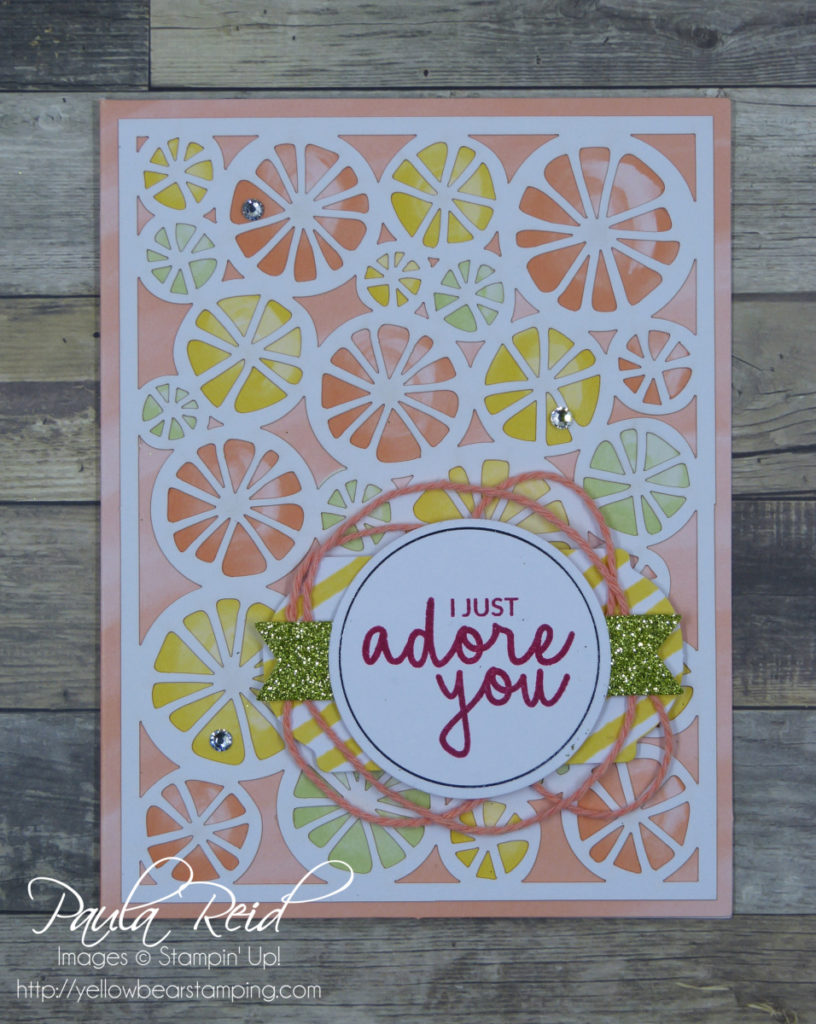 Now there's a bit of a trick with this card.  Before you adhere the overlay make sure you have it in the right orientation so that it covers the printed pattern correctly.
Stampin' Up! have prepared a video on this kit – check it out below.
This kit would be great for types of crafters – beginners right up to avid.  You can follow the instructions or add you own personal flair to each design/card.  If you like this kit and would like to get a group of friends together one afternoon I'd be happy to come and bring the inks and stamp set and help you assemble the kit.  If you interested in this please contact me.
I'm now going to make up the rest of this kit and I might just add my own personal touch to the cards.
Until next time …