Hi there
It's that time of the year again when we bid a sad farewell to the retiring stamps, papers and products. BUT we won't be sad for long as the new 2020-2021 Annual Catalogue is just around the corner.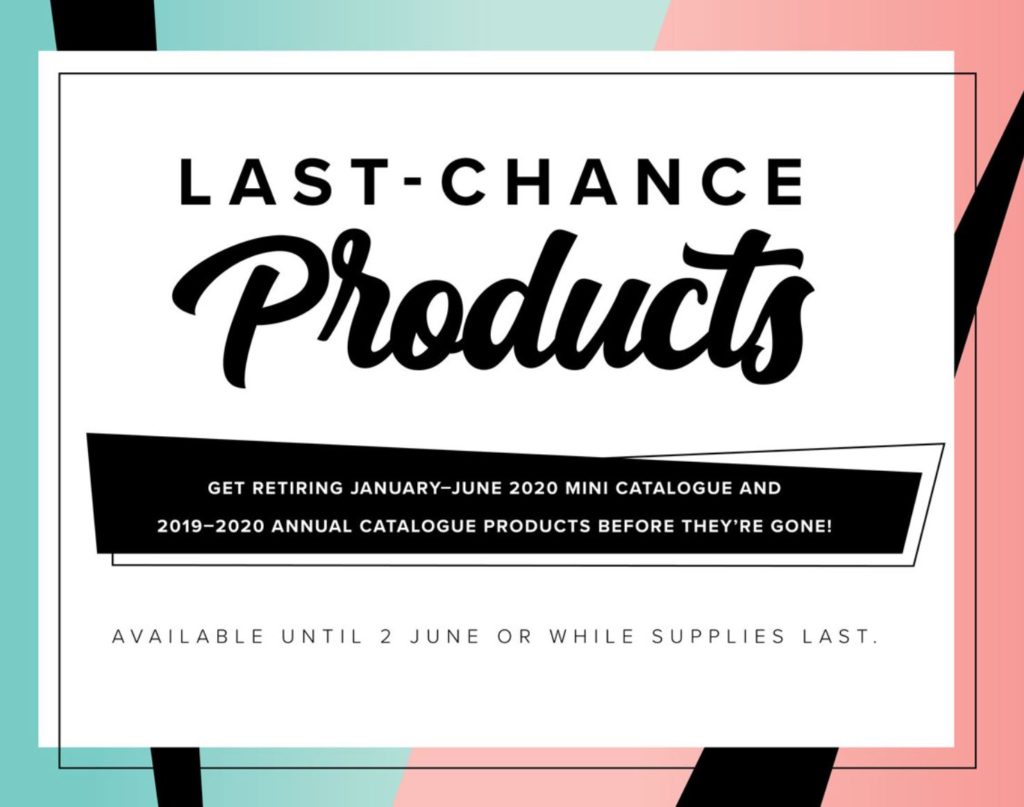 The best way to shop at the moment is via my online shop. Click here for Annual Catalogue retiring list and here for the Mini Catalogue retiring list. If you would like an Excel version of this please email me and I'll send one to you.
Please note that things marked with an asterix may be reconfiguring or just not available as a discounted bundle in the new book; please check the legend at the bottom of each retiring list. 
Please remember these items are all 'while stocks last' so be in quick if there is anything you wish to purchase. If you have any questions please do not hesitate to contact me.