Hi there
Here in New Zealand we have one more week in Alert Level 4 then move to Alert Level 3. There's not much difference between levels but it will allow for online shopping so hopefully that means we can place crafting orders again – will keep you posted on that.
Today's post uses one of the Sale-A-Bration sets – The Gang's All Meer. This was the perfect set to use for a farewell card for one of our staff members.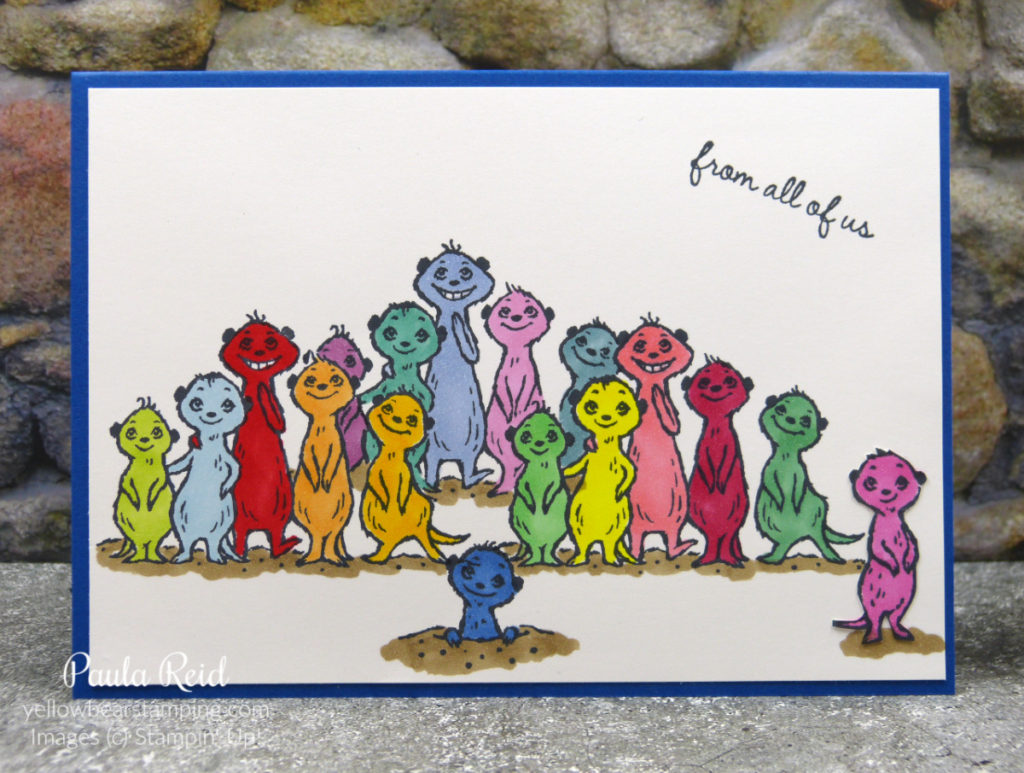 I decided to make them all multi coloured to add a bit of fun to the card. The images were stamped in Memento Black then coloured in with a range of Stampin' Blends.
To create my scene I used the Masking Technique. First up I stamped the images on the left and right. I then stamped the image on two Post It Notes and 'fussy' cut them out. Once cut I placed them over my left and right images – this protects the already stamped images. I then reinked my image and stamped it in the middle. I also stamped the solo 'Meer' while the Post It Notes were in place. Some of the inked image gets stamped directly to the card front and some gets stamped on the Post It Notes. Remove the Post It Notes and your image in the middle gives the scene a 3D look.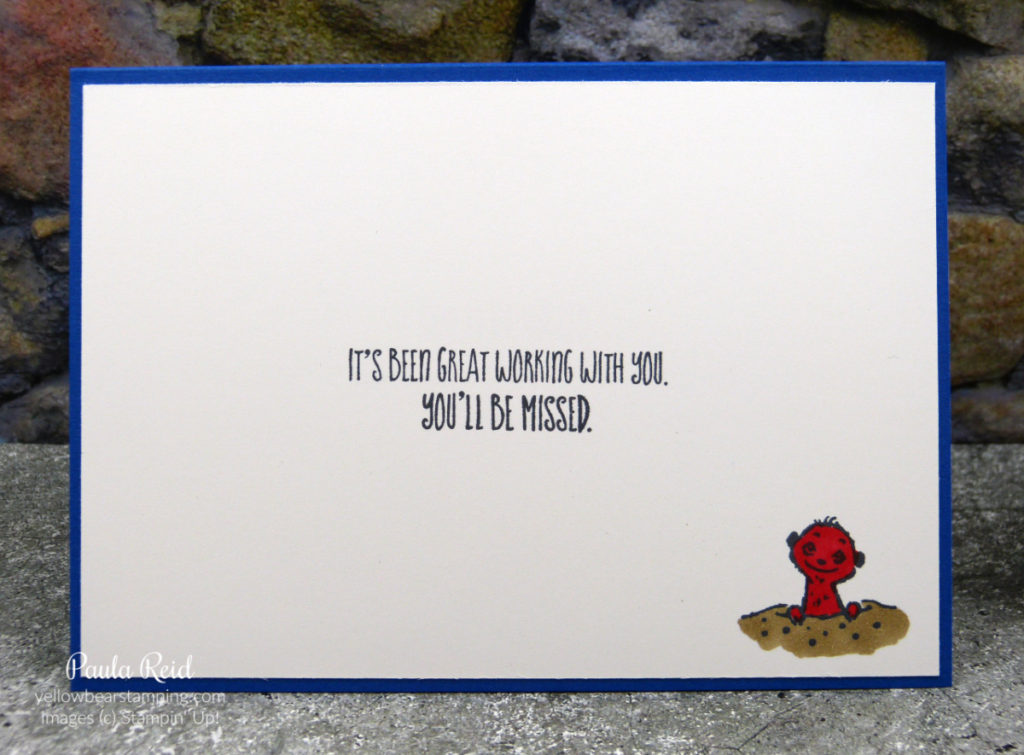 The sentiment on the front of the card comes from the The Gang's All Meer with the inside sentiment coming from the 'Welcome to the Team'.
This has been a really great set to have and perfect for work cards.
Well that's all for now. Until next time …