Hi there
I hope you enjoyed seeing yesterday's post – I love all the components in the Forever Greenery Suite. Today's post features the Lovely You bundle. With a bundle you get to save 10% off the price of the two items – this bundle includes a stamp set (Lovely You) and a really cool punch (Lovely Labels Pick a Punch).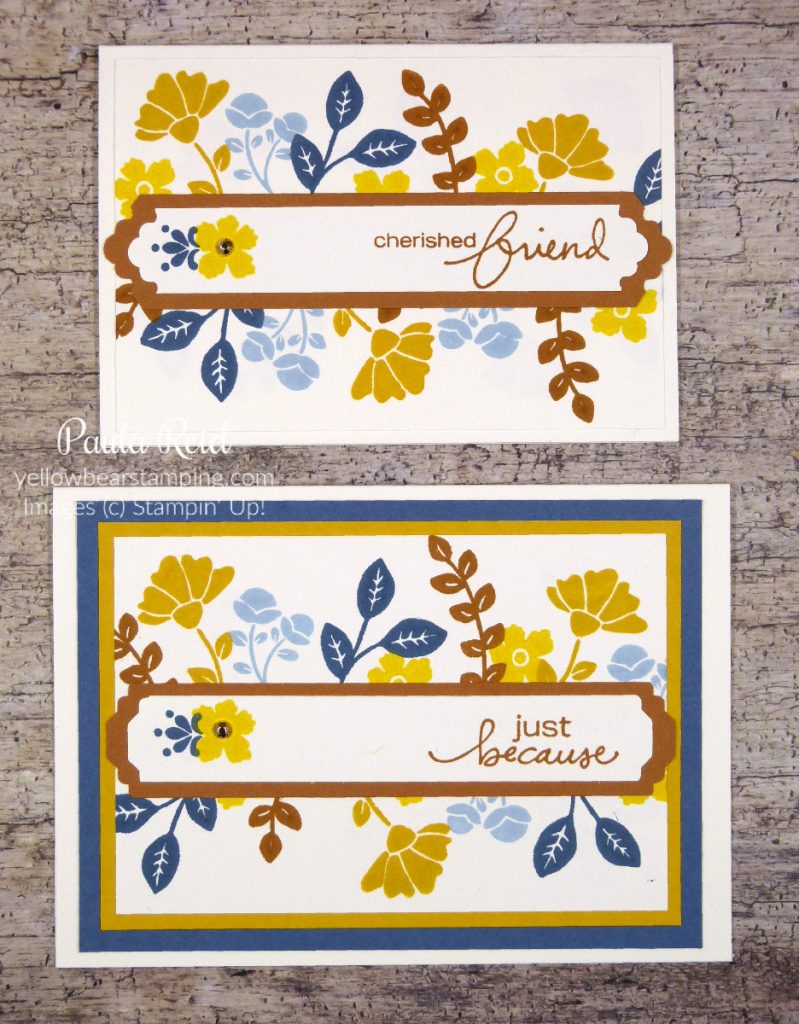 Like yesterday's post, I taught the Notecard version at my workshop and then also made it into a full sized card by adding a few mats with the new In Colours – Misty Moonlight and Bumblebee.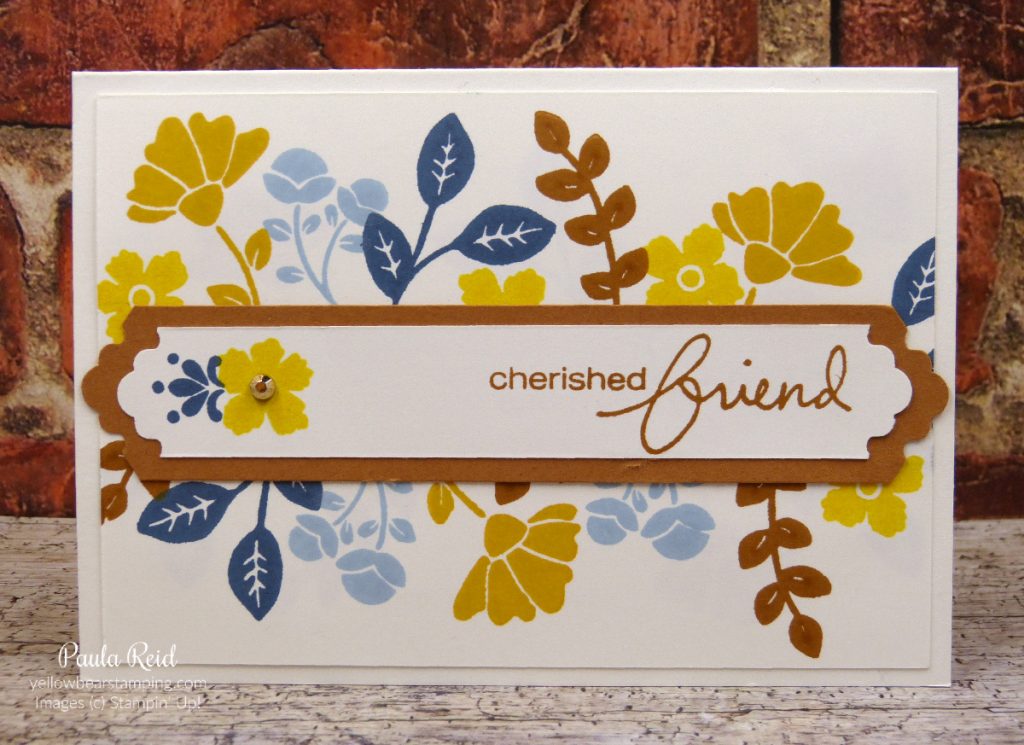 The measurements (again a mix of metric and imperial) for this card are: Whisper White – 3 1/4″ x 4 3/4″, Cinnamon Cider – 2.5cm x 13cm and Whisper White 1.9cm x 12cm.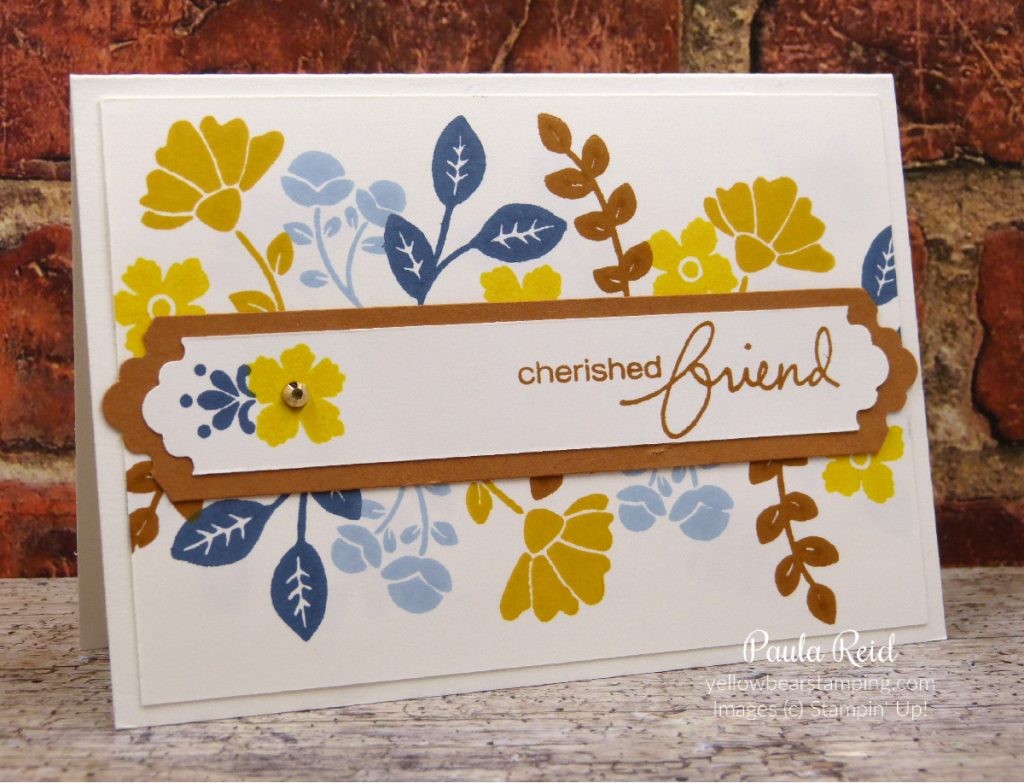 I had originally wanted to use all the new In Colours but it was just too much so I removed Just Jade and Magenta Madness from my palette. To find the best colours to complete my palette I visited a great site for some help – http://colorlab.mycreateink.com/. This site has all the Stampin' Up! colours including the In Colours. I entered in Misty Moonlight, Bumblebee and Cinnanmon Cider. It suggested Seaside Spray and then I added Daffodil Delight. Seaside Spray is a lovely colour and I'm starting to use it more in projects.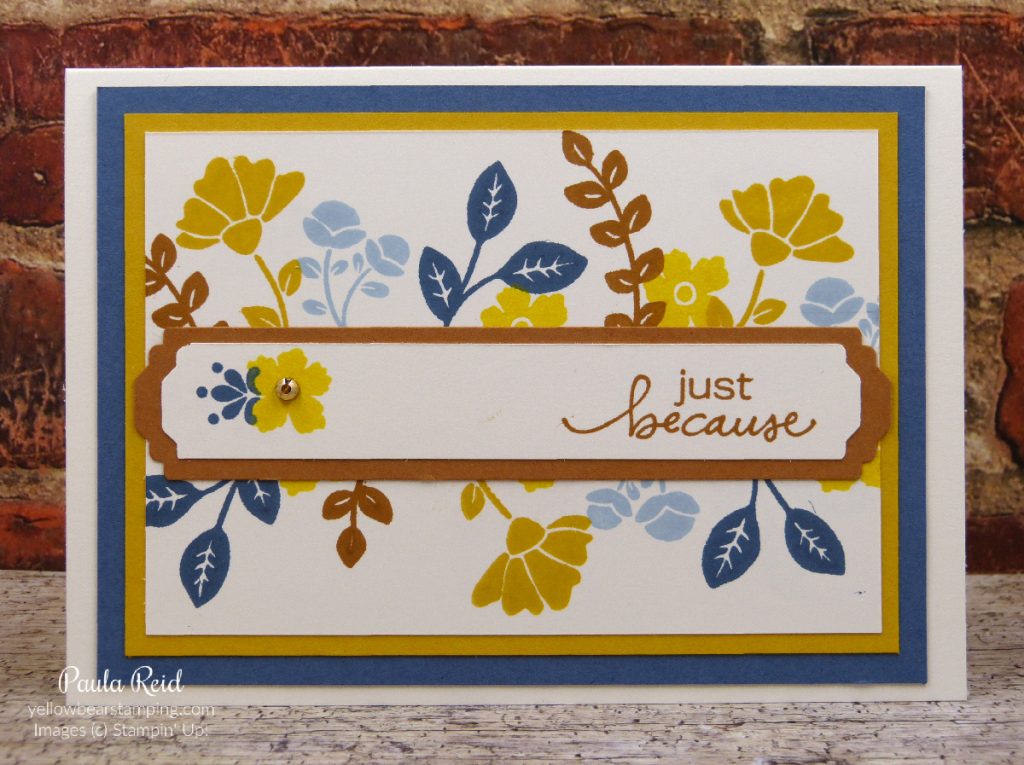 For my full sized card I added a double mat of Bumblebee – 3 1/2″ x 5″ and Misty Moonlight – 3 7/8″ x 5 3/8″. A quick tip before you start stamping – place the Cinnamon Cider banner piece on top of your Whisper White and add a pencil mark on either side – left and right ends. Draw a light line to join the marks. This will help you know where to stamp your images so that they won't get covered up by the banner when you adhere it.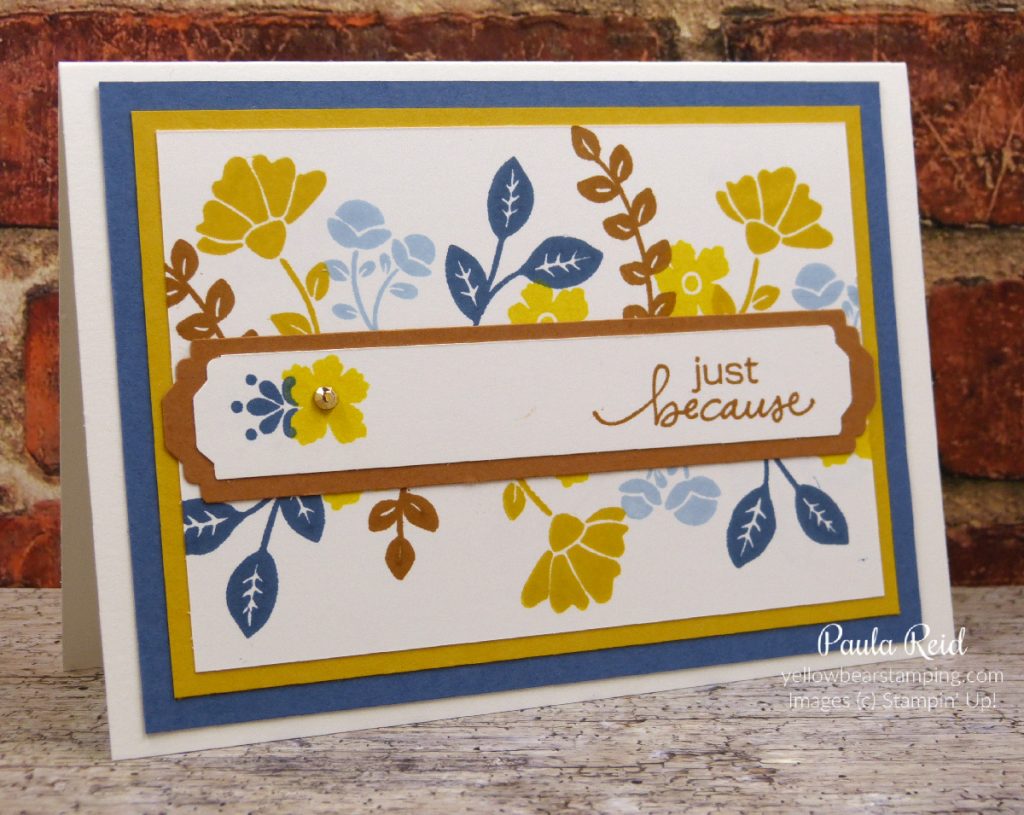 Did you notice the different ends to the banners between the Notecard and the full sized card? The Lovely Labels Pick a Punch has six different options all in the one punch. There are three different widths you can create – 1.3cm (1/2″), 1.9cm (3/4″) and 2.5cm (1″). You then get to choose two different 'ends' for your banner. I have used this punch so much already and we're only two months into the catalogue. Check out the punch and stamp set on page 22 of the catalogue.
Well that's all for now. Until next time …