Hi there
Today Phil and I are celebrating our 18th wedding anniversary – how good is that 🙂 – which means a special card is in order. I got my idea for the card after making my first card with this set.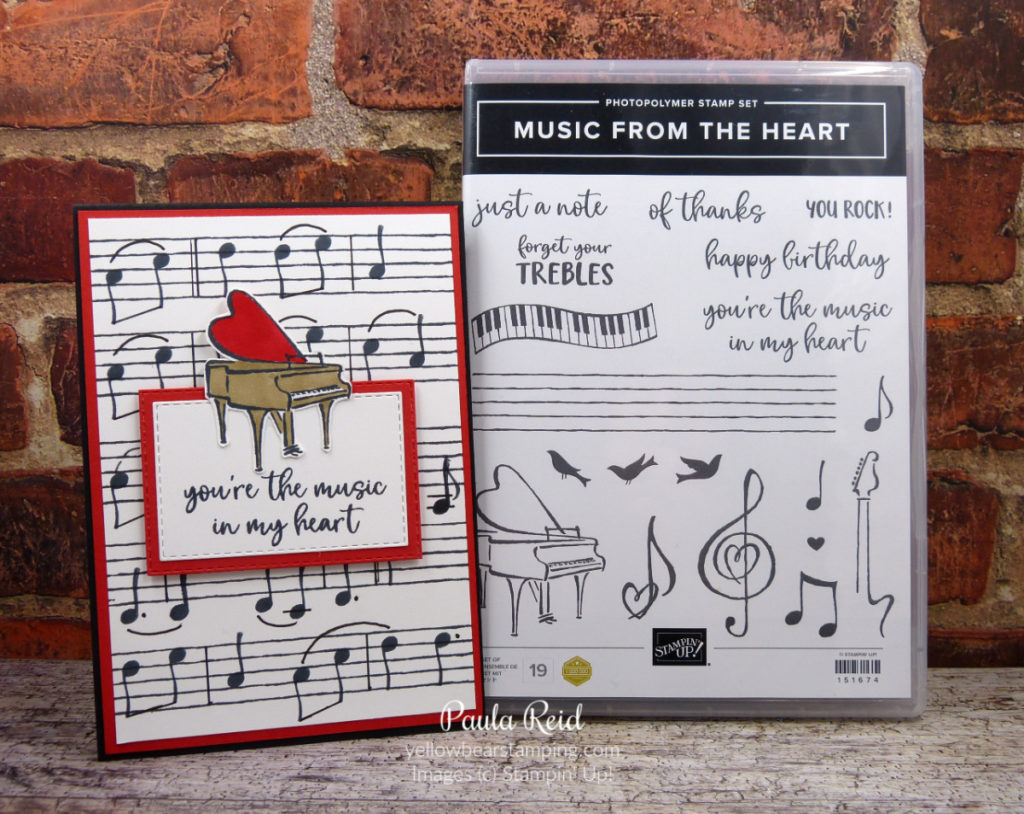 The background music on this card is the theme song 'Nocturne' from The Secret Garden. This was the music I walked down the aisle to 🙂 I love that the 'notes' provided in the set allow us to create whatever music we want.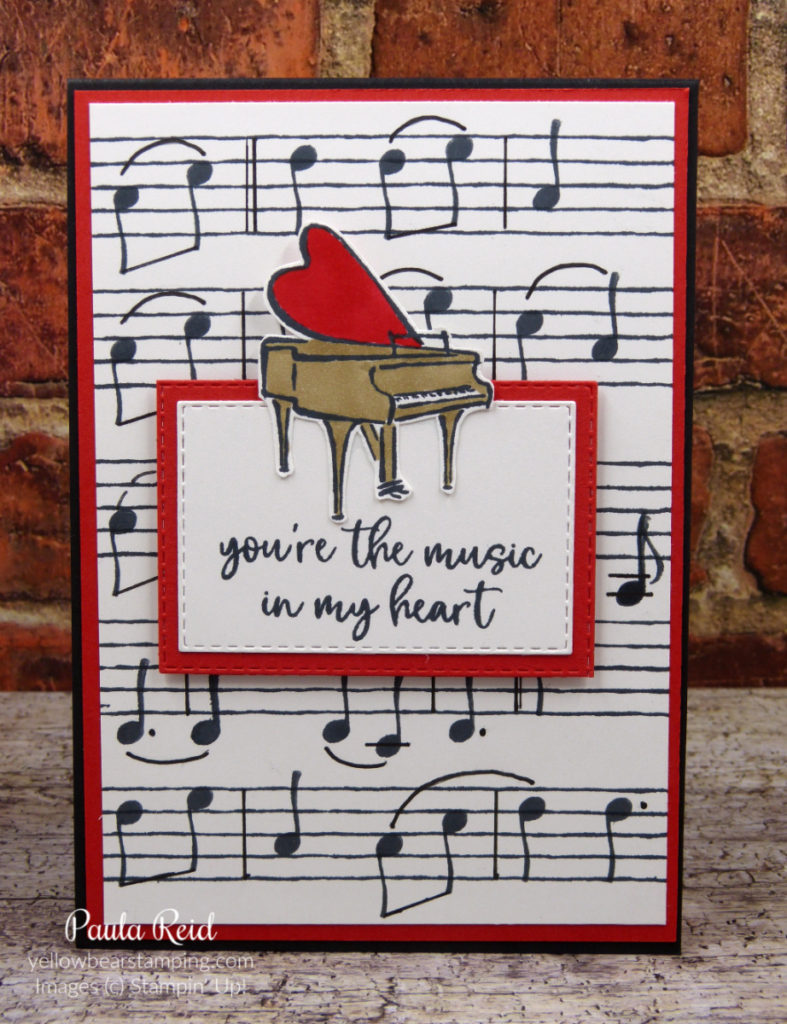 I had to concentrate while stamping the notes to make sure I got them on the right line and in the right space. Once that was done I stamped the piano image on a scrap of Whisper White and coloured it in with the dark Crumb Cake Stampin' Blend and the dark Poppy Parade – it's such a vibrant colour. I then set about 'fussy cutting' the piano out – I'm hoping we get coordinating dies in the next annual catalogue for this set.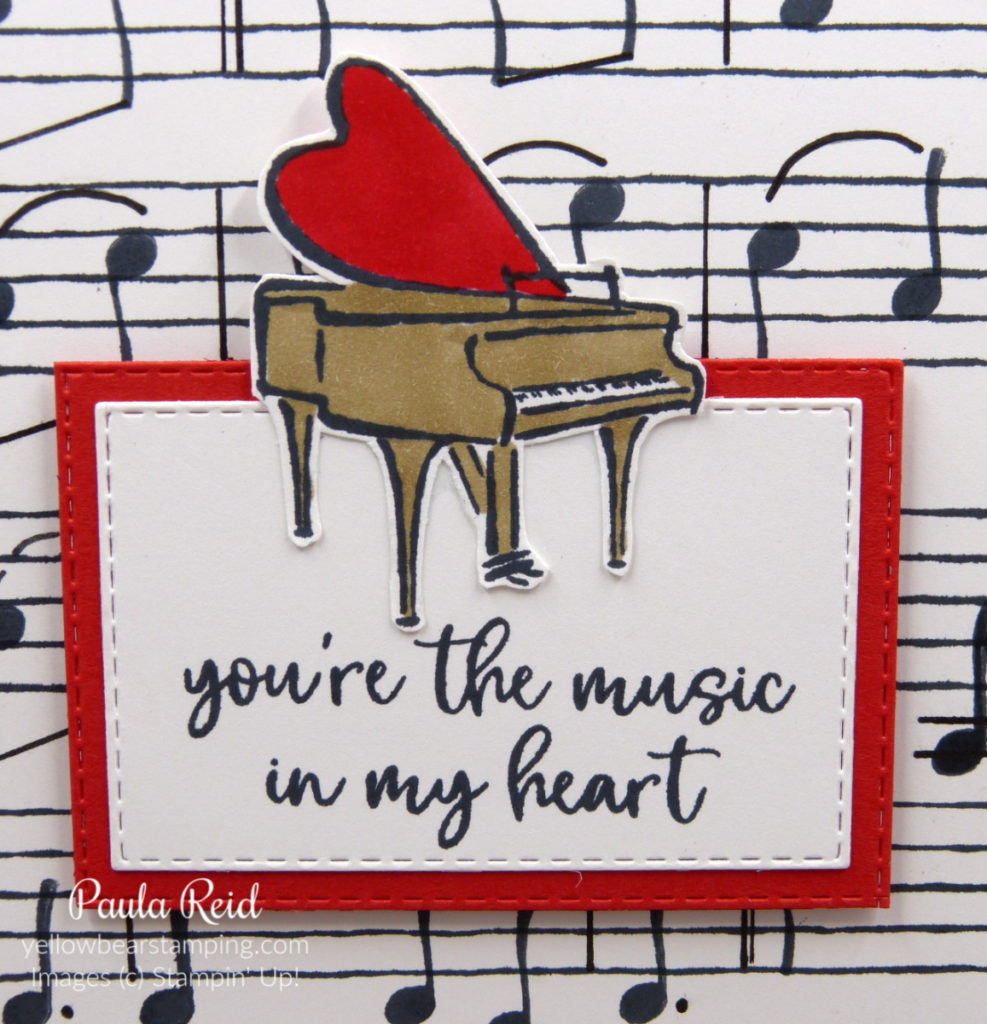 I then had the dilemma of how to place the sentiment and piano without covering up too much of my music. I ended up creating my own sizing of Stitched Rectangle dies to accommodate the length of the sentiment and still be able to attach the piano – I was really pleased with how it ended up.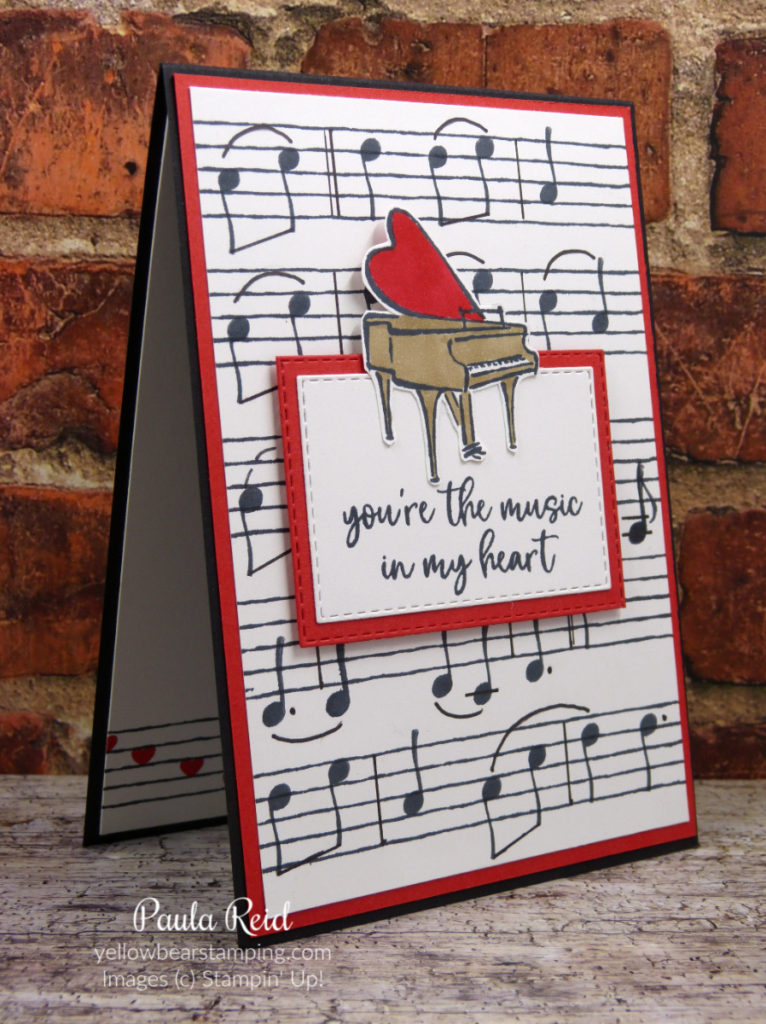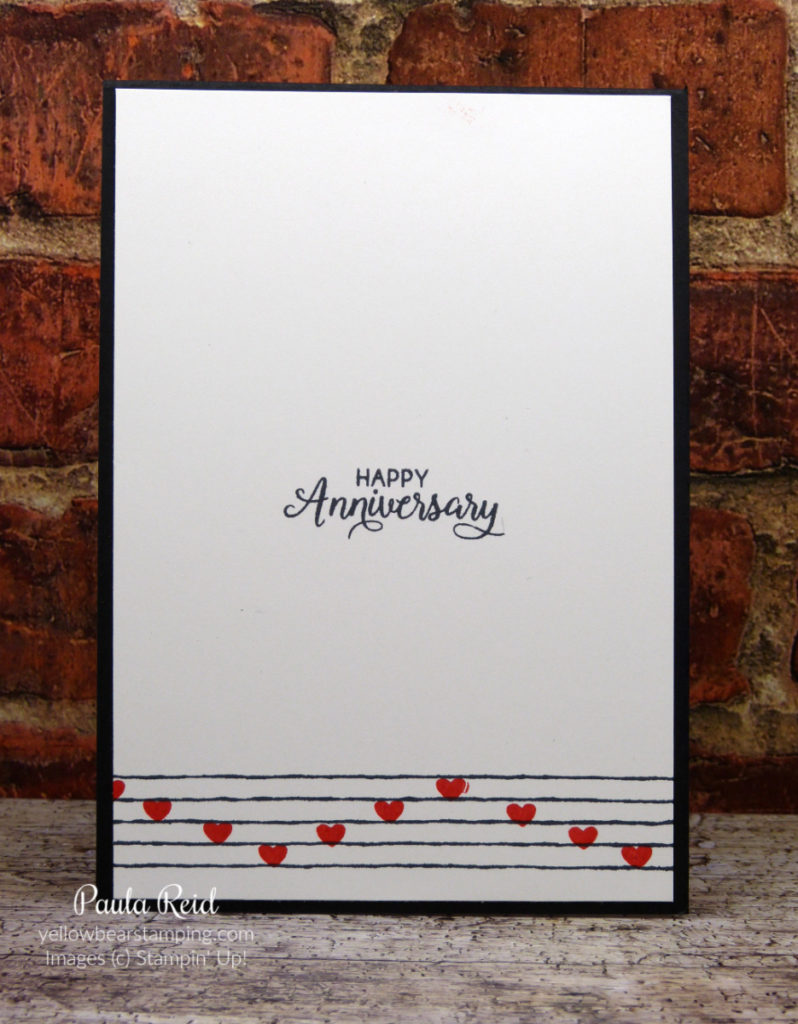 For the inside I kept it pretty simple – just the score and the small heart image from the set. The sentiment is from one of my favourite sets – Beautiful Bouquet.
Well that's all from me – off to enjoy a fabulous day with my husband of 18 years 🙂
Until next time …