Hi there
It's another 'indoors' day today here in Auckland.  It has been raining non stop with some really heavy falls – there has been quite a bit of flooding around the city so best to stay warm and dry inside.
This is the last post for my One Sheet Wonder using the Share What You Love DSP.  My birthday card tin is now full and I'm ready to send these cards out over the next couple of months to friends and family who are celebrating birthdays.
As I mentioned in one of the earlier posts the good thing with a One Sheet Wonder template it that once you have cut up the paper you can change the card base orientation and placement of the DSP to suit they style of card you want and also the sentiment you are going to use.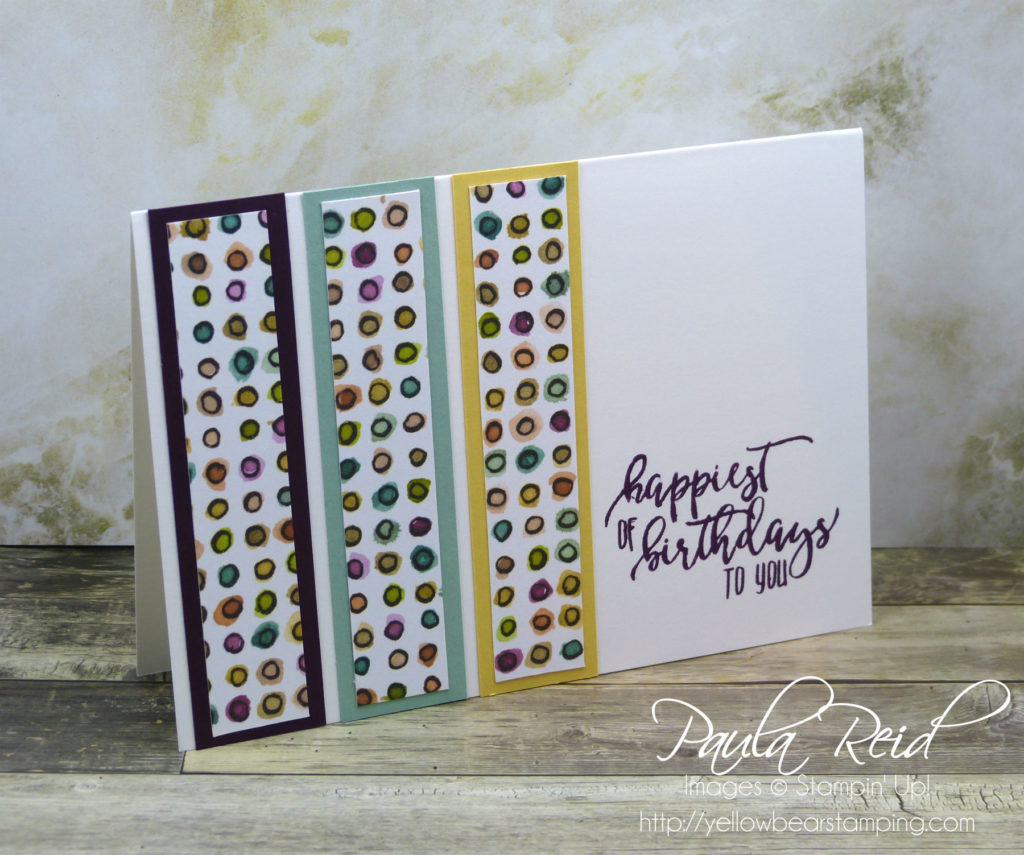 On the original template design the card base was portrait with the DSP at the bottom.  I switched the card to being a landscape orientation which put the DSP to the left as I wanted my sentiment on the right.  Next time I use this template who knows how it will turn out.  There is no 'right' or 'wrong' with a One Sheet Wonder template.  The DSP on this card is matted with Blackberry Bliss, Mint Macaron and So Saffron.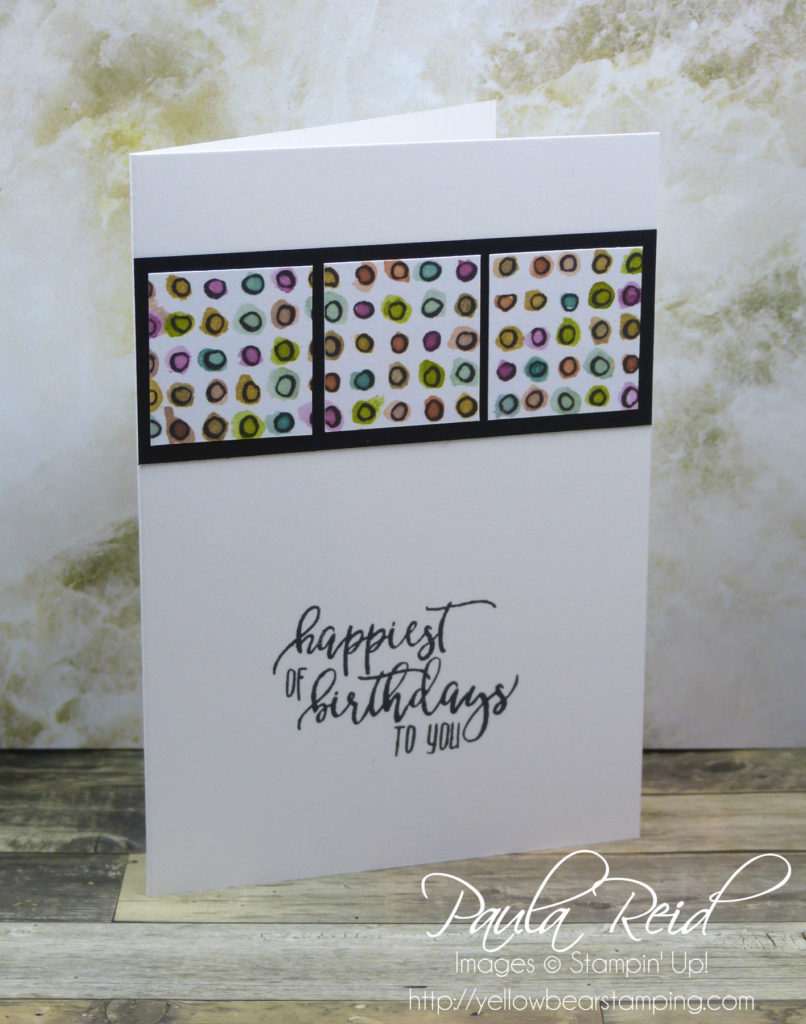 After trying a few combos for the matting of this DSP I finally decided to use Basic Black – the sentiment is also stamped in Black Memento ink.  Memento is my 'go to' black.  I think I have about 3 or 4 ink pads 🙂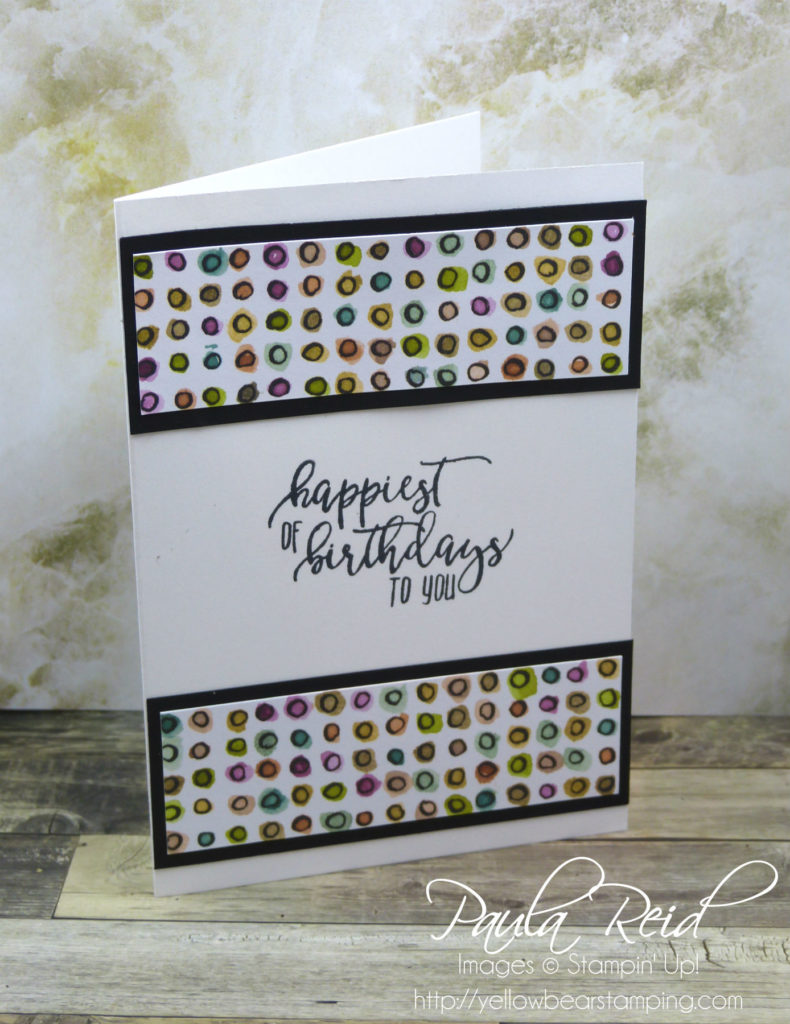 And here's the final card in this series – again matted in Basic Black.  The Basic Black looks good against the Whisper White card base.  All bases are the Thick Whisper White – this is a good option to use when you aren't using a full mat for the front.
I finally got round to altering the template I used so that the DSP pieces would better fit our South Pacific card bases measurements (10.5cm x 14.8cm).  If you have any questions just let me know.  I hope you've enjoyed seeing the cards I created and that you give a One Sheet Wonder a go if you've never done one before.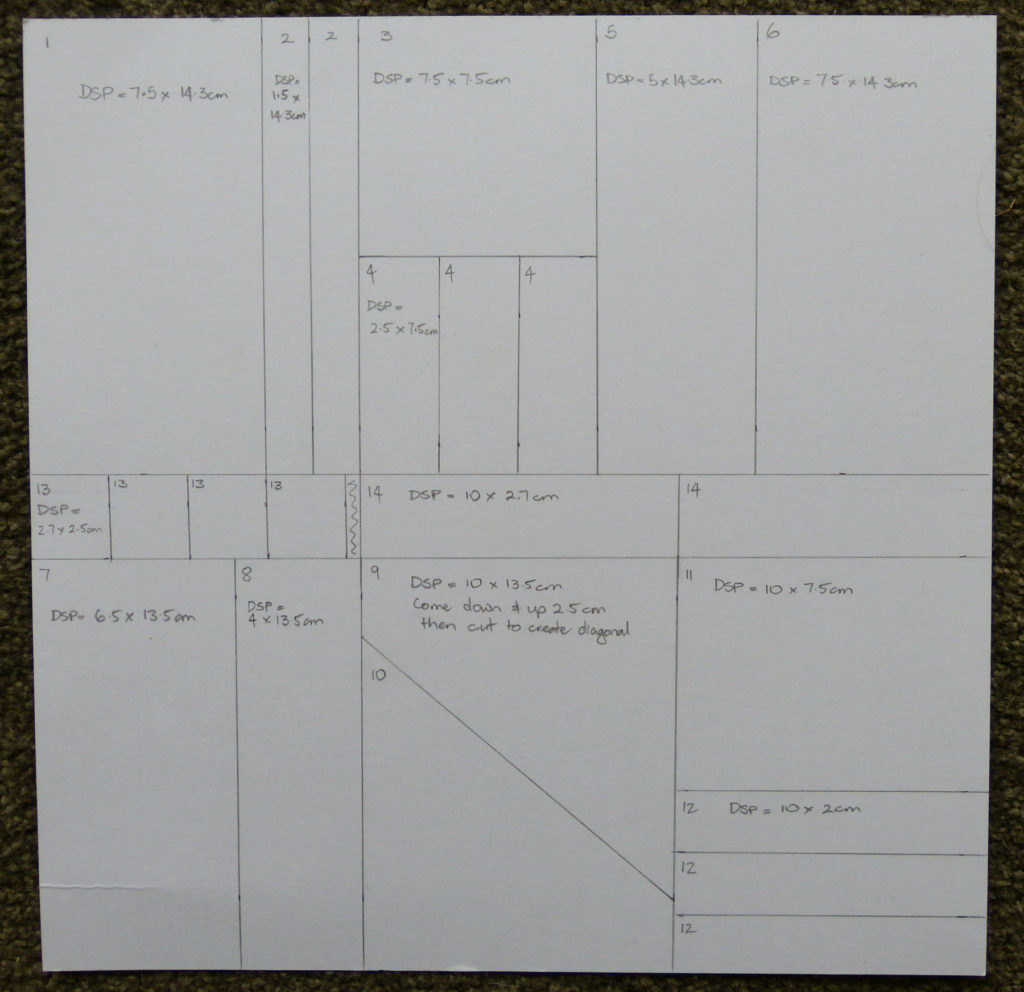 Here's the link to the original template I used.
Until next time …