Hi there
Well it's definitely been an indoors day today – great for crafting.  I've been busy prepping a little 'RAK' project for my work colleagues.  It's that time of the year when the winter sniffles are around so I thought I'd make everyone a tissue packet holder.  The prep work is now complete so over the next couple of nights I'll start the assembling – photos to follow.
Here's the next instalment of my One Sheet Wonder cards.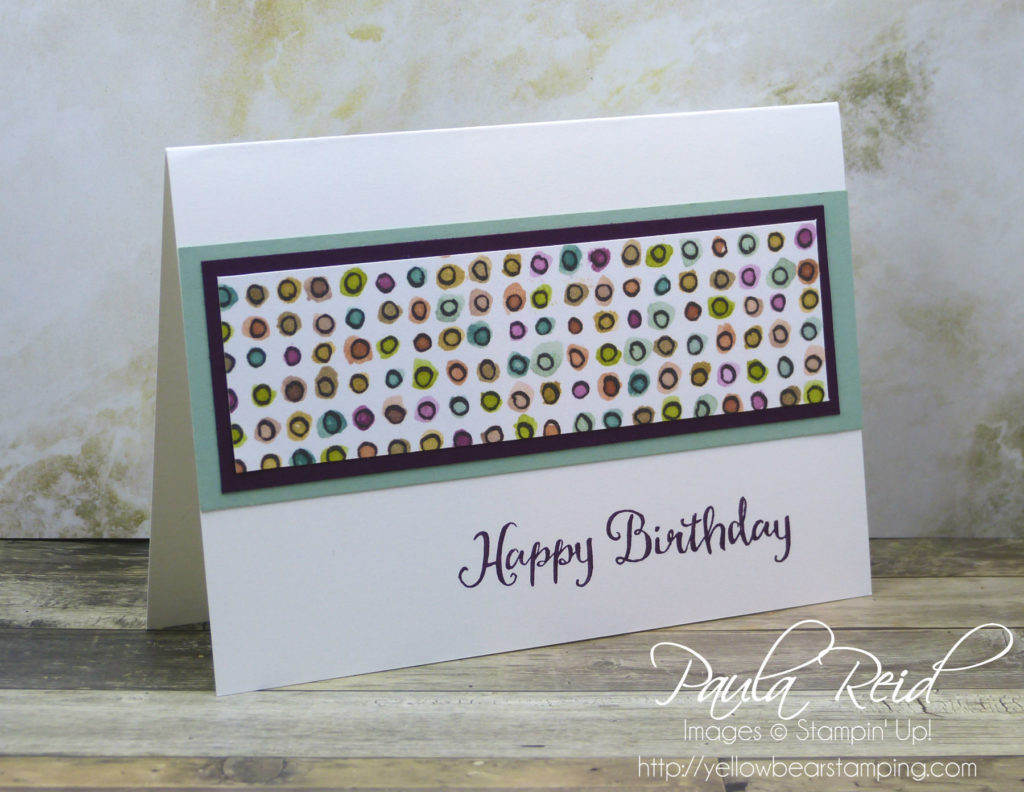 Our Stampin' Write Markers are great for colouring sentiment stamps – especially when you only want to use part of a stamp.  The sentiment stamp I've used for this card (and the last one in this post) has another line to it but I only wanted the 'Happy Birthday'.  Using the markers is an easy way to achieve inking up the portion you require.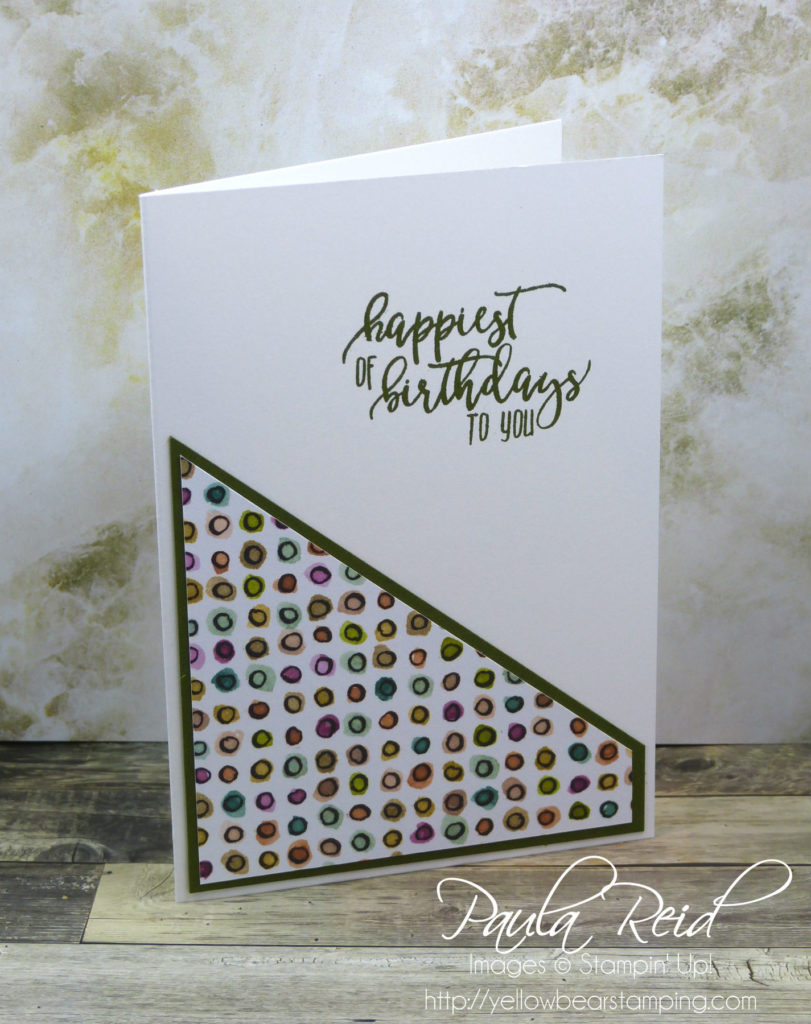 When cutting the DSP template the card above and below started out as a rectangle.  To get your rectangle into the two pieces you mark down an inch from the top left hand corner and mark up an inch from the bottom right hand corner.  Place the DSP back in your paper trimmer lining the two pencil marks in the cutting groove and cut.  Mat your DSP and you have two card fronts completed.  The sentiment is from the Picture Perfect Birthday stamp set.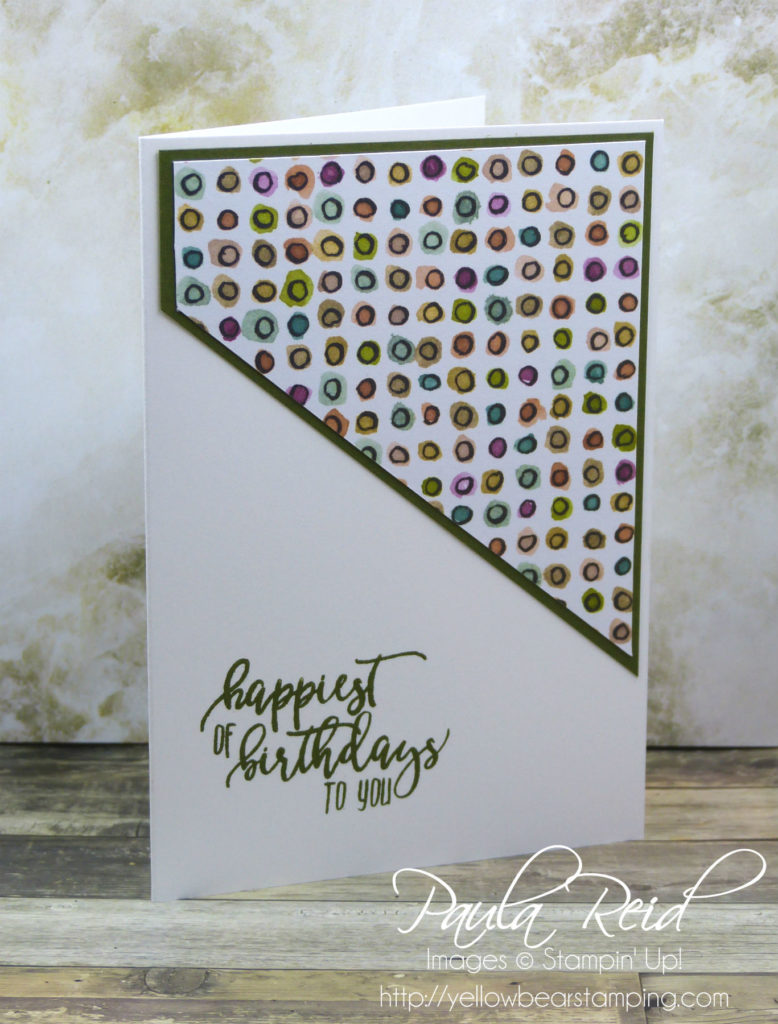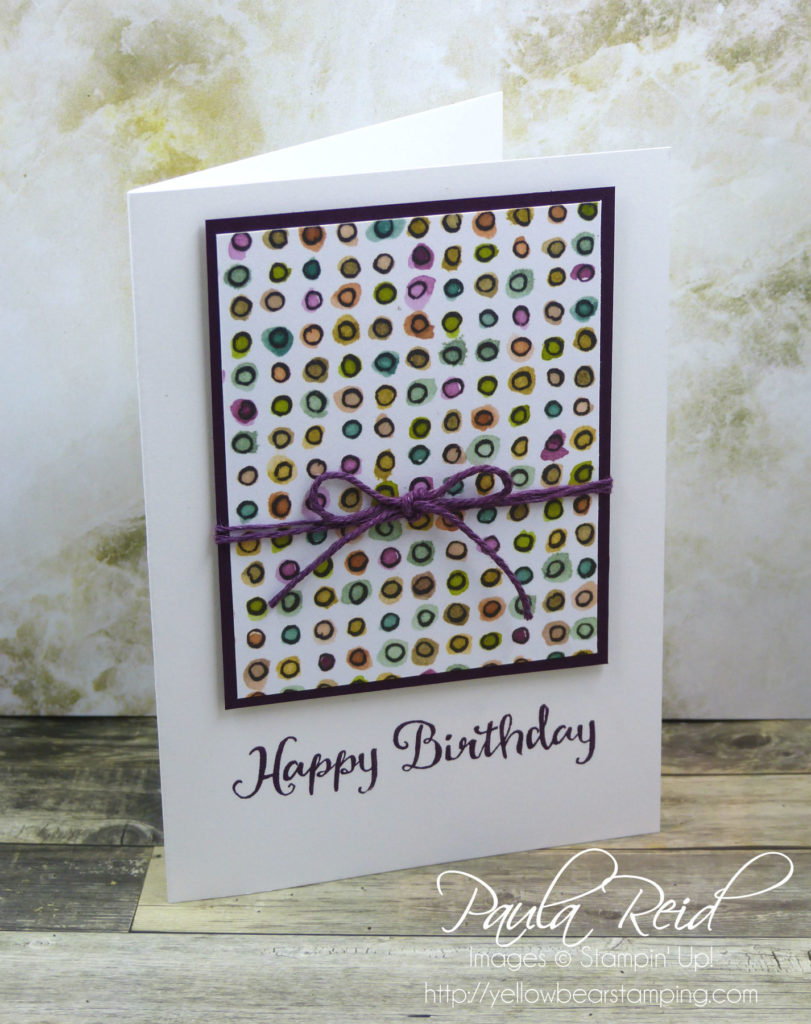 The sentiment for this card is from the Beautiful Day stamp set.  The Blackberry Bliss twine is part of the Nature's Twine packet – the pack consists of four colours that coordinate with the Nature's Poem suite but also coordinate with the Share What You Love DSP.  The twine has three strands so for the piece that is wrapped around the DSP I unraveled it but kept the twine the full thickness for the bow which was tied around the strands.
I'll share the final instalment of cards from this set with you tomorrow so make sure you check back.
Until then …