Hi there
We have now returned from our holiday in Australia catching up with family in Melbourne and Sydney.  I had planned to do some posts but things didn't quite work out as planned – so I've got some catching up to do :).
First up is a card we made at our demonstrator event – OnStage in April.  This card uses products from the Perennial Essence Suite – check out pages 106 – 108 0f the new catalogue.  This is such a gorgeous suite – the Designer Series Papers are to die for.  They are so beautiful and have a hand-painted watercolor look to them – you have to see them in real life.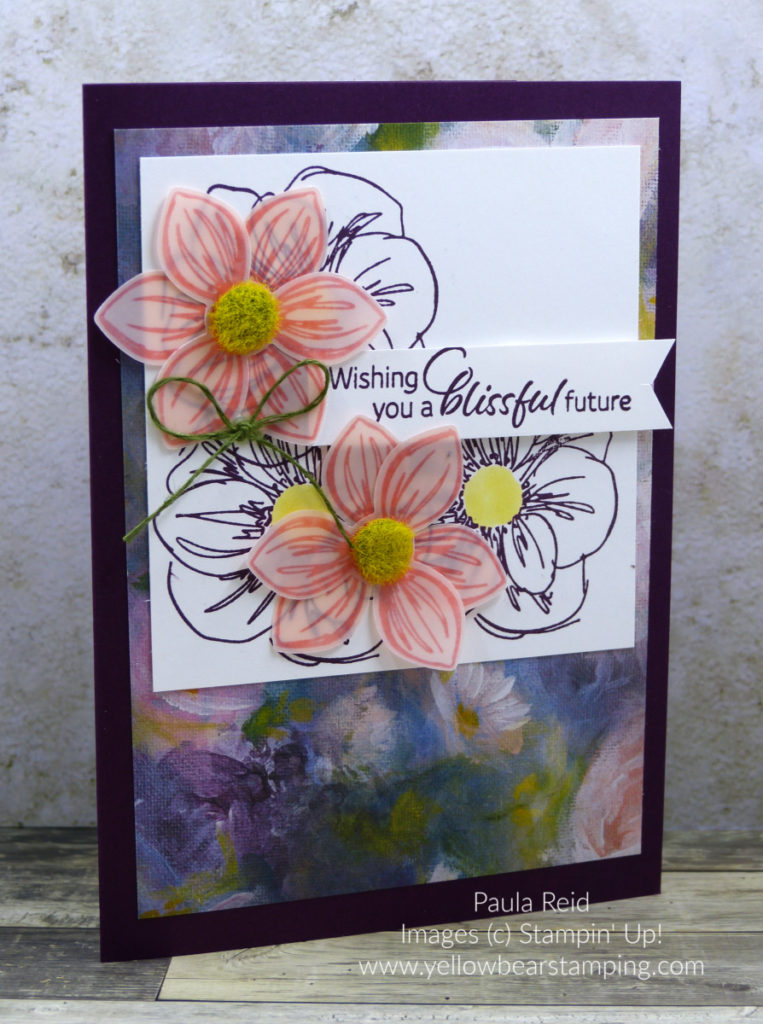 To create this card we've used a piece of the Designer Series Paper as our mat then layered up a stamped image and cut out flowers.  For the cut out flowers we stamped the outline image in Petal Pink onto the Petal Pink Vellum Cardstock (to see this better check out pg 169 of the AC) then cut two per flower with the new Perennial Flower Punch (pg 188 of the AC).  Adhere the two cutouts together to create the flower, add a Perennial Essence Floral Center  and your done.  These fuzzy centers already have an adhesive backing on them and can be found on pg 176 of the AC.
The suite consists of the Floral Essence stamp set, Perennial Flower Punch (these two items have been bundled together to save you 10%), Perennial Essence Designer Series Paper, Perennial Essence 12′ x 12″ Vellum cardstock, 5/8″ Organdy Stripped Ribbon (in Petal Pink) and the Perennial Essence Floral Centers.  All of these products (except the Organdy Ribbon) have been used in this project.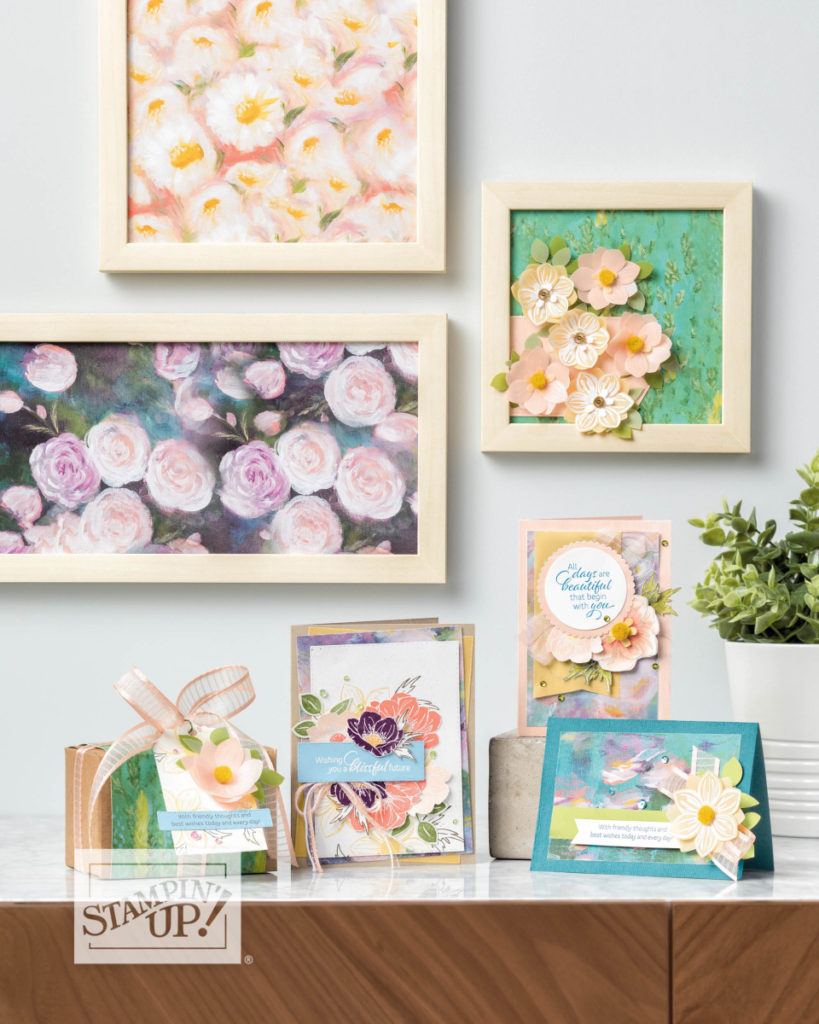 So when you want to order this suite – rather than writing down each code of every item – Stampin' Up! have made it easy and created one code to capture everything – 152166 – how good is that?  If you would like to purchase all (or some) of these products you can either hop on over to my online store or contact me directly to order them.
I'll be back tomorrow with more projects using new products.
Until then …