The In Good Taste Suite on pages 122-124 was the first suite I purchased from the new Annual Catalogue. Today I'm going to share two cards I've made using the Tasteful Touches Bundle from this suite. The first card is a 'simple stamping' card and the the second card is a stepped up card adding a die cut from the Tasteful Labels dies.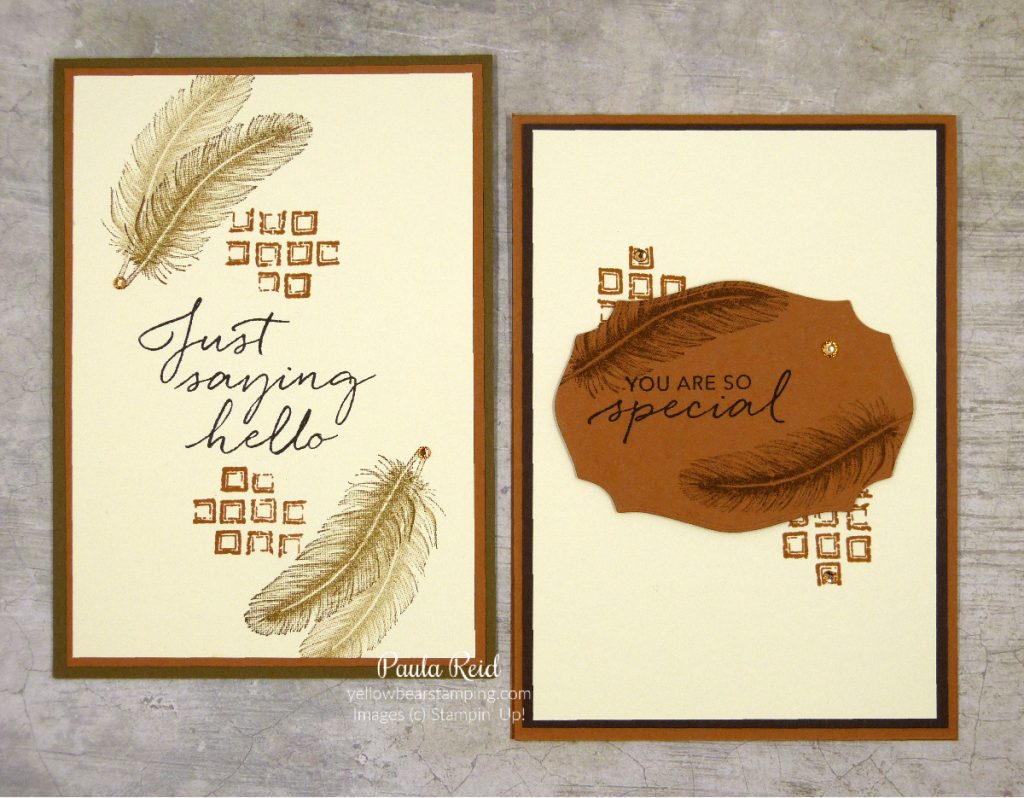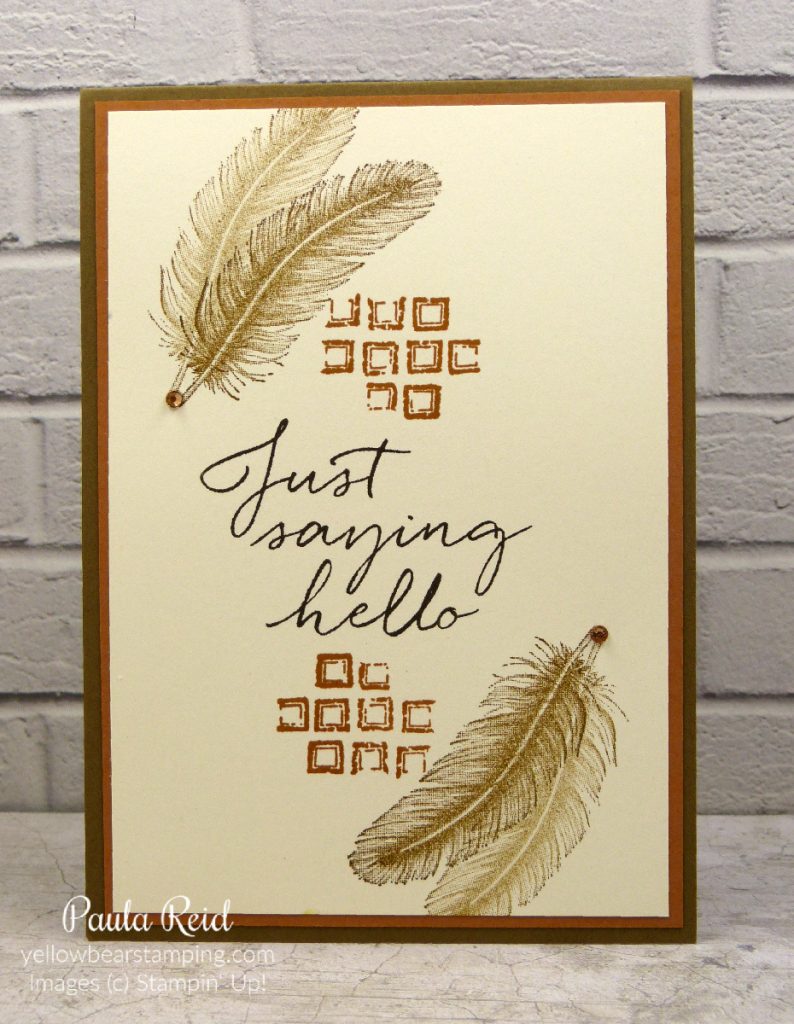 This card is a 'simple stamping' card as that is all that is involved in creating it. The sentiment is stamped in Early Espresso, the feathers in Soft Suede and the 'texture' image in the new 2020-2022 In Colour Cinnamon Cider. To create the two shades for the feathers I used the 'stamped off' technique. This is where you stamp the first image at full strength and then stamp the image again without reinking it. As the second feather is lighter it looks as though it is behind the original stamped feather creating some depth to the card.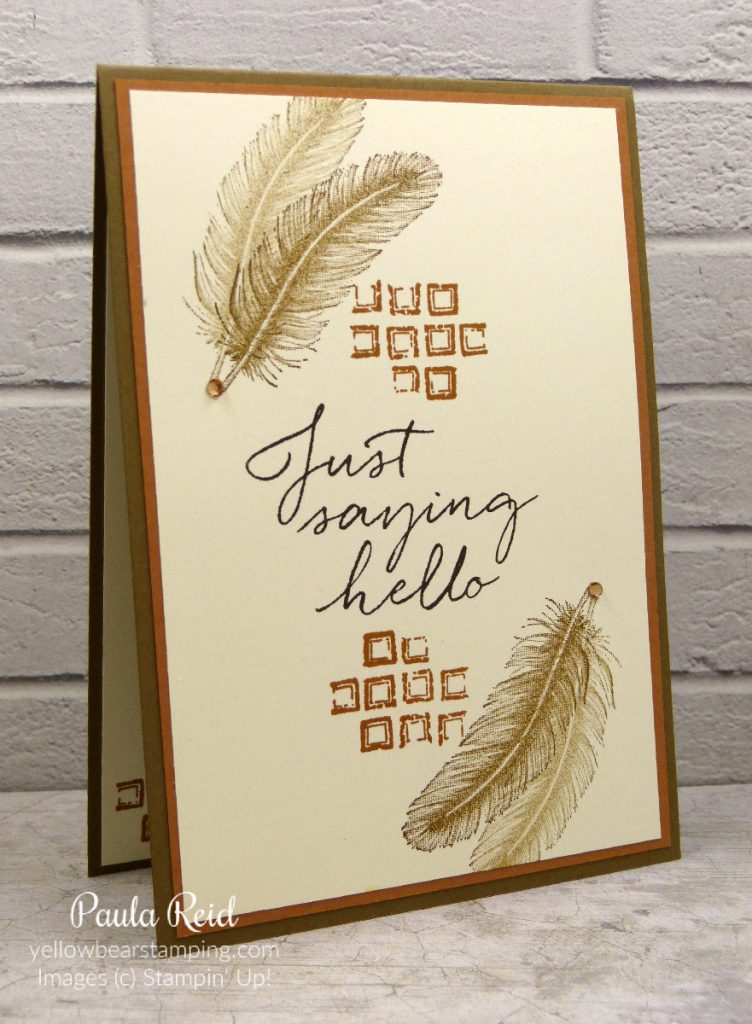 The card base is Soft Suede with a mat of Cinnamon Cider and the card front is Very Vanilla. You can just see the inside of the card where I've stamped the 'texture' image in the bottom corner. You can always add some 'bling' to a card and the Champagne Rhinestones work perfectly to finish off this card.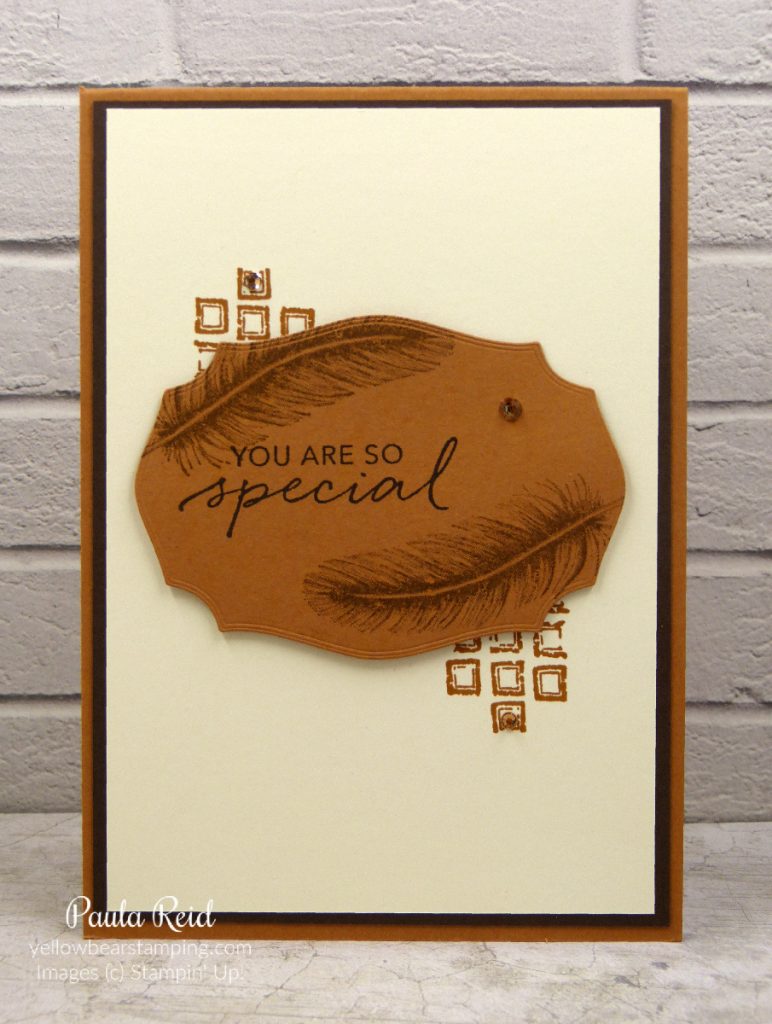 This next card is a stepped up card – no longer is it just stamping. I've added a die cut from the Tasteful Labels Dies on page 179. This label had been die cut from Cinnamon Cider with the sentiment stamped in Early Espresso and the feathers stamped in Soft Suede (full strength). The 'texture' image has again been stamped in Cinnamon Cider – I rotated the image for top and bottom. The label has then been adhered to the card with dimensionals.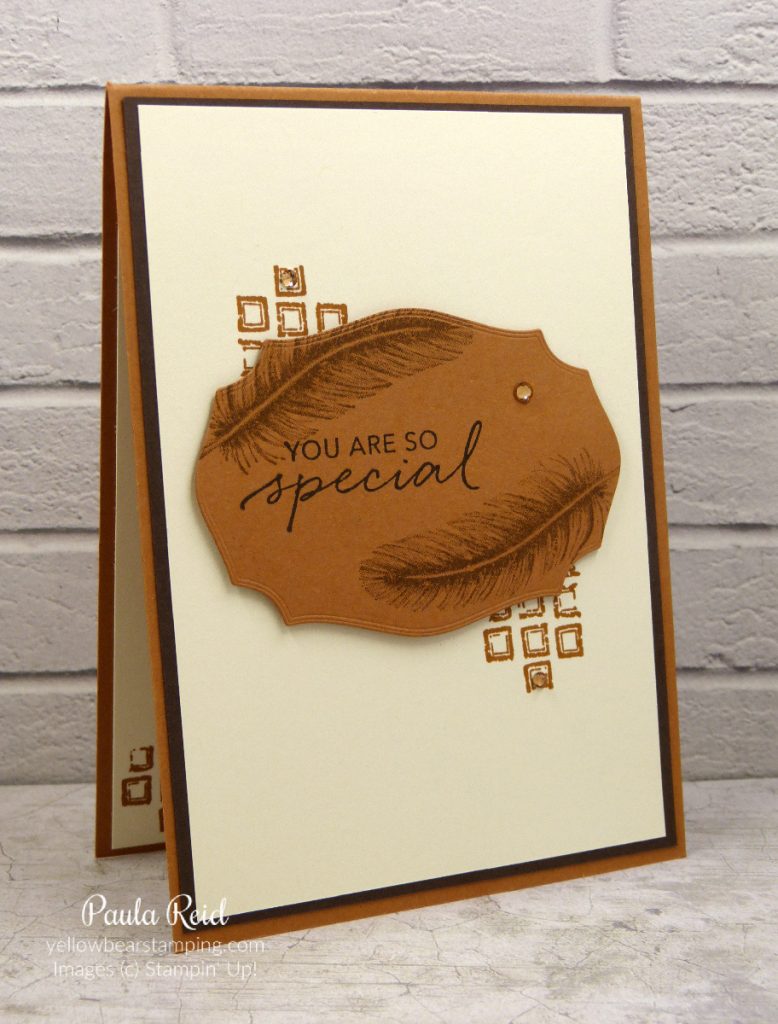 The card base for this card is Cinnamon Cider, a mat of Early Espresso and the front of Very Vanilla. Again can't go without some bling – I do love the colour of the Champagne Rhinestones – check them out on page 156.
I CASED these cards from a US demo – Jolanda Johnson – and made them for a table swap at our training back in June.
Well that's all from me – my bed is calling me. Until next time …