Hi there
As mentioned yesterday we held our first ever virtual training day via Facebook Live and Zoom. We all had a ball and managed to learn lots and spend time together. We are definitely looking forward to when we can meet in person. #teamdayoutnz
Our original plan was to meet in person with some team members still having to do the projects virtually as they couldn't make it to Auckland. With that in mind I created a project that could be created with alternative supplies. You all know my love of fun folds so that was my starting point. Then to decorate it I added in a technique.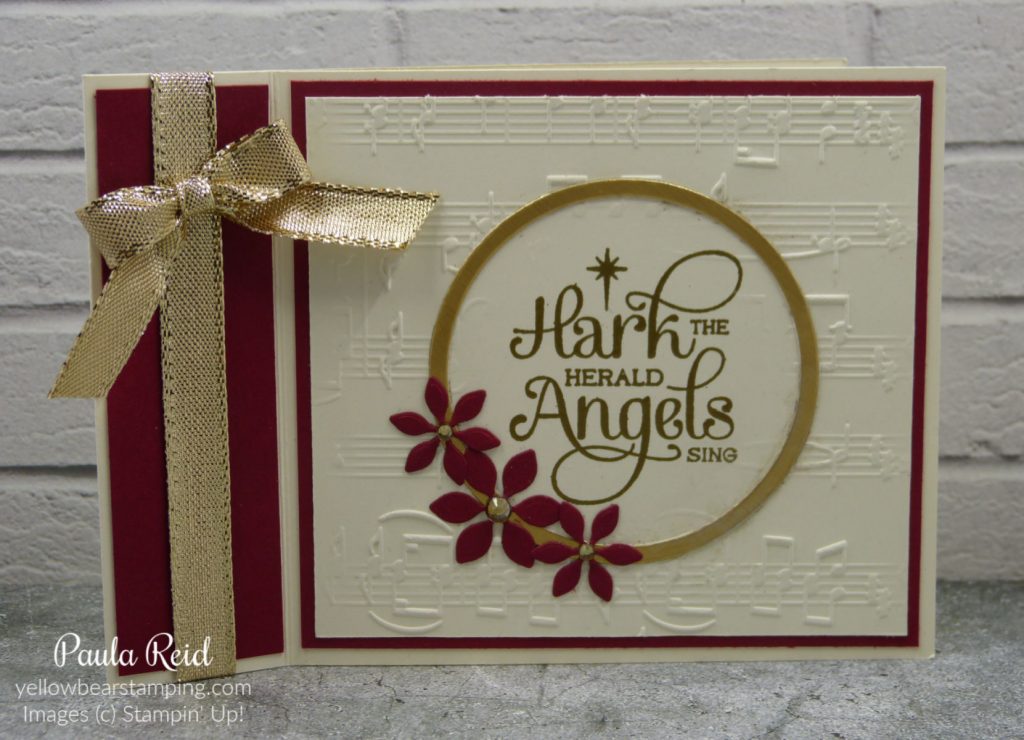 This fun fold is called a 'Book Fold' card. I've made a few of this style of card but mainly using Designer Series Paper (DSP) to decorate the front. This time I've gone with the Partial Embossing Technique as shown in this post here. The embossing folder I used is one from the July-December Mini Catalogue called Merry Melody 3D Embossing Folder and works perfectly with a number of sentiments from the For Unto Us stamp set – also in the mini.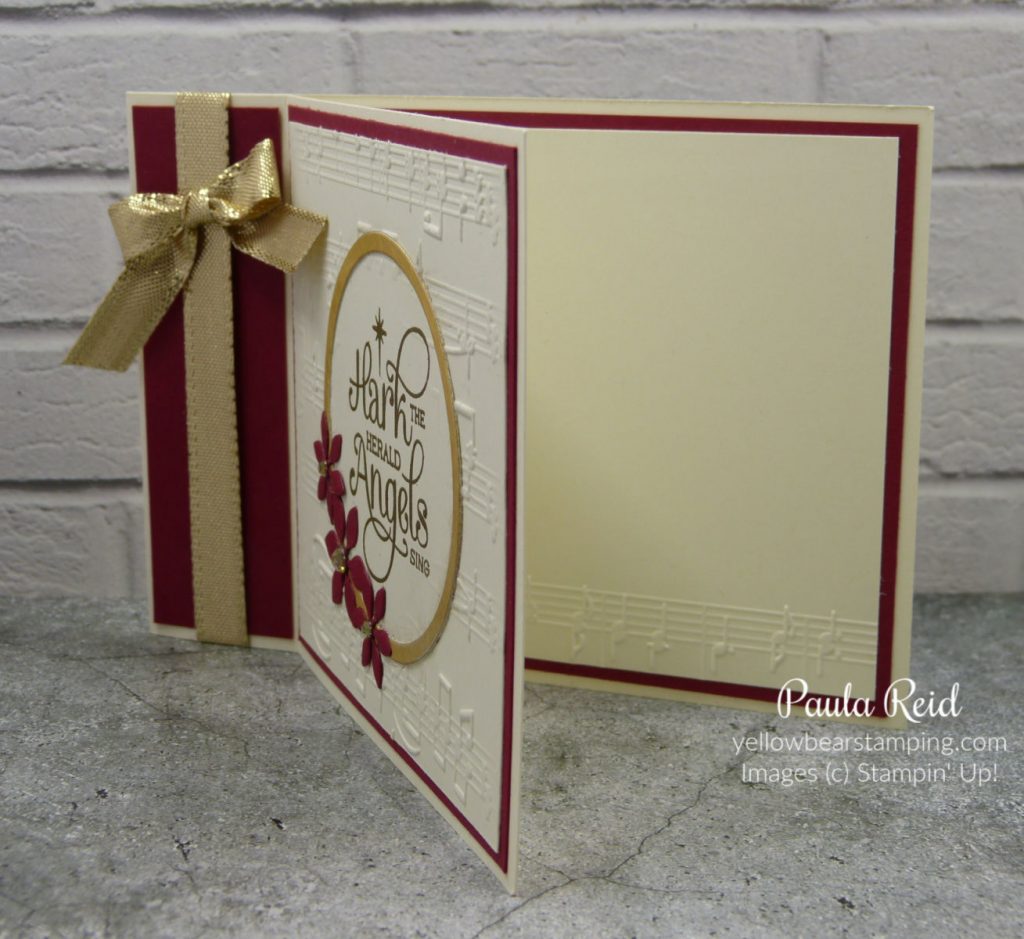 It's always nice having something on the inside of your card – either a stamped image or like this card I've carried the embossing theme to the inside and embossed one line of the music at the bottom of the insert.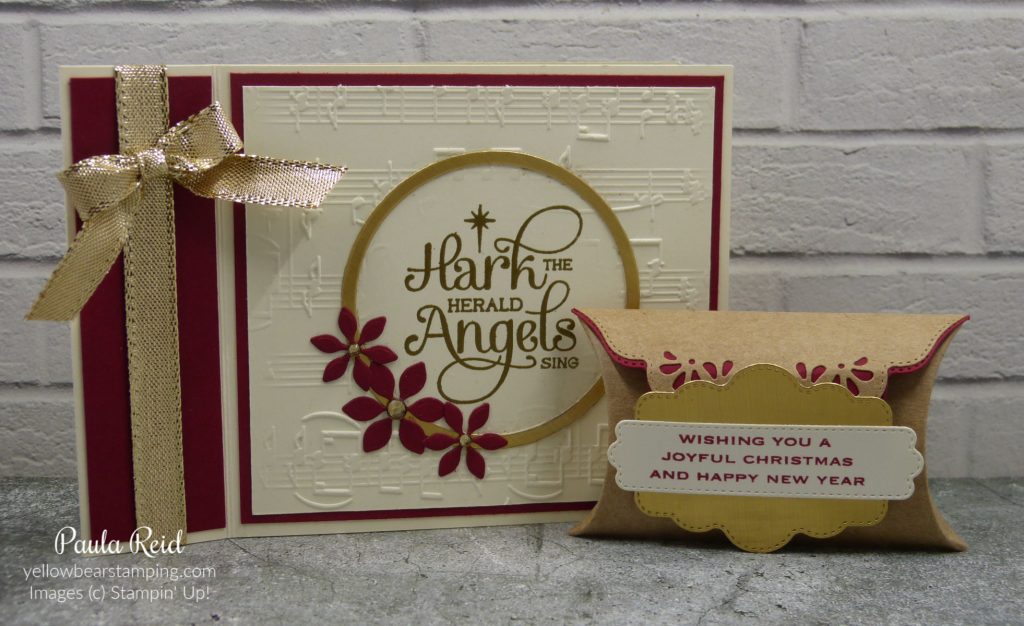 As an extra for my project I included this cute Pillow Box which coordinates with the card and makes a lovely gift. The Pretty Pillow Box die includes the die to cut the Pillow Box plus a number of accessories to help 'dress' the box. I used some of the flowers on the card and the two labels on the box are also from the set. The sentiment on the box is from Tidings and Trimmings which is in the Annual Catalogue.
You can check out the other projects we made here. If you'd like to be a part of this fun community I'd love to have you join my team. You can check out more information on my Join My Team page.
Check back tomorrow when I'll have another technique to share.
Until then …