Hi there
Yesterday we were meant to have had an 'in person' team training event but due to Covid we had to 'pivot' as they now say. So rather than cancel we went online which meant more people were able to attend. It was a fun day with presentations done via Facebook Live, a game via Zoom and then a catchup at the end of the day via Zoom.
I was one of the presenters which had been fine for when we were going to meet in person but with the change to virtual I had to do a crash course on doing a Facebook Live. Thankfully the 'Photographic Department' (aka hubby Phil) was able to supply a tripod that I could use and we were all go. On the whole it went well – I have a few things to sort out – so watch this space, I may be brave enough to start some Facebook Lives with you.
We made five projects – four featuring products from the July-December Mini Catalogue and one from the Sale-A-Bration Brochure.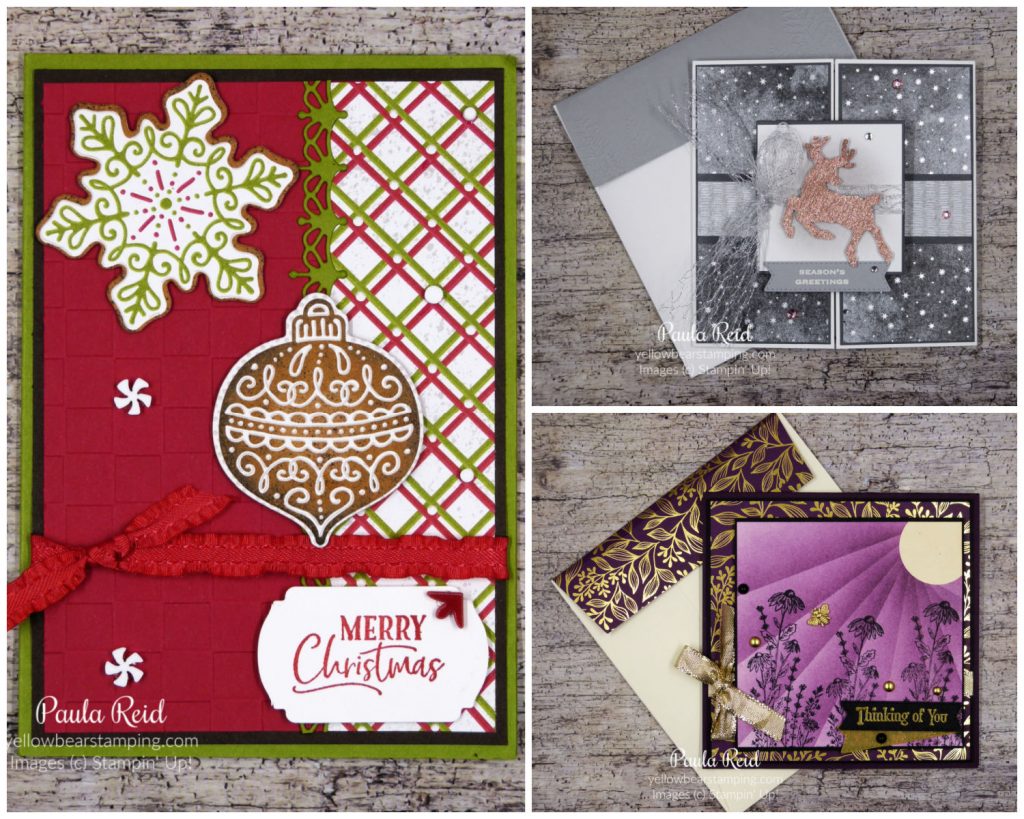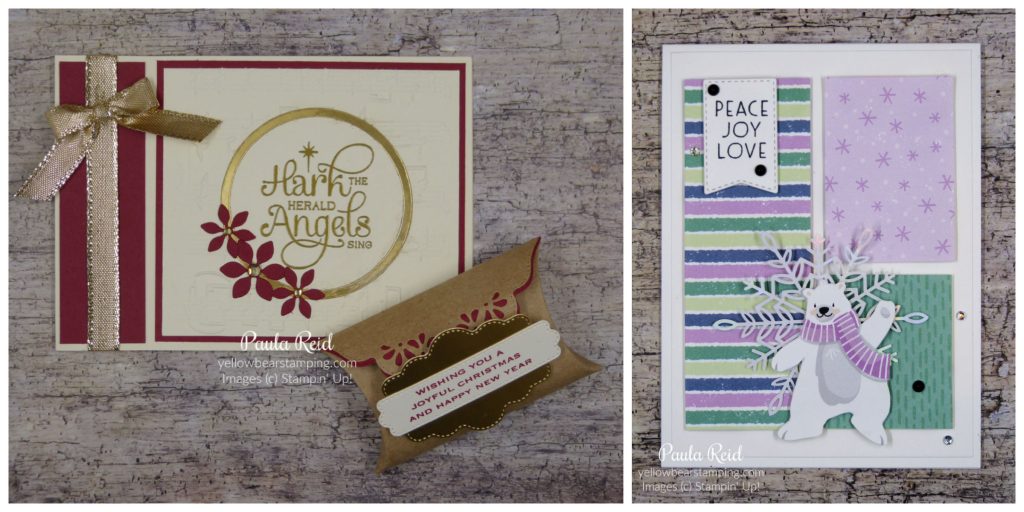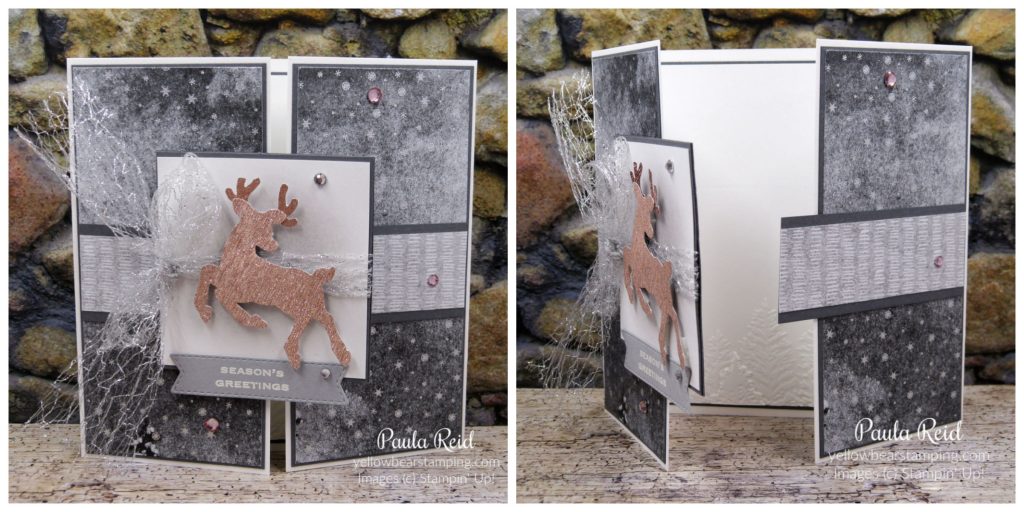 This was the first of three projects presented by Jacque Williams featuring the Peaceful Place Designer Series Paper and the Deer Builder Punch. This Gate Fold card has an interlocking closure which was fun to create.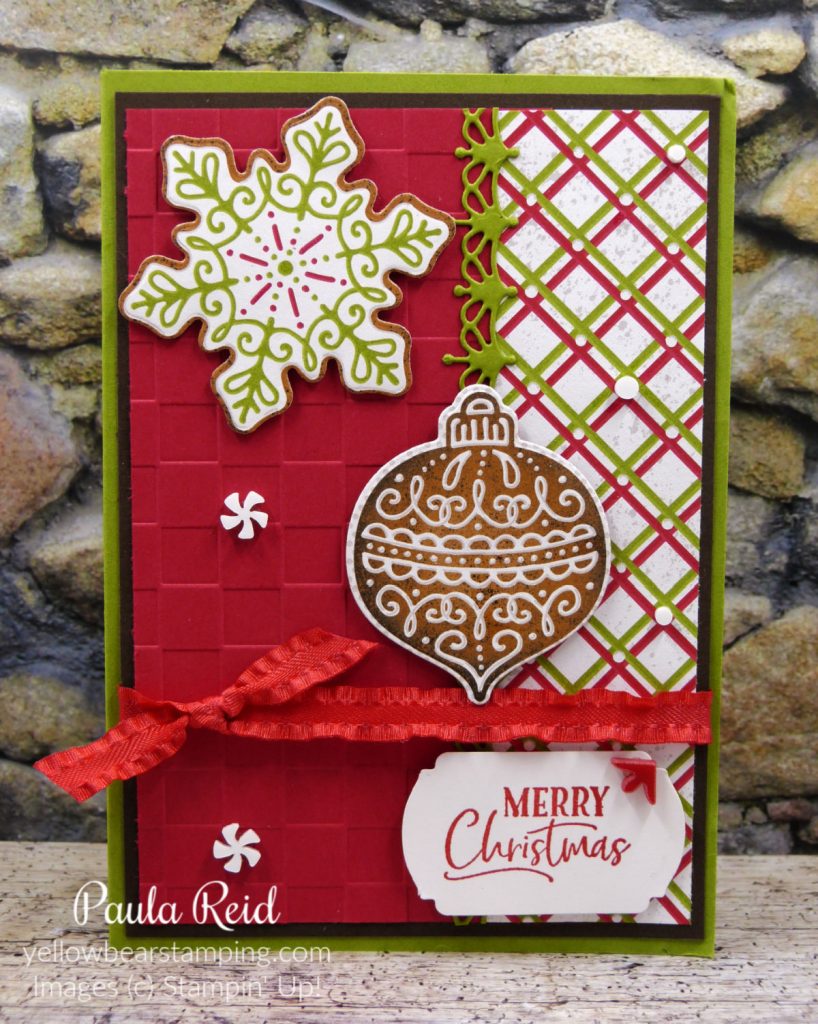 This project was presented by Angela Palmer and features products from the Gingerbread & Peppermint Suite. Angela showed us how to dry emboss using the Decorative Masks. Unfortunately I don't have these so I used the Checks Embossing Folder and a sentiment from For Unto Us.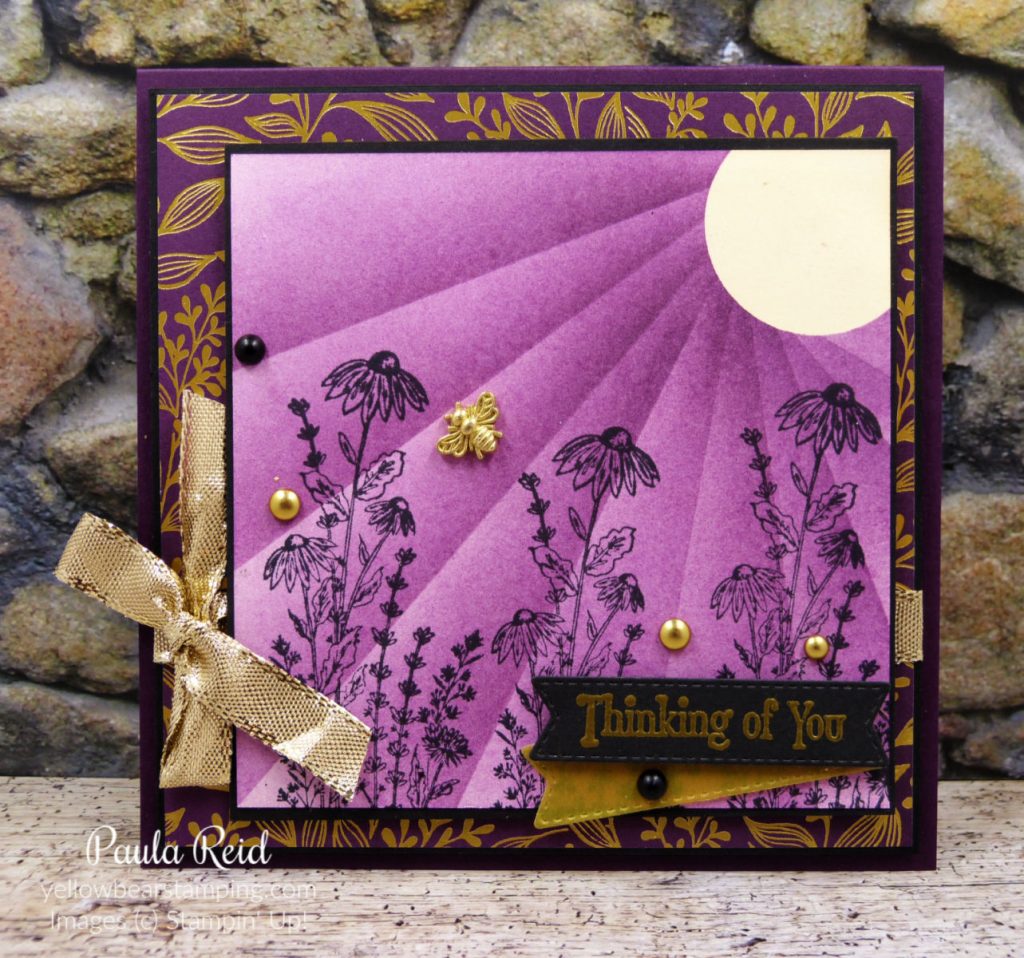 Jacque's second project features the Blackberry Beauty Suite with a stunning masking technique using Blending Brushes. I love the colours of this suite. I used the Dragonfly Gardens stamp set as an alternative. Jacque also taught us how to make envelopes for our two square cards.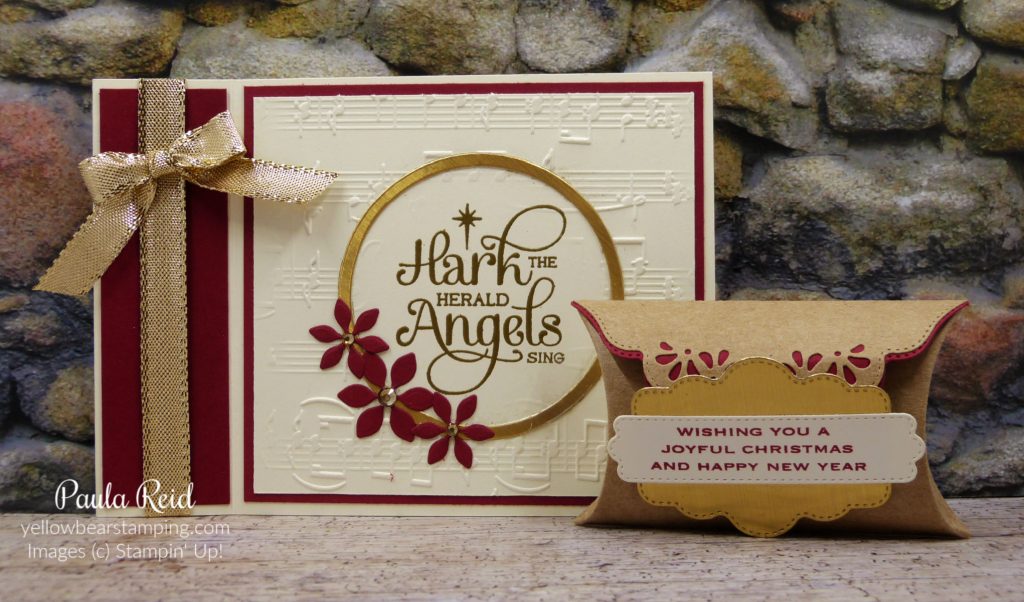 This was my project featuring a fun fold and technique of partial embossing. For a number of attendees this was the first time they'd done this technique. They also got to make this cute Pillow box which is part of the Gingerbread & Peppermint Suite.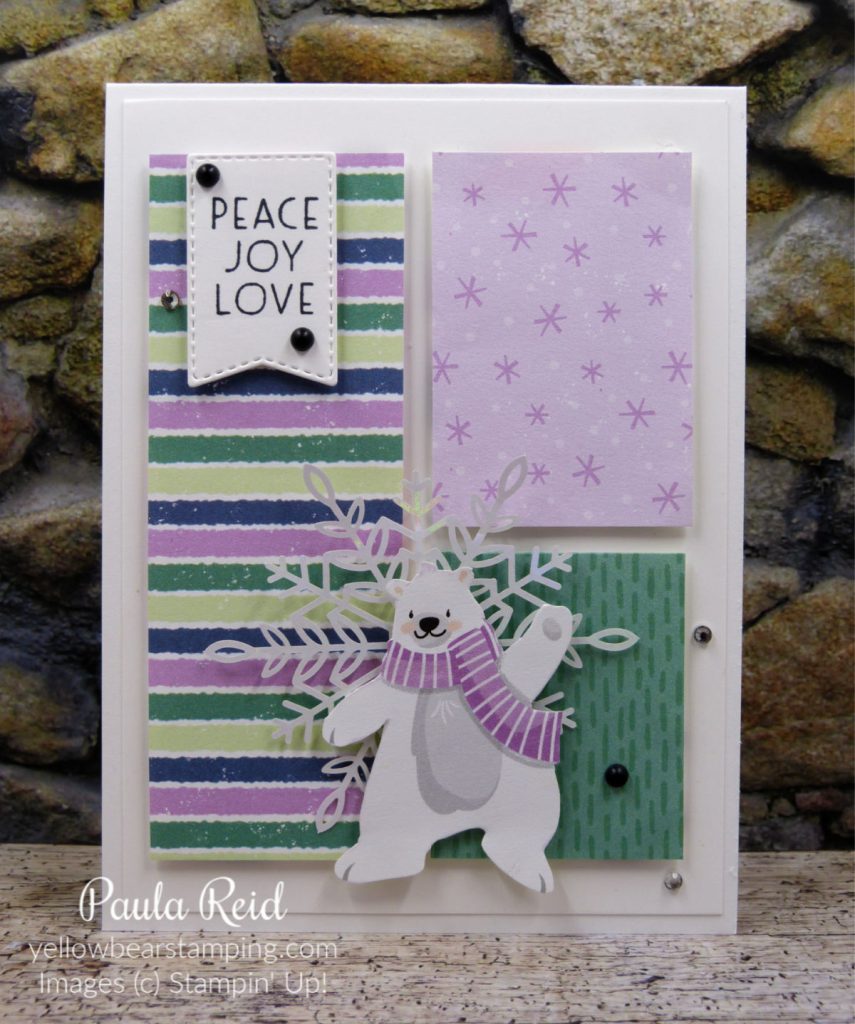 Jacque's last project is this fun card using the Penguin Playmates Designer Series Paper (DSP) which is one of the FREE items in the Sale-A-Bration brochure when you place an order of NZD$110 or more between now and the end of September. This is a great layout that can be used with any number of DSP's.
We thoroughly enjoyed our day #teamdayoutnz and are very thankful we were still able to meet even – we are all hanging out to be able to meet 'in person'.
Well that's all from me for now. I'll be back tomorrow to share more photos of my project.
Until then …