Hi there
Last Tuesday's card included some masking so this week I though I'd do a card that had more masking and give you a quick step by step tutorial on how I do my masking.
I got a bit carried away with my masking so ended up making two cards – one I used for the tutorial and one to show off the new 2021-2023 In Colours. I've used the Painted Poppies for these cards. The 'poppy' in the top right has been created by combining two stamps to create a 'new' image using the masking technique.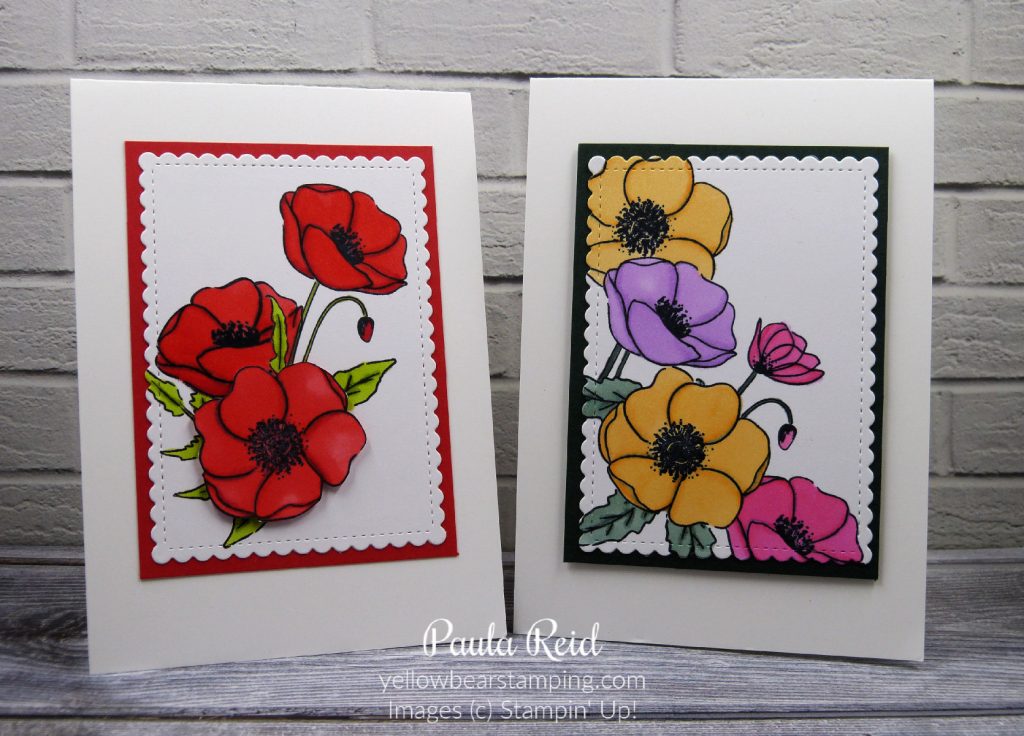 Don't these images just pop off the page? I couldn't decide if I wanted sentiments on the front so left them blank for the time being.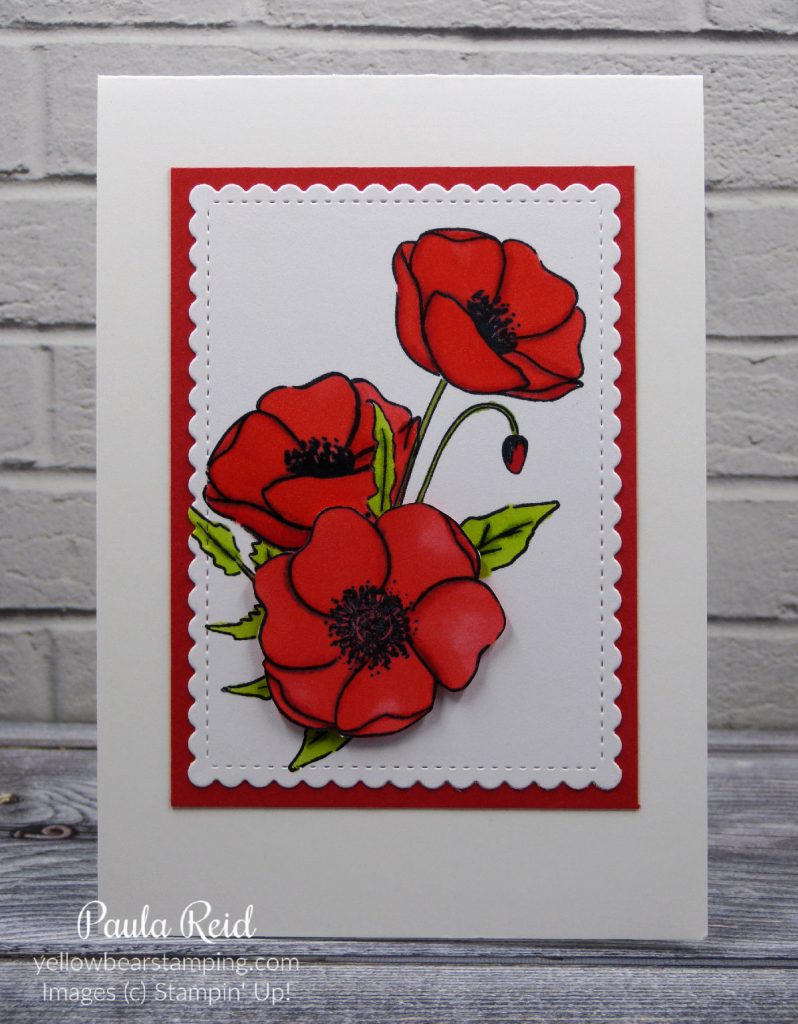 I die cut the largest Scalloped Rectangle from the Stitched So Sweetly dies and it has been matted on Poppy Parade and adhered directly to a Thick Basic White base. And now for the instructions: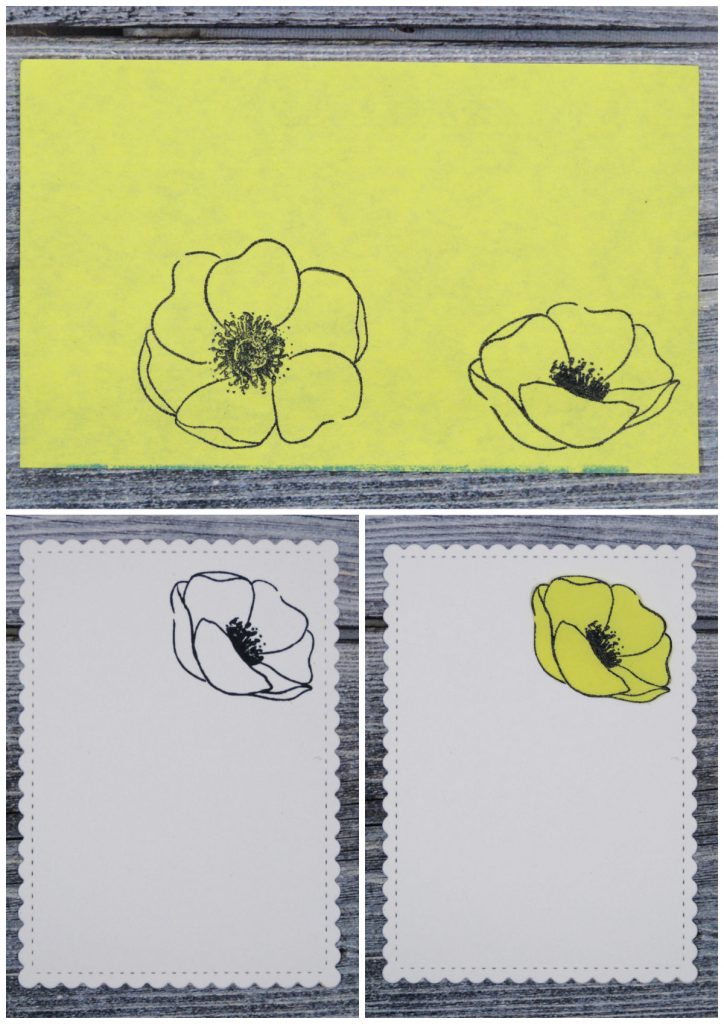 To create your mask stamp your image on a Post-It Note then 'fussy cut' it out. Stamp your image again on to your cardstock and then place your mask on top of the stamped image. This is so that when you stamp the next image it won't stamp over the top of the original image. I only want the stem to be used.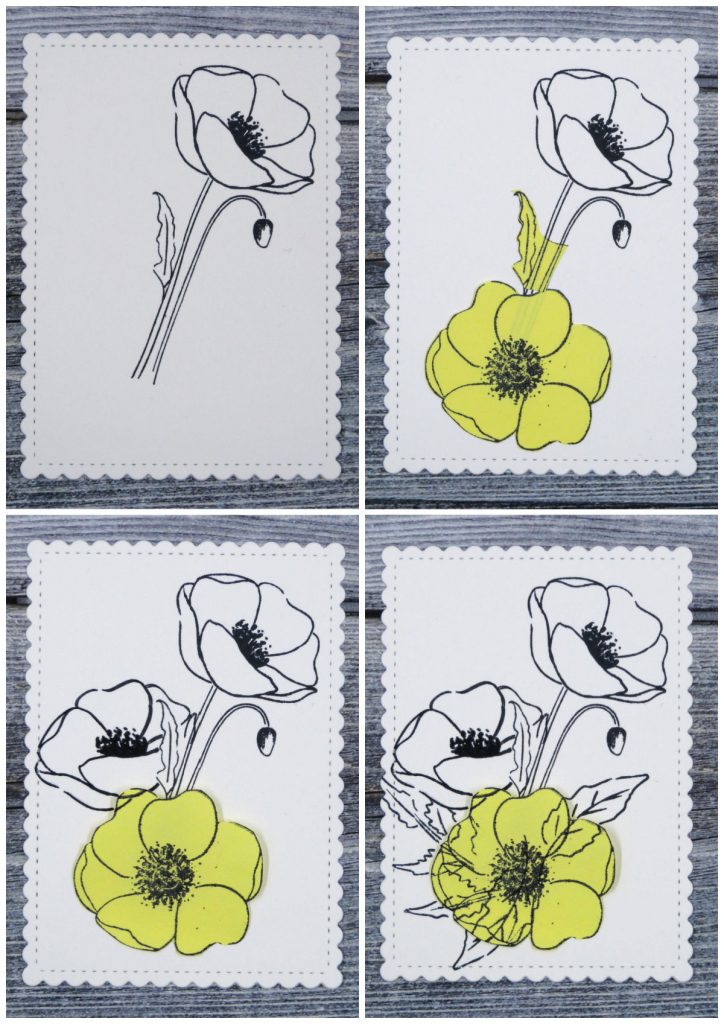 You can see that the flower now has a stem. My next 'mask' isn't actually covering any stamped image but is a 'place holder' for where my raised flower will be placed. I can now stamp another image that will appear behind the leaf and will be slightly under my raised flower. Keeping my place holder flower on the cardstock the final addition is the leaves. I forgot to take a photo showing it before colouring in.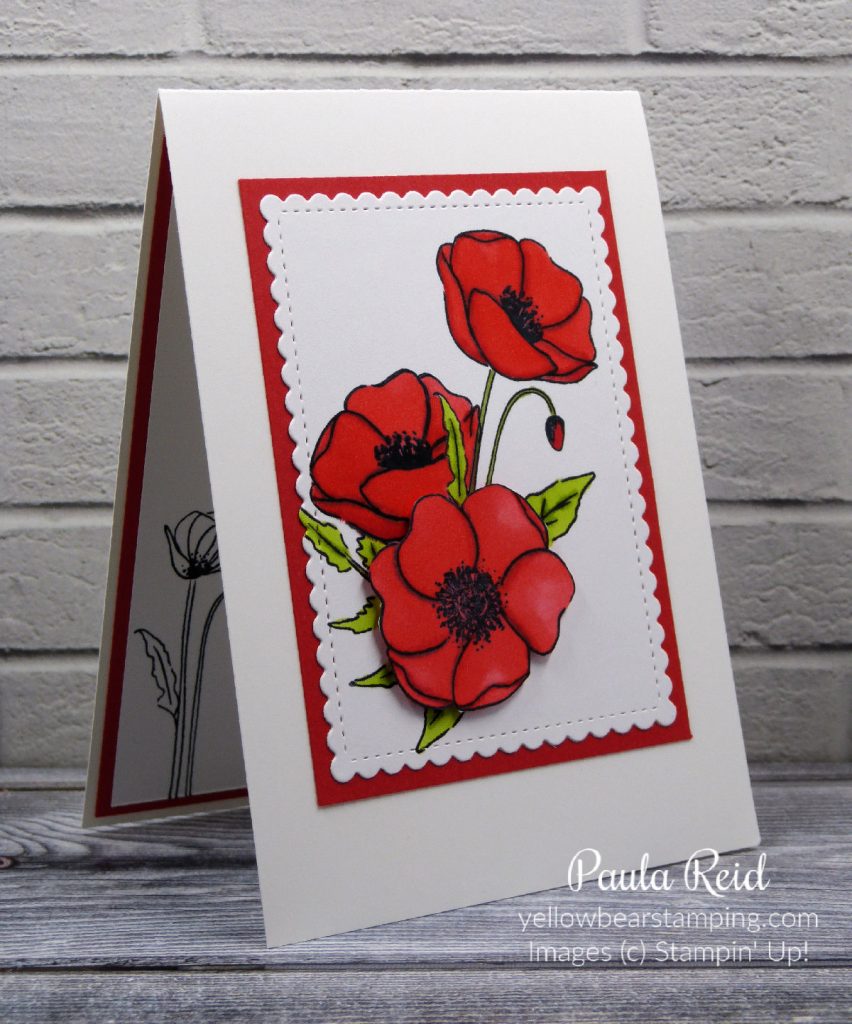 You can just see a sneak of the inside of the card where I left the image uncoloured. It looks great against the white and Poppy Parade mat. The leaves are Granny Apple Green.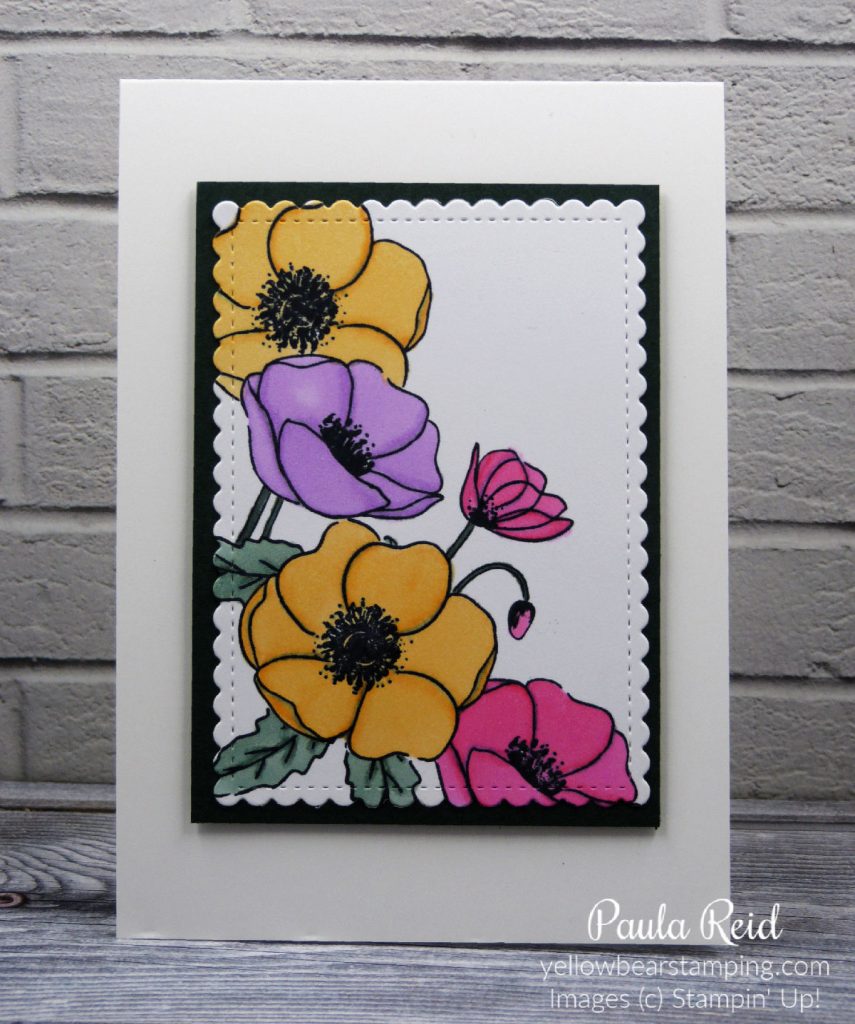 My second card shows off the new 2021-2023 In Colours – Pale Papaya, Polished Pink, Fresh Freesia, ,Soft Succulent and Evening Evergreen. I really love these colours and they go so well together. I used the same method of masking to create this card. Sometimes you need to create a couple of 'masks' to cover all the images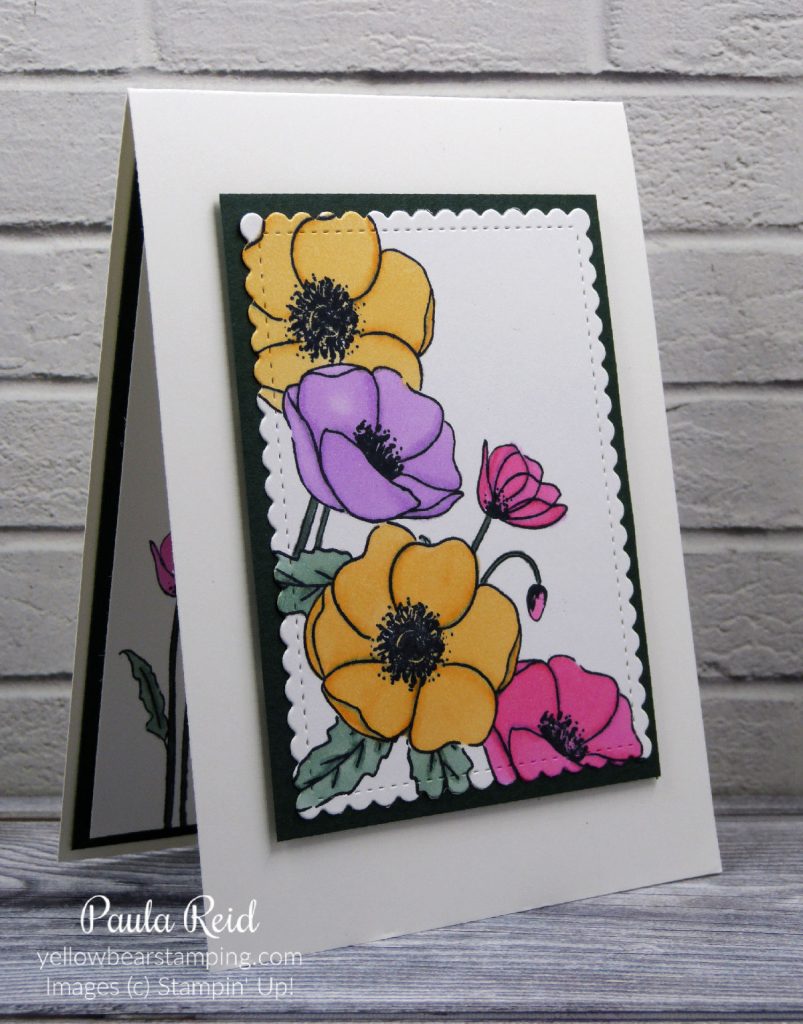 For the inside of this card I coloured my poppy in with the Polished Pink and the mat is Evening Evergreen. This card shows that the Painted Poppies stamp -combined with different colours – is actually a very versatile set. I hope this has given you some inspiration to try different colours.
Until next time …