Hi there
You may have seen the term 'CASE' and wondered what it meant. CASE (in stamping terms) means Copy And Share Everything. Today's fun fold card has been CASE'd from a US demo Susan Campfield so this design is not my idea.
I've used the new Pansy Patch Bundle (which is part of the Pansy Petals Suite from page 28-29) and the new 2021-2023 In Colors. The only stamping is for the senitment. And yes there was a lot of die cutting for these 7 cards but so worth it. I'm sure you'll fall in love with the Pansy Patch Suite too. These cards were made for my direct team swap.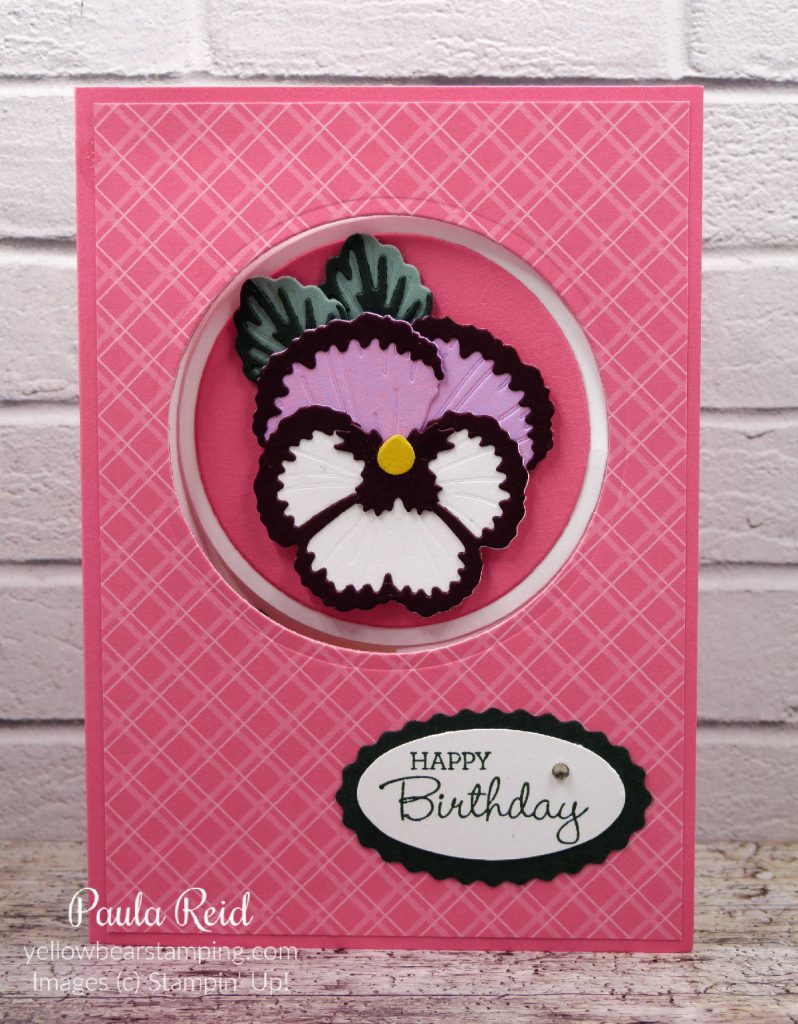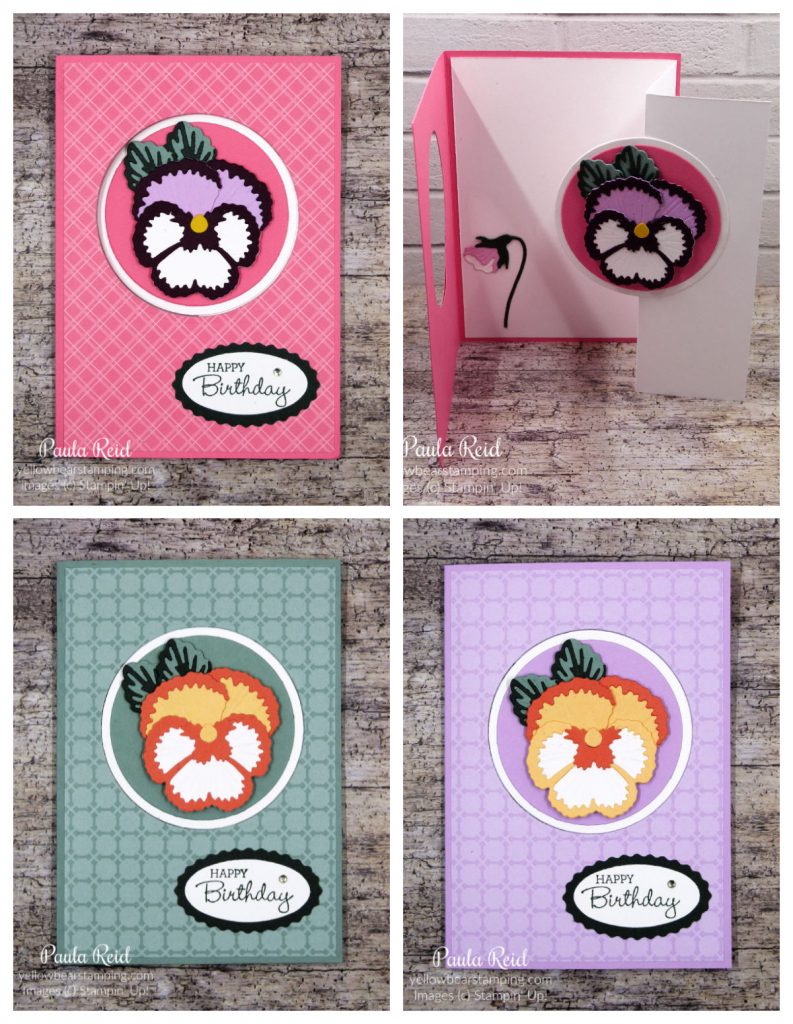 The first card colour combo is Fresh Freesia and Blackberry Bliss with a Bumblebee centre. The bottom cards are a mix of Pale Papaya and Calypso Coral with a Pale Papaya centre. The leaves are Soft Succulent for the base and Evening Evergreen for the overlay.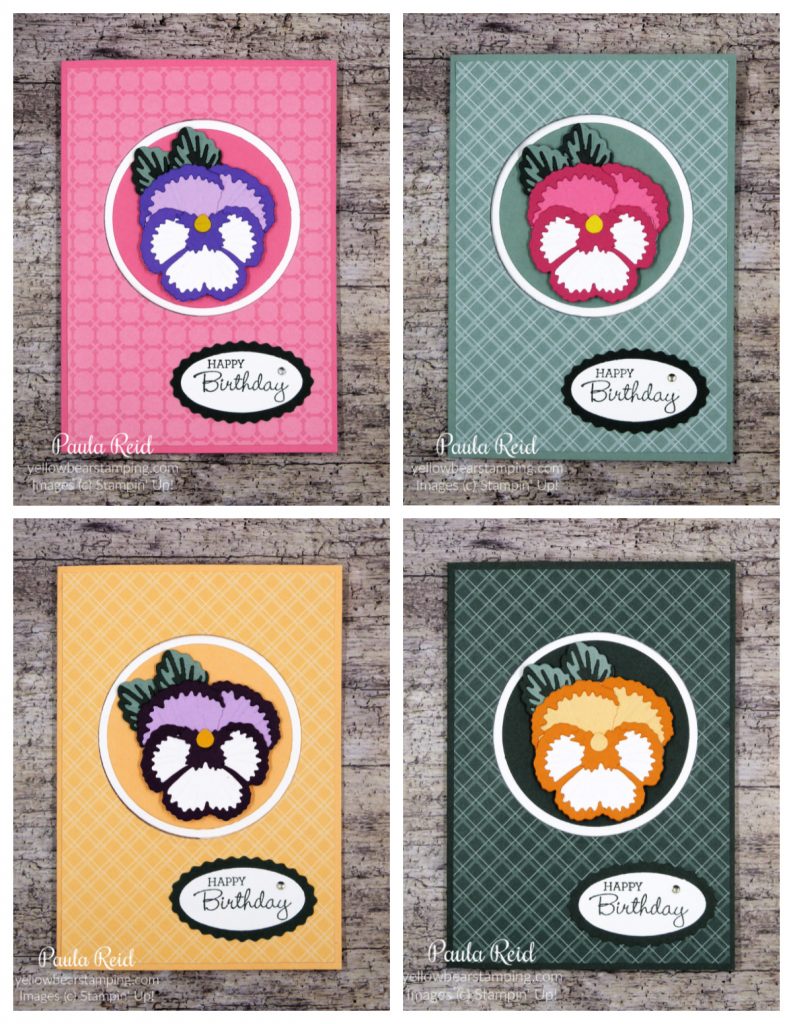 Working from left to right on the top we have Fresh Freesia and Gorgeous Grape with a Bumblebee centre. Next up we have Polished Pink for the petal and Melon Mambo for the edge and overlay. The centre is Daffodil Delight. On the bottom row we have Fresh Freesia and Blackberry Bliss with a Bumblebee centre and last but not least we have Pale Papaya and Pumpkin Pie with a Pale Papaya centre. The sentiment is from the Pansy Patch stamp set and has been stamped in Evening Evergreen using the Double Oval Punch. This is a great punch – you get the oval and the scalloped oval all in one punch.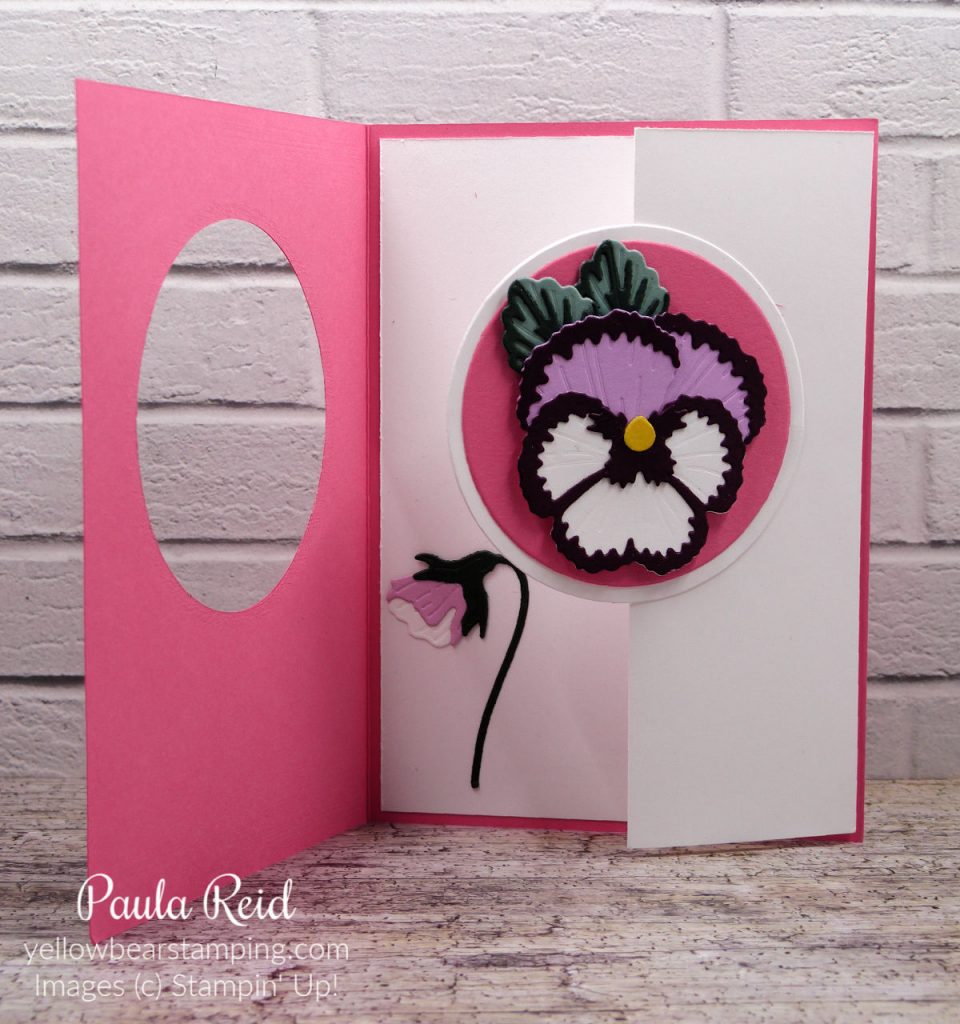 And here's the inside of the card using the 'bud' dies.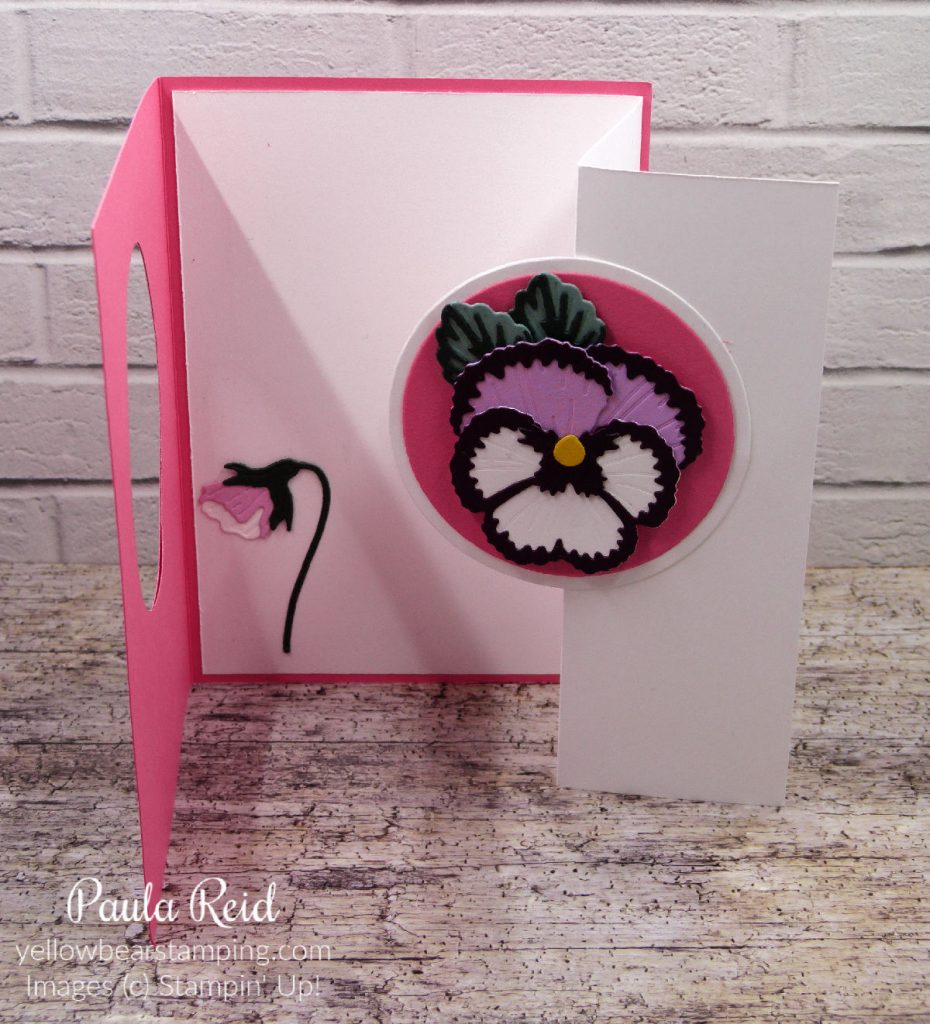 And finally a view from the top so you can see how the inside 'Z fold' works. This was a fun card to create and allows you to put any number of images, stamps or sentiments on the cut out section.
I love how the new In Colours work so well together – I haven't got a favourite yet but I'm sure I will soon. Do you have a favourite?
Until next time …