Hi there
Last week I shared a project we made at our online event – I now have the next instalment – a 'one sheet wonder'. A 'one sheet wonder' is a technique used to create a number of cards from a sheet of Designer Series Paper (DSP) based on a template. You can also create your own DSP by stamping images on a sheet of Basic White or Very Vanilla cardstock. There are lots of templates available to use with 6″ x 6″ or 12″ x 12″ DSP. For our template of 6″ x 6″ we made four cards. Rather than starting with one sheet of DSP I decided I would use up some of my scraps of In Good Taste paper and matched my off cuts to the measurements for each of the four designs. This meant I could mix and match my DSP.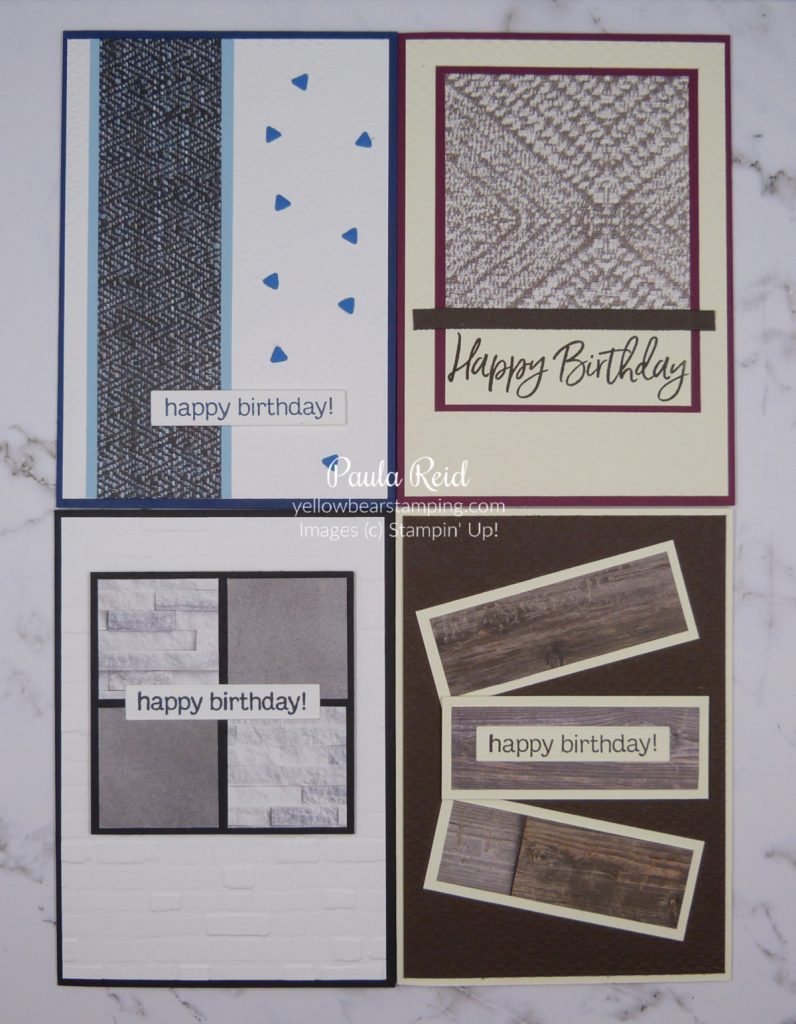 Here's the template that I used – I've included metric and imperial measurements as sometimes I find it's easier to work in inches even though I've grown up with centimeters.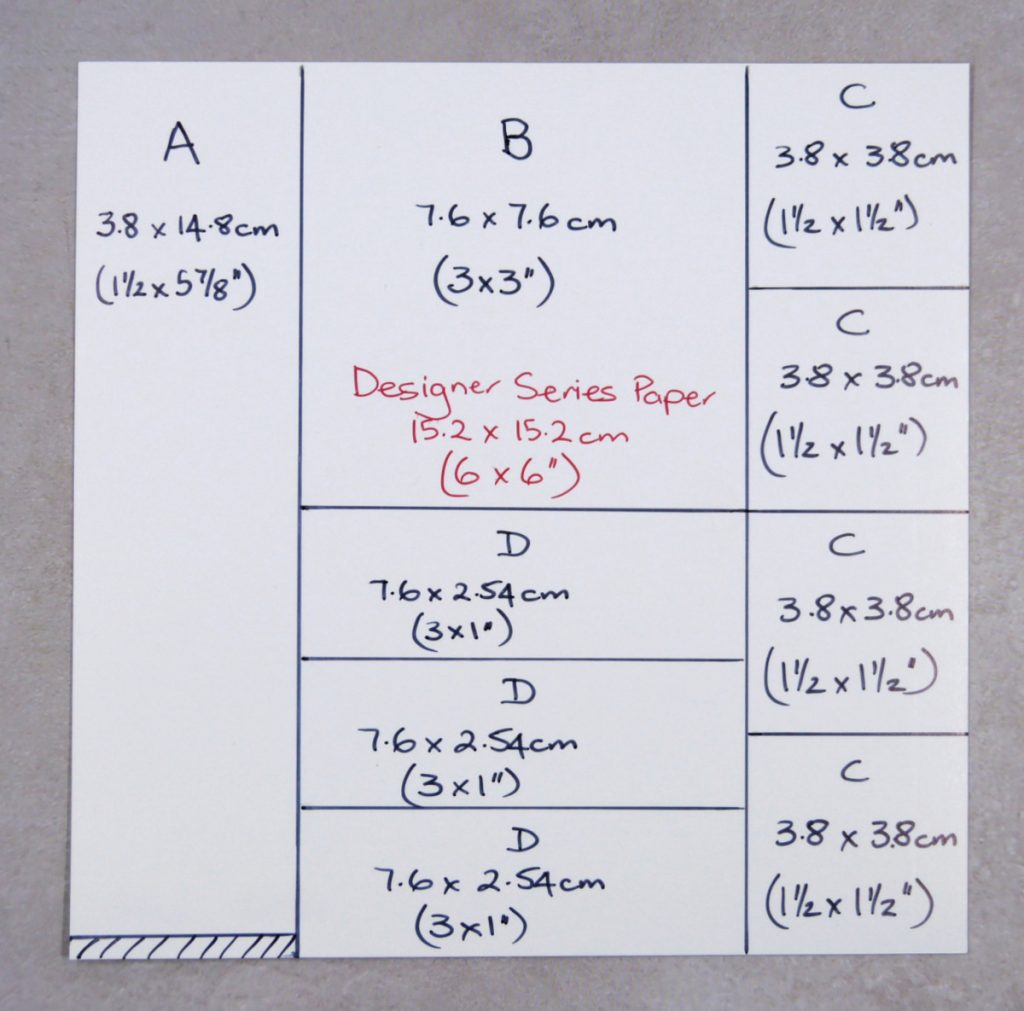 The first cut is at 1 1/2″ and then the second cut is at 3″ giving you three strips. Trim the first strip down to 14.8cm. With the second strip (long side against your top ruler) cut at 3″ and then cut the remaining piece at 1″ intervals to give you three pieces. For the last strip (again with the long side at the top) cut the strip into 1 1/2″ pieces.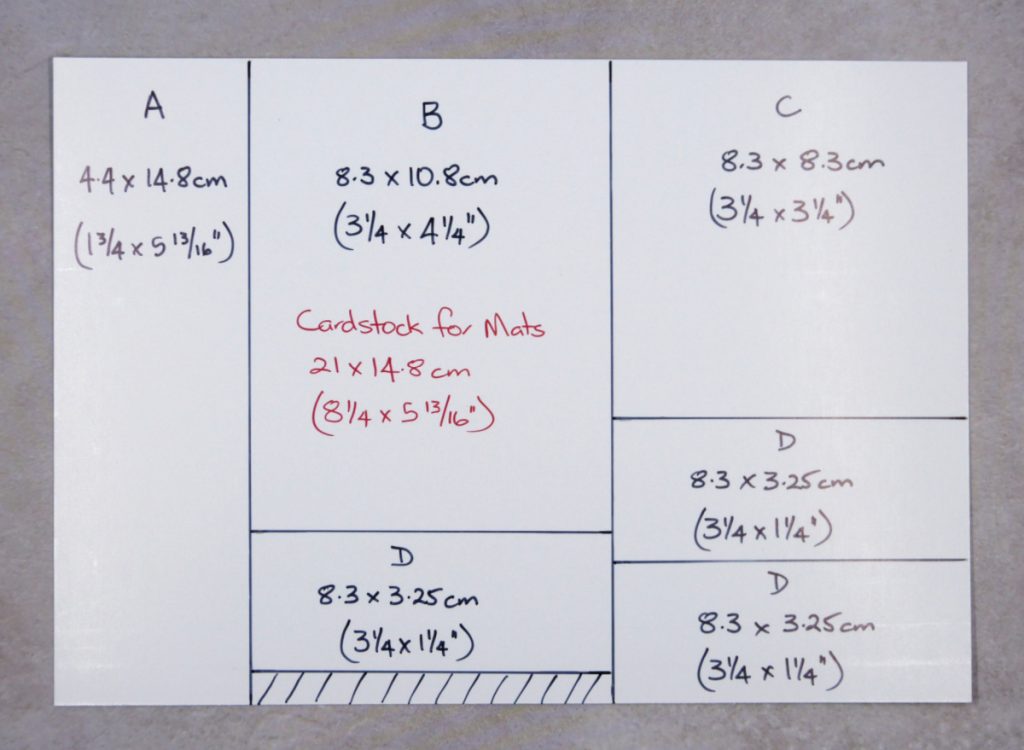 This template is for the mats – cut it up in a similar way to the DSP then match up the coordinating pieces of cardstock and DSP. I also like to add a card front mat rather than just adhering the DSP to the card base. For my card front mats I dry embossed them with either the Tasteful Textile 3D Embossing Folder or the Brick & Mortar 3D folder. As these were masculine cards I didn't add too many embellishments. For Card A I found the little triangle cut outs on my desk and they were in the right colour scheme and then it's just add a sentiment. You can change the orientation of the card base and placement of the DSP to get a different look from the same template.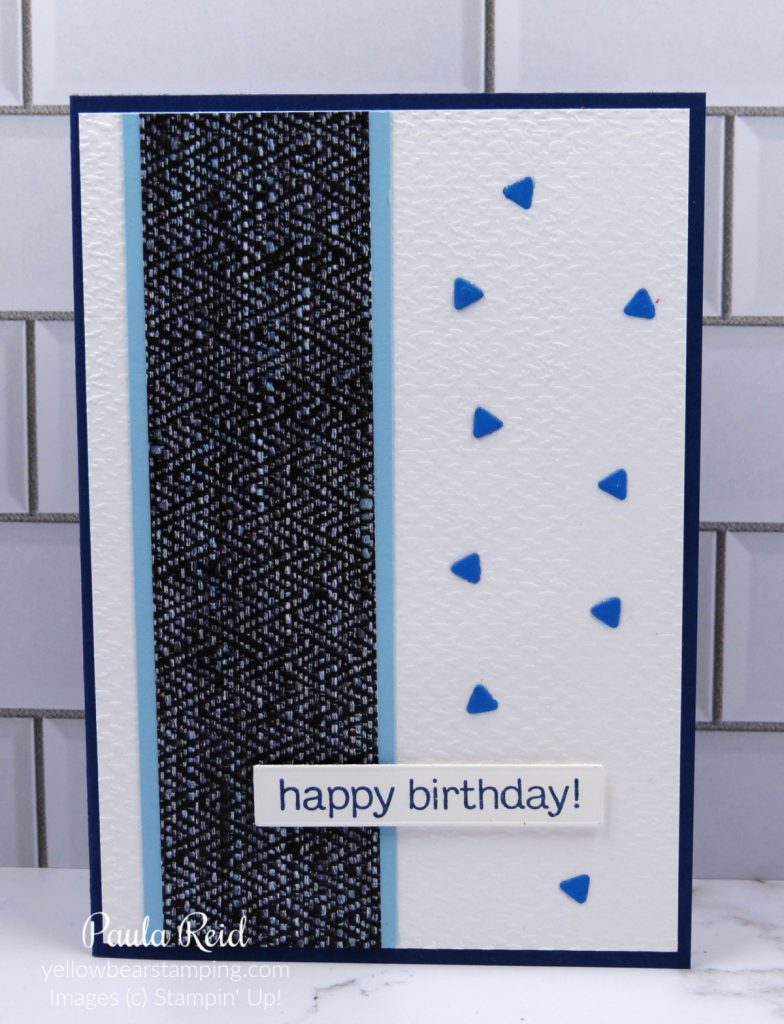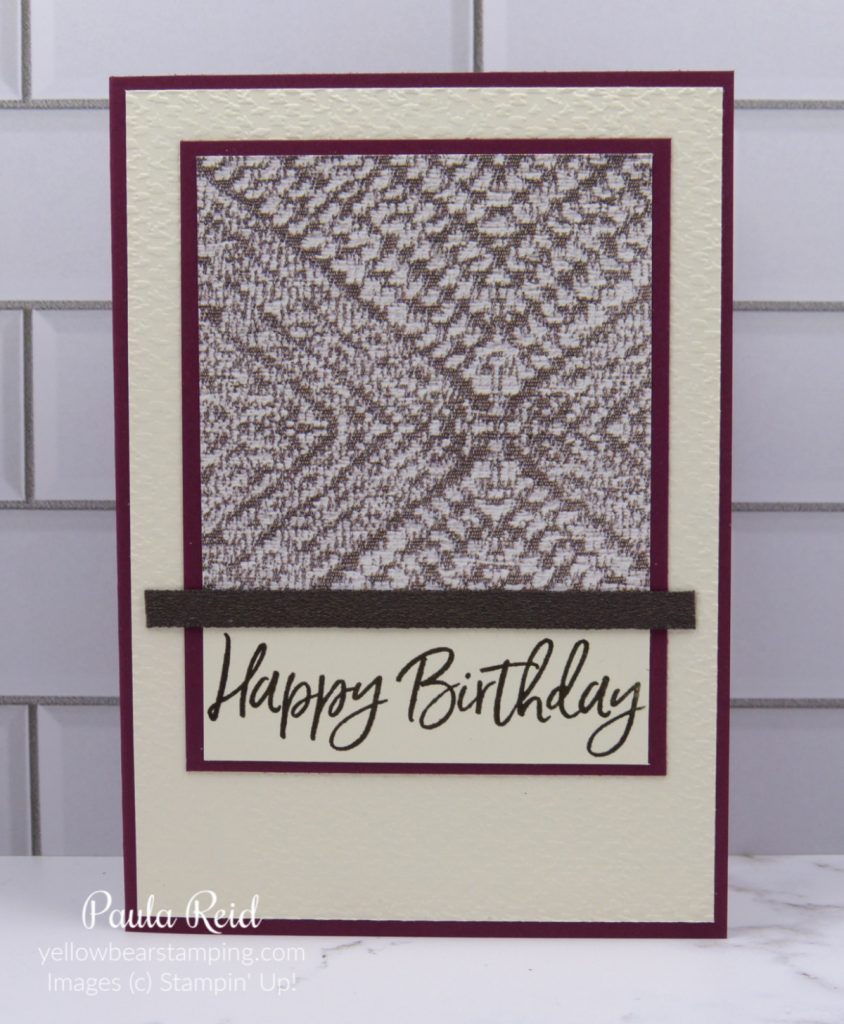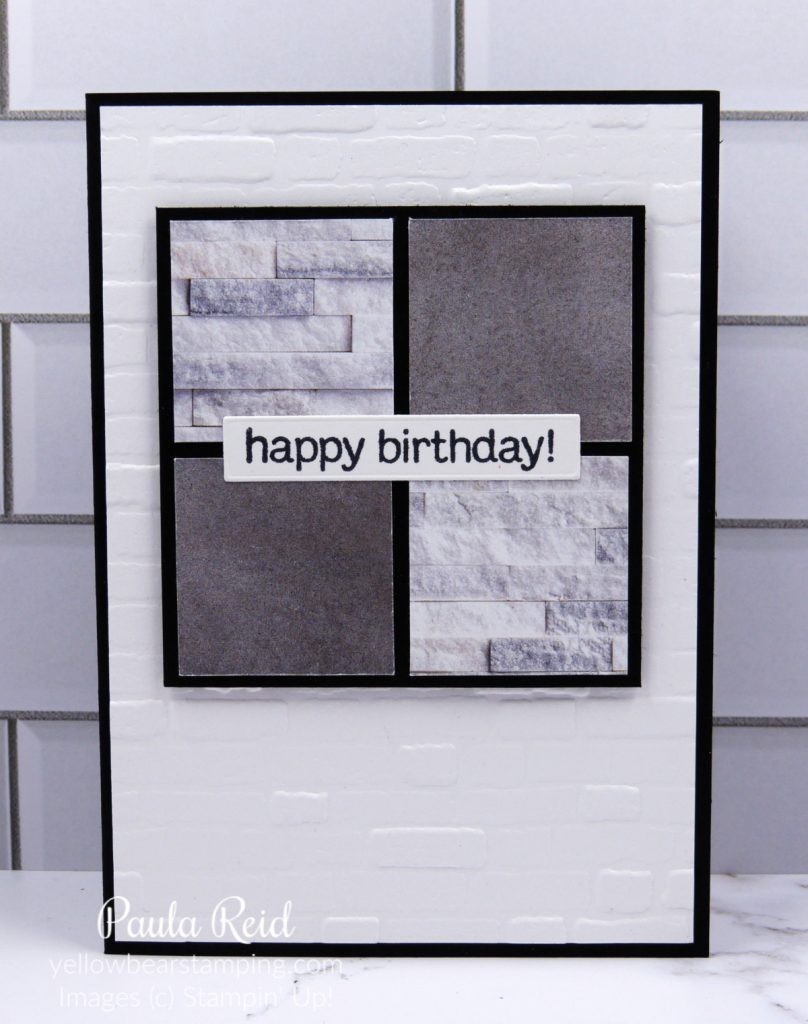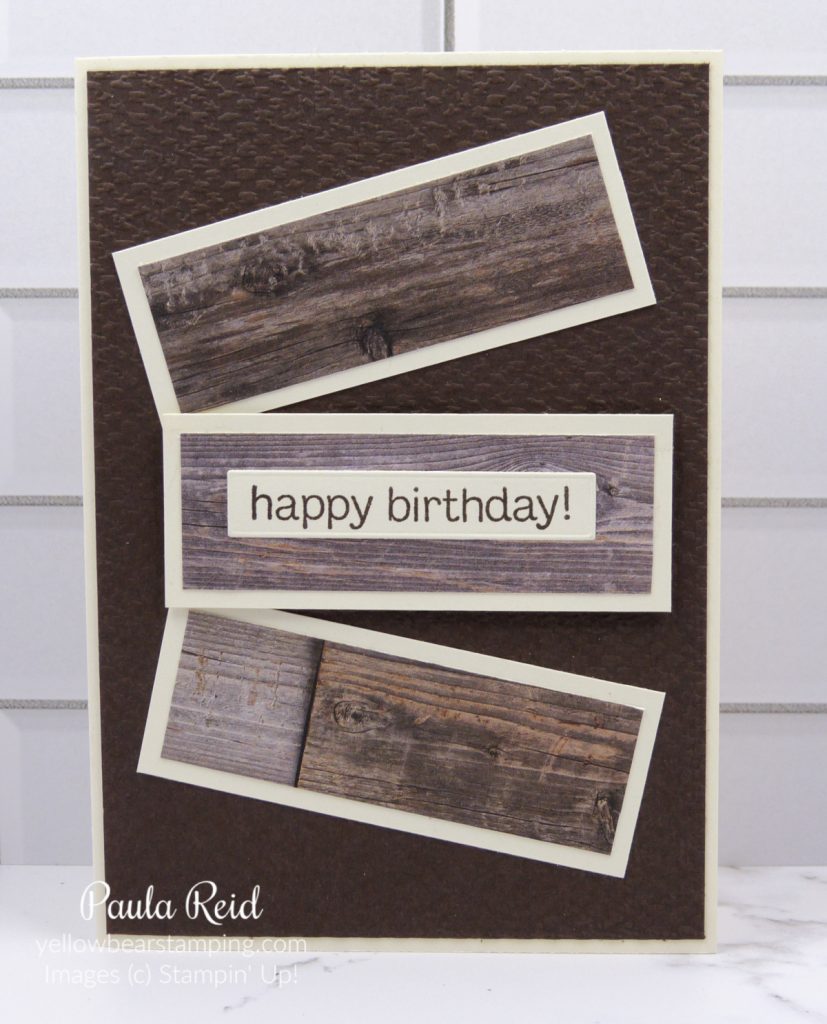 I'm in need of more masculine birthday cards for work so I'll be repeating this technique. I hope you give it a go – it's great way to use your DSP and add more cards to your stash ready to send out.
Until next time …