Hi there
Today I have another way for you to use your Designer Series Paper (DSP) and cardstock to create quick and easy cards. I've called this technique the 'Puzzle Card' technique. Read on to find out why.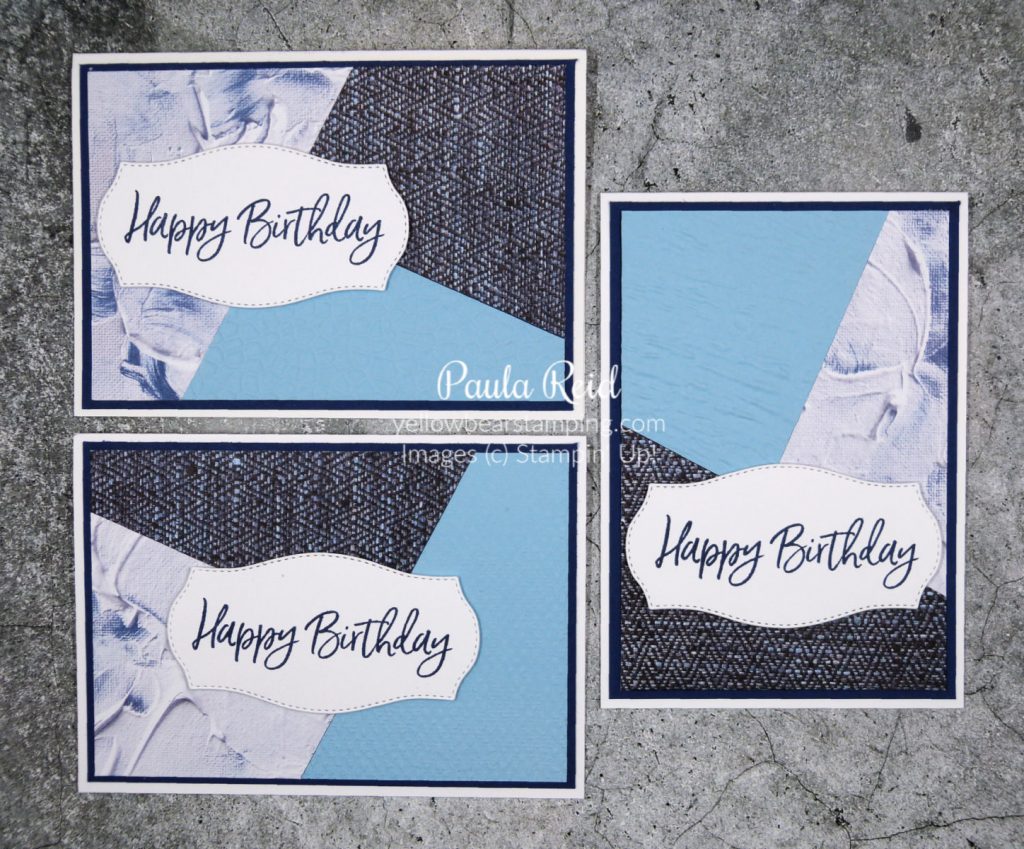 For this technique you need 3 pieces of DSP (or a mix as I have here) measuring 9.5cm x 13.8cm. Stack them on top of each other then place in your trimmer and cut into three different sized pieces. The fun thing with this technique is you don't need to measure – just place your stack on an angle and cut so that you have one smaller piece and one bigger piece. Place the bigger piece back in your trimmer and cut in two. One thing I would say is don't cut right into a corner as it makes it a bit tricky when you put your pieces together. You will now have 9 pieces – mix them up so that you have one of each design then piece each set of three to complete a full card front. I've adhered mine to a Night of Navy mat measuring 10cm x 14.3cm then adhered this to a Thick Basic White card base.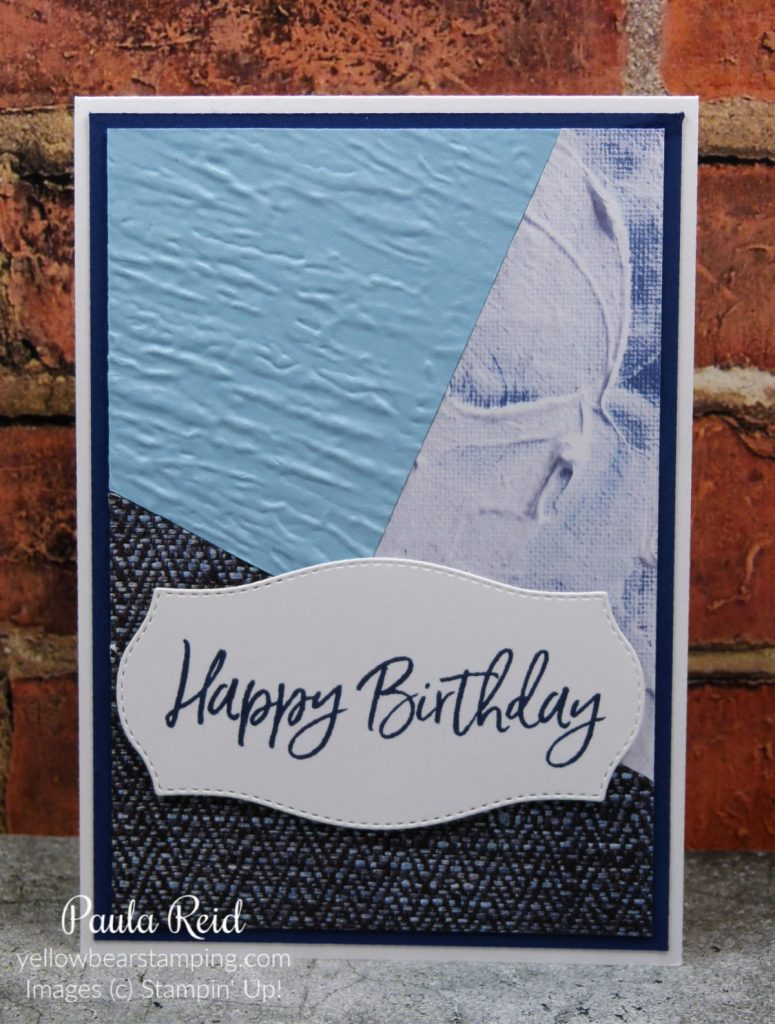 I used two different designs of paper from the In Good Taste paper pack and a piece of Balmy Blue. Once the pieces were cut I dry embossed the Balmy Blue with three different embossing folder – here I used the Bark folder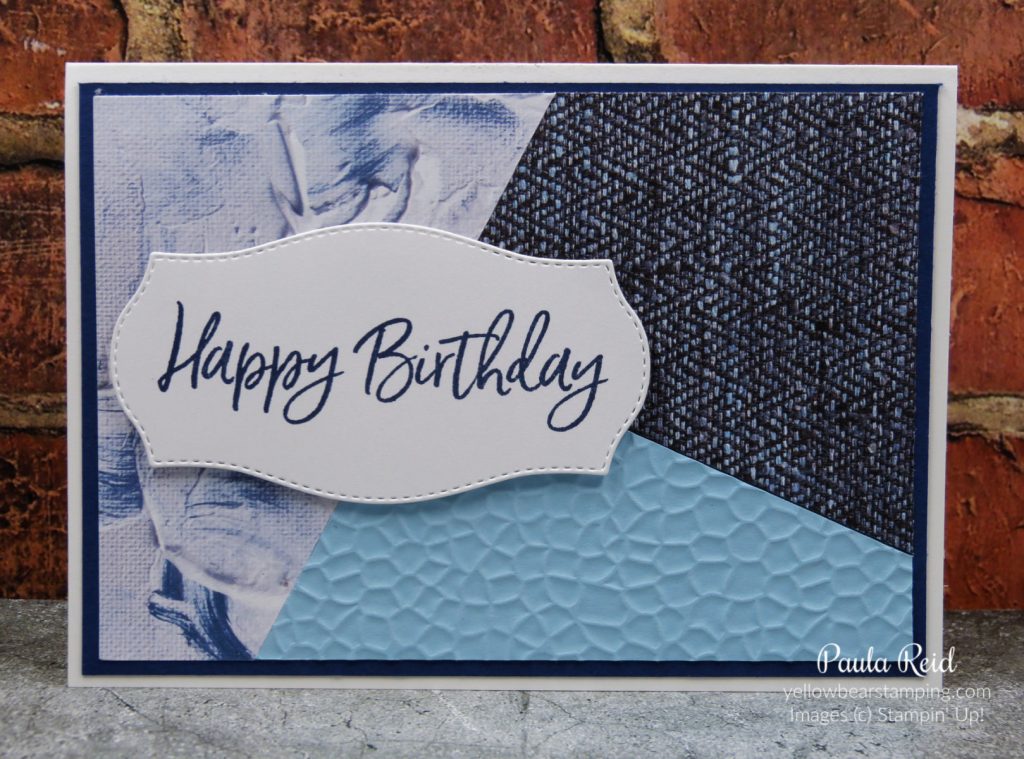 and here I used the reverse side of the Hammered Metal for some real texture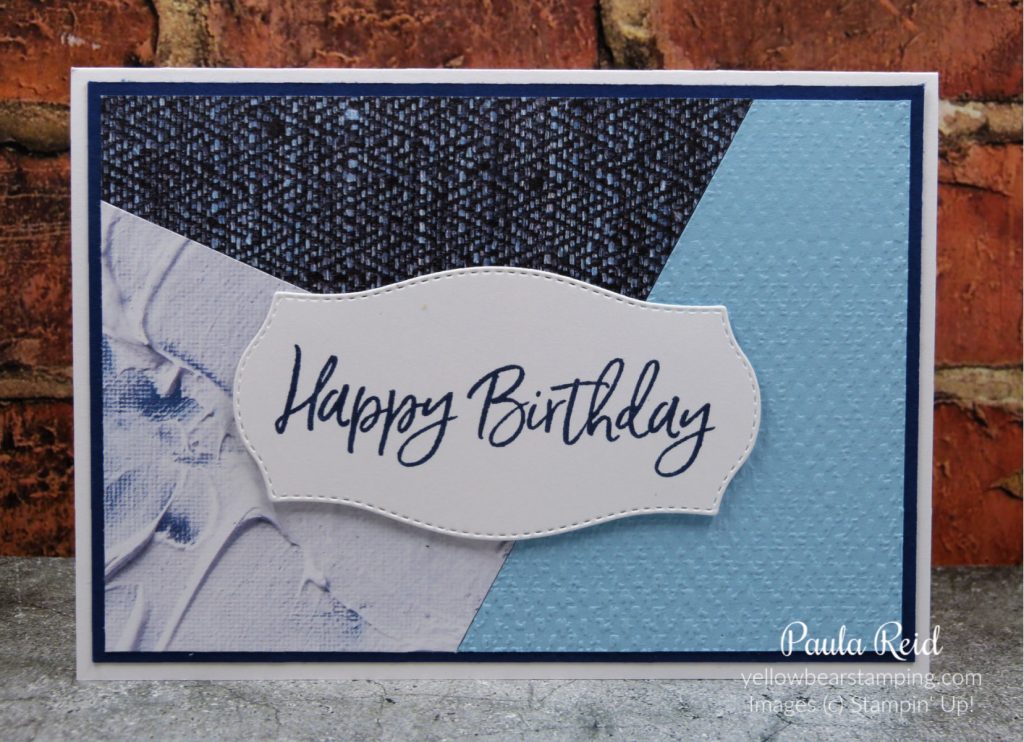 and finally the Tasteful Texture folder. The sentiment is from Sweet Ice Cream and has been die cut using one of the dies from the Tasteful Labels dies. I'm going to use these cards for some of the work birthdays. It's a quick and easy design to use when you need a stack of cards. As you can see you can use a portrait or landscape orientation with this design.
I hope you give this technique a go – it's an easy puzzle to complete with only three pieces.
Until next time …