Hi there
Today's card came together really quickly – thanks to some pieces already on my crafting desk. I knew the style of fold I wanted to share but hadn't thought how to 'dress it' until I looked on my desk and saw some bits left over from a previous project.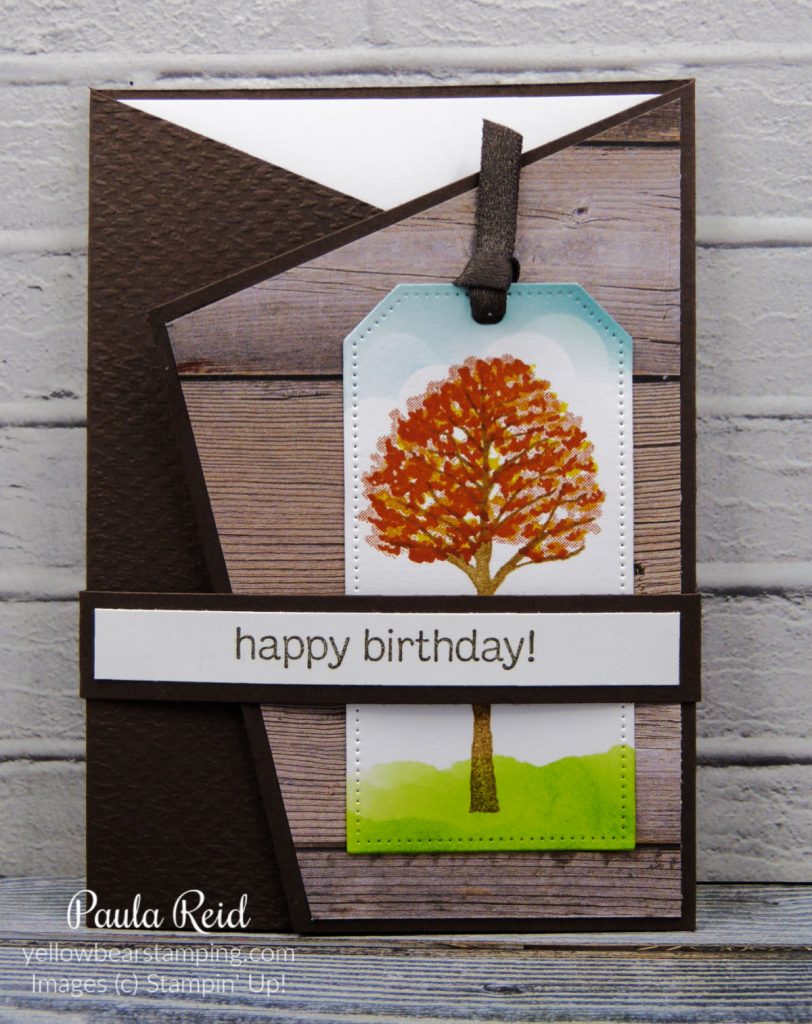 As you may know I love fun fold cards and I'd seen a few of this design online and wanted to give it a go. It uses a sheet of cardstock measuring 14.8cm x 29.7cm for the base and then I used some of the left over for the belly band.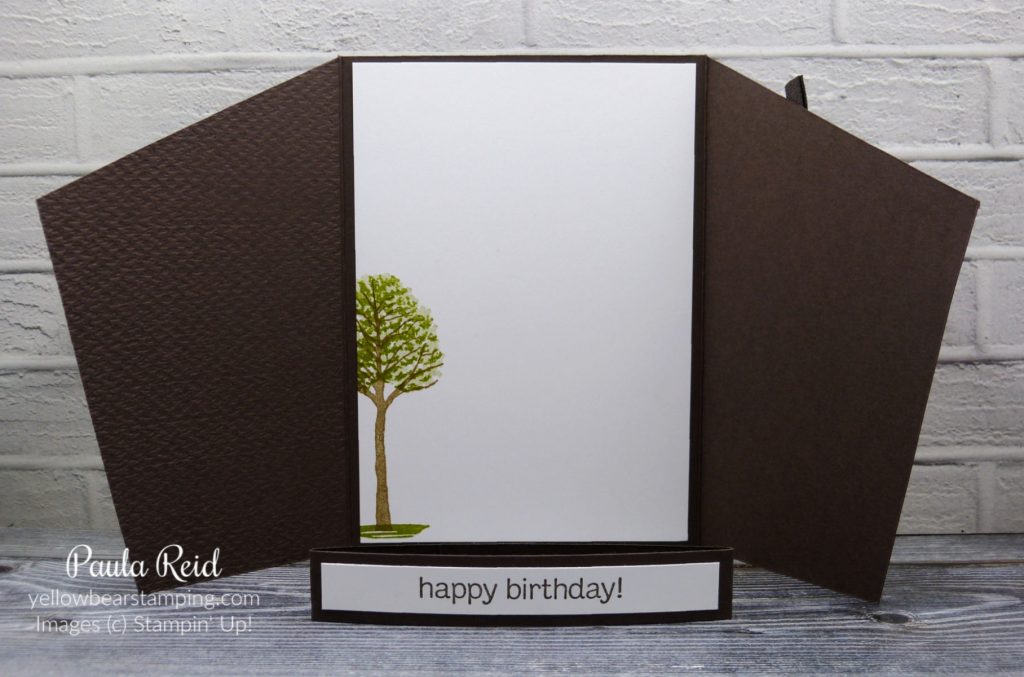 And here's what it looks like when it's opened up – I love that it can stand on it's own. I altered the measurements a bit to make it easy to replicate. Score your base at 9.5cm and 20.2cm. Measure down 4cm from the top left and top right corner and make a pencil mark. Place your base in the trimmer and cut from the score line to the pencil mark – this creates the top angle. For the second measurement come in 2 1/2cm from the bottom left and bottom right. Place your base back in the trimmer and cut from the newly created point to the pencil mark to create the second angle.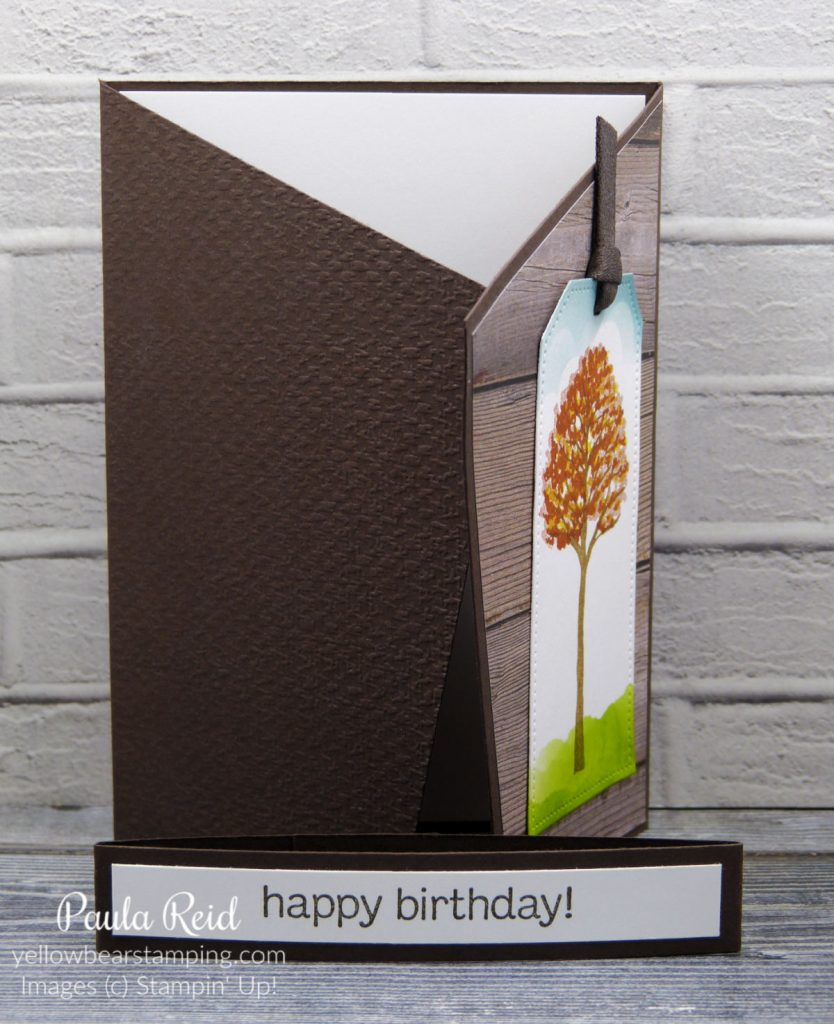 The front left hand panel has been dry embossed with the Tasteful Texture Embossing Folder while the right hand panel has some Designer Series Paper (DSP) from the In Good Taste pack and a stamped image from the Beauty of Friendship set. The DSP measures 9cm x 14.3cm and is cut in the same method and with the same measurements as the card base.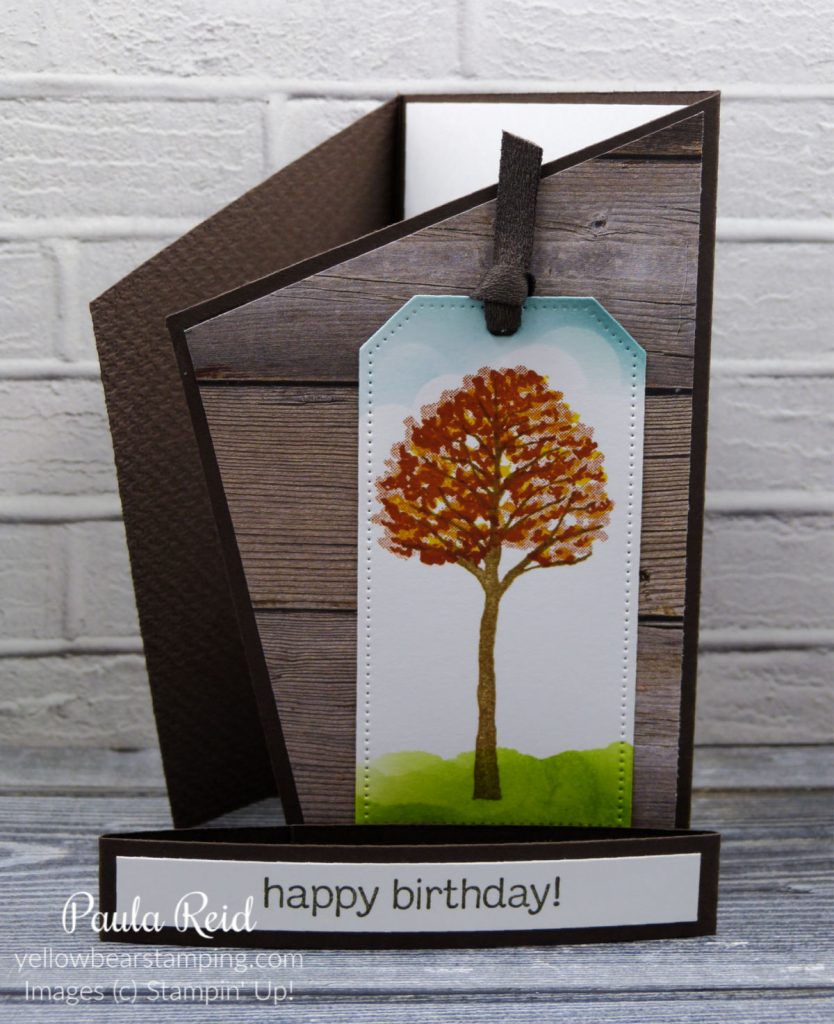 My tag was already created and you can see my post here as to how I did that. The colours for my tree are Cajun Craze and Bumblebee and I used a length of Early Espresso Faux Suede Trim for the tie on the tag. The sentiment is from the Turtle Friends set.
I have another couple of these tags on my desk so I think I might make up another couple of cards using them over the weekend. What crafting plans do you have ready for the weekend?
Until next time …