Hi there
Not long to go now before the 2020-2021 Annual Catalogue is live – if you haven't received your personal copy of the catalogue and would like one please leave me a comment and I'll get one sent to you.
I recently needed cards for three boys aged four, nine and ten. I don't have many stamps suitable for these ages as my nieces and nephews are all older but I still have The Gang's All Meer. To make this set suitable for all ages I decided to make an interactive card – I love making these – and went with a Waterfall Card. It's ages since I've made one of these.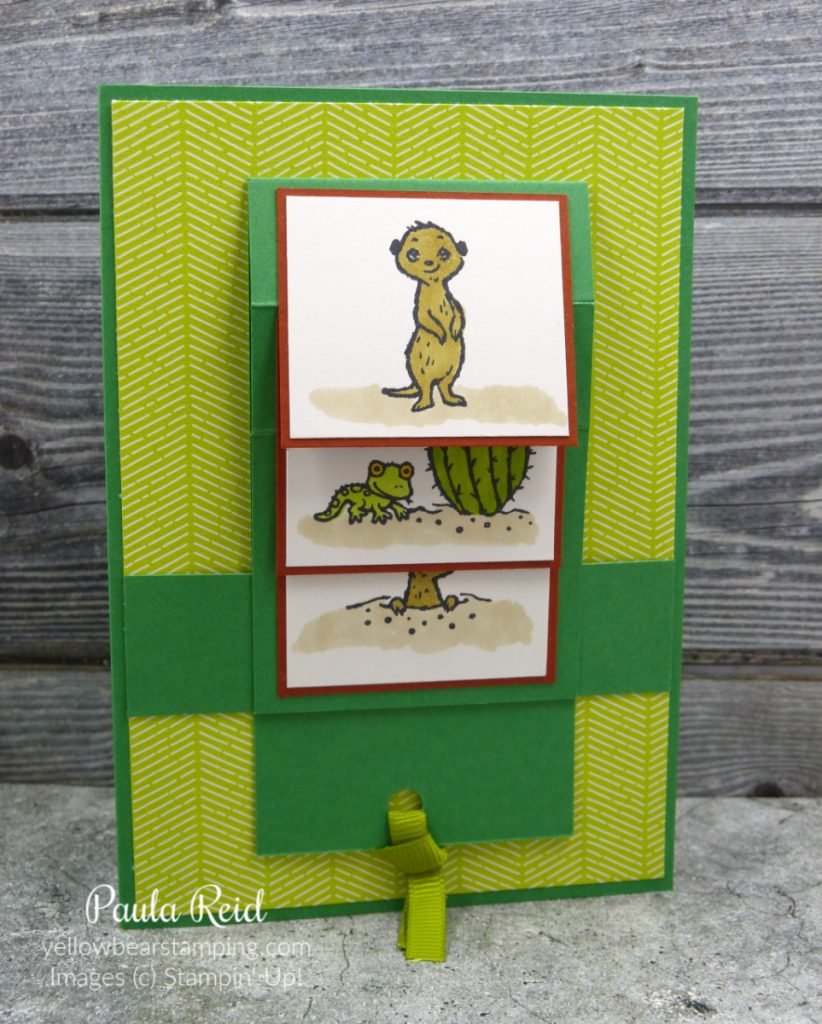 The card base is Call Me Clover which is retiring at the end of the current catalogue (2 June) and for the mats I've used Cajun Craze. The DSP is retired (Animal Expedition) but went well with my cardstock colours.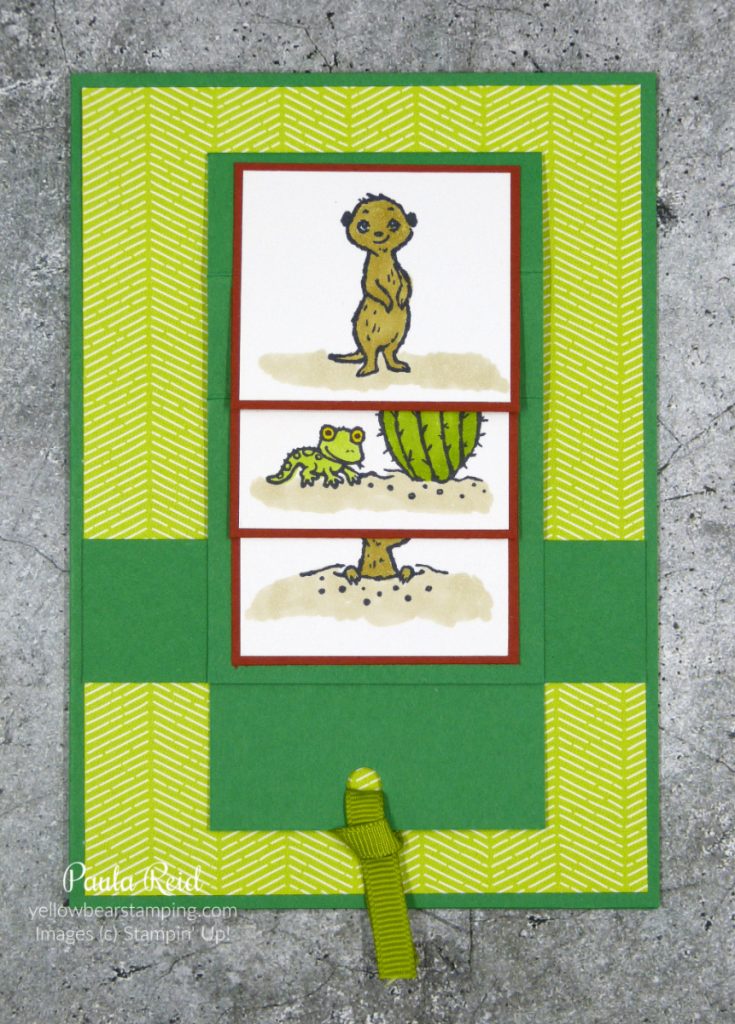 To get this card 'working' you simply pull on the ribbon to see the next 'scene'.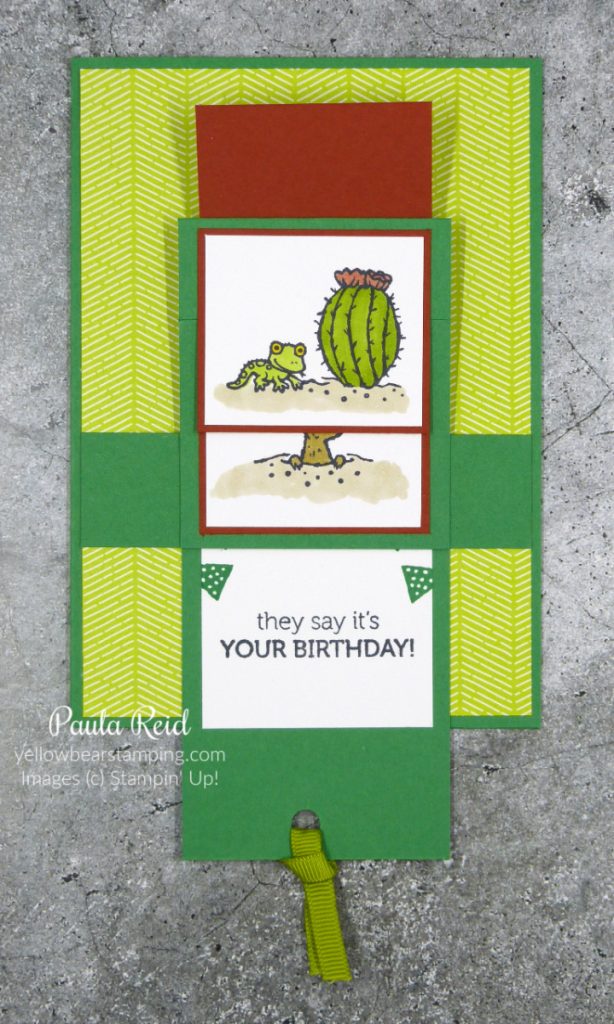 And there you have it – the final 'scene'.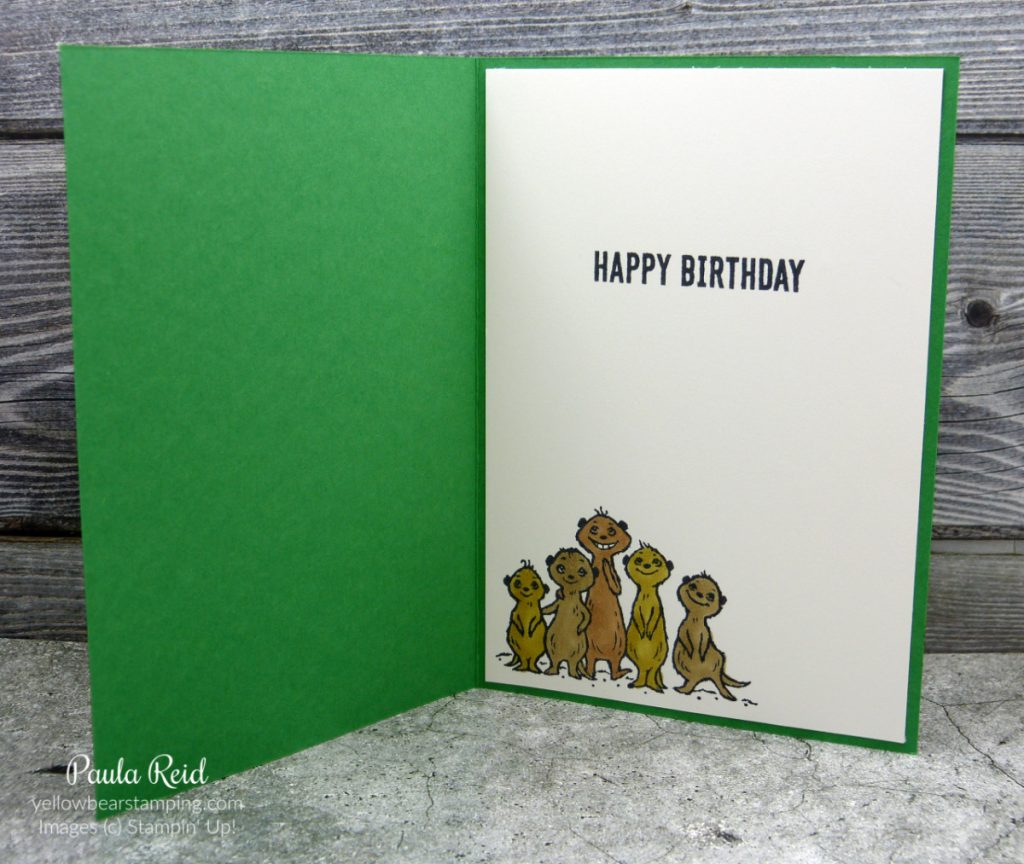 And on the inside – 'the gang's' all here.
It's a big day tomorrow in our house – two birthday's – so check back tomorrow to see the card I made for Phil.
Until then …