Hi there
Back in November when we had our OnStage event the Best Dressed Suite was showcased but it didn't appeal to me so I skipped past this suite. Fast forward to February and our Creative Inkers Stamp Camp. This suite was used for one of our projects and by then end of the weekend I'd placed an order :).
Here are two cards I've created for two work colleagues. The first uses the shoes.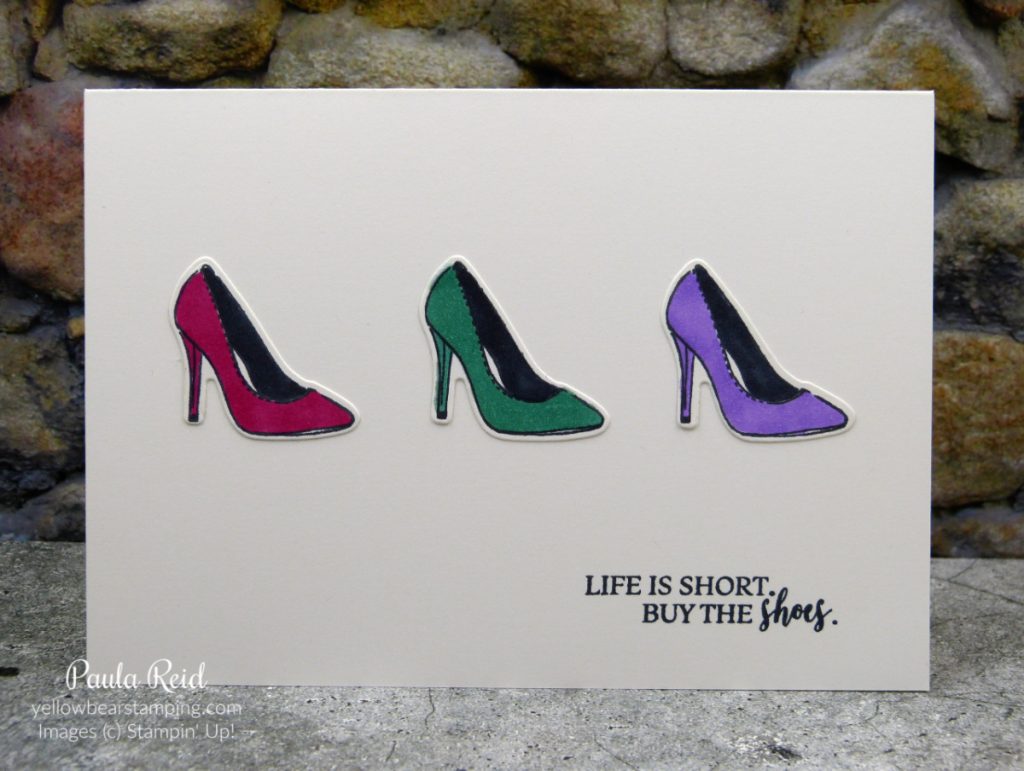 This card was inspired after the recipient went on an overseas work trip and when she got ready for the event found she had accidentally packed two left black shoes – oops. So off she went to buy a new pair of shoes to wear for the event. If only she'd taken coloured shoes with her :).
The second card uses the lipstick.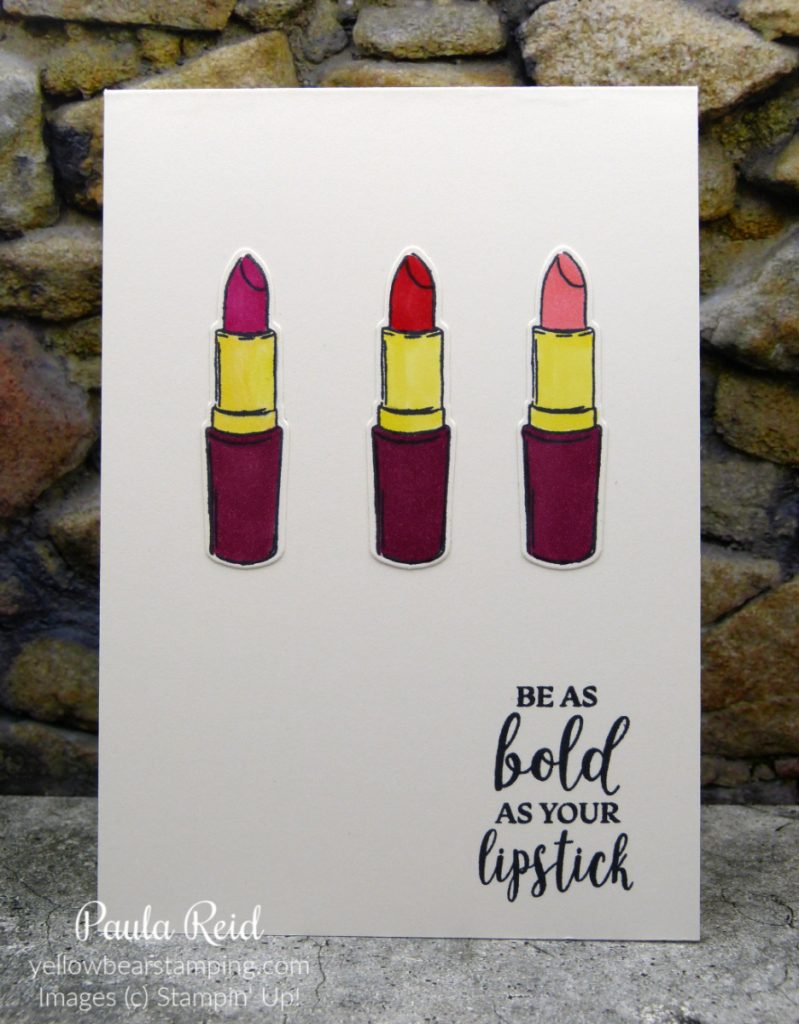 The downside of working from home is missing the morning coffee chats with fellow colleagues – in particular my lovely friend who can wear bold lipsticks. I'm sure these words and images were created just for her 🙂
I had fun making these personalised cards and I know the recipients enjoyed receiving them. Sending cards is a great way to brighten peoples days – how many cards have you sent during the lockdown period?
Well that's all for now – until next time …