Hi there
Finally managed to get to the computer to share another project with you. This one is straight from the catalogue – why reinvent the wheel when somebody has already created a beautiful card? I don't own the Tropical Oasis set but fortunately one of my team does so I've been able to have a play.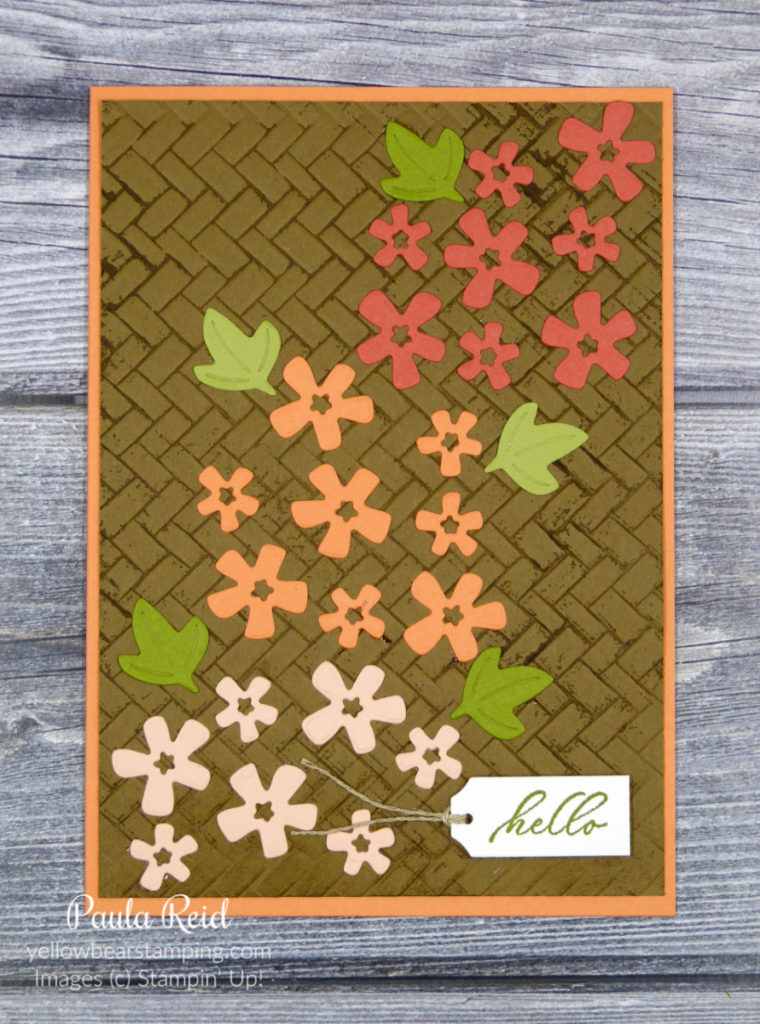 After a running the flower die through the die cutting machine a number of times we were ready to create :). To start with I placed the flowers on the card front until I was happy with the placement then set about adhering them with Tombow Liquid Glue. We used three colours – Petal Pink, Grapefruit Grove and Terracotta Tile for the flowers. Old Olive and Pear Pizzazz were used for the leaves.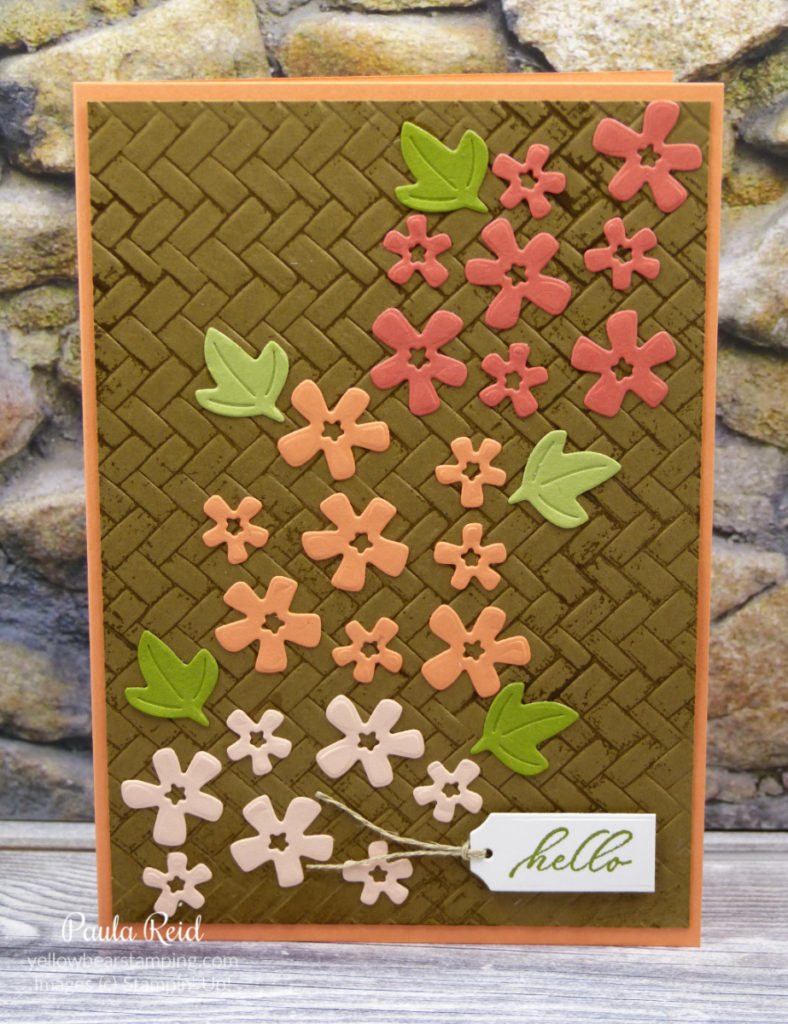 The card base is Grapefruit Grove with a Soft Suede front which has been dry embossed with the Coastal Weave 3D Embossing Folder. Before embossing the cardstock we 'swipped' the Soft Suede ink pad over the inside of the embossing folder. When the folder is wound through the embossing machine the ink transfers from the folder onto the cardstock giving 'modulation' (colour variation) to the mat.
The sentiment is from the Timeless Tropical stamp set with the tag coming from the Ornate Frames die.
Don't forget to use the catalogue for inspiration for your next creation.
Until next time …