Hi there
I hope you are all well and staying safe in your 'bubble'. I've had a full on two weeks 'work wise'. On Monday 16 March our company made the decision to get all Auckland based staff to be working from home by the end of the week. It was a huge task as we have 90+ staff so you can imagine the number of computers and monitors we had to relocate to peoples homes. Our IT team and staff were amazing and by Saturday afternoon everybody was set up to WFH (working from home). Since then it's been full on getting things in place – making sure staff have everything they need for meetings, WFH and also the emotional side of things. I'm very proud to be working for such a caring company.
I had to tidy and rearrange my craft space so that I could have an office by day and a craft space by night – so far it's working well and I seem to have more space to craft in :). My 'in person' classes are on hold for now but I'm working on holding on-line classes or doing a Facebook Live session – so watch this space. If you require crafting supplies you can still place an order via my online store and have it delivered direct to your door. Stampin' Up! are still able to pick orders and send to New Zealand. I'll keep you posted if this changes over the coming weeks. And now for a project I created using the Best Dressed 6″ x 6″ DSP from page 55 of the Mini Catalogue.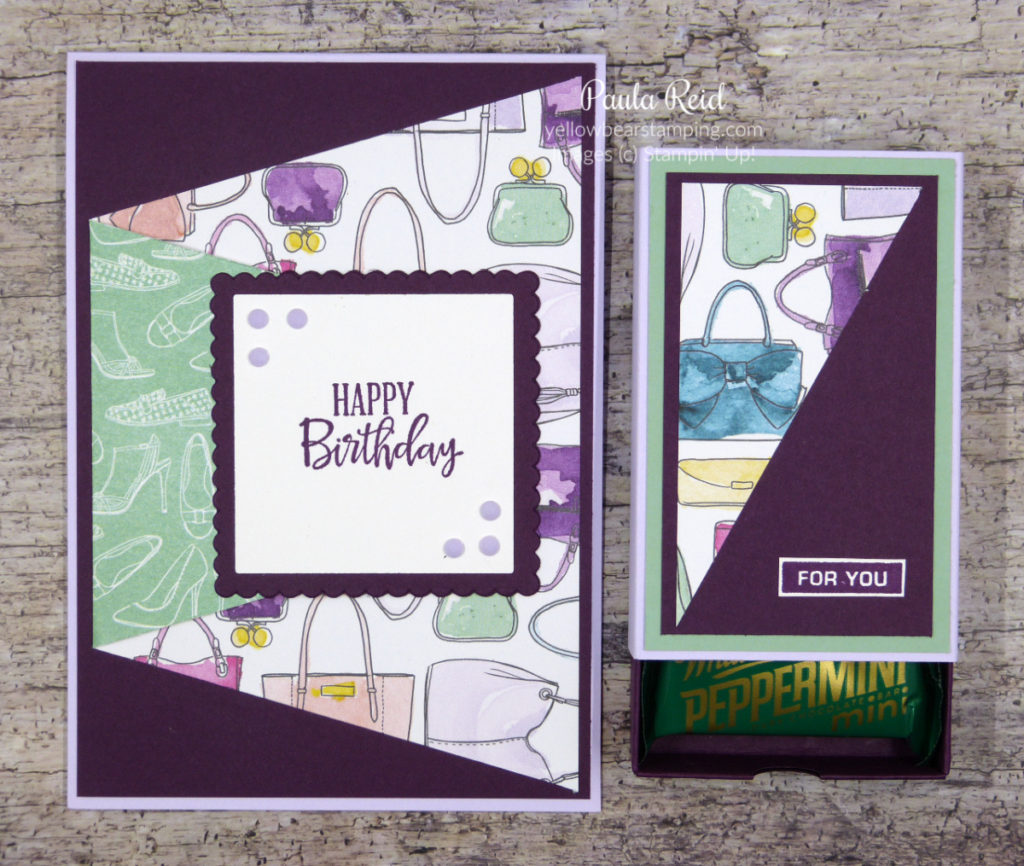 I love this Fancy Fold card and it's an easy one to create. I used a piece of 6″ x 6″ DSP for the card and then used the off cuts for the inside and the box.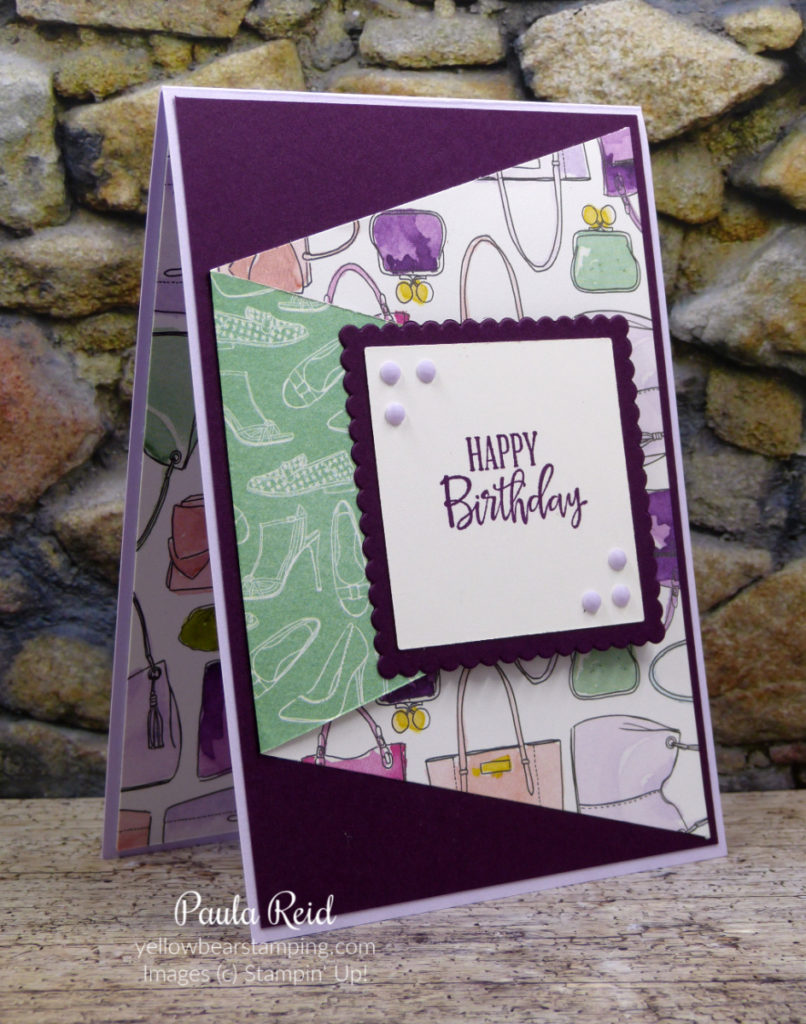 You can just see one of the off cuts here on the inside of the card. The sentiment in the front is from the Peaceful Moments stamp set. This has got to be my 'go to' sentiment set at the moment. If you don't own this set you need to add it to your shopping list – you won't regret it :).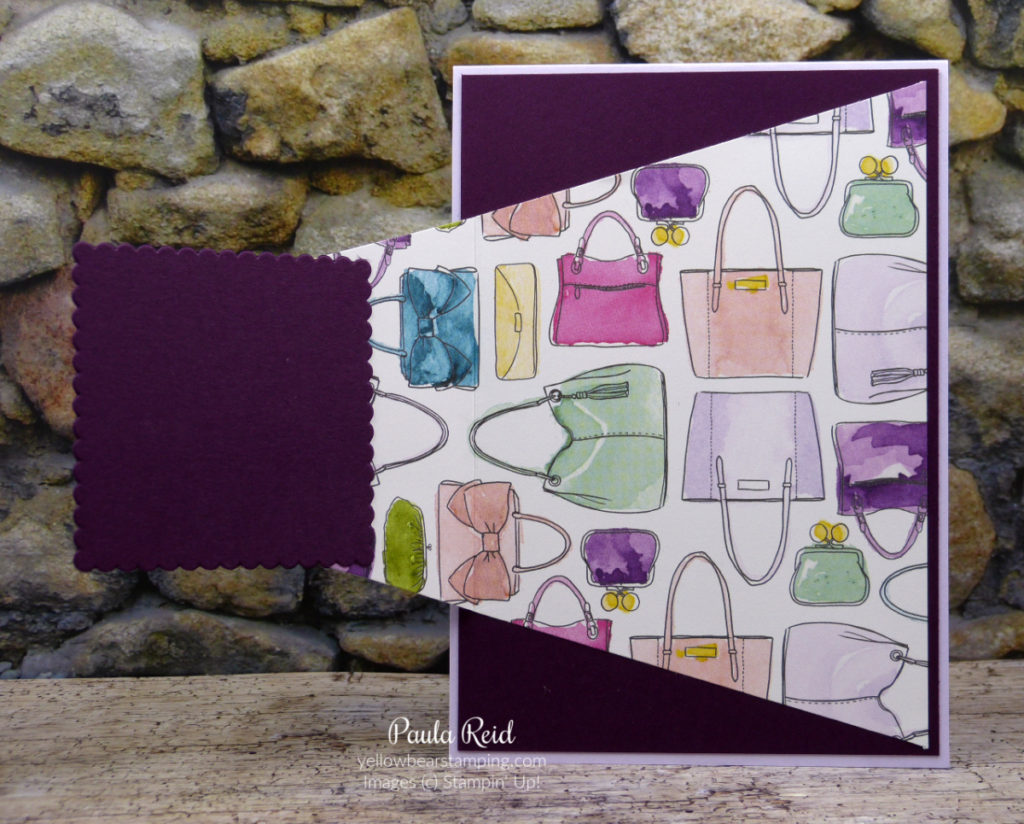 At the time of making this card I didn't own the stamp set or coordinating dies so left the inside flap blank – I also didn't want to distract from the cool paper. Love the design and colours used in this paper pack.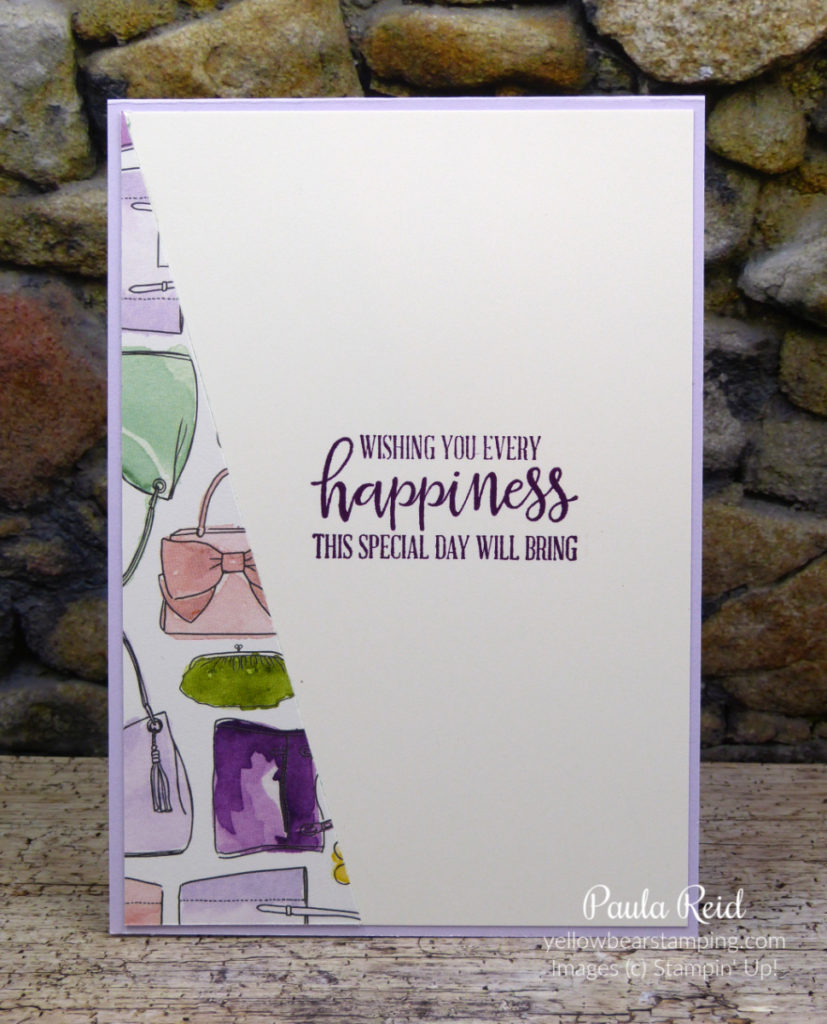 And here's the full view of the inside. Even though this piece has been rotated from the original 6″ x 6″ it doesn't matter as the design on the paper has the bags in multiple orientations. The colour combo I've used for this card and box is Purple Posy and Blackberry Bliss. The inside sentiment is also from the Peaceful Moments set.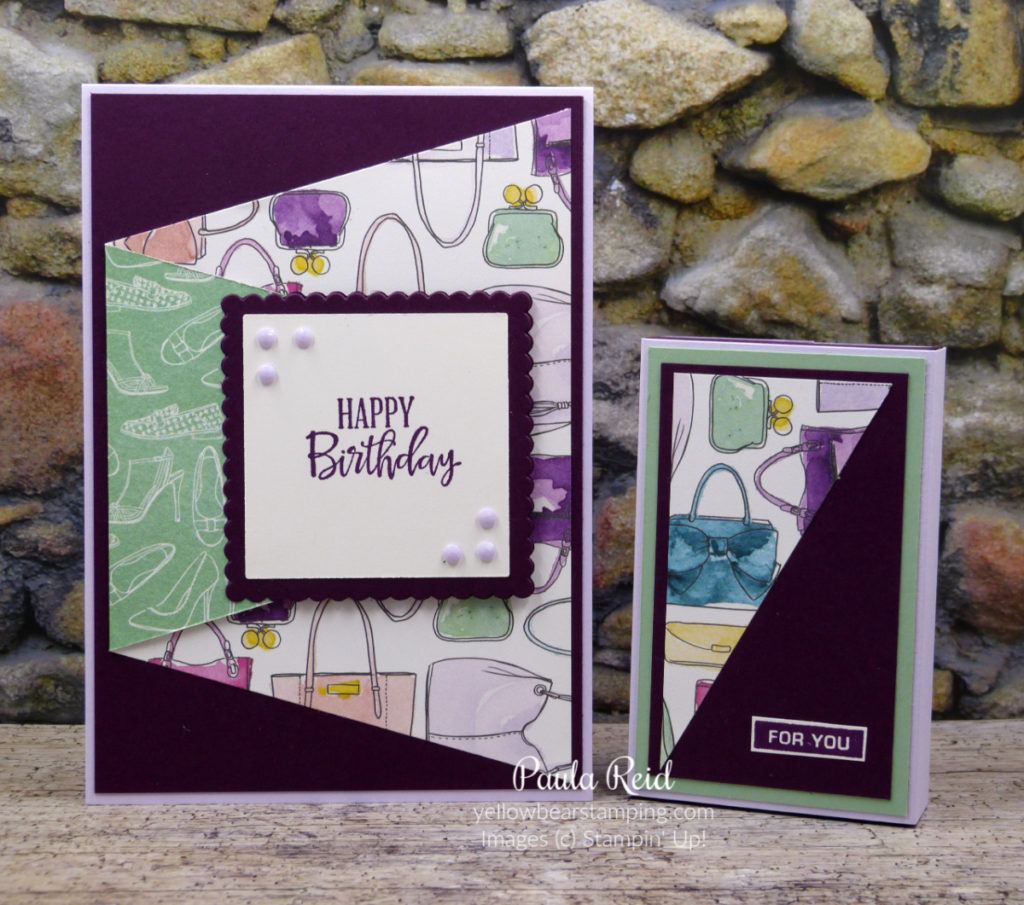 And here is the full gift – card and 3D Matchbox containing some chocolates :). The sentiment on the box is from the Label Me Bold set on page 36 of the Mini Catalogue – don't overlook this set as the sentiments and images are perfect for all types of projects. The sentiments fit perfectly inside the Classic Label Punch. The embellishments on the card front are the Purple Posy Faceted Dots (page 178 of the AC).
Don't forget we only have until tomorrow to get our FREE Sale-A-Bration gifts when we place an order of NZ$110 or more.
I will try and be more consistent with my blogging now that I'm set up at home and life can get back to our new 'normal'.
Please message me if you would be interested in joining an on-line class and I will endeavour to get something set up.
Until next time …