Hi there
I've been having issues with the photo editing software I use and have had to change software – so we are now back in business and I can share my recent creations.
Yesterday was Father's Day here in New Zealand.  I am very fortunate to still have my dad around and be able to let him know how much I love him and what he means to me.  He is an amazing role model for our family and we love him heaps.
With that in mind I wanted to create a special card for him.  I decided to use the Waterfront stamp set (I hate to admit this but this is the first time ink has been applied to this set) as dad used to do watercolour painting.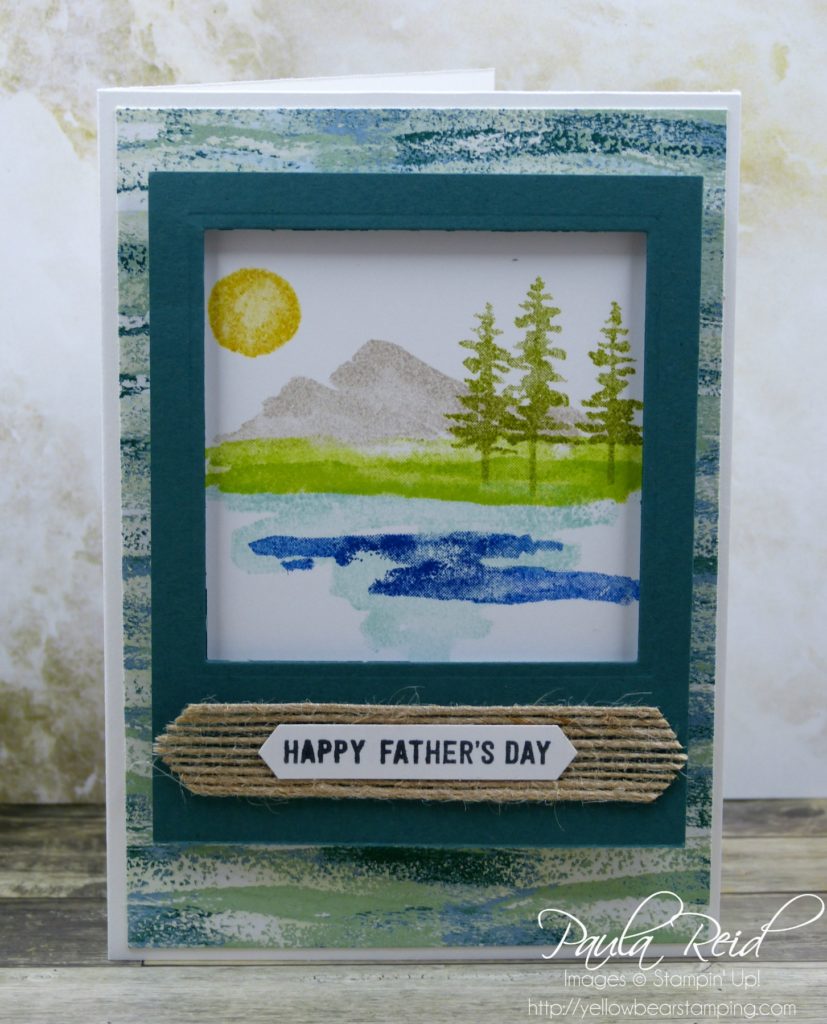 As the image wasn't that big I created a 'polaroid' frame using the largest Square Framelit cut out with Tranquil Tide card stock.  I mounted the frame to the image using our Foam Adhesive Strips.  I'm not sure why it's taken me so long to use this stamp set – it's so easy to create a 'scene' with these stamps, you really can't go wrong.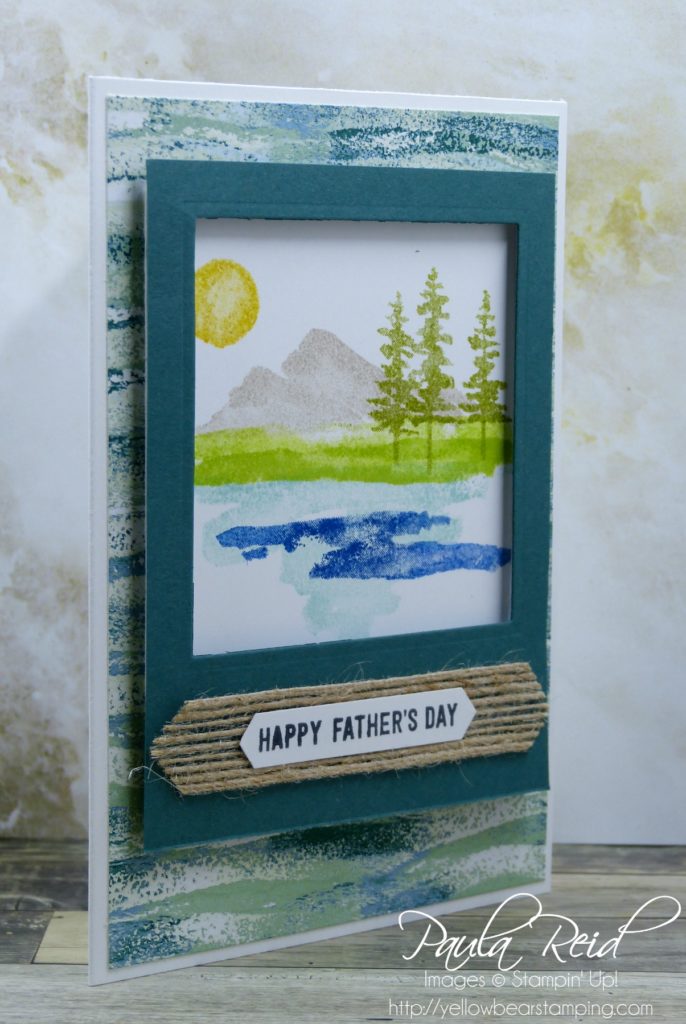 I used the following inks for my creation – Crushed Curry for the sun, Sahara Sand for the mountains, Lemon Lime Twist for the grass which I stamped twice for a bit more depth, Old Olive for the trees.  These were all stamped at full strength.  For the water I used Pool Party with the bigger image and then Blueberry Bushel for the smaller image – both of these were 'stamped' off so that the ink wasn't the full strength.
The sentiment is from Thoughtful Banners set and punched out with the Classic Punch then adhered to a piece of Burlap Ribbon.  The background paper is from the Tranquil Textures DSP pack and I was able to find a piece that didn't have the Fresh Fig 'stripe' in it so that the background looked like the water.
Well that's all from me for now – until next time …