Hi there
It's been a beautiful day here in Auckland – finally feels like summer and so nice having the doors still open at 9:30pm 🙂
I had so much fun creating my Night in Bethlehem eclipse card that I decided to make a second card using the same stamp and dies while I had them out.  Thanks to Pinterest I found a cool Z fold card by Brian King – so I CASED it with a colour change to my new favourite colour – Merry Merlot.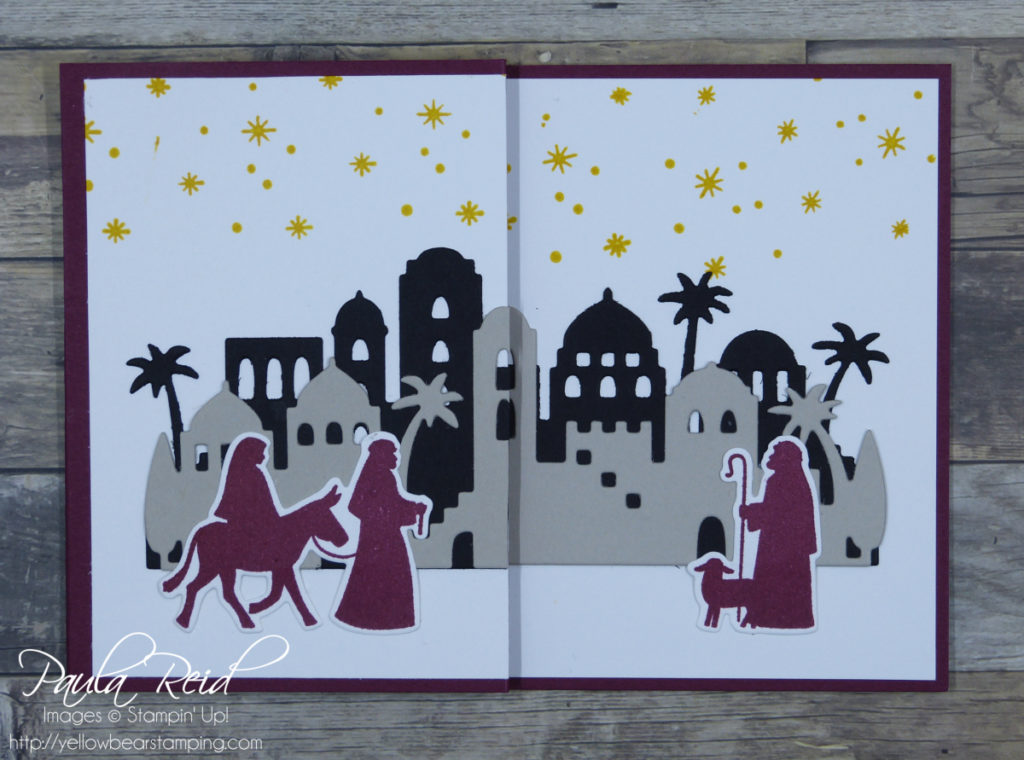 Here's the card when it's closed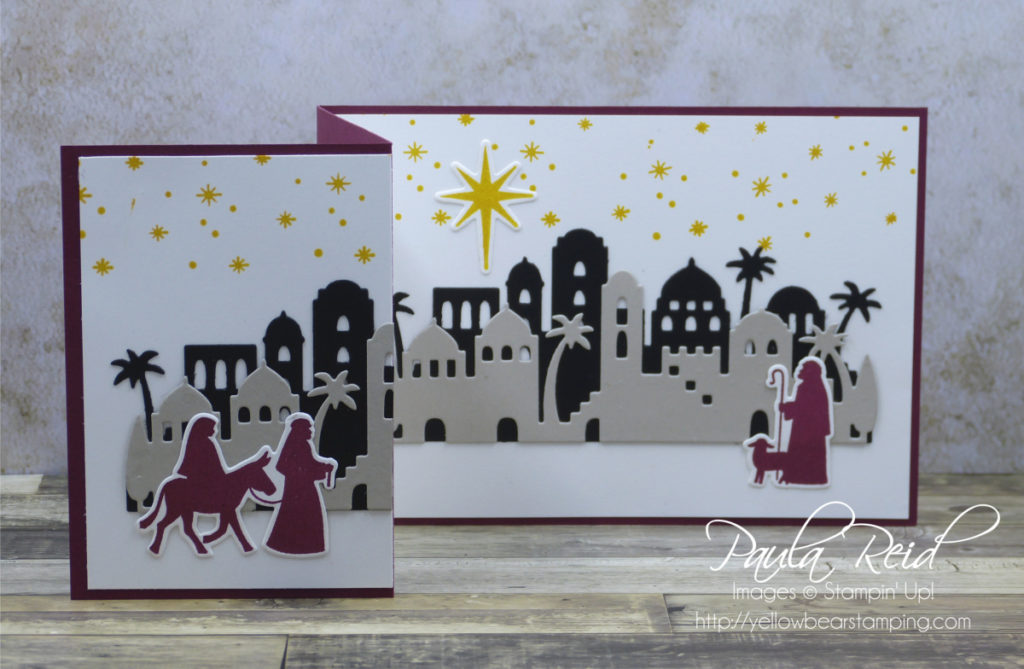 And then when it's opened.  The card base measures 10.5cm x 29.6cm – scored at 7.4cm and 14.8cm.  To create the city scenes I die cut two of each of the images – one in Basic Black and the other in Gray Granite and glued the images together lining up the bottom edge.  To assemble the card stamp a piece of Whisper White (10cm x 14.3cm) with the stars in the top third of the card stock and then adhere one of the 'scenes' to the card stock.  Stamp another piece of Whisper White (10cm x 7cm) with the stars then adhere the remaining 'scene' to the card stock using the base image as a guide for lining up.  Trim the excess 'scene' but don't throw it away – I have a use for it which I'll share in the next day or so.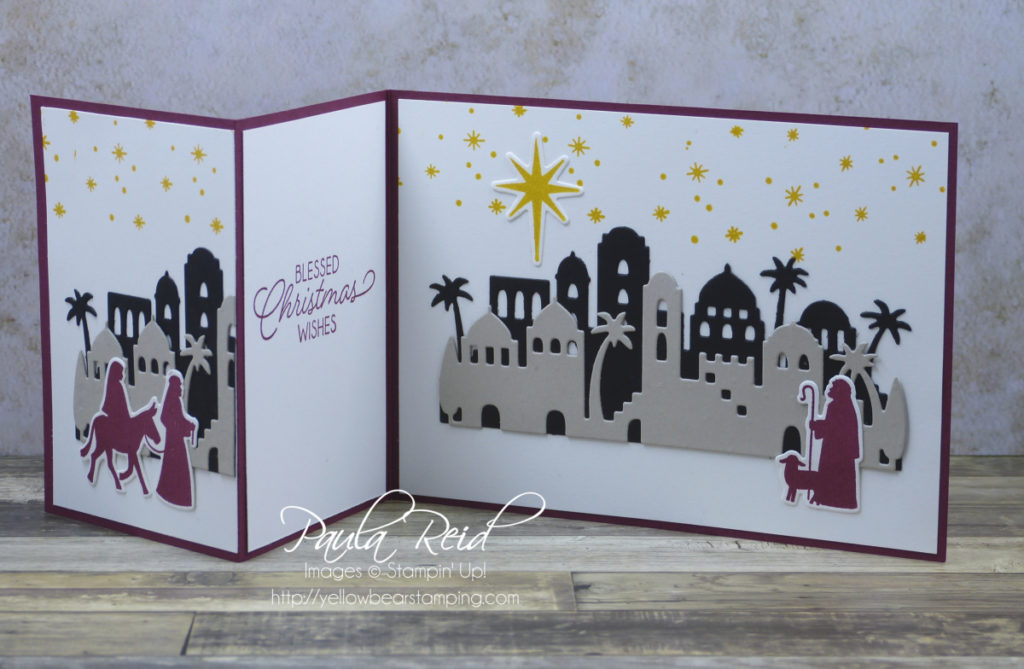 I stamped the sentiment to the inside panel which measures 10cm x 7cm in Merry Merlot.  The final touch is adhering Mary and Joseph and the Shepherd to the card.  These have been stamped on scraps then die cut with the coordinating dies.
This is an easy fun fold card to make.
Until next time …