Hi there
From now until the 2nd of January we are having a Year End Sale.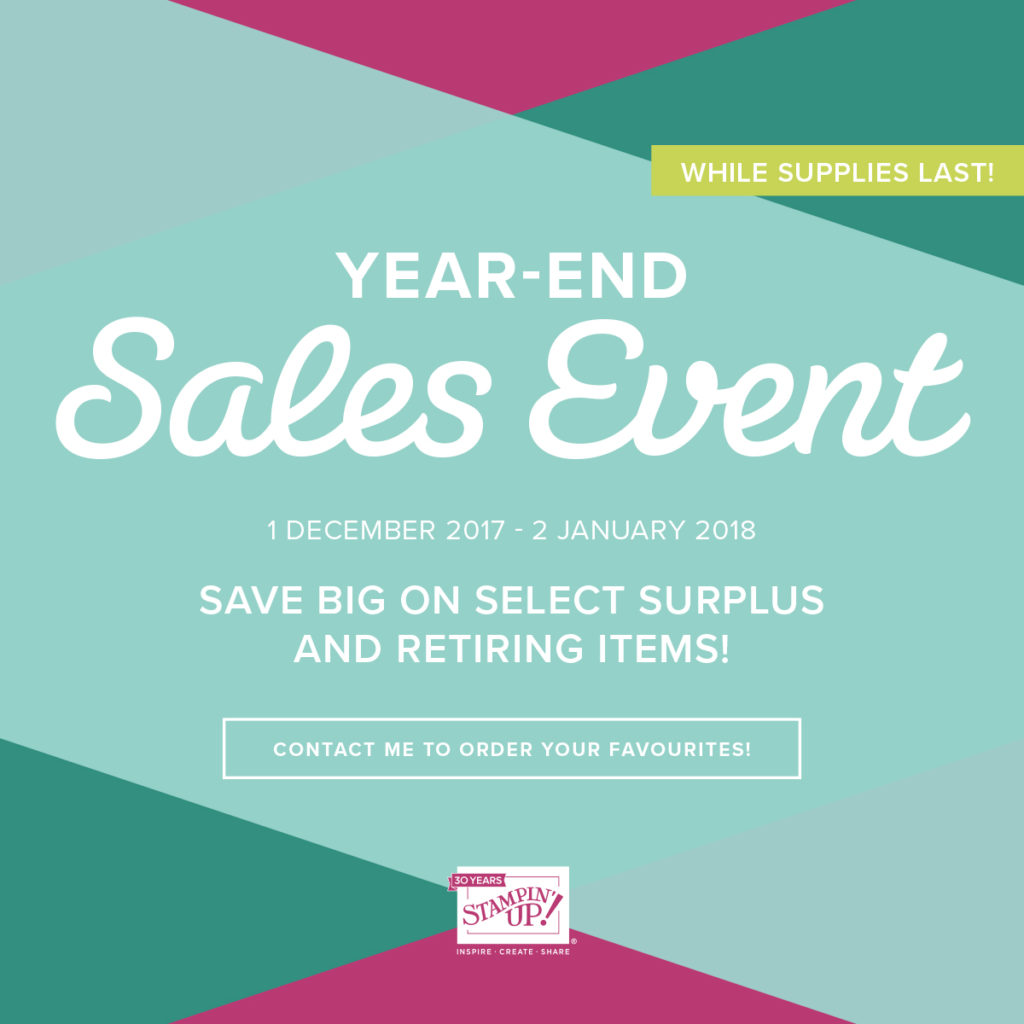 Click here to see what is on sale.  The NZD amount is the far right hand column.
Promotion Dates: 1 December 2017–2 January 2018
Retiring items from the 2017 holiday catalogue are available while supplies last.
Excess items from the 2017 annual catalogue are available in limited quantities at the promotional price.
Discounted items may be added to a Starter Kit—or purchased with Stampin' Rewards—at the promotional price.
Host sets can be purchased using only Stampin' Rewards from a qualifying party.
Contact me or order on-line via my on-line store.
I will be placing my last pre-Christmas order on Sunday 10 December at 8:00pm so please let me know by 7:30pm if you want to order anything.  This will guarantee delivery before Christmas.