Hi there
Last month I attended a weekend craft retreat with 9 others. We had a great weekend and I came away with lots of samples and ideas. We each taught a project and for those of us that participated in the swap we used the same stamp for our swap. I used the Crafting With You bundle (page 91). I also made my table gifts with this set. The Crafting With You bundle covers a number of 'crafts' – painting, sewing/knitting and paper crafting so I featured these across my projects.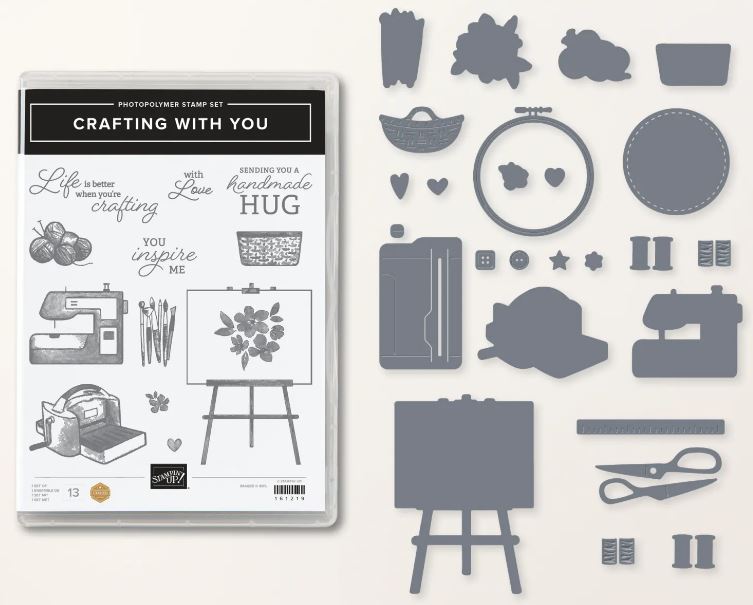 For my table gift I covered and decorated a jotta pad going with the 'painting' theme.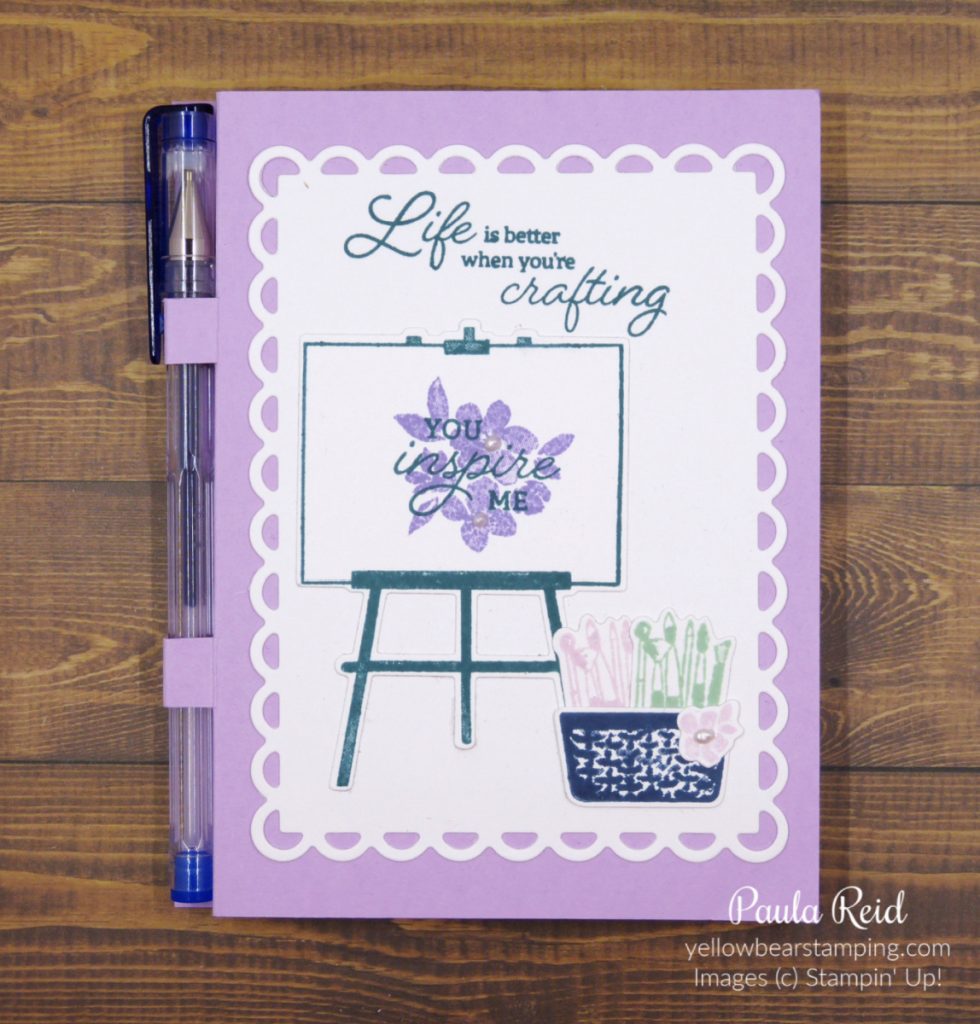 For my swap I went with the sewing/knitting items in this bundle.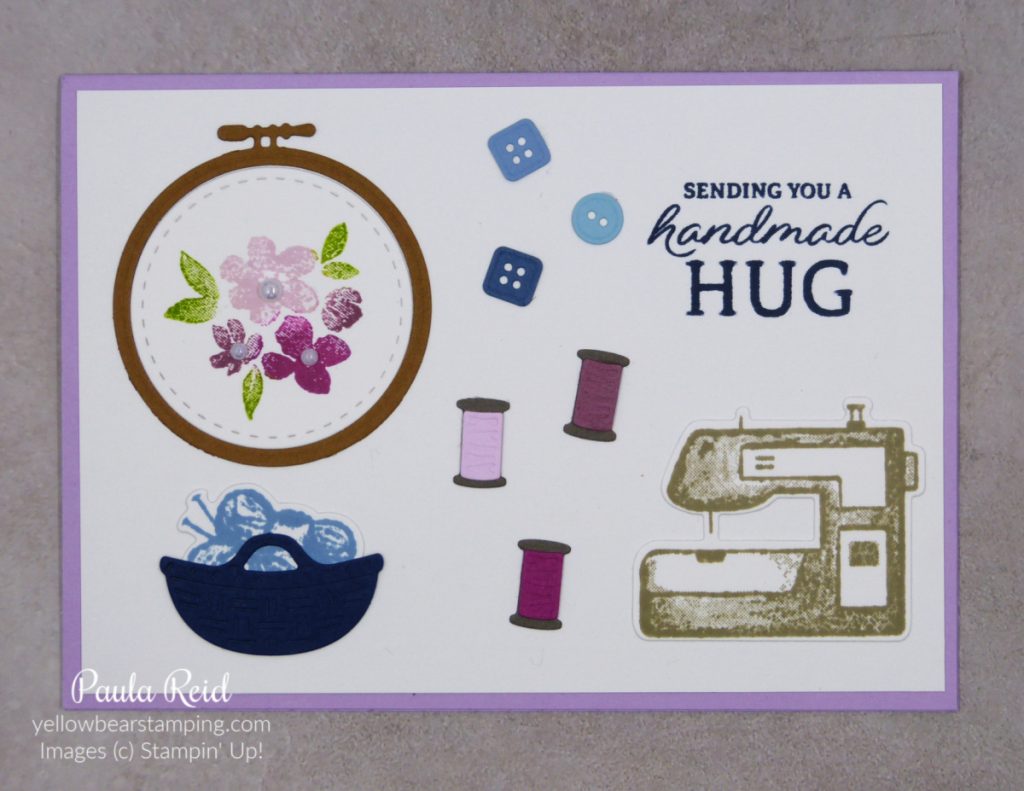 I went through a few iterations for the layout of this card and finally settled on the above. To colour the flowers in the 'hoop' I used daubers carefully applying the different coloured ink. The spools of thread are so cute – it's a bit hard to see in the photo but the coloured bits are textured.
For my project that I taught (and the others got to make) I used the rest of the elements from this bundle – the paper crafting items.
This is a fun fold 'book fold' card – one of my favourites (you can see some other designs here and here). There is very little stamping on this card and quite a bit of die cutting. I love the paper trimmer and scissors. To create the side panel I used one of the dies from the Beautiful Balloons bundle (page 15) and threated a strip of cardstock in between the slits for a ribbon effect. Instead of using normal 'bling' for the embellishments I used the Enamel Effects Basics Metallic of copper, gold or silver. If you've missed this product check it out on page 137.
To recreate these projects hop on over to my online store to purchase this great bundle.
Until next time …