Hi there
I made this card for a friends 10 year old son. I don't have any stamps suitable for this age so went with a fold with some fun. Normally I make a 3D box to go with the card and fill it with chocolates. This time as I've used the Ice Cream Corner Suite I added some money so he can buy a tub of ice cream, some cones and toppings and the whole family can make their own ice creams 🙂 An activity for the school holidays.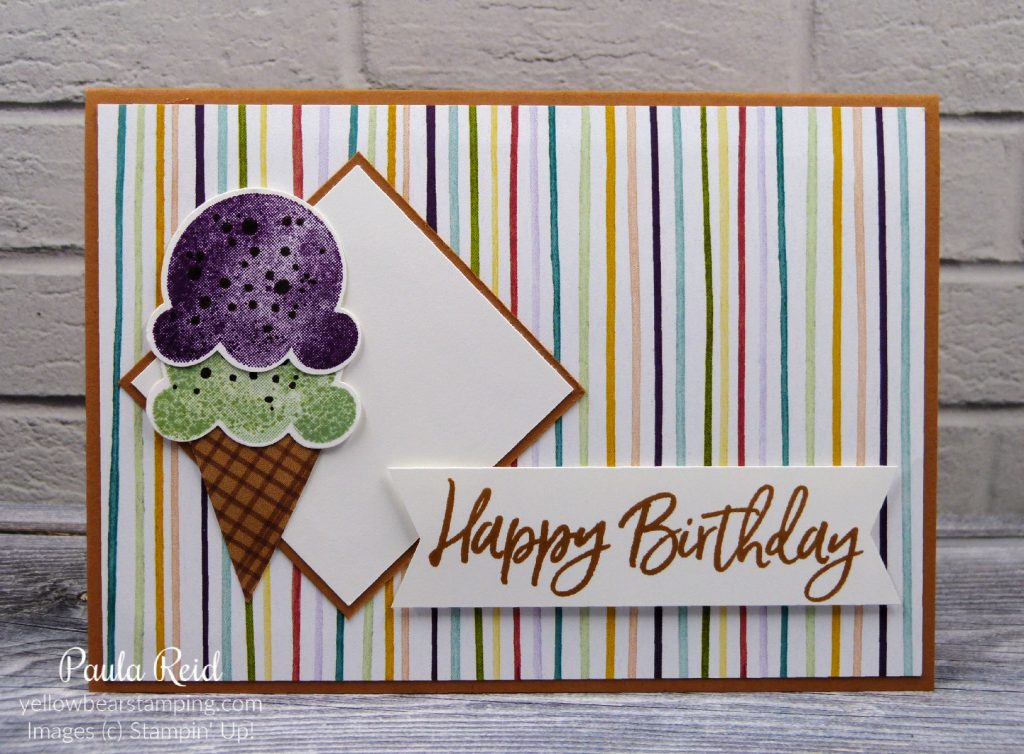 The card front looks like a standard card – the Designer Series Paper (DSP) is from the Ice Cream Corner DSP pack and has been decorated with a 'double scoop' ice cream of Blackberry Bliss and Mint Macaron with Early Espresso 'chocolate chips'. The sentiment – from the Sweet Ice Cream set – has been stamped in Cinnamon Cider and then banner cut using the Banners Pick A Punch. I used the same mat idea for behind the ice cream as I did in last weeks card.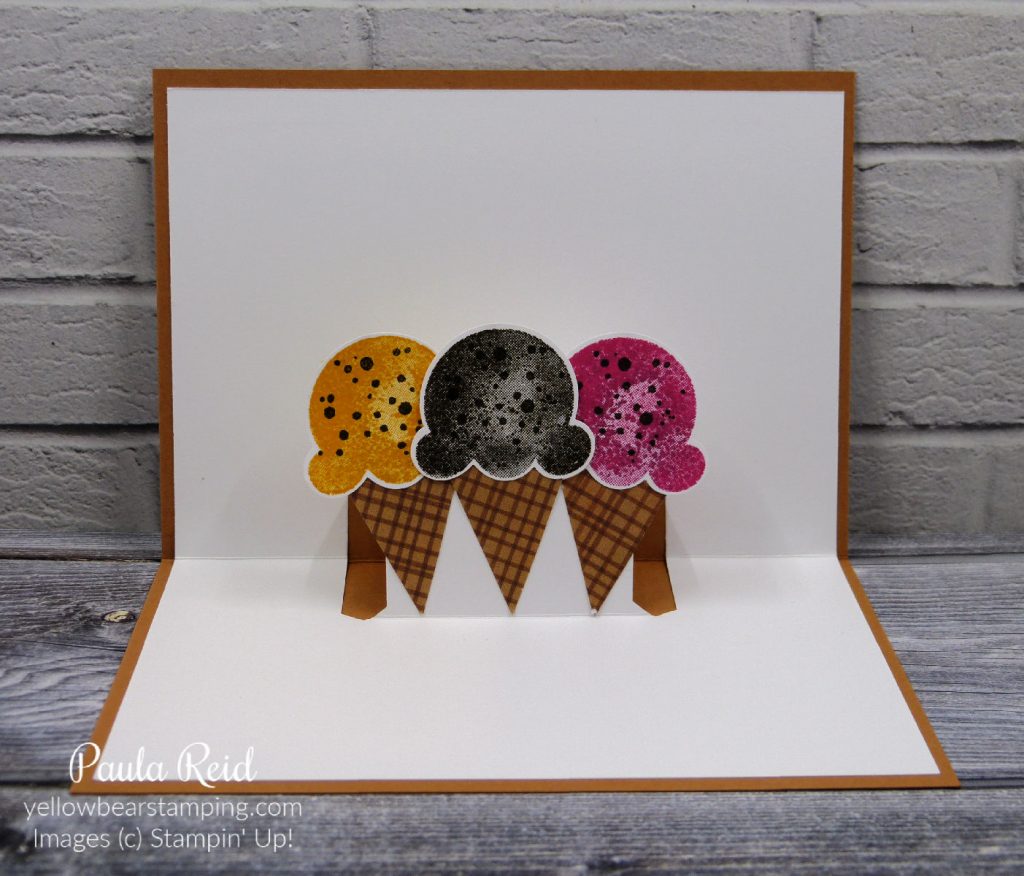 When you open up the card, up pop three single scoop ice creams – Mango Melody, Early Espresso and Melon Mambo. The cones have been punched – using the Ice Cream Cone Builder Punch – from one of the DSP sheets that give the 'waffle' cone look.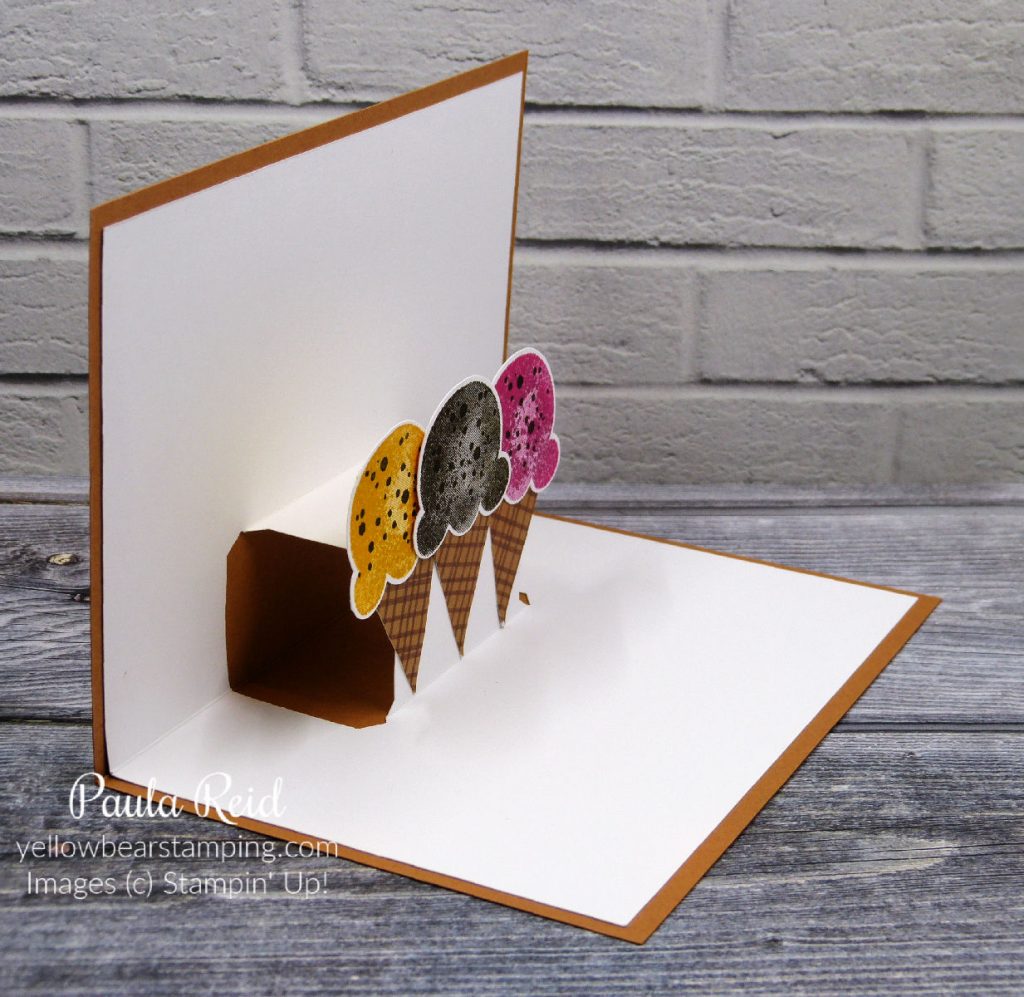 Here's a side view of how the 'pop up' insert looks. Keep scrolling down and you'll find out how to create this insert.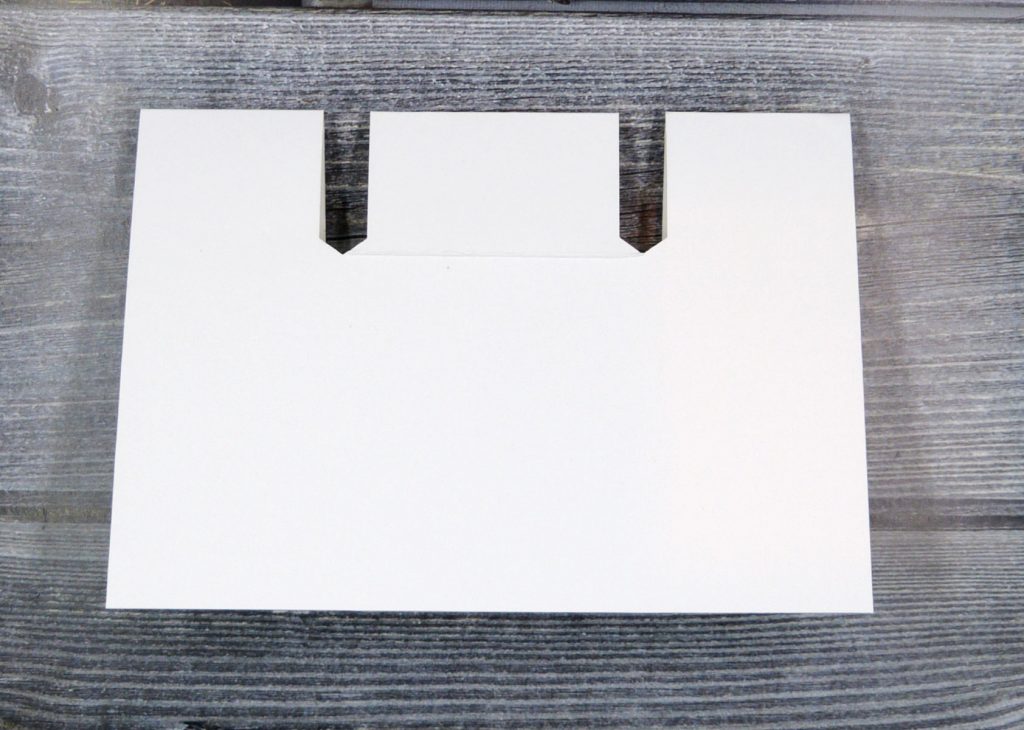 Cut your insert – I used Basic White – to 14.3cm x 20cm and score at 10cm. Using the Classic Label Punch slide the punch in from the short side of the card as far as it will go, line up the centre of the punch with the card fold and punch. Repeat from the other side of the card base so that you end up with the above. While the card is still closed score a line between the two slots at the end.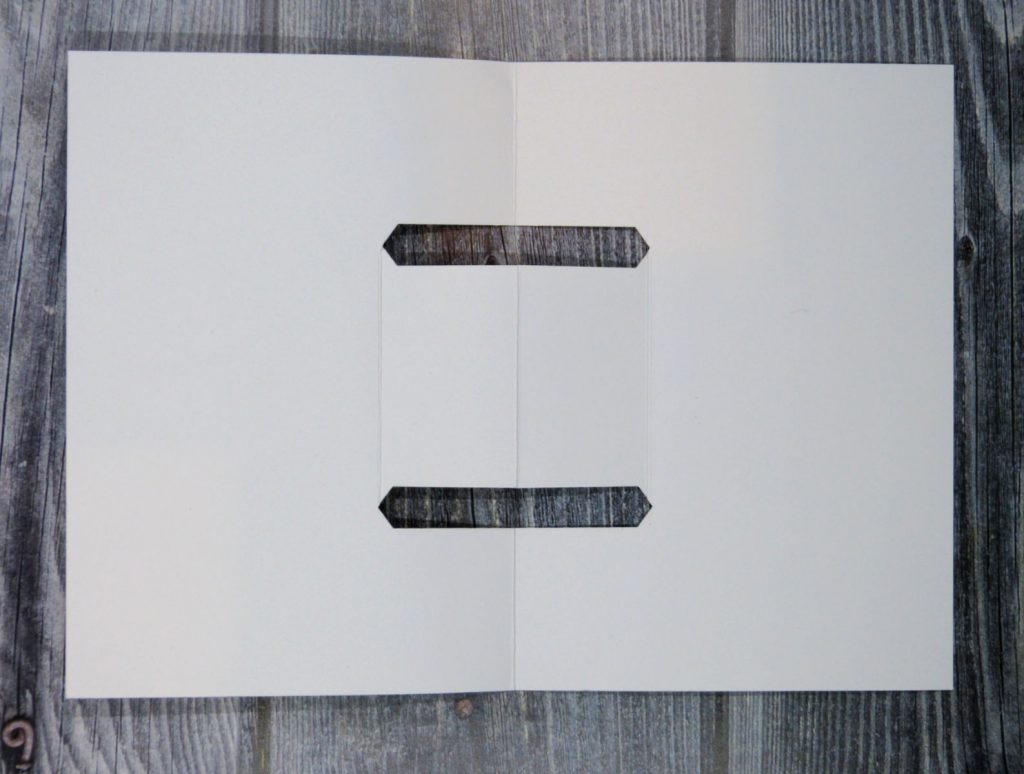 Hopefully there will be two additional score lines to your centre fold score line as in the photo above. Fold the centre tab forward in a Valley / Mountain / Valley formation so that it looks like the below photo.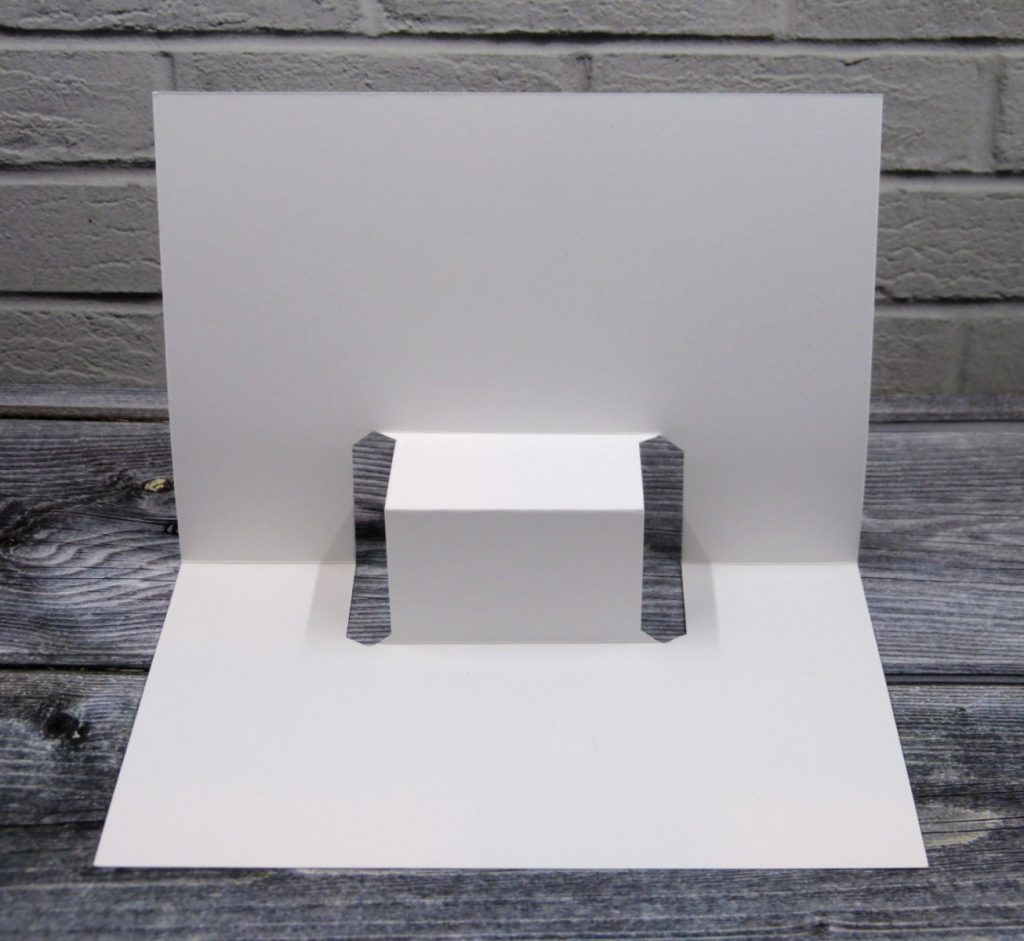 Adhere this onto the inside of your card base and decorate. This style of card could be used for all sorts of occasions and stamp sets/dies. Which stamp do you own that would suit this card design?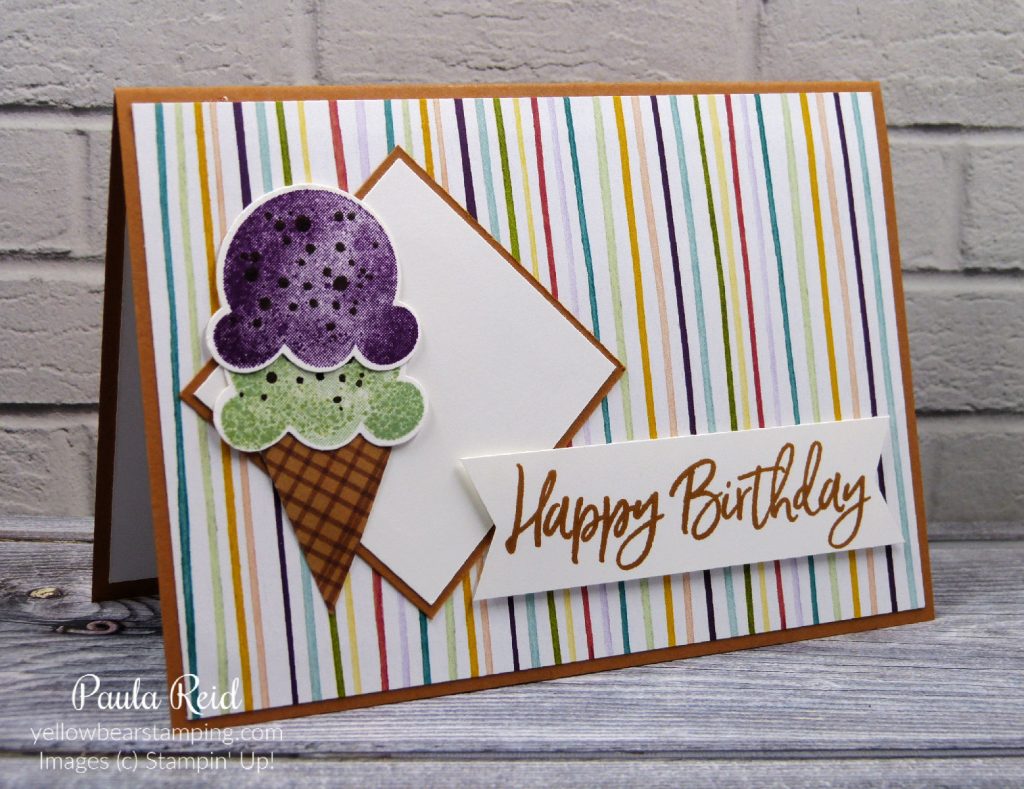 Well that's all for today – don't forget the current Annual Catalogue finishes on Monday 3rd May and the January to June Mini Catalogue finishes on Wednesday 30 June. I will have the new 2021/2022 Annual Catalogue to send out shortly so let me know if you would like a copy.
Until next time …