Hi there
Reinkers are great not just for reinking your ink pads but they can be used in a number of different techniques.  Today I'm going to share with you two different ways to use them with our Glossy White Cardstock which has a beautiful glossy finish on one side.  Ink dries slowly on this cardstock so it gives you time to try fun techniques with it.  You can find this cardstock on page 192 of the Annual Catalogue.
The first technique creates a multicoloured background by adding drops of colour onto the Glossy Carstock.  Next spritz the drops with water using our Stampin' Spritzer (page 203) and allow the colour to spread.  Blot off the excess ink with a paper towel.  Once it's dried add it to your project as a full mat background or as below just using a strip.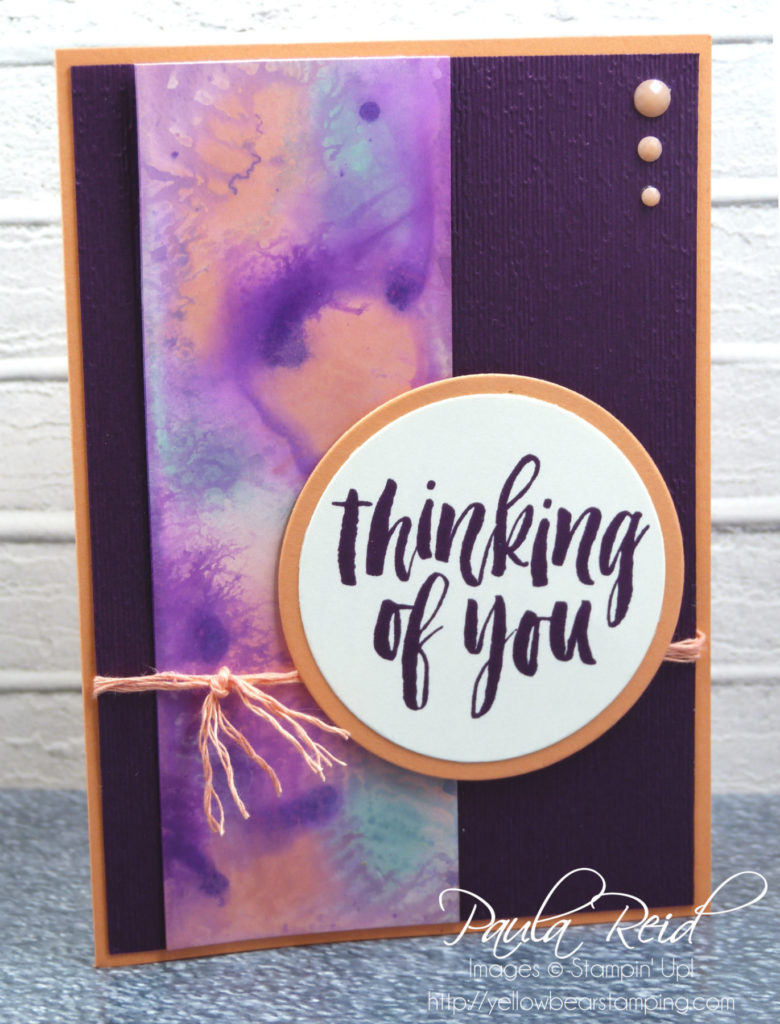 The reinker colours I've used are Blackberry Bliss, Grapefruit Grove and Mint Macaron.  These are some of the colours used in the Natures Poem Suite as I wanted to used some of the accessories for this card – Faceted Dots and the Nature's Twine.  The twine is a 'three strand' twine so I unraveled it for something different.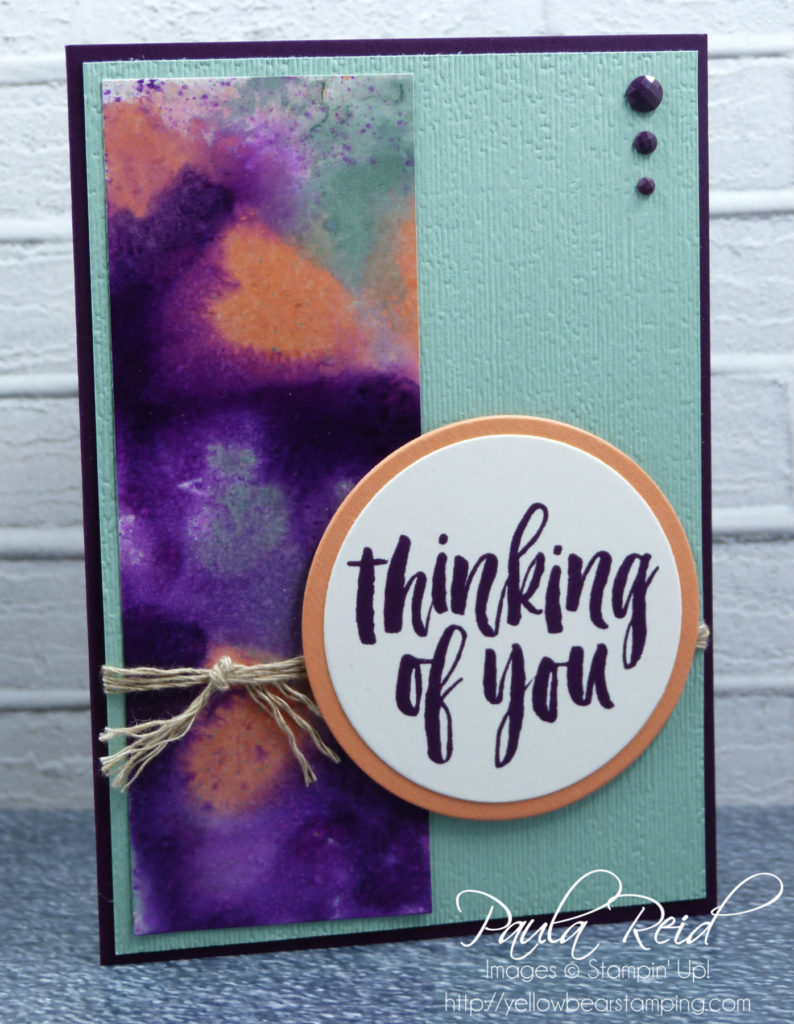 The sentiment is from Rooted in Nature and is stamped in Blackberry Bliss.  Did you notice the 'subtle' embossing on the mat?  The texture from this embossing folder reminds me of wallpaper we had as kids called Anaglypta – it was textured paintable wallpaper.  Anyone else remember Anaglypta?
The next technique is called 'Polished Stone' which creates a marbled background effect.  I've made my background with two different colour tones to create sky and grass.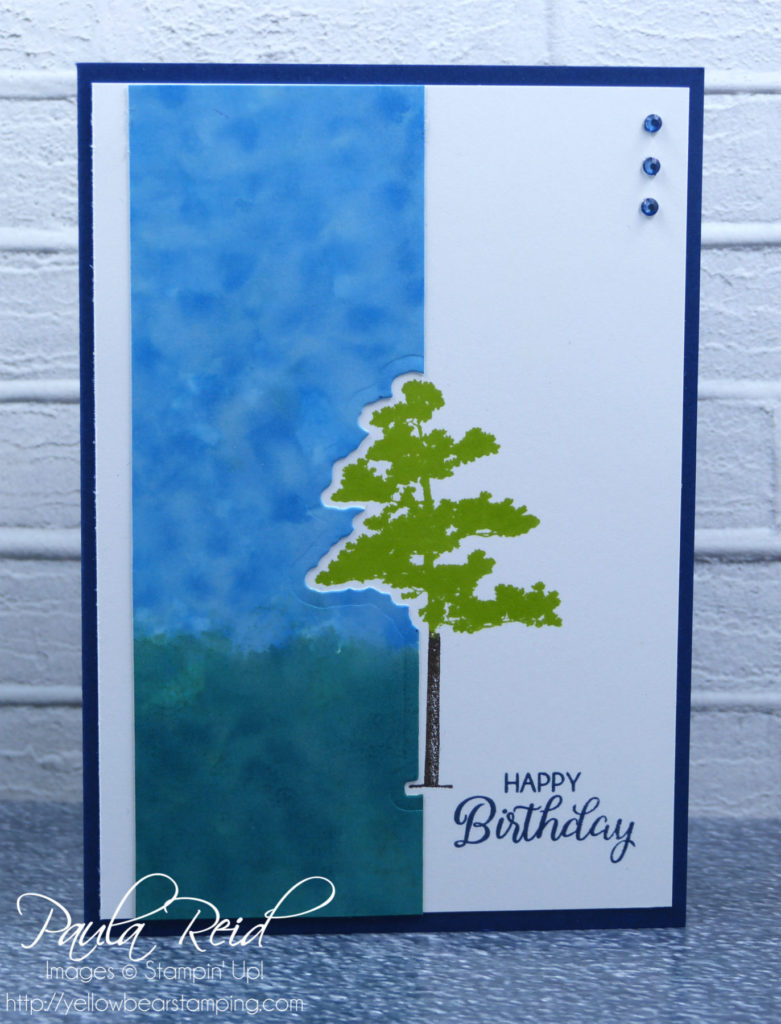 To create this effect soak a cotton ball in rubbing alcohol also know as Isopropyl Alcohol (I bought a 1 litre bottle from Mitre 10).  Add a couple of drops of each ink colour to the cotton ball and then dab the cotton ball over your cardstock until you get the look you want.  The rubbing alcohol causes the reinkers to blend together.  Once the ink has dried you can finish creating your project.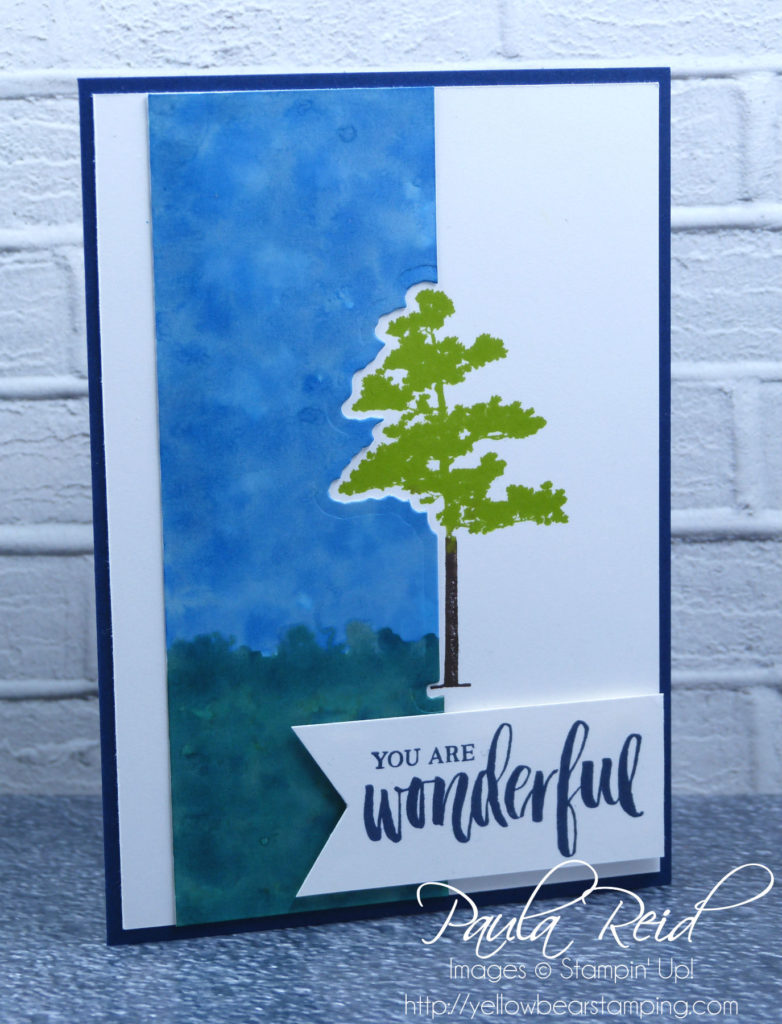 The colours for the 'sky' are Pacific Point, Balmy Blue and Pool Party and for the 'grass' I used Shaded Spruce, Granny Apple Green and Call Me Clover.  On the first card I think I had my tree a bit low so made another sample with it higher and a different sentiment.
You can also try this technique on any nonabsorbent surface like Vellum and Acetate.
So if you don't have any reinkers why not add some to your next order and give these techniques a go.  I'll be back soon with two more techniques using reinkers.
Until then …