Hi there
They say 'there are no mistakes' in paper crafting – and it's true.  I was creating a card using the Detailed Floral Thinlits as an overlay but when I stamped my sentiment something went wrong.  Rather than throw it away I decided with two cuts I could create something new 🙂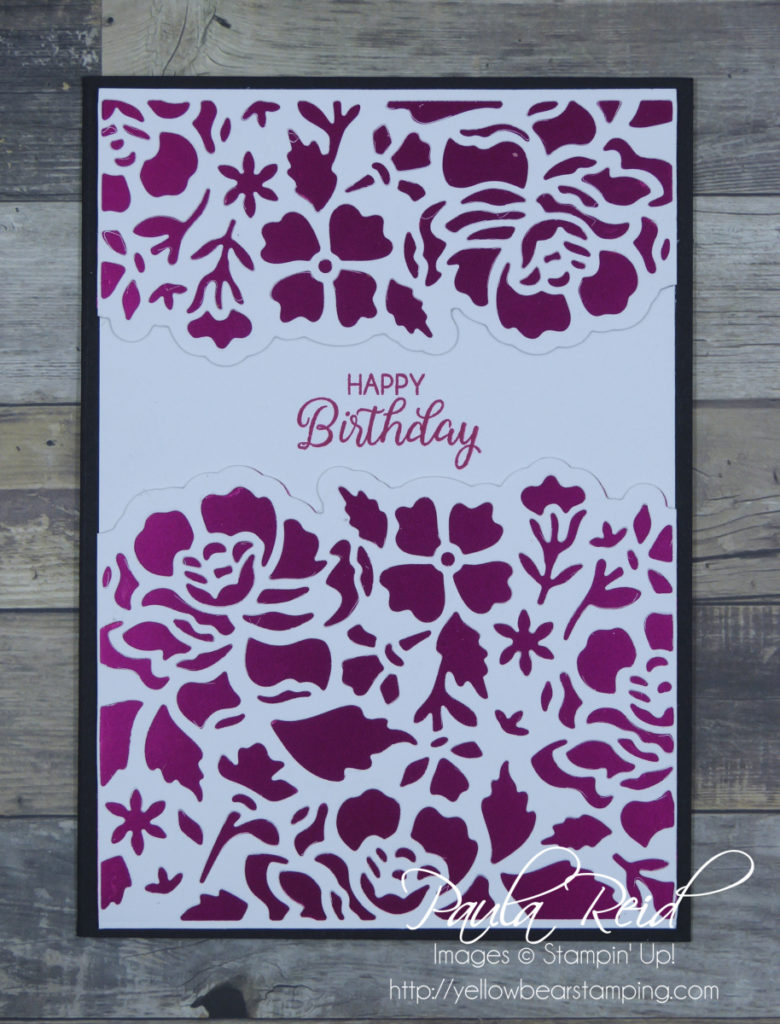 The Detailed Floral Thinlits dies come with two dies that don't cut the edge and one that does.  By lining up the 'edge' die above the ones that don't cut I created two separate pieces.  For my background I used some of the gorgeous foil that is one of the FREE items you can receive during Sale-A-Bration.  As a reminder you have until 31 March to place an order of NZD110 or more to receive a FREE Sale-A-Bration item.
I cut two pieces of Lovely Lipstick foil the width of my card overlay and then trimmed one end using the cutting die so that it would match up with the overlay.  I adhered these together with some Tombow and let it dry.
I used a full card front of Whisper White (10cm x 14.3cm) and placed my two 'overlay' pieces on so I knew where to stamp my sentiment.  Once the sentiment was in place (stamped with Lovely Lipstick and using one of my 'go to' sets – Beautiful Bouquet) I then adhered the overlay pieces to the Whisper White and mounted it on a Basic Black card base.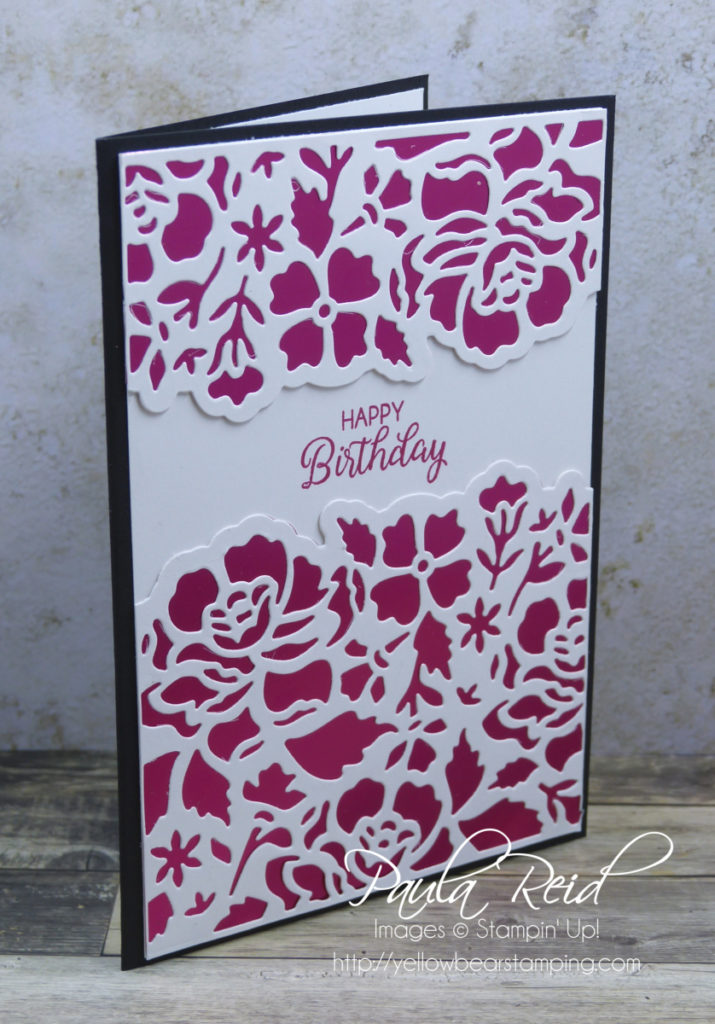 I think I much prefer this design with the detailed piece slightly raised than when it is all one piece – might not have been a mistake after all 🙂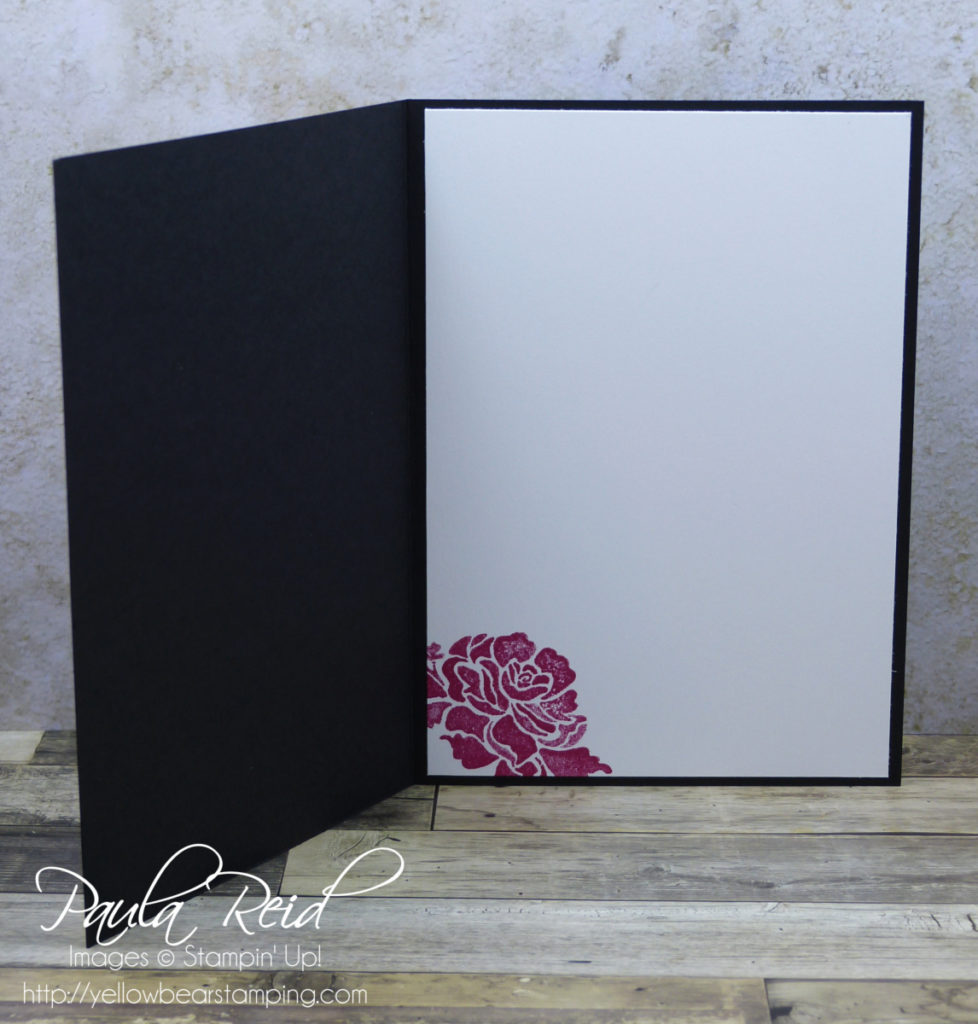 I even remembered to photograph the inside of the card 🙂  This image is from the Floral Phrases stamp set – I love the shading of this stamp and the different colour depths you get from the one image.  This has been stamped in Lovely Lipstick.
Don't forget you have until Sunday 31 March to place an order of NZD110 to qualify for a FREE Sale-A-Bration item.  You can place an order via my online store or directly with me.
Unitl next time …