Hi there
Yesterday I shared a card using a simple masking technique. Today I have another card where I've used the masking technique except this time it's a bit stepped up as it has multiple layers of masking – get that Post It Note pad handy.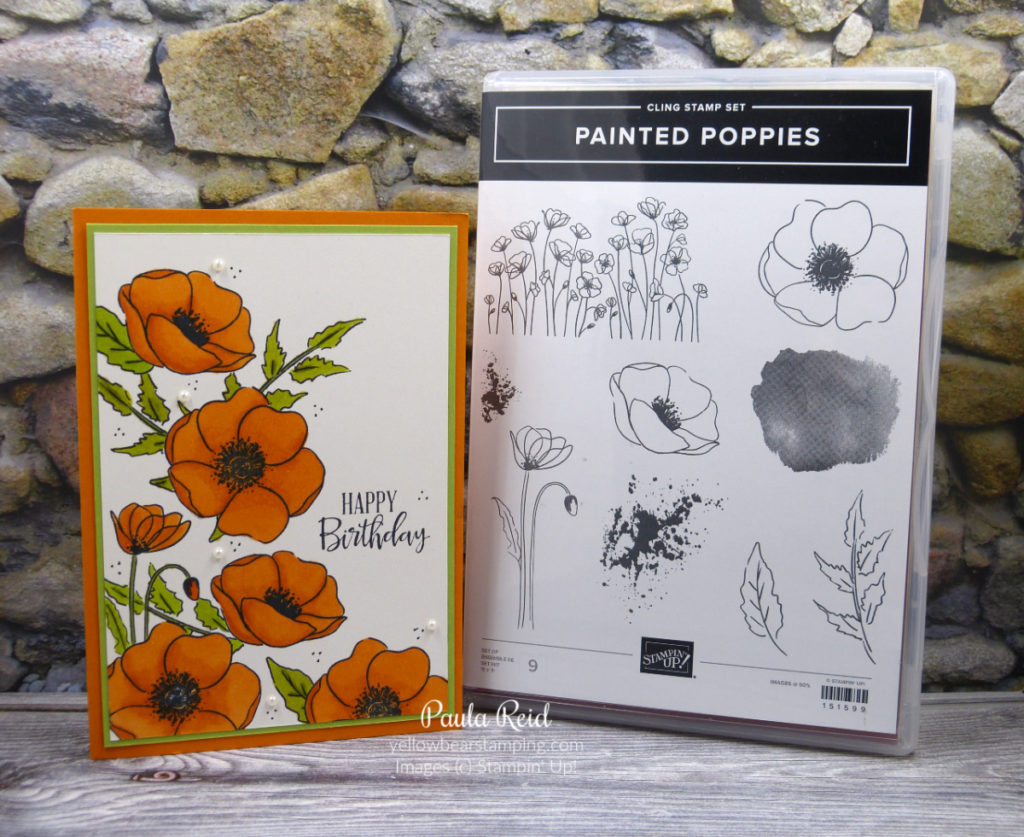 This card was CASED from one of my team members who had CASED it from somebody else – sorry I'm not sure who the original creator was but 'thank you' for creating a gorgeous layout.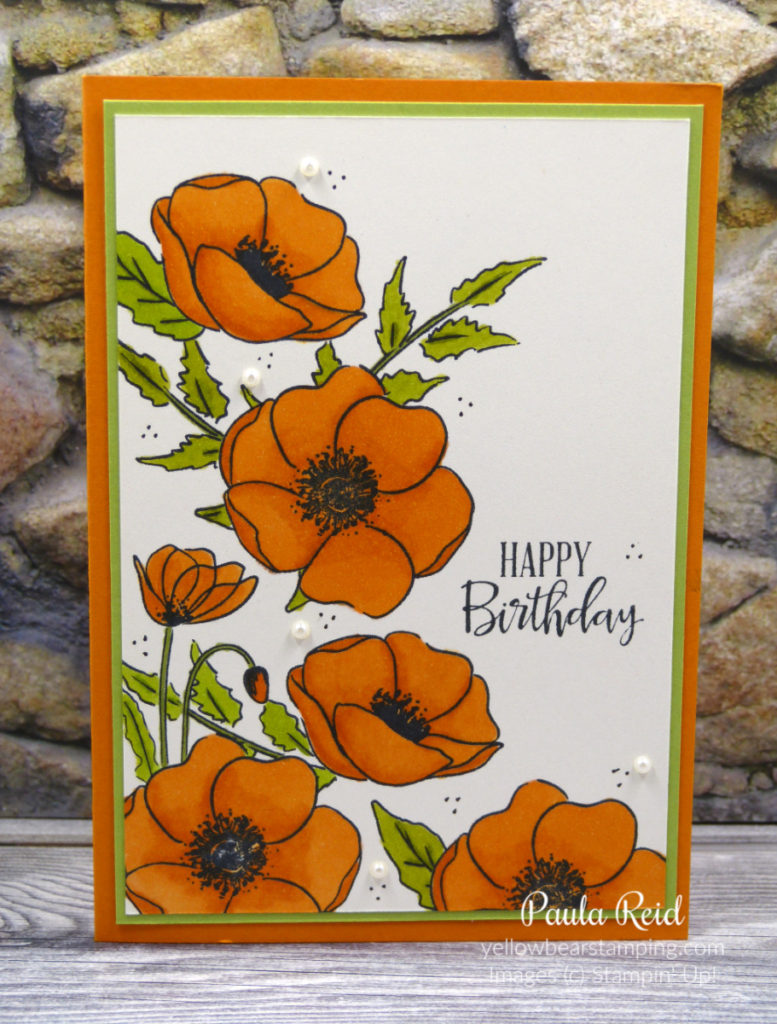 To start I stamped the images multiple times on Post It Notes and fussy cut them out. Next stamp the flower images to the Shimmery White card front in Memento Black. Place the Post It Note cut outs over top of the stamped flower images and stamp the leaves where you want them. I stamped some leaves then had to add Post It Notes on top before stamping more leaves.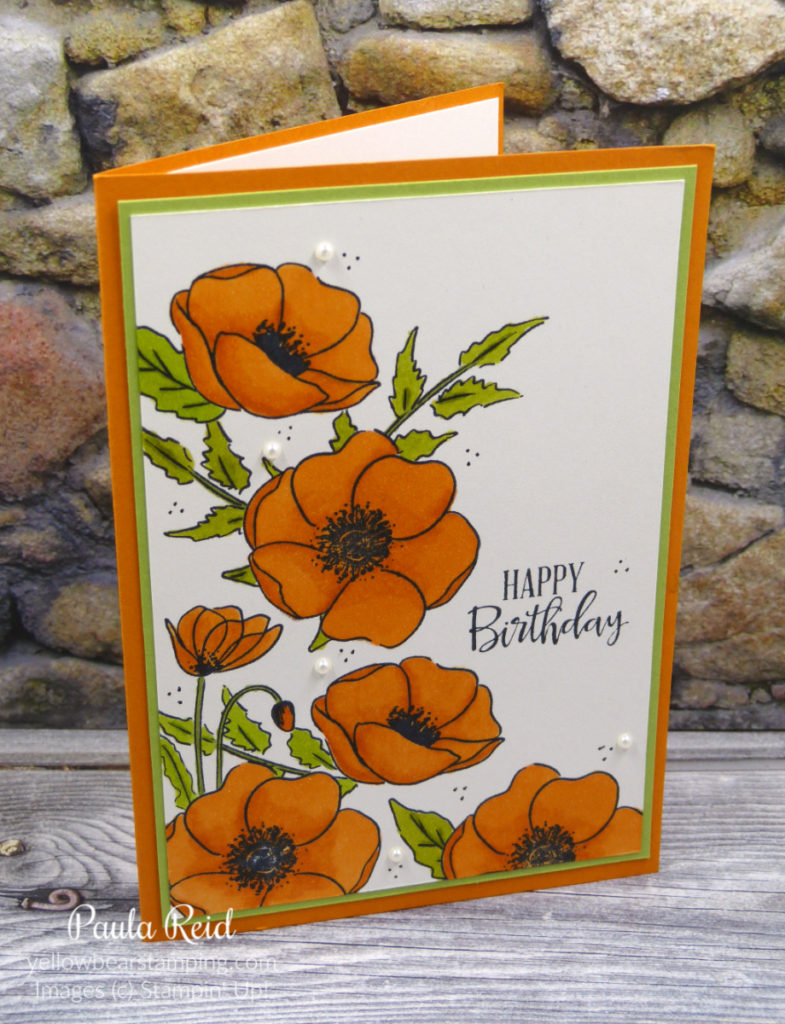 Now the fun begins with the colouring in of the outlines – I used my Stampin' Blends. The flowers have been coloured in with Light and Dark Pumpkin Pie and the leaves are a mix of Light Granny Apple Green and Old Olive, Light and Dark Old Olive while the stems use Mossy Meadow. The trio of 'dots' have been hand done with a Journalling Pen. This has then been matted with Pear Pizzazz before adhering to a Pumpkin Pie card base. Once assembled I added the small pearls.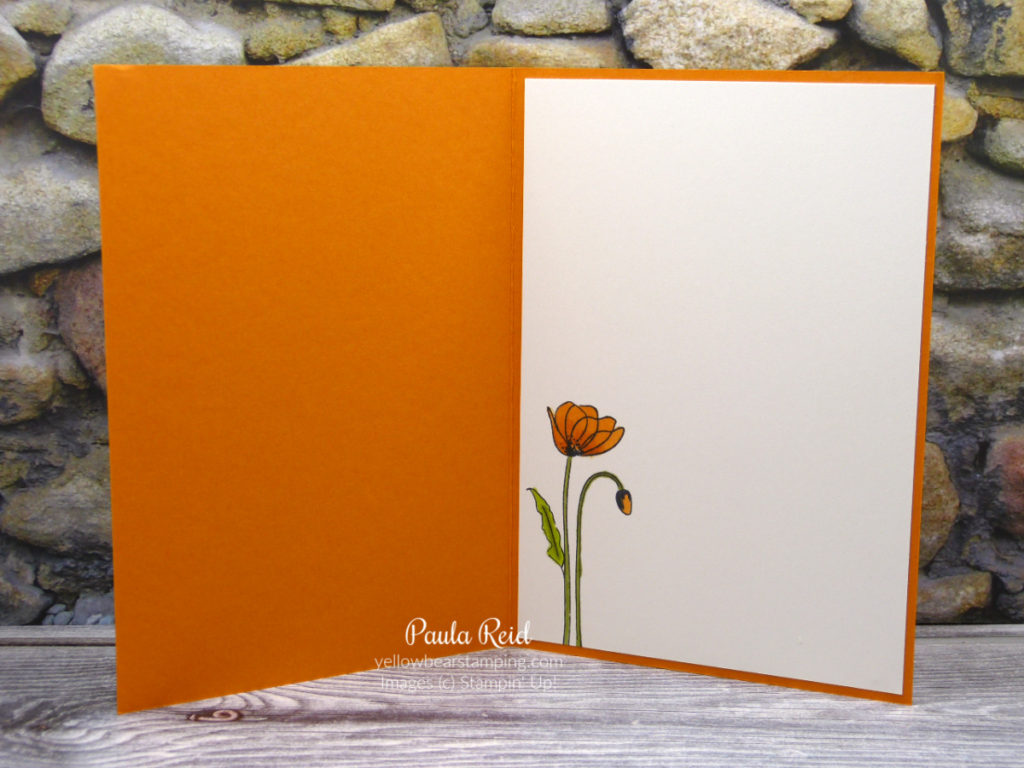 The flower and bud image have been coloured in using the same colours as the front flowers.
It's amazing what a change of colour does – what other colours are you using with the Painted Poppies?
Until next time …