Hi there
Happy New Year – I'm looking forward to sharing more creations with you during 2019.  It's not long till the 2019 Occasions Catalogue and Sale-A-Bration brochure go live – Thursday 3rd January.  If you would like to receive copies of these please let me know and I can send them to you.
Today's card is a closure card using the Detailed Dragonfly Thinlits that I've CASED from a card I was given last year.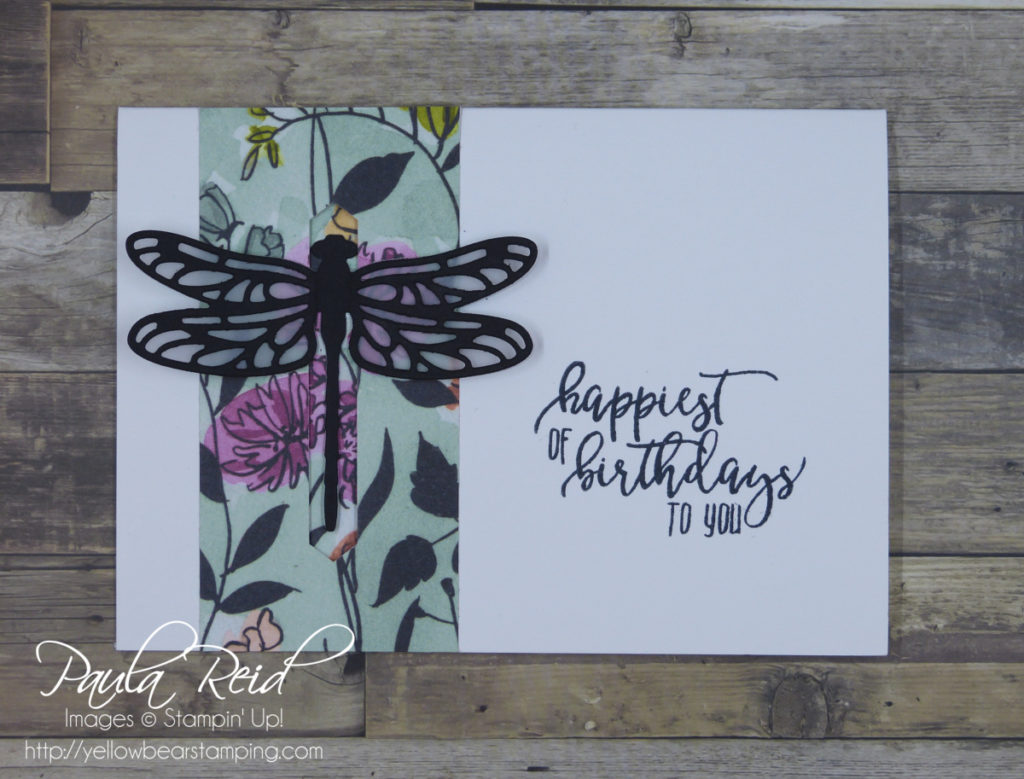 Here's how it looks when the card is shut.  The Dragonfly helps to keep the card closed.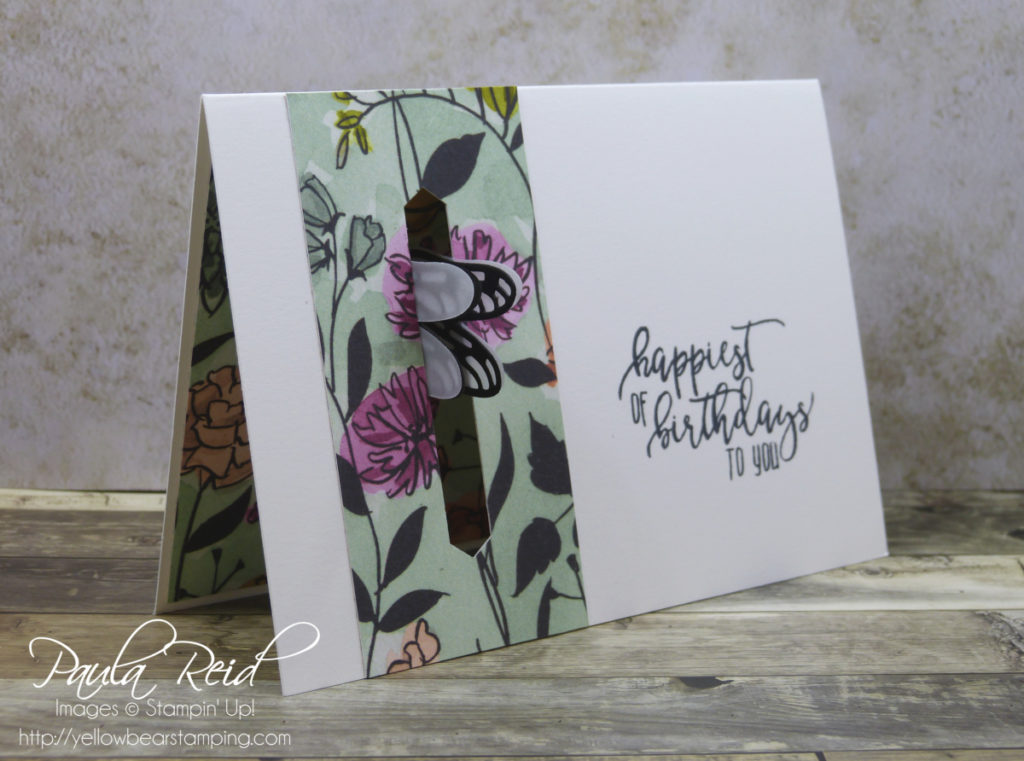 As you lift the card front the wings of the Dragonfly slide through the cutout.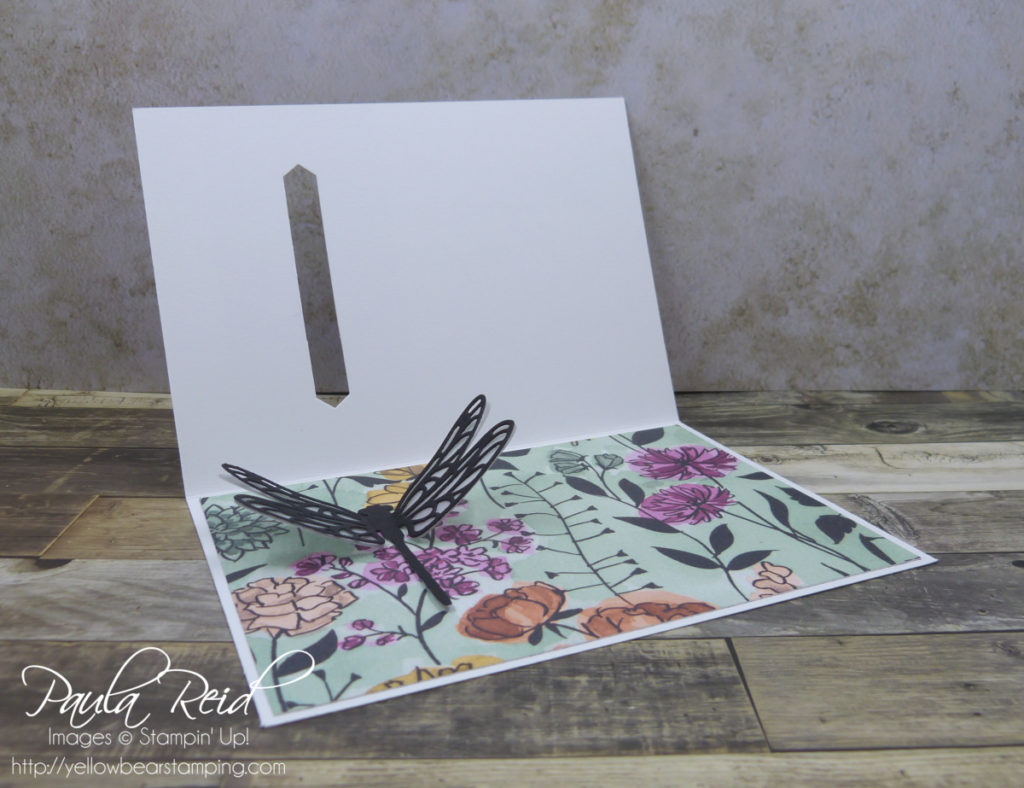 And finally when the card is open you get to see the beautiful paper and the Dragonfly 'in flight'.
To create this card I adhered a strip of the Share What You Love DSP on the front that measures 5cm x 10.5cm and then using the Classic Label punch proceeded to punch out the slot.  Push the card base all the way into the punch – you will need to punch one full length and then a 'bit more' to allow the Dragonfly to fit through.  Die cut the detailed Dragonfly from Basic Black and the outline from Vellum Cardstock.  Adhere the two together on the 'body' only.  Stamp you sentiment on the front.  I used Picture Perfect Birthday – a fav of mine.
On the inside of the card I adhered another piece of the DSP this time measuring 10.5cm x 14.3cm.  Close the card and then adhere the Dragonfly (body only) through the slot.  I used Snail to adhere my Dragonfly.  Fold the wings up a bit which will help it glide through the slot more easily.  I used the Thick Whisper White Cardstock for my base as it's a heavier weight and gives the card more strength as we're only using one layer of cardstock.
Well that's the first blog post for 2019 completed – check back again to see projects using product from teh new 2019 Occasions Catalogue.
Until then …