Hi there
Well the presents are all wrapped and we've done most of the prep for tomorrow so now I can sit down and share with you the last of my Christmas cards.
This first one is what Santa thought he'd be doing in New Zealand on Christmas day but the weather is not really 'beach weather' at the moment.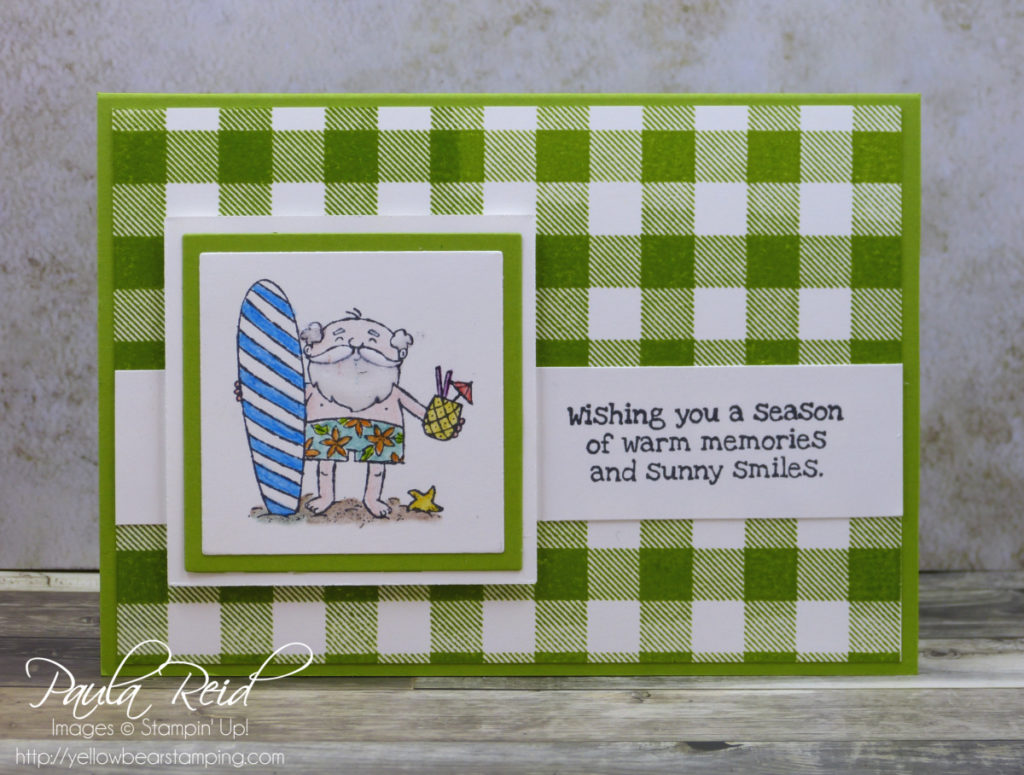 The Buffalo Check big stamp is perfect to create a background.  Our normal card front is 10cm x 14.3cm – to create this one I had to trim it just a fraction so that the stamp covered the whole piece of card stock.  I've found using the Stamparatus is the best way to use the big stamp for a couple of reasons – 1) the big stamps are often hard to handle and by using the Stamparatus the plate takes care of that.  2) if your first attempt at stamping doesn't give the desired look it's easy to just reink the stamp and stamp again knowing it will be lined up perfectly. 3) it's easier to get the stamp stamping 'straight' on the paper with the help of the Stamparatus rather than hoping you get it right 'free hand'.  The new grid paper is a great way to check everything is aligned.
Santa has been coloured in with a mix of Watercolour pencils and the help of a Blender Pen.
The second Santa card also has the Buffalo Check stamp for the background.  I've used Granny Apple Green for both cards.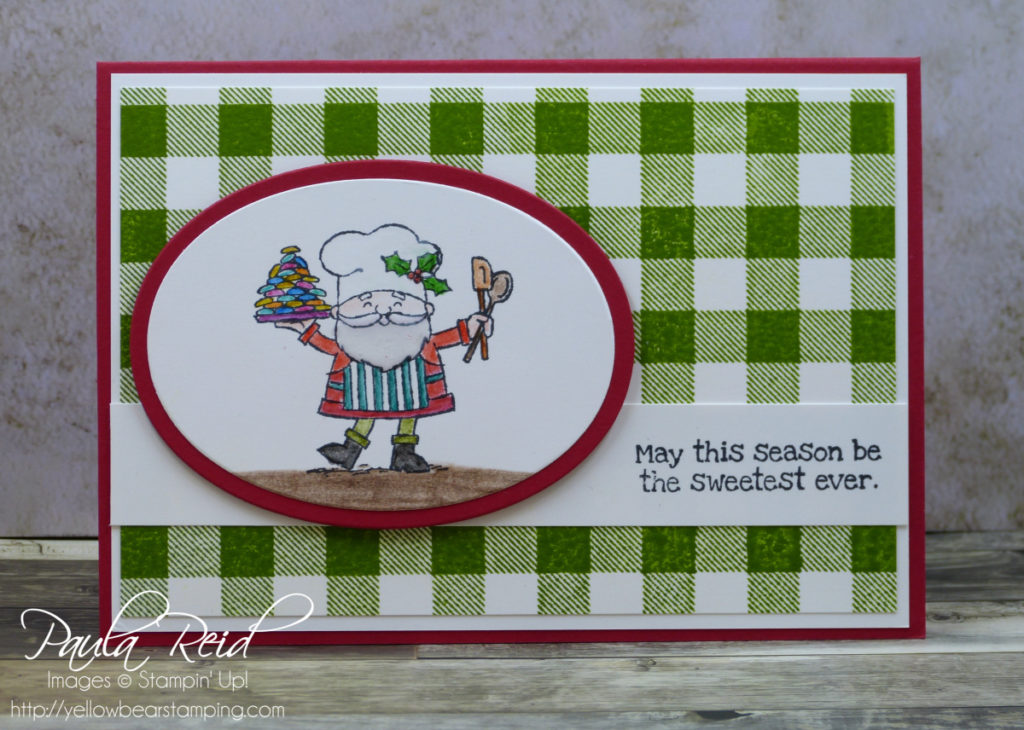 I think a lot of people will be able to relate to this Santa – we've all been busy in the kitchen whipping up a food storm for Christmas Day.  I think Santa got a bit carried away with the food colouring for his desert!
Well that's it for Christmas 2018 – I hope you all have a lovely day with family and friends.  Stay safe and dry.
Until next time …