Hi there
Back in April we had our 'Demonstrator Only' event (OnStage) where we got to see new products and the 2019-2020 Annual Catalogue before they were released.  As part of our 'goodie bag' we received the lovely stamp set Daisy Lane.  This set can be purchased on it's own or as a bundle with the Medium Daisy Punch.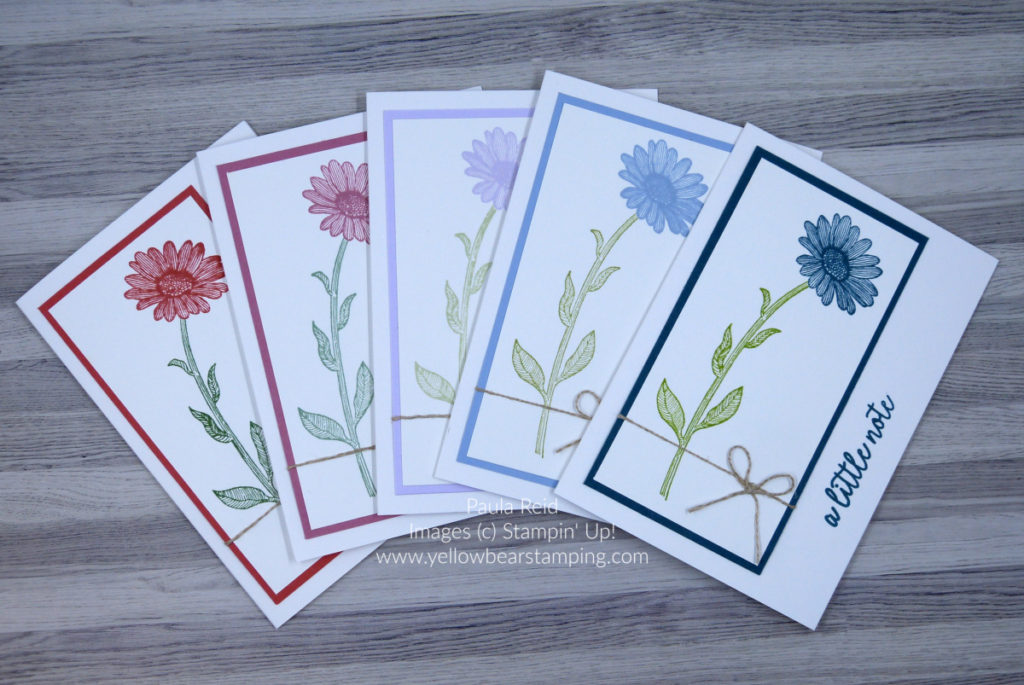 I love our Notecards and Envelopes – they make quick and easy cards that can be used individually or made into a set of cards to give away as a gift.
Here I've done the same design but changed the colours to showcase the new 2019-2021 In Colors – from left to right we have Terracotta Tile, Rococo Rose, Purple Posy, Seaside Spray and Pretty Peacock.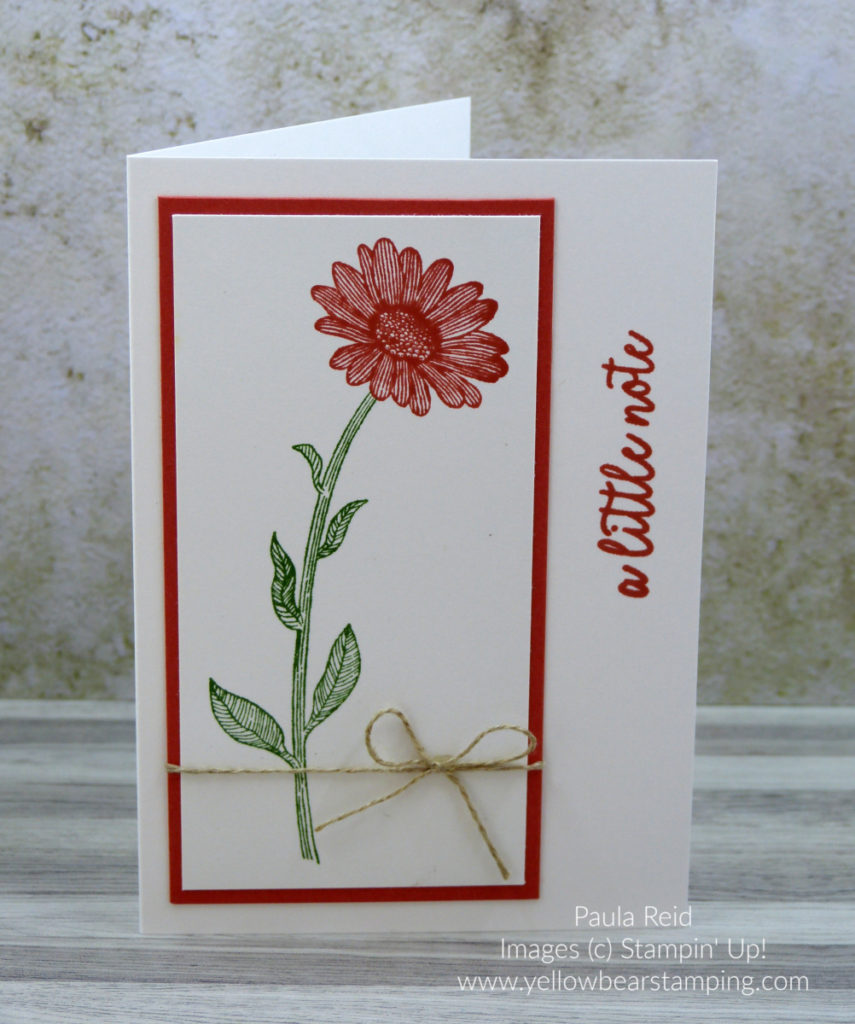 Each card has a different 'green' for the leaves and stem.  I flicked through my Colour Coach to find the best match – here I've paired the Terracotta Tile with Garden Green.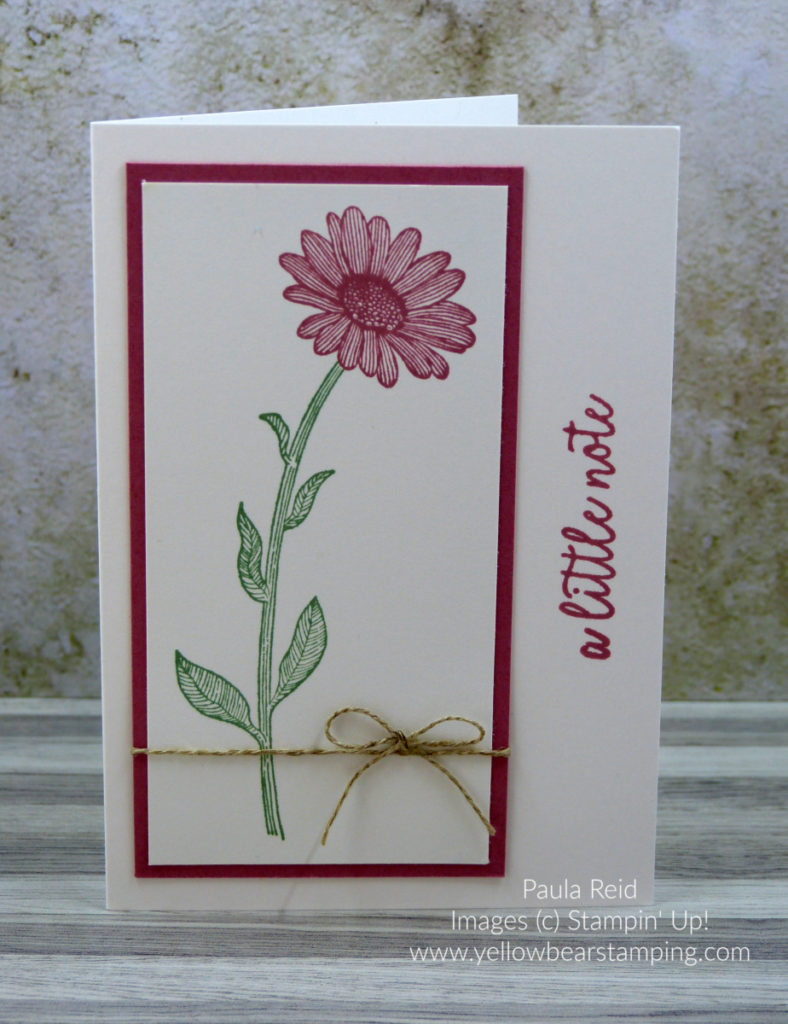 Rococo Rose and Mint Macaron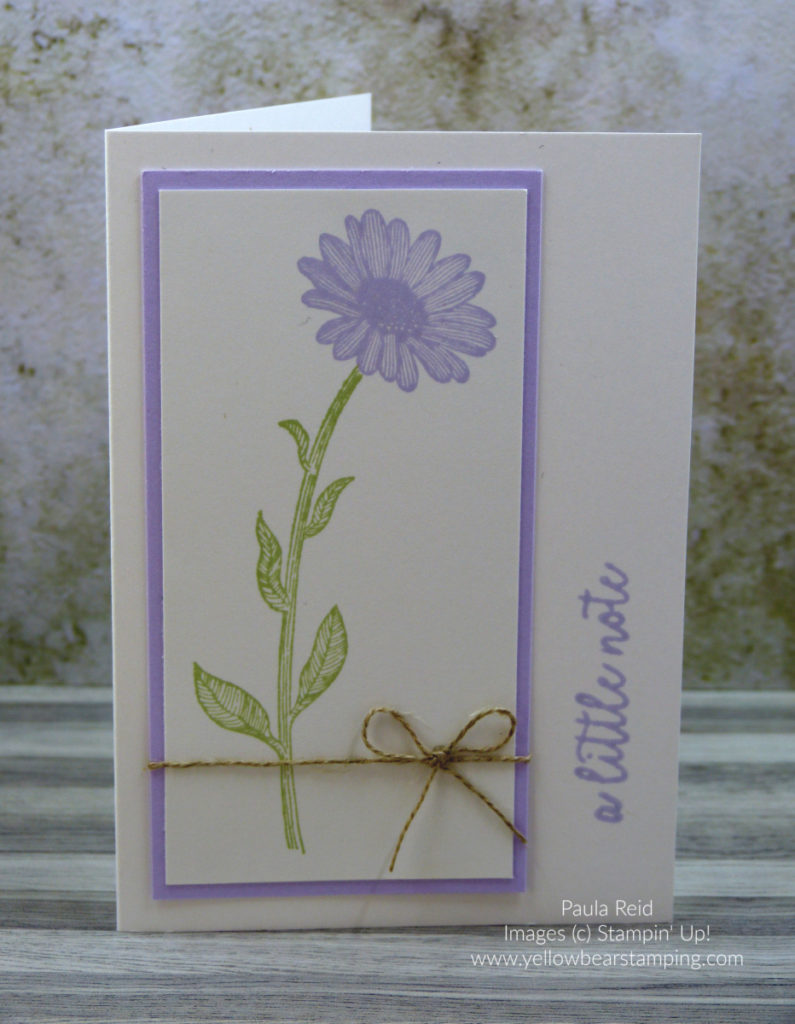 Purple Posy and Soft Sea Foam (this is a colour I haven't used much so was glad to let it see the light of day)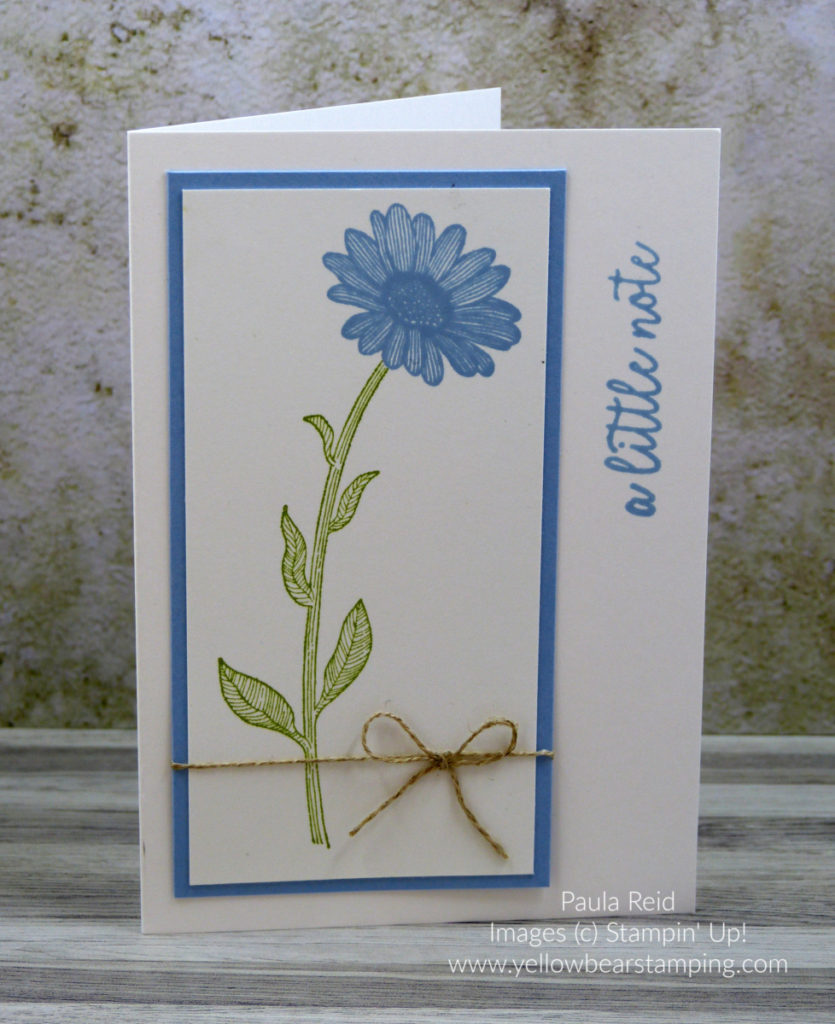 Seaside Spray and Pear Pizzazz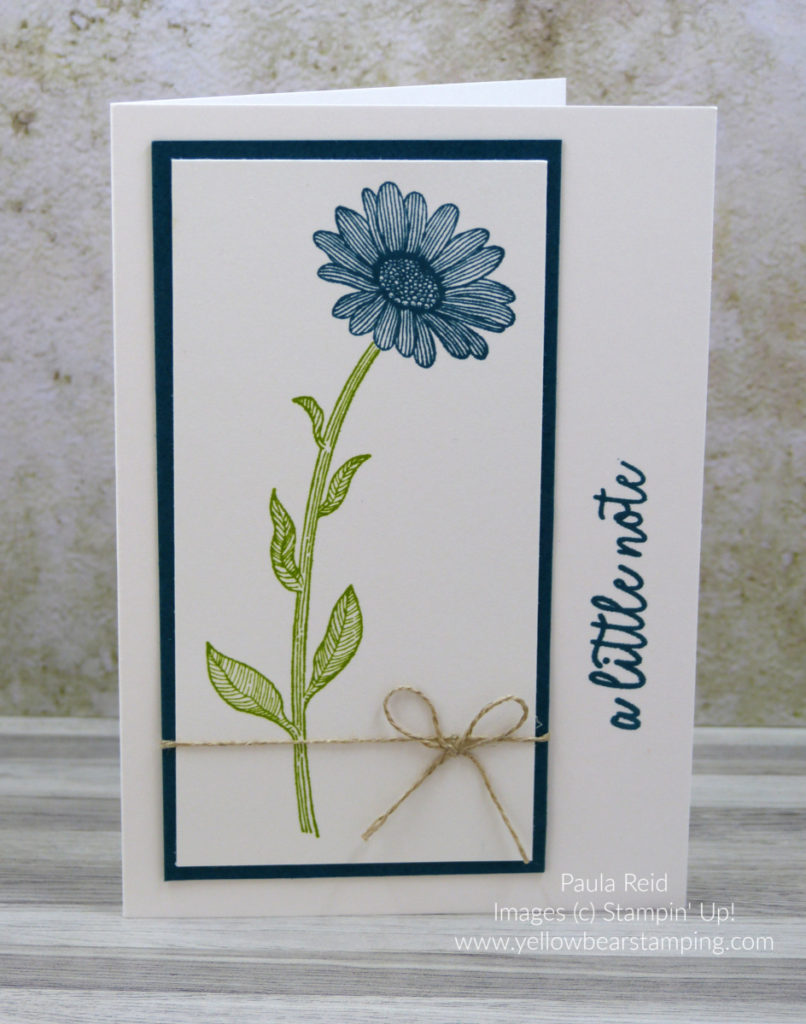 And finally Pretty Peacock and Granny Apple Green
The coloured mat measures 11.5cm x 6 cm and the Whisper White stamped cardstock measures 11cm x 5.5cm.
The Linen Thread has been wrapped around the mat and cardstock and then the bow has been added with a Glue Dot (I folded the Glue Dot into half and then half again).
The sentiment is from Butterfly Gala and has been stamped in the same colour as the flower and mat.  For a bit of change the sentiment has been stamped vertically with some starting from the bottom, middle and top.
If you would like to be able to see, play and buy product early and attend these great events why not sign up and become a demonstrator this month (or next month) and receive and additional NZD50 worth of product in your Starter Kit – there are so many benefits in becoming a Stampin' Up! demonstrator.  I would love to have you join my team.  If you would like to know more about becoming a demonstrator contact me or check out my Join My Team page.
Until next time …