Hi there
At our OnStage event back in April Stampin' Up! gave us each a pack of the Mosaic Mood Specialty Designer Series Paper as an 'all attendee' giveaway.  Now this paper was not high on my wish list but I thought I'd cut into it and get creating.  I teamed it with one of the first items on my wish list – the Parcels & Petals bundle on page 27.  I LOVE 3D boxes so this die set was a real standout for me.  It's a great size and as you'll see later actually holds quite a bit of chocolate 🙂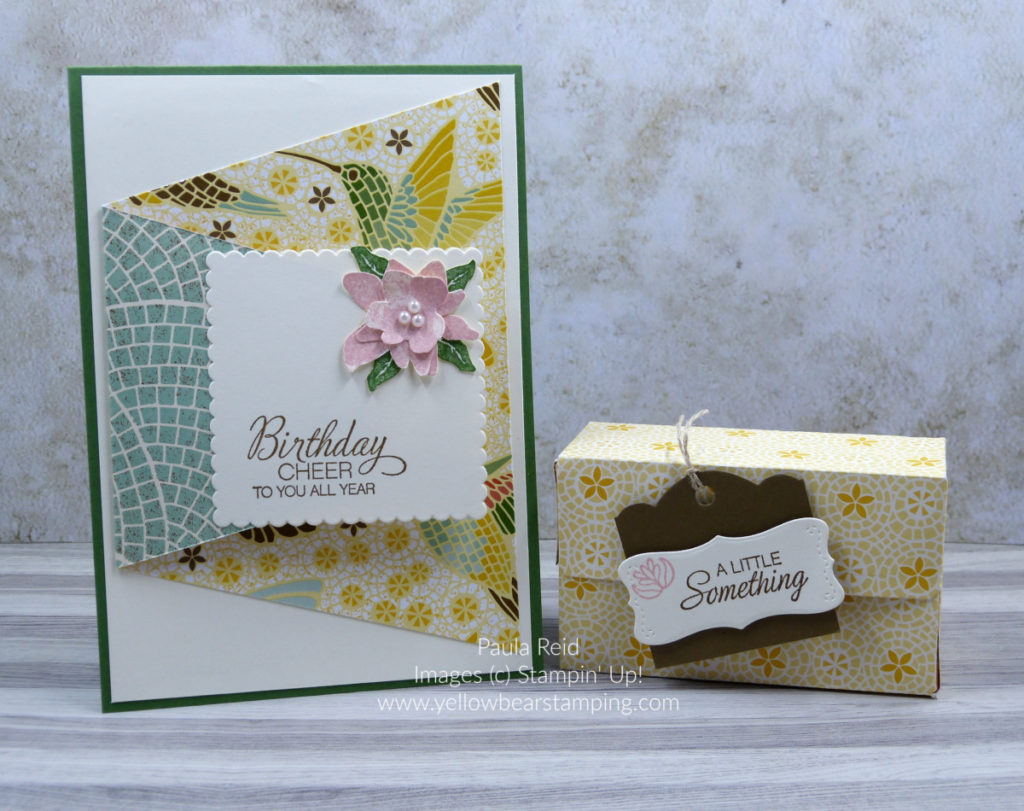 I used this card and gift box for our team swap so here are a couple of the colour combinations.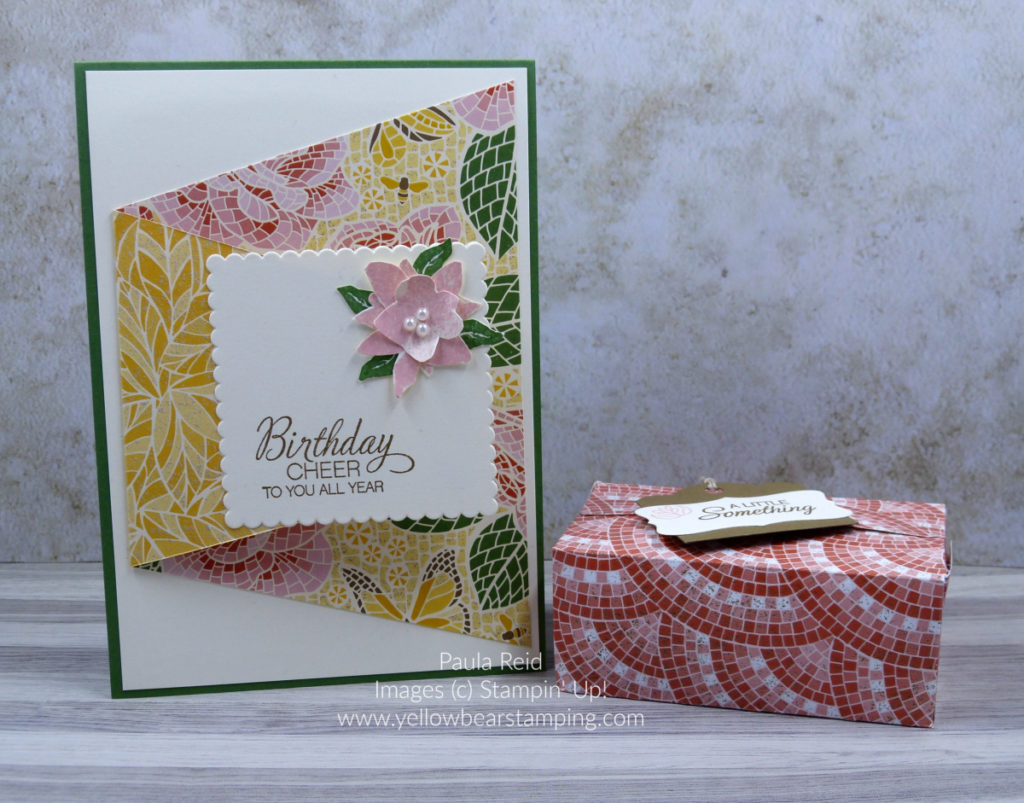 This paper is a mix of mosaic tile designs and floral imagery with shiny accents on one side of the paper.  There is also a suite of products – Mosaic Mood Suite – that coordinate with this paper.  Check out pages 118-120 of the Annual Catalogue for more details.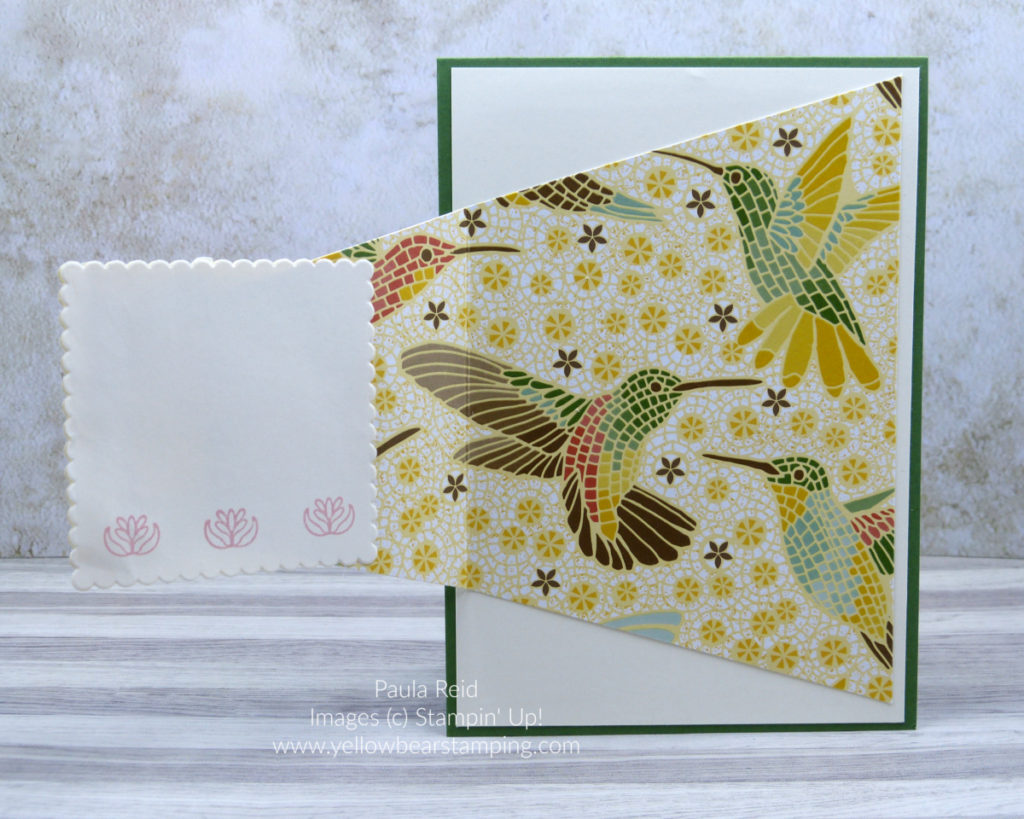 The front panel opens so that you get the full effect of this gorgeous paper – aren't the Hummingbirds cute?  When Phil and I were in Sedona in 2012 the accommodation we stayed at had a Hummingbird feeder right outside our window.  You could spend hours watching them coming in for a feed.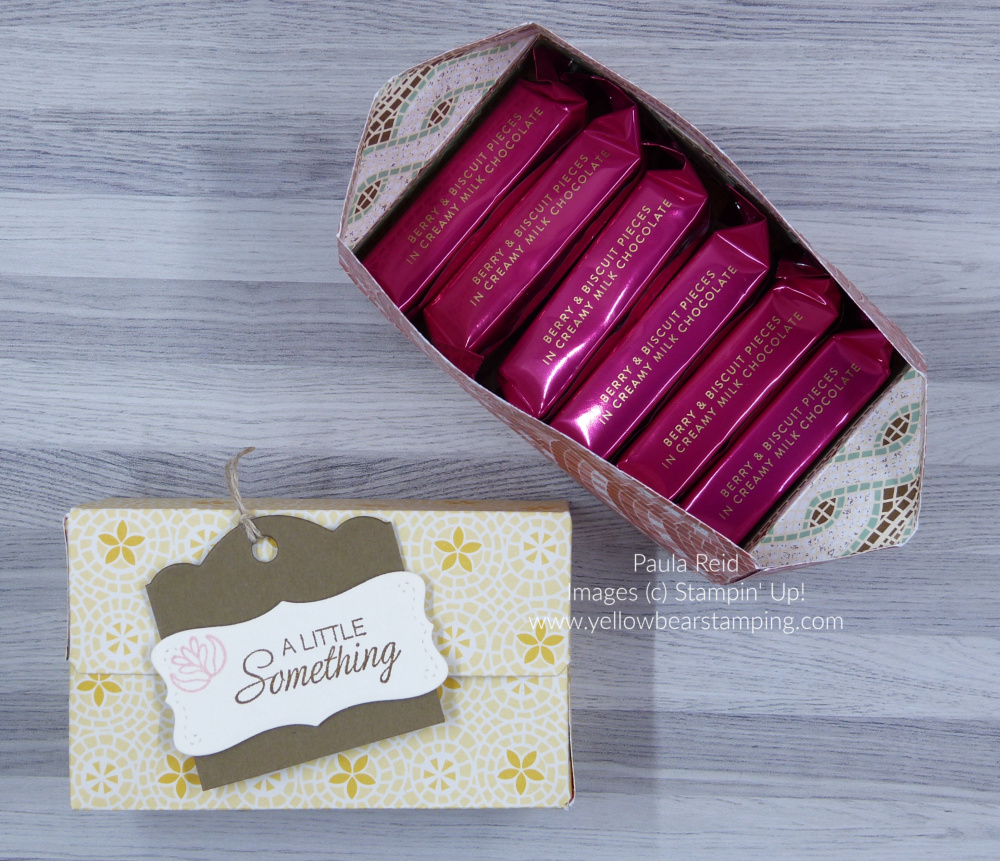 For those of you that know me you'll know how much I love Whittakers Mini Slabs – this box is a great size and holds 6 mini slabs :).  It has a really cool closure and only requires a bit of adhesive to put together.  I would highly recommend this bundle being added to your next wish list.  You can get 3 boxes out of a sheet of 12 x 12 Designer Series Paper.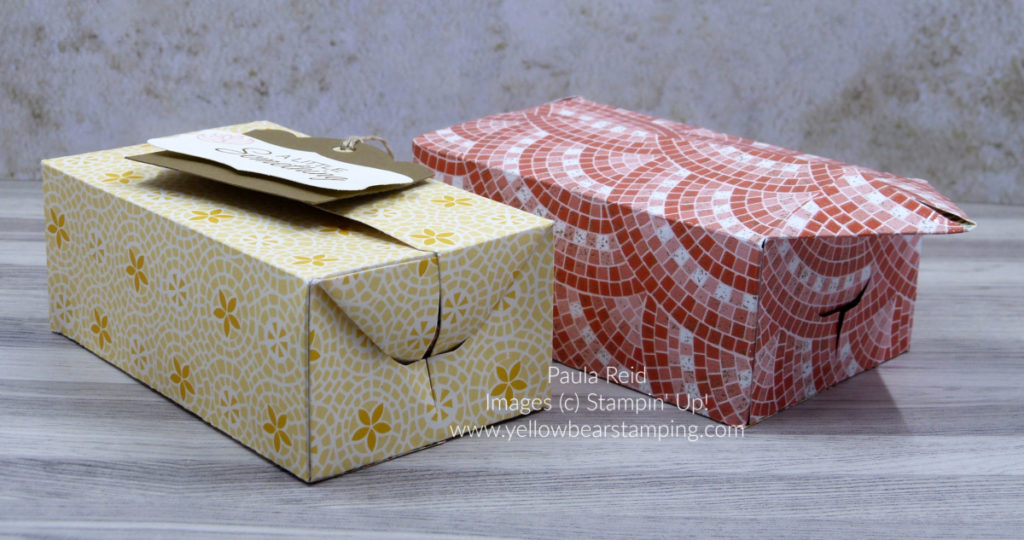 The die set comes with the a number of tags and embellishment dies that coordinate with the stamp set.  You can create a lovely tag to go with your parcel or incorporate these on your card.  I'm sure you'll be seeing more creations with this set.
I hope you've enjoyed seeing this bundle in action.  If you would like to order this bundle you can do so via my online store or by contacting me directly.
Unitl next time …